| | |
| --- | --- |
| | TRAVELNISTA's Recent Blog Entries |


Sunday, March 21, 2010
Attitude Is everything in regards to your journey here on Spark People. I read a lot of your blogs and/or posts and you say you are powerless. That is so far from the truth. Yes, you may have failed in the past and I can count myself in that club too. Things have changed for me and they can change for you. The more you Spark the better you will do. The more you Spark the more you will learn. The more you Spark the more people you will meet on here that will impact your journey.

Everything starts with you. As you spring forward (Spring arrived yesterday) and recommit to your goals, you have to start with what is going on upstairs. Stop beating yourself up. Stop replaying the same record in your head "I can't do this." "I have always failed in the past so what makes me think I won't fail again." "It is useless." "Why bother?" Stop the chatter in your head! Yes you can!



You need to change your mindset. Your mind is a powerful thing. It can make or break you. Success is a state of mind. Kick the negative thoughts to the curb. Whomever it is filling your head, it can be you, loved ones, friends, co-workers, that you are telling you that you are weak, lazy, stupid, useless, worthless, make you feel as though you have low self worth and then you start believing them – STOP LISTENING! Many of you in your blogs tell of being bullied like being called thunder thighs, lard bucket, tons of fun, fat cow, whale, etc.



You are strong! You do have self-control! You are worth it! You can do this!




"Your attitude is either the lock on or key to your door of success. " Dennis Waitely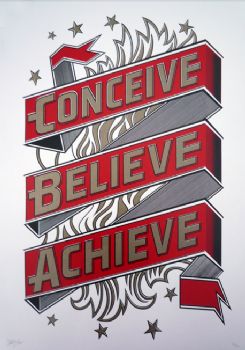 Saturday, March 20, 2010
In the US and Canada:
Saturday, March 20, at approximately midnight is the official first day of spring for 2010 in the Northern Hemisphere (Vernal Equinox).




Spring arrives today!

Happy Days! As I walked outside yesterday to get my mail I noticed all of my crocuses were up. My irises were starting to break thru the ground, so many new green little shoots. I can hardly wait for the beautiful purple flowers. I love this time of year.

Spring is a time of: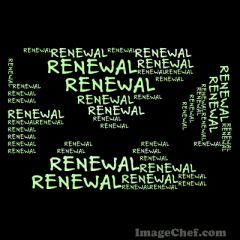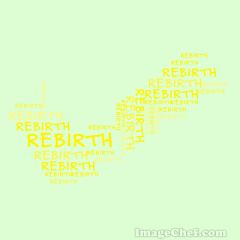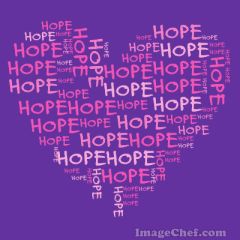 With Spring
As the sun shines brighter and longer on our days
The earth begins to awaken.

Like a sleepy, stretching child
She slowly sends her shoots, tiny but strong
Reaching upward out of the darkness
Into the light.
Author unknown

Let's all brush off the cobwebs, open up the windows, let the sun and warmth in, push out those winter blues, and embrace the season. Let's do the same with our journey here on Spark People. Jump for joy and start anew. Rededicate yourselves to the journey you started here on Spark People.








Friday, March 19, 2010

Boy have I created stir since blogging about Raw but that is a good thing. It is always good to learn about new ideas and concepts although the Raw Foodism has been around since Biblical times. Many do not know that prior to the days of Noah and the aftermath of the flood did Man start eating cooked food. Think about that one for all of those out there that are poo pooing Raw Foodism.

In the Raw Food World you are considered a Raw Foodist if your diet consists of 75- 100 % raw foods. You are eating whole foods that are uncooked and unprocessed. You are eating nutrient dense " live foods" opposed to " dead cooked foods" that are missing the necessary enzymes to be able to digest themselves. A raw food diet is an organic diet consisting of 'living' uncooked fruit, vegetables, nuts, seeds, sprouted grains, beans, raw dairy, and some meat, fish and eggs. Many practice it as a Vegan diet, but do not mistake Raw Foodism for Vegetarianism. A Vegetarian may also be a Raw Food Enthusiast, but a Raw Foodist is not necessarily a Vegetarian. There are differing schools of thought on exactly what makes a strict raw food diet, including some differing opinions on the nutritional and/or ethical values of consuming honey, fish, meat, raw milk and other dairy products. Some rawists will eat small amounts of raw or seared meat to get the necessary B vitamins.

Do I eat organic food ? No! Do I eat raw cheese? Yes! Love it! Do I eat raw fish or meat? Love my sushi and sashimi, raw meat NO!

When you start eating a diet high in raw foods, you'll be eliminating high-fat, high sodium and highly processed foods. You can eat a lot more, because the foods are naturally low in calories - no more chemical sweeteners to lower calorie counts. Eating more raw vegetables and fruits, along with drinking plenty of water, will help you have more energy and feel less tired. All those processed, high fat foods take so much energy to digest; they leave you feeling tired and sluggish. Eat Raw and you will have more energy for every aspect in your life.

Cooking causes the food you eat to change chemically. The proteins in the food react with the carbohydrates and results in all kinds of havoc in your body.
When food is cooked above 118 degrees F for three minutes or longer, its protein has become coagulated, its sugar has become caramelized, its natural fibers have been broken down, which means it will take longer to move through the intestinal tract, 30% to 50% of its vitamins and minerals have been destroyed and 100% of its enzymes have been destroyed. Cooked food depletes our body's enzyme potential and drains the energy we need to maintain and repair our tissues and organ systems and shortens our lifespan.

Raw foods are easily digested, requiring only 24-36 hours for transit time through the digestive tract, as compared to 40-100 hours for cooked foods. This increases the threat of putrefaction and disease. When you eat cooked carbohydrates, proteins and fats, you are eating numerous carcinogenic by-products caused by cooking. This is where all of the diseases, cancer, allergies, arthritis, etc. come into play.

Cooked foods quickly ferment and putrefy in the intestinal tract. They literally cake themselves on the sides of your intestinal tract. It has been said that when John Wayne died from complications of Colon Cancer and autopsied, the doctor who did his autopsy commented that he had found 40+ pounds of undigested fecal matter stuck in his colon. Now does that mean you have that much, NO! At least I hope not. However, I am quite sure that you have several pounds caked on your intestinal walls. Common sense tells you that if when you drink that awful liquid you have to drink before a colonoscopy and drink nothing but clear liquids and eat only certain colors of jello you lose between 5 and 10 pounds by the next day. The weight you lost was all of the crap that was caked on your colon walls that were flushed out by that yummy concoction you had to drink (NOT, I hate that stuff). Your walls have to be clean as a whistle to do the colonoscopy


Start eating Raw and your colon walls receive a natural cleansing as all of the fiber pushes through in digestion over the course of time. Think of these raw fruits and veggies as one big giant sponge scrubbing these walls. This doesn't happen overnight but as long as you are no longer eating "cooked" food there will be no more putrefied build up in there. You don't need to pay for those "Colon Cleansers" your body can do it naturally if you give it the right tools, raw foods.
When your colon walls are clean, now you body can absorb all of the nutrients it needs. Remember these raw foods are nutrient dense and now your body is finally being fed and nourished for the 1st time in years. I am rarely hungry when I go Raw. My body now realizes it has been nourished and doesn't require the huge amount of food I used to eat. My body takes what it needs and eliminates the rest.



Some of my favorite Raw Food Sites and/or sources for this blog:

www.rawfoodideas.com/

www.living-foods.com/

www.livingtreecommunity.com/

www.rawfoodlife.com/





Thursday, March 18, 2010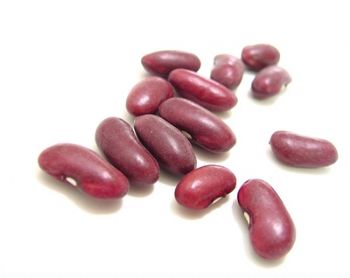 Kidney beans are my least favorite bean (along with Cannelloni beans) but I know a lot of you in Sparkleland either love them or use them as a staple in your diet. They get their name from their shape and color – they look like kidneys. After researching these beans I may have to force myself to start eating them and maybe learn to like them. I am having a problem as many of you know with my memory. It seems this little bean may be able to help me out in that area. Who knew?

Maintain your Memory with Thiamin (Vitamin B1)

Thiamin is critical for brain cell/cognitive function. This is because thiamin is needed for the synthesis of acetylcholine, the important neurotransmitter essential for memory and whose lack has been found to be a significant contributing factor in age-related impairment in mental function (senility) and Alzheimer's disease. Alzheimer's disease is clinically characterized by a decrease in acetylcholine levels. Don't forget to make kidney beans a staple in your healthy diet: a one-cup serving of cooked kidney beans provides 18.7% of the daily value for thiamin.

Other Health Benefits Of Eating Kidney Beans

Major source of protein, kidney beans provide all the eight basic forms of amino acids or the eight essential amino acids. These amino acids act against a number of diseases and are important to maintain a healthy immune system. It is estimated that a single cup of uncooked beans provides around 85% of the daily protein requirement.

Certain natural antioxidants present in these beans also have a number of beneficial health effects. Studies have revealed that the darker the color of the skin of the beans, the higher these antioxidants.

The soluble fiber present in the kidney bean regulates the blood glucose absorption from the body. This is done by forming a gel-like substance, by absorbing water from the intestines. This gel-like substance slows down the metabolism of carbohydrates in the body, thereby regulating the blood sugar levels and preventing their sudden elevation after meals. It is a smart idea for diabetics (insulin resistance) to consume kidney beans on a regular basis.

The dietary fiber in these beans also helps lower the blood cholesterol levels in the body. The risk of certain diseases, like stroke, high blood pressure and coronary heart disease, are considerably reduced eating kidney beans.

A high source of certain nutrients involved in the process of detoxification, kidney beans reduce the risk of a number of inflammatory, degenerative and cardiovascular diseases and also help promote and maintain optimal health.

As these beans prove to be a high source of iron, their regular intake helps in the process of respiration at the cellular level, by synthesizing hemoglobin to aid in the carriage of oxygen to the cells.

Kidney beans also have considerable amount of the mineral molybdenum, which helps in the detoxification of sulfites from the blood.

The copper present in these beans aids in the reduction of inflammatory conditions like Rheumatoid Arthritis (RA). They also act as an important factor in promoting certain enzymatic activity that is required to maintain the normal elastic properties of ligaments, joints and blood vessels.

The magnesium in kidney beans helps relieve fatigue by relaxing the muscles, nerves and blood vessels. This, in turn, prevents the adverse effects of conditions like asthma, muscle soreness, and migraine headaches.

Eating kidney beans can help in the prevention of conditions like stroke, heart attack and PVD (Peripheral Vascular Disease). The folic acid present in the plant lowers the levels of homocysteine.

Take caution of these 2 issues:

1· Kidney beans have considerable amount of the naturally occurring substance called purines. So, people suffering from purine-related conditions, like gout and kidney stones, should avoid excess consumption of kidney beans.

2.Red kidney beans are high on phytohemagglutinin (another naturally occurring substance). High amounts of this can lead to the disruption of cellular metabolism, which can have very toxic and harmful effects.

Sources:
http://www.whfoods.com/genpage.php?tname
=foodspice&dbid=87
http://lifestyle.iloveindia.com/lounge/b
enefits-of-kidney-beans-5911.html



Ok , so the recipes I share are ones I usually have created, tried, or saved because I intend on trying the new recipe. These recipes my friends I have never made because I just googled all of these to put in the blog. I always give recipes for the ingredient of my blog and this will be no exception. I will even go on record to say I may try a recipe or two myself. Did I mention I really don't like them. They say kidney beans take on the flavors/spices/ingredients of what they are cooked in – I guess when ever I had them in the past the way they were cooked never tickled my taste buds. Sorry Mom! I hate chili if it is made with kidney beans but that is perhaps the most popular application for this bean. I need to find different ways to use this bean other than chili.



Kidney Bean Coconut Curry

1 medium onion, chopped
1 green bell pepper, chopped
3 cloves garlic, minced
1-2 Tablespoons red curry paste (found in Asian grocery)
1/2 of a medium eggplant, cut into cubes
1 medium russet potato, peeled and cubed
1 zucchini, diced
1 15 oz. can kidney beans, drained and rinsed
1 15 oz. can coconut milk
1 15 oz. can diced tomatoes or stewed, with juice
1 Tablespoon soy sauce
2 Tablespoons lime juice
salt and pepper to taste
water if needed

Sauté onion, bell pepper and garlic in a bit of oil in a pot. When the onion is translucent and the bell pepper gets soft, add the curry paste and stir it around. Add the eggplant, potato, zucchini and sauté some more about 3-4 minutes. Add the rest of the ingredients: kidney beans, coconut milk, diced tomatoes, soy sauce and lime juice. Stir.

Bring to a boil, then let simmer, partially covered for 30 minutes or so. Add a little water if you want it to be more soupy. Season with salt and pepper to taste. Serve over rice.

Serves: 8
www.webveg.com




Jamaican Rice and Beans

2 cloves garlic
1 stalk scallion (green onion), if not 1/2 white onion
1 vegetarian bouillon
1 scotch bonnet pepper (or any pepper )
salt to taste
1 cup Red Kidney Beans
2 cups Brown (white can be used)
2 0z. of dried coconut milk


Boil the beans in water until tender. Add water, coconut milk, rice and all seasonings. Be sure when adding the water that it covers the rice by 1 inch. (this will ensure that there is enough liquid to cook the rice). Bring to a boil then immediately turn down to a simmer until rice is soft.
Serves: 8
Preparation time: 20 min
www.webveg.com





Spiced Indian Kidney Beans

1 can (14-ounce size) red kidney beans
1/4 cup vegetable or olive oil
1/4 teaspoon cardamom powder
1 medium onion, minced
2 teaspoons crushed garlic
1 teaspoon grated fresh ginger
1 teaspoon minced red chili
1 teaspoon ground coriander
1/2 teaspoon cumin
1/4 teaspoon turmeric
8 ounces canned crushed tomatoes
1 large green chili, minced
2 tablespoons minced fresh cilantro
1/4 teaspoon salt
1/2 cup water
1/4 teaspoon garam masala

Place beans in mesh colander and rinse under cool water. Set aside to drain. Heat oil over medium flame in medium saucepan. Add cardamom and onion, and cook until soft and golden, about 5 minutes. Add garlic, ginger and chili or red pepper flakes, and cook 3 minutes. Reduce heat to low and add coriander, cumin and turmeric. Cook for 2 minutes.

Add tomatoes and cook another 2 minutes. Add green chili, 1 tablespoon of cilantro leaves, salt and water. Increase heat to medium and bring to a boil. Reduce heat to low and simmer uncovered for 10 minutes. Add kidney beans and a pinch of the garam masala. Simmer another 8 minutes.

Transfer to a serving dish and sprinkle with remaining cilantro and garam masala.

This recipe from CDKitchen for Spiced Indian Kidney Beans serves/makes 4




Dr. Dick's Lean and Mean Kidney Bean Hash

2 Tablespoons olive oil
1 medium onion, chopped
1/2 green pepper, chopped
1/2 red pepper, chopped
2 to 3 boiled potatoes, chilled and diced with skins still on
1 15-ounce can kidney beans
1/2 cup water
dash of salt
dash of pepper
dash of garlic powder
dash of Tabasco sauce
dash of Mrs. Dash seasoning

Heat the olive oil in a large frying pan. Sauté the onion until it's soft. Add the green and red peppers and sauté briefly.
Add the diced potatoes and mix well. Cook for 10 minutes, turning with a spatula every 2 minutes.
While the potato mixture cooks, rinse the beans well to remove the "go," then mash 1/2 to 2/3 of the beans with a potato masher. Mix the beans into the mixture in the frying pan, add 1/2 cup water, and cover. Cook over medium heat for another 5 minutes.
Season to taste. Serve.

This serves two or maybe just one very hungry person.
beanbible.com





Kidney Bean and Quinoa Burgers
www. seetbeetandgreenbean.net

kidney bean and quinoa patties
1/2 c dry kidney beans
1/2 c dry quinoa
1 tsp salt (divided)
1 tsp pepper
1 tsp basil
1 tsp oregano
2 tsp cumin
1/4 c corn starch
1 tbsp olive oil (plus some for frying)

Soak the kidney beans a few hours ahead of time so they soften up and are easier to cook. The longer they soak activates their enzymes and starts breaking down their complex carbohydrates to help you digest them better.

Cook the beans with the quinoa in 2 cups of water covered on low heat for about 20-30 minutes until most of the water has cooked off and the beans and quinoa are tender.

Let cool for at least 10 minutes.

In a medium sized bowl mash the beans with a potato masher or fork so there arn't big chunks. Mix in the spices, corn starch and oil.

In a medium-sized frying pan heat up some olive oil (i used 1 tablespoon per patty) over medium heat. fry the patties until they are brown on each side, which should take about 1-2 minutes.

You'll notice the patties will turn a nice toasty brown, not unlike the color of an actual hamburger. Serve immediately or keep warm on a plate in the oven at 200F.
yields 6 patties




Veggie Burgers with Mushrooms
Food Network Magazine

www.foodnetwork.com/recipes/veggie-b
urgers-with-mushrooms-recipe/index.html

Open this recipe it looks good!








Portuguese Kale Soup
Recipe courtesy of Gertrude's Gallery


1 tablespoon olive oil
1 tablespoon finely chopped garlic
1/2 cup diced onions
1/2 diced turnips
1/2 cup diced carrots
1 bunch kale, stemmed and roughly chopped
6 ounces chopped chourico (spicy Portuguese sausage), or chorizo
3 bay leaves
2 tablespoons chopped fresh parsley leaves
2 tablespoons chopped fresh thyme leaves
6 cups beef stock
1 cup kidney beans
6 ounces diced tomatoes
10 ounces diced potatoes

In a large stock pot, heat the oil over medium-high heat. Add the garlic, onions, turnips and carrots and cook for 5 minutes. Add the kale, chourico, bay leaves, parsley and thyme and mix well. Add the beef stock, beans and tomatoes. Bring the soup to a boil, and then reduce the heat to low and simmer for 30 to 40 minutes.

Meanwhile, in a medium saucepan, bring salted water to a boil and add the diced potatoes. Cook until tender, about 10 minutes. Drain the potatoes and add them to the soup.

Remove the bay leaves and serve hot.








Wednesday, March 17, 2010
I have read so many posts where members are not using their Nutrition Trackers and they wonder why they aren't losing weight. One of the 1st things we as Sparkers do; to try to help them, to give them an answer is to go to their Spark Page to take a peak at their Nutrition Tracker. Most times than not, guess what - they have no Nutrition Tracker showing. Why? They ask for suggestions on what to do but how do we help them if we don't know what they are eating.

Knowledge is key in our journey here on Spark People and if you don't know how many calories you are consuming how can you expect to be successful? Two to one if you are not utilizing the Nutrition Tracker you don't have a clue as to the number of calories you are eating.

Now before you say, "Maybe they just have their Trackers set to private." Again I will say, two to one they don't use it. If you are using your Tracker you know by looking at it what is going on unless of course you are on the dreaded plateau. You will already know why you aren't losing weight.

The Nutrition Trackers give you a caloric range that you should be eating every day based on all of the data you entered in on your Start Page under the My Goals section on the left side of the page. When you go to the Nutrition Tracker you can track the glasses of water you drink as well as the food you eat.

So what is the problem? I keep hearing, " I don't have time to log my food in the Tracker." Or, " It doesn't have all of the foods I eat in the database to track." Unfortunately the 1st time you use it, it will be time consuming. However, if you take the time to sit down and enter the foods you eat the most and save them in your Tracker, your next time in will be a breeze. Foods that you do not find in there go to another site like http://www.calorie-charts.net/ or try http://www.thecaloriecounter.com. You then can enter the information you find into your Nutrition Tracker and remember to save it.


I can't tell you how many times I forgot to save it and the next time I ate that food I had to do it again.


If you have a lot of favorite recipes you make all of the time do yourself a favor and enter it into the Recipe Calculator under Spark Recipes. Yes it takes time the 1st time but pays off big time each time you cook that recipe.

Set up Food Groups in your Nutrition Tracker. This alone saves tons of time if you always eat the same breakfast or lunch. I often make a huge salad for dinner and I throw in everything but the kitchen sink. I sat down and put all of the ingredients down in one lump group and now every time I make a salad I just hit My Food Groupings and I am done. There are times when I might not have one of the usual ingredients I put in the salad so I just go down to that meal and remove that one food. When you hit My Groups it enters that food group under the meal you chose and lists it as individual ingredients, so it's easy to remove or add a food from my salad list for the day. I may add avocado one night or pumpkin seeds for instance and rather than type out all of my ingredients I hit one button for my salad and one more to add lets say the avocado.

I will let you in on a secret I used to hate it when my Doctor told me to keep a Food Journal and I fought it tooth and nail. I made some of the same excuses some of you make as to why you don't use yours. Sometimes I would break down and I would do it for a week and quit.

It was only after I got serious here on Spark People that I started using mine and that did not happen for a few weeks. I goofed off for the 1st 3 weeks. I love it now. It is like my best friend now. I can't say enough good things about it. I will not eat anything till I log it in to make sure I have calories left to spend.

Now my tracking is super simple, quick all because I took the time out to load it up with what I normally ate. Don't you think you are worth it to set aside sometime for you to do the same?




PS: Yes you hve to track all of those green beers you drink today. Happy St. Patty's Day!







First Page
1
2
3
4
5
6
7
8
9
10
11
12
13
14
15
16
17
18
19
20
21
22
23
24
25
26
27
28
29
30
31
32
33
34
35
36
37
38
39
40
41
42
43
44
45
46
47
48
49
50
51
52
53
54
55
56
57
58
59
60
61
62
63
64
65
66
67
68
69
70
71
72
73
74
75
76
77
78
79
80
81
82
83
84
85
86
87
88
89
90
91
92
93
94
95
96
97
98
99
100
101
102
103
104
105
106
107
108
109
110
111
112
113
114
115
116
117
118
119
120
121
122
123
124
125
126
127
128
129
130
131
132
133
134
135
136
137
138
139
140
141
142
143
144
145
146
147
148
149
150
151
152
153
154
155
156 157 158 159 160 161 162 163 164 165 166 167 168 169 170 171 172 173 174 175 176 177 178 179 180 181 182 183 184 185 186 187 188 189 190 191 192 193 194 195 196 197 198 199 200 201 202 203 204 205 206 207 Last Page

Get An Email Alert Each Time TRAVELNISTA Posts