| | |
| --- | --- |
| | TRAVELNISTA's Recent Blog Entries |



Wednesday, December 09, 2009
I just had to share this email I received today...


It has come to my attention that many of you are upset that folks are taking My name out of the season. How I personally feel about this celebration can probably be most easily understood by those of you who have been blessed with children of your own. I don't care what you call the day. If you want to celebrate My birth, just GET ALONG AND LOVE ONE ANOTHER.

Now, having said that let Me go on. If it bothers you that the town in which you live doesn't allow a scene depicting My birth, then just get rid of a couple of Santas and snowmen and put in a small Nativity scene on your own front lawn. If all My followers did that there wouldn't be any need for such a scene on the town square because there would be many of them all around town.

Stop worrying about the fact that people are calling the tree a holiday tree instead of a Christmas tree. I made all the trees. You can remember Me anytime you see any tree. Decorate a grape vine if you wish: I actually spoke of that one in a teaching, explaining who I am in relation to you and what each of our tasks were. If you have forgotten that one, look up John 15: 1-8.

If you want to give Me a present in remembrance of My birth here is My wish list. Choose something from it:

1. Instead of writing protest letters objecting to the way My birthday is being celebrated, write letters of love and hope to soldiers away from home. They are terribly afraid and lonely this time of year. I know, they tell Me all the time.

2. Visit someone in a nursing home. You don't have to know them personally. They just need to know that someone cares about them.

3. Instead of writing the President complaining about the wording on the cards his staff sent out this year, why don't you write and tell him that you'll be praying for him and his family this year. Then follow up... It will be nice hearing from you again.

4. Instead of giving your children a lot of gifts you can't afford and they don't need, spend time with them. Tell them the story of My birth, and why I came to live with you down here. Hold them in your arms and remind them that I love them.

5 Pick someone that has hurt you in the past and forgive him or her.

6. Did you know that someone in your town will attempt to take their own life this season because they feel so alone and hopeless? Since you don't know who that person is, try giving everyone you meet a warm smile; it could make the difference.

7. Instead of nit-picking about what the retailer in your town calls the holiday, be patient with the people who work there. Give them a warm smile and a kind word. Even if they aren't allowed to wish you a "Merry Christmas," that doesn't keep you from wishing them one. Then stop shopping there on Sunday. If the store didn't make so much money on that day they'd close and let their employees spend the day at home with their families.

8. If you really want to make a difference, support a missionary-- especially one who takes My love and Good News to those who have never heard My name.

9. Here's a good one. There are individuals and whole families in your town who not only will have no "Christmas" tree, but neither will they have any presents to give or receive. If you don't know them, buy some food and a few gifts and give them to the Salvation Army or some other charity which believes in Me and they will make the delivery for you.

10. Finally, if you want to make a statement about your belief in and loyalty to Me, then behave like a Christian. Don't do things in secret that you wouldn't do in My presence. Let people know by your actions that you are one of mine.

Don't forget; I am God and can take care of Myself. Just love Me and do what I have told you to do. I'll take care of all the rest. Check out the list above and get to work; time is short. I'll help you, but the ball is now in your court. And do have a most blessed Christmas with all those whom you love and remember:

I LOVE YOU, JESUS






Tuesday, December 08, 2009
Health & Nutrition Benefits of Eating Green Beans

Nutrients
Green beans are an excellent source of manganese, and vitamins K and C. They are very good source of dietary fiber, potassium, iron, folate, and vitamin A. They are a good source of calcium, protein, magnesium, riboflavin, thiamin, niacin, and copper.

Glycemic Index (GI)
In a study to determine the estimated GI of various foods, it was concluded that green beans have a low GI of 15.

Bone Health
Green beans and other green vegetables are a very good source of vitamin K, which plays an important role in bone health and the prevention of osteoporosis. Several studies have demonstrated that vitamin K deficiency is associated with low bone mineral density, and an increase in bone fractures. Vitamin K supplementation and an increase in consumption of vitamin K rich foods such as green beans have been shown to improve bone health. In one 3-year double blind placebo controlled study, 181 healthy postmenopausal women showed reduced bone loss of the femoral neck after vitamin K supplementation.

Consumption of green beans helps the body in reducing the amount of free radicals and thus, prevents cholesterol from becoming oxidized and cause blocked arteries.

Being rich in potassium, folate, magnesium and riboflavin, green beans are good for the cardiovascular health of an individual.

The high amount of fiber present in green beans helps in lowering high blood pressure.
The vitamin C and beta-carotene in green beans lead to much lower risk of developing colon cancer.

Having anti-inflammatory properties, green beans are beneficial for those suffering from asthma, osteoarthritis, and rheumatoid arthritis.

Studies have revealed that green beans help reduce the frequency of migraine attacks in people. (Bonnie take note)

Being rich in iron, green beans serve as a very good source of energy and are beneficial for menstruating as well as pregnant women.

Regular consumption of green beans has been associated with strengthening of the immune system.


Me I just like the way they taste. I will eat them raw or cooked. Next time you make a spinach dip for a party add some raw string beans to your mix of veggies to dip. I love them in my curries. I quite often will just sauté them in a TBSP of olive oil and tons of garlic. Sometimes to that sauté I will add red peppers or slivers of sun dried tomatoes.



Here are some other recipes to try. Now the 1st one sounds really strange but it is so good. My girlfriend gave it to me years ago. I read it and asked her," you want me to add what to the soup? Sauerkraut of all things. It turns out to be one of my favorite fall or winter soups.


Russian Green Bean Soup

1 tablespoon vegetable oil
1 large onion, halved and thinly sliced
4 red potatoes, cubed
1/2 pound green beans, cut into 1 inch pieces
5 cups vegetable, chicken, or beef broth
2 tablespoons whole-wheat flour
1/2 cup sour cream
3/4 cup sauerkraut with juice
1 tablespoon chopped fresh dill
Salt and pepper to taste

Directions
1. Heat vegetable oil in a large saucepan over medium heat. Stir in the onion, and gently
cook until softened and translucent, about 5 minutes. Add the potatoes and green beans; cook until the green beans have slightly softened, about 5 more minutes.

2. Pour in the vegetable stock. Bring to a boil over high heat, then lower heat to medium-low, cover, and cook until the potatoes have softened, about 15 minutes. Stir the flour into the sour cream, and add it a spoonful at a time to the simmering soup. Stir in the sauerkraut and dill, season to taste with salt and pepper. Simmer for 5 minutes more before serving.


When I make this I do not use the sour cream or the flour. I also really don't measure. I will add extra green beans and a whole 15 oz. can of sauerkraut. But I suggest you try it the way the recipe calls for 1st. I know it sounds weird but it really is delish.


Green Bean and Onion Salad

1 pound green beans, whole
1 small red onion, diced thin
2 teaspoons of red wine vinegar
2 tablespoons olive oil
salt and pepper to taste


Boil the green beans just until they are tender but still crisp, approximately 5 minutes.
Place the green beans into a bowl, add the remaining ingredients and toss well.
Used as a side dish, this recipe makes about 4 servings.


Sicilian Green Bean & Fennel Salad

1/2 pound fresh green beans
1 2/3 cups thinly sliced fennel bulb (one large)
1/2 cup julienne-cut red bell pepper
2 tablespoons lemon juice
1 tablespoon olive oil
1/2 teaspoon grated orange rind
1/8 teaspoon salt
1/8 teaspoon pepper
1 clove garlic, minced
1 tablespoon minced fennel leaves

Wash the beans. Trim the ends and remove the strings. Cut the beans in half. Place the beans in a vegetable steamer and place over boiling water. Cover and steam for 5 minutes or until tender-crisp. Drain beans and plunge into cold water. Drain again.

Combine beans, fennel bulb, and bell pepper in a bowl; toss gently and set aside.

Combine lemon juice and next 5 ingredients in a bowl; stir well. Pour over vegetables; toss gently to coat. Sprinkle with fennel leaves. Serve at room temperature or chilled.

Yield - 8 servings (1/2 cup; 32 calories each serving)


Bean and Butternut Tacos with Green Salsa

Salsa
· 8 ounce(s) tomatillos
· 2 clove(s) garlic, unpeeled
· 1 jalapeño pepper
· 0.25 cup(s) sliced white onion
· 0.5 ripe avocado, diced
· 3 tablespoon(s) chopped fresh cilantro
· 0.25 teaspoon(s) salt
· Freshly ground pepper to taste
·
· Tacos
·
· 4 cup(s) peeled butternut squash, diced (1/2-inch)
· 4 small dried red chiles
· 2 clove(s) garlic, unpeeled, smashed and left whole
· 1 tablespoon(s) extra-virgin olive oil
· .75 teaspoon(s) dried oregano, preferably Mexican, divided
· .5 teaspoon(s) salt, divided
· .25 teaspoon(s) cumin seeds
· .5 teaspoon(s) ground toasted cumin seeds (see Tips & Techniques), divided
· 2 cup(s) cooked pinto beans, drained (see How to Cook a Pot of Beans, below)
· .5 teaspoon(s) chili powder
· Freshly ground pepper to taste
· 8 (6-inch) corn tortillas
· .5 cup(s) fresh cilantro leaves
· .5 cup(s) finely shredded and chopped red or green cabbage
· 8 teaspoon(s) crumbled queso fresco (see Ingredient Note, below) or feta cheese
·
Directions

1.To prepare salsa: Bring a pot of water to a boil. Remove husks from tomatillos and rinse well. Cook the tomatillos in the boiling water until soft, 5 to 8 minutes. Drain and set aside.

2. Toast garlic cloves, jalapeño, and onion in a dry medium skillet over medium heat, turning occasionally, until browned, fragrant and soft, 5 to 7 minutes.

3. When cool enough to handle, peel the garlic. Remove the jalapeño stem and remove seeds if desired. Combine the tomatillos, garlic, jalapeño, onion, and avocado in a blender or food processor. Process until smooth. Stir in cilantro, salt, and pepper. Set aside for topping the tacos.

4. To prepare tacos: Preheat oven to 400°F.

5. Put squash in a medium bowl and, using kitchen shears, finely snip chiles to taste into small pieces (seeds and all) into the bowl. Add garlic, oil, 1/2 teaspoon oregano, 1/4 teaspoon salt, and whole cumin seeds; toss to coat. Arrange on a baking sheet in a single layer. Bake until soft and beginning to brown, 20 to 25 minutes. Peel and finely chop the garlic when cool enough to handle; stir into the squash.

6. Meanwhile, combine beans in a small saucepan with the remaining 1/4 teaspoon oregano and 1/4 teaspoon salt, ground cumin, chili powder, and pepper. Heat over medium-low heat for about 10 minutes.

7. Warm tortillas one at a time in a dry large cast-iron (or similar heavy) skillet over medium heat until soft and pliable. Wrap in a clean towel to keep warm as you go. Spoon 1/4 cup of the warm beans into each tortilla; divide the roasted squash evenly among the tacos and top each with cilantro, cabbage, 1/2 cup of the salsa, and cheese. (Refrigerate the remaining 1/2 cup salsa for up to 2 days.)



Easy Curried String Beans

1 lb. pkg. frozen green beans
1 Tbsp. butter
1 Tbsp. olive oil
2 tsp. curry powder
1 onion, chopped
1/2 cup chopped peanuts


Cook green beans as directed on package, drain and set aside. In heavy skillet heat butter and olive oil together until foamy. Add curry powder and onion and cook and stir until onion is crisp tender. Add green beans and peanuts and heat through, stirring gently. Serves 4-6



Spicy Curried Eggplant and String Beans

4 garlic cloves, chopped
1 tablespoon chopped peeled fresh ginger
1 (14- to 16-ounce) eggplant, peeled, cut into 2 x 1/2 x 1/2-inch sticks
8 ounces green beans, trimmed, cut into 2-inch pieces
1 tablespoon grated lime peel
1 teaspoon Thai green curry paste
1 cup canned unsweetened coconut milk
3 green onions, chopped
1/4 cup chopped fresh cilantro
2 tablespoons chopped fresh mint

Heat 4 tablespoons oil in large skillet over medium-high heat. Add garlic and ginger; stir 30 seconds. Add eggplant and green beans. Cook until almost tender, stirring often, about 10 minutes. Cover and cook until completely tender, about 3 minutes longer. Transfer vegetables to bowl.

Add 1 tablespoon oil, lime peel, and curry paste to same skillet; stir 15 seconds. Add coconut milk; bring to boil, whisking until smooth. Return vegetables to skillet; toss until sauce thickens enough to coat vegetables, about 3 minutes. Season with salt. Mix in onions, cilantro, and mint.



Try something new instead of the same old same old classics like green bean casserole or green beans almondine. Experiment your new healthy way of eating will thank you. And for God's sake stay away from those Fried String Beans that are popular now at restaurants like Fridays.







Monday, December 07, 2009
Many new Sparkers have asked me this question. I became part of the Community Team Members three months after I joined SparkPeople. One of the requirements is that we welcome new Sparkers, to motivate them, and kind of be there if they have any questions on how to navigate SparkPeople, or help them any way you can. It is a simple question but the answer is far from easy. I like, many of you have been slowly killing myself with the way I used to eat. Used to eat is the key here. I used to be slowly digging my grave with my fork; it might as well have been a shovel. I have changed the way I eat but for those of you who are just starting or for those of you who are struggling – just where do you start?

1. You have to admit that you have a problem with food. I can now say and mean it, that I am a food addict. I always think about food. I love to cook, can you tell from my blogs.



I just now change the direction of those thoughts. Now I only think healthy foods and right now Vegetarianism is working for me. Do I sometimes eat animal protein? Yes. Do I get sick after doing so? Yes. My body is not used to digesting meat anymore. Does that stop me from never eating meat again? No. Like I said I am addicted to food.

I turned to Vegetarianism for purposes of losing weight and getting my Diabetes under control and not for ethical reasons. I don't like the way they treat the animals that we eat as food but that is not why I do not eat meat. I still eat fish and cheese occasionally. I still wear leather shoes, belts, and if I could afford it a fur coat. I believe that children should be able to have pets and what do they feed them? OK now are you going to tell me Vegetarians don't have pets? It is a matter of choice as to how far you want to take the Vegetarian thing. Man I bet some of my fellow team members on my Vegetarian Team are probably sending me emails to leave the team. I am being honest here in my reasons. I do now prefer to eat Vegetarian to animal protein but I am not ready to give t up for ever.

What I have changed is my food plan consists mainly of fresh fruits, vegetables, nuts, seeds, and whole grains. I no longer drink soda, eat junk food, sugar or their substitutes, white flour or white bread, eat pre-packaged or preservatives for that matter. What you need to do is change how you think about food. Make sure it is healthy whole food you are thinking about and consuming and not eating junk.

2. Eliminate the whites in your diet. No more white bread, white rice, sugar.

3. Drink, drink, drink and then drink some more water. Water should be the beverage of choice. Water fills you up and it also flushed out all of the toxins you are breaking down in your system as your fat cells break down and shrink. It also helps you if you have a problem with constipation. My poor Mom has such a problem and I am always telling her to drink more water and eat more fiber and veggies. With all of the fiber, whole grains, fruits and veggies I eat I generally go, if you know what I mean, at least 3 times a day.

4.Learn to love beans. Beans are an excellent source of fiber and protein. Beans are excellent to eat if you have Diabetes. Beans also help in the bathroom department too if you know what I mean.

5. Learn how to cook. You have to make your new foods appetizing or you will not eat them. Learn how to cook low fat, so it tastes good and not missing the fat, and that will help your weight loss tremendously. Experiment, try new foods. Try new recipes. You cannot eat out in restaurants and fast food joints and expect to be able to lose weight.

6. Learn to love the Superfoods. Garlic, broccoli, peanuts, and salmon were the top 5 Super Foods a decade ago. (Health Castle.com) Now the new list is walnuts, flax seeds, pomegranate, salmon, and dark greens.

7. You are not going to like this one. Go through your kitchen and throw out all of the crap. You know what I am talking about so I am not going to list them here. I know this one hurts.

8. Since we are talking about pain - Learn to love exercise. This is one I have not mastered yet. (Saturday's blog) However, I know that I have to do it and I do. Just try to find something you enjoy to make it easier on your self. A good Spark buddy of mine reminded me that I could use hand weights and resistance bands while watching TV. I don't bowl, golf, jog (are you kidding me, I hate walking), etc. – just find something you do like as long as it is not weightlifting food to your mouth. If that counted as exercise I would have many blue ribbons.

9. Set goals for yourself. Give yourself a game plan to works towards. You will be successful if you write it all down so it gives you something to be accountable for.


10. Slow and Steady wins the race. Do not make the mistake and going cold turkey. Take Baby Steps. Master one and then go to the next.

Always remember you hve the largest support group here at SparkPeople when you stumble. We are only a click away on your computer. We will always have your back. We will all do this together!








Sunday, December 06, 2009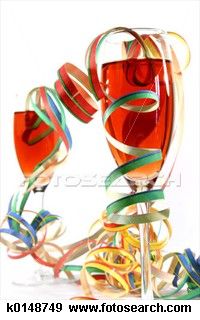 I am reading today's paper and there was an article entitled, " Holiday Office Bash Can Ruin More Than Your Career." Well the 1st thing I thought was I am not worried about it ruining my career, I 'll explain how in a second; I was more concerned with it ruining my progress.

The article was a warning to all of the Holiday party goers to remember foremost that their office parties are business affairs. All eyes will be watching including Management. The article went into the horror stories of people actually losing their jobs because their antics were immortalized on YouTube or their bosses saw it firsthand at the party. It ran the gamut of bad dancing, drunken antics, leering at fellow co-workers, to being caught on tape bad mouthing their bosses. OUCH!

Well thanks for that reminder, Associated Press, but I am more concerned about the damage I will do to myself. I think I can handle office or party etiquette without getting into trouble but the food is what scares me. You see I eat with my eyes and not with my stomach.

I have already attended 2 Holiday parties and I have another one this week and then another one the following week. The Mortgage Industry is very stressful but I will say they do know how to party and there are so many parties/functions to attend. I am not even counting in parties hosted by friends or family.




So far I have "behaved." I have been taking my Type 2 Diabetes seriously and have stayed away from the desserts. I know me and it is just easier to say NO! I can't have a taste. If I take a taste then I want more. I don't need to remind my body just how much I love the taste of sugar and chocolate. I worked too hard to eliminate it. Some of you can just take a bite or a nibble, not me I will take a gobble.

I am pretty much OK not drinking the alcohol. Don't get me wrong I used to love to party in my day. I never liked the taste of alcohol but I did like letting my hair down and having some fun. I would drink all of the fattening drinks that don't taste like alcohol. You know: margaritas, kahlua and cream, pina coladas, bahama mamas, long island iced teas, etc. Now I have smartened up, for one thing it is the worst thing I can do is to drink with Diabetes and secondly I would rather use those calories and have something else. I'll stick with bottled water or seltzer with lemon or lime.

I also plan ahead and eat very lite caloriewise prior to the party so I have banked calories for the event. I don't starve myself because that would be committing suicide. I would eat everything and anything once I saw it because I was so hungry. Fruits, veggies, and complex whole grains are filling and low in calories so that is what I eat pretty much prior. Fiber fills you up and not out. I know what is a healthy choice and what is a bad choice, the new improved Yvonne goes the healthy route.

You may say, well that is not fun. You have to have some fun and enjoy yourself sometimes. Well being 300+ pounds is not fun and I now have learned that I can have a good time without food. I've worked too hard to screw it up now! And don't you do it either!

So what is your game plan for the upcoming deluge of parties about to descend?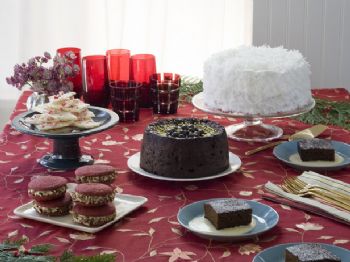 Saturday, December 05, 2009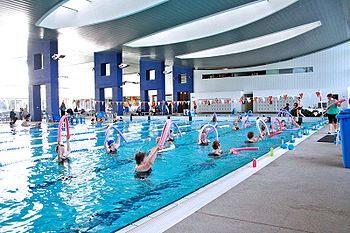 I received so many emails yesterday asking me questions about Water Aerobics from yesterday's blog. I figured it was easier to answer them all here. I am very spoiled at my gym because we have music available to us in the pool area. I have so many CD's that are 140 BPM so you can not help but move to the beat and get your heart rate up. If I take a class the Instructor has her music. I use mine when there is no class going on.

Today was my favorite water class, Pool Zumba. Same thing as Zumba on land but adapted to the pool. The music is FANTASTIC and I can do Pool Zumba. I CAN NOT do Zumba on the gym's studio floors even though the floors are cushioned with that bouncy stuff. It is just too much stress on my knees on the floor classes. So today I did an hour class of Zumba and then an hour of pool jogging. Yup, I am beat but it is a good tired and a very good reason why I can't clean house today. I have no energy left.

Anyways, here is a brief overview of Water Aerobics. I took the definition straight from
Wikipedia: "Water aerobics or "waterobics" is the performance of aerobic exercise in shallow water such as a swimming pool. In some areas it is known as AquaFit or "aqua aerobics", and is a type of resistance training."

Water aerobic workouts usually combine a variety of techniques from land aerobics, including walking or running backward and forward, jumping jacks, mimicking cross-country skiing, along with various arm movements. The workout also may incorporate equipment such as flotation belts, specialized water aerobics shoes, flotation devices, & ankle and wrist weights. The exercise can be done with music in water tempo, or without.

In addition to the standard benefits of any exercise, the use of water in water aerobics supports the body and reduces the risk of muscle or joint injury. The mitigation of gravity by flotation places less stress on the joints when stretching, and can allow a greater range of motion. The mitigation of gravity makes water aerobics safe for individuals able to keep their heads out of water, including the elderly. Exercise in water can also prevent overheating through continuous cooling of the body. Most classes last for 45-55 minutes

The main benefit is that Water aerobic exercise is a safer and healthier aerobic exercise as compared to all the other form of aerobic exercise simply because this aqua exercise does not strain the bone, joint and body muscle. This is because nearly 90% of weight is supported by water.

They say that water aerobics or even just exercises in the pool that mimic the land classes or exercises result in a workout of 1.5 times more than a land class. Remember with each step or move you are "lifting water." You feel like you weigh less in the pool but you are able to do so much more. Here are just a few`examples:

Land walking: 135 calories Deep water walking: 264 calories
Jogging on land 240: calories Deep water jogging: 340 calories


Trust me I could never do like 10 jumping jacks on land or I'd be gasping for breath. I can very easily do 2 sets of 25 with minimal heavy breathing, that usually comes in around jumping jack # 45 or so. I personally have never tried doing situps in the pool unless it is on a noodle. I want to get to the point where I can do the situps where your legs are hooked on the dec of the pool and your body is floating back in the water. I am afraid I would drown myself rather than even manage 1 sit up. Crunches - oh I love crunches in the pool but hate them on land.

What water aerobic Equipment Do you need?

The most basic water aerobic equipment you need is a swimsuit. The other optional water aerobic equipment include aqua shoes, aqua gloves, water weights, pool noodles, and swim caps. Aqua-shoes is good in providing traction and thus increasing stability in the water. Swim caps are typically used to keep your hair out of your face. You can do aqua workouts in almost any body of water: pool, lake, ocean sorry but no bathtubs or jacuzzis.


Aqua aerobics is great for:

Arthritis. Water workouts are a gentle way to move joints and muscles. Warm water can also decrease stiffness and pain.

Osteoporosis. Water aerobics can help build muscle mass and improve balance and coordination. This can help reduce the risk of falls, too.

Pregnancy. Besides being relaxing, being in the water relieves stress on a pregnant woman's back and joints, and can help reduce swelling. Her risk of a fall, trauma or overheating is lower in the water than in the gym.


For those who hate the feeling of sticky perspiring body, water aerobic exercise is a good alternative. The water continually cools the body.

At my gym we have 2 swimming pools. The Women's pool which is usually kept at 85-86 degrees. The Coed pool is an olympic size lap pool which is kept between 78 - 82 degrees. I hate when I have to use this pool because it is too darn cold. I have to take a cold shower before I get in or else I die. Once the girls are wet, things get better real fast. I only go to the Coed side once a month for Pool Zumba or when the Women's Pool is shut down for maintenance.

I just wish they would figure a way to have a heater back in the pool area for the air. The air is what kills you on most days. Then God forbid when you walk into the locker room to dress it is like a meat locker in there because the air conditioner is up so high. Yes, air conditioner even in the winter. I swear if the fire sprinklers came on it would start snowing back there.

My trick is to put the sauna on before I jump in the pool and then pray someone else turns it back on when the timer shuts off because it is only good for 60 mins. I shower in the pool area, we have an enclosed shower back there, then I gather up my stuff and run thru the locker room to get to the nice warm sauna. I get dressed in there. there have been many a winter morning that when I get to my car after dressing in the sauna my car fogs up because my body is so warm but the air is so cold.



So try a water class, you may learn to love it. Water classes are not for wimps as you really do get a great workout and have fun doing it too.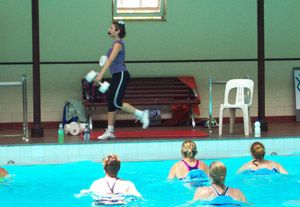 First Page
1
2
3
4
5
6
7
8
9
10
11
12
13
14
15
16
17
18
19
20
21
22
23
24
25
26
27
28
29
30
31
32
33
34
35
36
37
38
39
40
41
42
43
44
45
46
47
48
49
50
51
52
53
54
55
56
57
58
59
60
61
62
63
64
65
66
67
68
69
70
71
72
73
74
75
76
77
78
79
80
81
82
83
84
85
86
87
88
89
90
91
92
93
94
95
96
97
98
99
100
101
102
103
104
105
106
107
108
109
110
111
112
113
114
115
116
117
118
119
120
121
122
123
124
125
126
127
128
129
130
131
132
133
134
135
136
137
138
139
140
141
142
143
144
145
146
147
148
149
150
151
152
153
154
155
156
157
158
159
160
161
162
163
164
165
166
167
168 169 170 171 172 173 174 175 176 177 178 179 180 181 182 183 184 185 186 187 188 189 190 191 192 193 194 195 196 197 198 199 Last Page

Get An Email Alert Each Time TRAVELNISTA Posts