| | |
| --- | --- |
| | TRAILTRODDER's Recent Blog Entries |


Friday, August 01, 2014
While sitting around with my hiking buddies, the topic was brought up about the decrease of hikers we're seeing in the wilderness areas the last few years. I pointed out that it seems like it's getting be that way on the shorter hikes in and around our area. We assume that part of the blame could be the "hand held" technology that the youth today so need to have (so they think). I pointed out parents could be part of the problem, because of the complacency lifestyles. Not enough family, outdoor activity and too much .... do for myself attitude which seems to lead to laziness. Maybe there's a mindset that outdoor activity such as hiking is boring, no excitement to be had. ........ Maybe we need to be better promoters and presenters of the great outdoors. My kids and their friends, my co-workers and neighbors have an open invitation to join me on an outdoor adventure. ........ Maybe we could do something that may draw questions. Pack a backpack in the driveway. Ask for help loading the kayaks. Maybe share the hundreds of photos that were taken on an adventure ( it will probably get a few oohs and aahs) and a few comments about how cool that must have been and how it looks like fun. ........ So maybe this weekend or sometime soon you could offer an outdoor experience to someone. Never know...it might spread!

Trailtrodder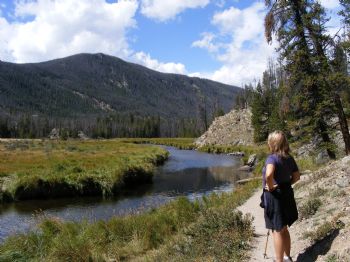 Tuesday, July 16, 2013
Having hiked the Konza Prairie since the late 80's, its been a wish that I could someday spend time has a volunteer doing something to help preserve this native, tallgrass environment. This wish came to fruition last fall, while during a hike, I had a chance meeting with the head of the Konza Environmental Education Program (KEEP) who was with a master docent. We talked about my interest in the prairie and it was suggested that I should enroll in the docent training classes. I remember the unbelievable feeling I had walking away from that conversation. My excitement built up during the hour long drive home and my wife knew something was up. Long story short ....... the excitement carried over to her and she jumped in for the ride. We're both so thankful and grateful for the opportunity to be a part of the Konza Prairie family. Every outing is rewarding and exciting. What we've learned, and are passing along to others, is that the preservation and conservation of the tallgrass prairie is important for the generations to come.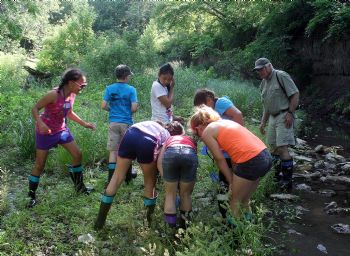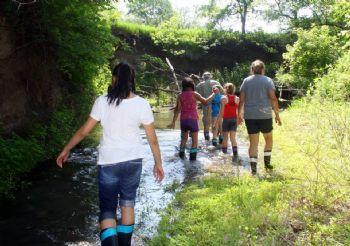 Jan and I leading a hike through Kings Creek on the Konza Praire where these youngsters were learning about the ecosystem there.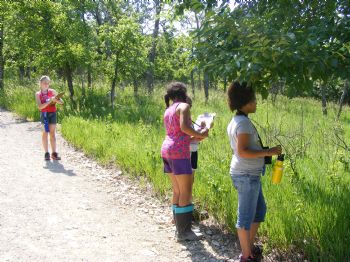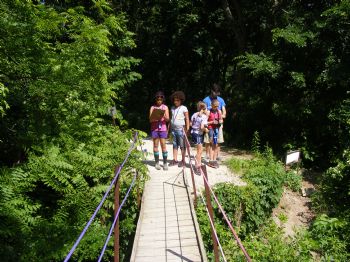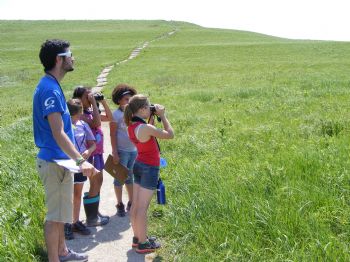 Wildlife study hike on the Nature Trail. The shrub, stream, and prairie ecosystems.

We believe that it's important that children be exposed to nature and the various ecosystems on our planet. Being a docent lets Jan and I use our love for hiking to share and teach others that it's important to care for and appreciate our environment.










Tuesday, October 23, 2012
Some of you know the story of Jan and I and how we came to meet through Sparkpeople. On August 29th we celebrated our first wedding anniversary and our first year was absolutely amazing. It was common interest that brought us together and we've kept those interests exciting and a priority. Jan is a wonderful cook and she does so with our health in mind. We don't venture into fast food establishments and we've found restaurants that serve up a healthy menu. Jan loves to travel so it's easy to plan hiking trips. Jan, having never been to Colorado, I took her on a hiking trip there in April. We hiked around the Breckenridge area and thirty miles north of there on the Lower Cataract Lake Trail. This is where we saw a bear. Again, this last August, we celebrated our anniversary in Colorado. It was ten days of hiking and sightseeing. Here in Kansas,we've hiked the Konza Prairie several times, the National Tallgrass Prairie Preserve, Horsethief Canyon, and some local trails. She loves it. ..... When it came to kayaking, She was alittle apprehensive about getting into one, but I convinced her to try mine out. Guess what? I couldn't get her out of it, she was having too much fun. So, last May I bought her one. She loves it. ...... Once a week we have a date night and it's a time to reflect on our experiences and set goals for new ones. The outdoors is such a vital part of our marriage and we want to continue healthy habits so we can always enjoy the things that brought us together. We compliment one another wonderfully and I can honestly say that we belong together, side by side.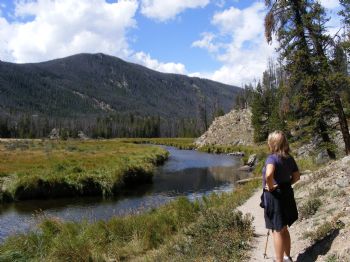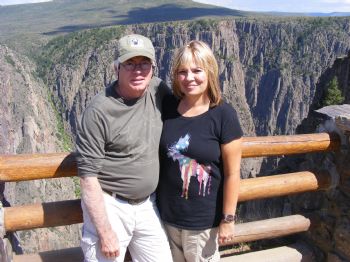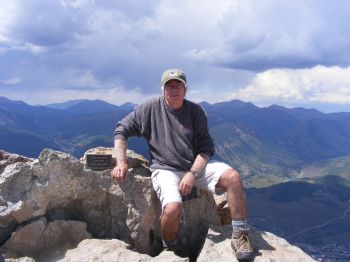 Jan and I will always be grateful for the kind words and blessings our sparkfriends have conveyed. Your well-wishes have been gratefully received.





Monday, November 28, 2011
I was looking over my book collection this morning and realized that I was missing a few of my favorites. Oh well, they can be replaced. I love sharing things that lift up my spirits and add worth to my well being. Maybe I can do the same with this simple tool such as a "blog". ....... Here are a few of my favorite books that I believe some of you may enjoy and would make a great Christmas gift for someone.

Bill Bryson's ..... "A Walk in the Woods" (a humorous story of hiking a
segment of the Appalachian Trail)
"A Sunburned Country" (his Austrailia adventure)

Peter Jenkin's .. "A Walk Across America" (a hiking adventure through the
eastern and southern part of America)
"Looking For Alaska" (his adventures in Alaska)

Peter Heller's ... "Hell or High Water.....Surviving Tibet's Tsangpo River"
(a great kayak adaventure)

John Eldredge's ..."Wild at Heart ... Discovering the Secret of a Man's Soul"
( self-help reading )

Several authors contributed to the book ... "Epic....Stories of Survival From the
World's Highest Peak"

I can list more, but this is a good start. I'm hoping that some of you may offer a title or two or comment on these that I've listed in hopes of helping others decide.

Reading is a wonderful healthy tool and is helpful in reducing the risk of Alzheimer Disease and keeping the brain in good shape.

Love the Spark community....Happy Holidays and Happy Reading!

Trailtrodder









Thursday, November 03, 2011
A wonderful story of a new beginning for us both. Jan and I were truely meant to be and I knew this after several months of distant conversations. Yes, we did meet through a mutual sparkfriend, a person who shares many of the same delights of life that Jan and I do. Jan and I have hiked much, she has gone with me on kayak outings, and we both share a desire to give to one another. I'm thankful and grateful that she will be a part of my life forever. Our healthy endeavers brought us together and through the support of our Sparkfriends, we maintain success in all of our efforts. Love you all!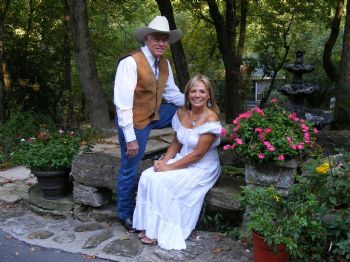 1 2 Last Page

Get An Email Alert Each Time TRAILTRODDER Posts