| | |
| --- | --- |
| | TOYASWORK's Recent Blog Entries |


Monday, April 11, 2011
Well....I'm back! Can you believe it. I know, where have I been?!?

Sometimes you just get busy!

Yesh! I have got to kick into full gear now. I'm sorta stuck in still mode not doing much and that's not good. I was so happy about losing some weight that I forgot that I had more to loose.

I have a bigger goal and I'm going to enlist everyone help for that. I've decided to upgrade some pictures and to my page and let everyone else decided if its working.

I still love the snacks

and I have to learn that it's okay in moderation, but now isn't the time for that I have to learn the habit of working out and loving it! Who's out there to help. Sorry I've been away, but as you've heard...the terminator is BACK!!! If you don't know you better ask somebody - this is going to be my year

and I'm going to own it. There's room for others! Any takers.....





Wednesday, October 13, 2010
Okay, did I ever mention that my lovely co-workers have all been participating in a WW program. Well, if not, I just did. The funny thing is that they have been doing this for what seems to be EVER! I hear them baffle over why the .4+ gain one week and the -1 lb loss the next helps them to stay focused.

Well I thought that it was exactly what I needed until I found out that maybe, just maybe I needed a little "SPARK!"

It helped me down a path that of course I'm not accustomed to and have not really mastered it, but I'm working on it.

Anyway, that leads me to today...Women I tell ya! We are such a lovable breed

I come in and my co-workers tell me "wow, you really look small in that outfit! Yesh, it's really melting off of you. How much more have you lost!" Now honestly I can't answer this question, because I haven't gotten on the scale and I won't until mid to late November. I just don't want to become obsessed with my weight.

Anyway, I feel weird at this point because I have 4 women that stopped their conversation and look at me as if I have some "splainnin" to do. "Uh

let's move on please, nothing to see here."

Moving on to later on in the day, one of them on the way to the WW class - out of the blue while I'm in conversation with someone says "um, do you want to come with us to WW?" Confused by the question, I ask why. "Well, I know you NEED to lose weight, so I think you need to start somewhere. I thought you could join with us, because it shouldn't be an issue we can have XXXX cover your office. I want to support you."

Ummm...didn't you give me compliments about 1 1/2 hours ago. Did I get fatter, when I got to my desk? (I know I said the "f" word-forgive me!)

I mean what happened? Did I suddenly bloat?

I was speechless! (for the first time)

Women!

you can't work with 'em and you can't work with 'em

Yesh! good thing I didn't call her a jealous







Tuesday, September 07, 2010
Wow, to be surprised by the scale in a good way is truly amazing. Pushing the limit. I have migraines, so this time around I decided to do something I've never done before...listen to a doctor

I'm trying to eliminate foods that may have reactions that cause my headaches and I guess in doing that has made me watch the calories more. It has made me more conscience of what I'm eating. Therefore, I've been shedding the pounds.

Who knew?



It's hard to omit all the foods that I love, but to pass on the simplest of healthy pleasures like cheddar cheese and yogurt

really gives me angst, but it will take some will power. I'll have to see how that goes. I give kudos to those that can just say "NO" to the

,

and

. I'm with you too sometimes, but it's hard when your list consist of the most innocent of sins like the

,

and

!

Oh well, we all have our vices no matter - it's a battle nonetheless. Here's to the victories great and small






Tuesday, August 10, 2010
Oh, how do I love thee. Ode to the little black dress.

I thought that such a creation of the image of a woman being defined by a dress and having such affection for it was just a myth. Why assign such power to something so simplistic as "a little black dress." Ahhh....

the classic love of the little black dress. I guess you wonder why such the aww of it has fallen upon me. Well, I had a moment. I wore such a dress. I had a black dress, not the first in my thickerish life. However, I knew the dress was too small and it was a little unforgiving a few months ago. I never wore it and had planned to give it to someone else, but it was something about this...little black dress that peaked my interest.



My first thought was that maybe I was a little too thickerish to wear this dress. Then, I thought I probably look to f@# in it. Oh well, throw caution to the wind. I'm doing it! I'm wearing the little black dress with the unforgiving material that shows off my thick ole' calf muscles that have been overly defined since taking weight training in high school. YES, I will take the plunge that only a few thick women dare to take! I will pioneer the plight for all I will champion the cause of the little black dress. Hmmm, I did it. FANTASTIC!

Who knew

the compliments soared through the roof. Why hadn't I tried to accomplish this task before, why hadn't I bellowed its song of victory aloud for all to hear. Do you mean to tell me that it made me look "smaller, wasting away and made people question what I had been doing"....what?!? Why hasn't this been told to all of the Thickerish Women around the world. Shout it across the mountain tops, stream it in the whispers of the trees - the secret is out! The magic of the little black dress...all along I thought it only belong to the skinny chicks of the world

who had the secret remedy to everything perfect.



Little did I know that the same little black dress - idolized by all...is actually not that little anymore....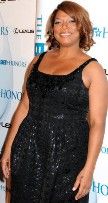 to all the Thickerish Chicks out there...Rock on, because the LITTLE BLACK DRESS just got a little bigger!





Saturday, August 07, 2010

Guess what, I was given an opportunity to join a certain group with the same double initials for free and to try the plan for a few weeks. A friend of mine has joined through her job and it's all a part of a health initiative that they have received a grant to participate in.

I'm all about anything and everything that will help toward my weight loss goal.

I went shopping with my sister yesterday. I saw two cute dresses and tried them on too. They would not zipper all the way up in the back, but they were a size smaller than I am currently, so at least I'm not gaining. Now if I had tried on my size and it was snug....

that would be another story for another day. I decided that neither would be my motivation outfit. I know that I need something grounded in my reality that will keep me focused. I guess I'll see what happens.

I'm thinking about the Susan B. Komen Breast Cancer Run/Walk that is coming up in October. I think I will pose it to one of my local teams and see how they feel about it. Then there is the small matter about getting physically fit for it

oh well, this too will be added to my "Thickerish Things To Do List."

Smooches!



1 2 3 4 Last Page

Get An Email Alert Each Time TOYASWORK Posts