Wednesday, September 26, 2012
In September 2007, I had a heart scare. My blood pressure, on medication, spike at 200/100. The doctor double my dosage and everything went back to "normal." I was at about 250 pounds. Additionally, I began to have issues with erectile dysfunction. I was 100 pounds over weight, high blood pressure, experiencing ED. I was snoring so badly that I was asked to sleep in the next room. When I started that, I discovered I was waking up choking. Sleep apnea.

I knew, just *KNEW*, that I was going to have a heart attack within a year. And I knew, just *KNEW*, that there was absolutely nothing I could do about it. The damage was done and I was never going to be able to undo it.

So I did nothing.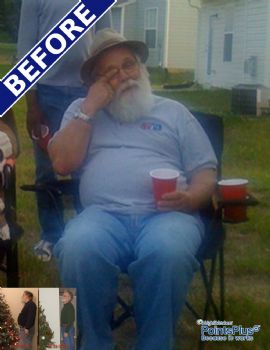 In January 2008 I got the flu. That led to an ear infection in February. The antibiotics caused me to develop chronic diarrhea. Nothing seemed to help. Six weeks. It was horrible. One day I did something I never had done before … I spent the entire day in my Jammies. And not far from the bathroom.

In March, I took our two youngest sons to London to visit their older brother for Easter. He was studying there. The flight over, I had a wonderful flight attendant who made sure I was seated close to the lavatory. What a flight. The visit to London did not improve my condition and the flight home was no better.

As soon as we got home, I was hit with a particularly nasty cold. When that went away, I got a tooth infection … would this never end?

FInally, by the second week of April, I seemed to be all better. Ten pounds lighter from being sick, but feeling well for the first time in months.

At 6:30 on Saturday morning, 19 April 2008, I felt a foot in my butt.

"Get up, get dressed. We are going to Weight Watchers." She(WMBO) said to me.
"We don't belong to Weight Watchers." I mumbled.
"I signed us up online last night. Get up, get dressed."
"We don't know where or when a meeting is."
"7:00 up on Mellor Ave. We can walk. Get up, get dressed." She had it all figured out.
"I am not doing Weight Watchers again. Last time I lost 5 pounds in six months. It doesn't work."
"You didn't work the program. Get up, get dressed. I'll see you outside."

Well, after (then) 36 plus year of marriage, you don't have to tell me five times. This was not an invitation, a suggestion, or a request. She(WMBO) would not be denied.

We went to the meeting. The leader was all perky and near the end of the meeting she asked everybody for NSVs (Whatever they were). Over on the right side of the room, this other perky little thing name Sue (her name tag said so) spoke up, "I'm within 10 pounds of my goal and I'm going to run my first 5k next week."

My arms had been crossed over my chest for the entire meeting. I did *not* want to be there. I quietly scoffed, "Psshh, that'll be the day."

On the way home after the meeting, I told She(WMBO), "I give it six weeks to fail." Already in my mind, it was going to fail.
"Give it eight weeks, I bought Monthly Passes." The She added, "But you have to give it an honest eight weeks. If you don't work the program it won't work for you."

That week, I started the tracking and Points counting in earnest. I lost 10 pounds!

The next week, I started walking. 10 minutes around the block and I was exhausted. But I went out the next day and the next. I started to make it a habit. I lost 4.4 pounds.

In the following weeks, I settled down to losing a pound here and there. I increased my walks. By the following spring I had lost 70 pounds and I was starting to run a little on my walks. By fall 2009, I ran my first 5k. By winter 2009 I had lost 90 pounds and declared goal. A year later I was still at goal and had increased my runs to 10k. In spring 2011, I started half marathon training. When I did that, I started to gain back some of my weight. The doctor told me to not worry about it.

Now the guy who scoffed at losing weight and running a 5k has run 10 Half Marathons, 2 Twenty Milers, 2 Full Marathons, lost as much as 90 pounds, but is maintaining at a doctor- and Weight Watcher-approved 75 pounds down. (I would love to get back to minus 90 as a matter of pride.)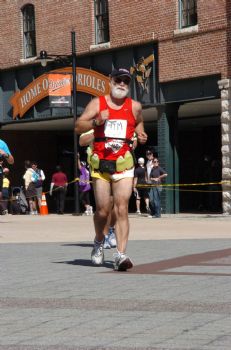 I had given myself up for dead. She(WMBO) put a foot up my butt and saved my life.

Thank you.


Tuesday, September 25, 2012
During my first marathon in Baltimore, I remember coming down North Howard Street during Mile 23, I saw a sign that simply said Phil 4:13. Well, I had never seen that sign before. I immediately looked at my watch. 4:13. Good job Phil. But why should I care what Phil"s time was. After I saw the same thing a couple of more times, I asked someone what it was about. "It's a Bible verse. Phillippians Chapter 4 verse 13. Something about running."

"Oh!" I replied, "So, John didn't run in 3:16?"

Here is another Bible verse I like for running. It inspires me.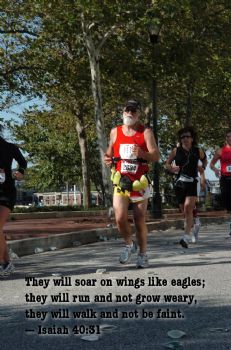 Monday, September 24, 2012
... and we all have to start somewhere.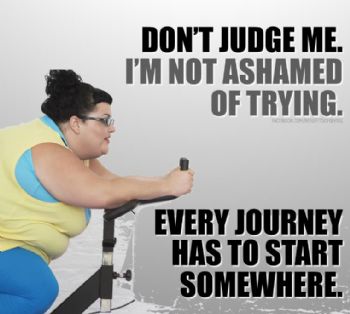 Sunday, September 23, 2012
After Mass this morning, after I had the opportunity to eat lunch, I was ready to get outside and get working on my outside project. It is at a point where, given a really nice day, like today, I would be close to done. Of course that would only leave me about three more on my list.

I was almost out the door when She(WMBO) came in from a mission she had been out on. "I realize you want to get outside, but could you give me a half hour on something I'm working on?"

I knew better. Of course I knew it would be more than a half hour. Of course I said I would help her.

Six hours later ...

During that time, she had a lunch of a peanut butter and jelly sandwich.

This evening, I went looking for trouble. I wanted peanut butter. But I couldn't find it. She put it away and left me no clue as to where she had put it. I looked high and low. I cursed her name and the name of her OCD father who taught her everything she knows about "a place for everything."

I think I know how a junky feels. I want that peanut butter. I even considered heading up to the Giant to get a jar.

Good grief. Am I really that far gone?

I think I need a cup of Earl Grey, hot.




Saturday, September 22, 2012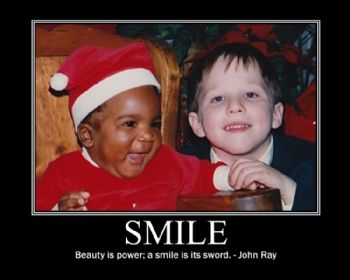 First Page
1
2
3
4
5
6
7
8
9
10
11
12
13
14
15
16
17
18
19
20
21
22
23
24
25
26
27
28
29
30
31
32
33
34
35
36
37
38
39
40
41
42
43
44
45
46
47
48
49
50
51
52
53
54
55
56
57
58
59
60
61
62
63
64
65
66
67
68
69
70
71
72
73
74
75
76
77
78
79
80
81
82
83
84
85 86 87 88 89 90 91 92 93 94 95 96 97 98 99 100 101 102 103 104 105 106 107 108 109 110 111 112 113 114 115 116 117 118 119 120 121 122 123 124 125 126 127 128 129 130 131 132 133 134 135 136 137 138 139 140 141 142 143 144 145 146 147 148 149 150 151 152 153 154 155 156 157 158 159 160 161 162 163 164 165 166 167 168 169 170 171 172 173 174 175 Last Page