| | |
| --- | --- |
| | TIMOTHYNOHE's Recent Blog Entries |


Tuesday, September 11, 2012
I have recently started drinking more tea. I have been having too much coffee and I have been having trouble with my restless legs and by extension with my sleep. I have also been struggling with a slow, steady uptick on the scale. And I know why … I have been dipping into the snacks too much lately. So I have been going back to having a cup of tea, herbal or Earl Grey, when the nibble nibble mood hits me.

Today, by coincidence, I was looking at the Greatist and I found this article:

greatist.com/health/tea-healt
h-benefits/

I give you here just the list. The article has a lot more information.

13 Science-Backed Reasons Tea Is Awesome

1. Tea can boost exercise endurance.
2. Drinking tea might reduce the risk of heart attack.
3. The antioxidants in tea might help protect against a boatload of cancers, including breast, colon, colorectal, skin, lung, esophagus, stomach, small intestine, pancreas, liver, ovarian, prostate, and oral cancers.
4. Tea helps fight free radicals (which can damage DNA) in the body.
5. Tea is hydrating to the body (even despite the caffeine!).
6. Drinking tea can lower the risk of Parkinson's disease.
7. Tea might provide protection from ultraviolet rays.
8. Tea could keep waist circumference in check.
9. Regular tea drinking might also counteract some of the negative effects of smoking.
10. Tea could be beneficial to people with Type II diabetes.
11. Tea can help the body recover from radiation.
12. Green tea has been found to improve bone mineral density and strength.
13. Tea might be an effective agent in the prevention and treatment of neurological diseases, especially degenerative diseases (think Alzheimer's).



Monday, September 10, 2012
I have a problem. It's late in the season and I still have a glut of eggplant, peppers and tomatoes. People in my house are getting a little tired of the same old stuff. I mean how many lettuce, tomato, and mayonnaise sandwich can you really eat?

Tonight I had to do something different, and it was so good that I wrote it down so I can do it again.

Eggplant Tomato Salad (5 servings)

Ingredients
1 green bell pepper
1 large red bell pepper
1 Cubanelle pepper
7 tomatoes
1 eggplant
4 cloves crushed garlic
1/4 cup extra virgin olive oil
2 tablespoons tomato paste
1/2 teaspoon salt
1/2 teaspoon ground black pepper
1/2 teaspoon cayenne pepper

Directions
1. Roast peppers on grill, stove burners, or under oven broiler until skin turns evenly black. Immediately place in a paper lunch bag bag and let cool.
2. Prepare the tomatoes by cutting an X on the bottom of each and boil in water for 1 minute, plunge into a cold water bath and let cool.
3. Peel an cut the eggplant into small strips and sauté in oil until eggplant begins to brown. About 6 to 8 minutes. Once the eggplant is soft, add garlic.
4. Rinse the peppers under cold water and remove the burnt skin (just the ash). Open the peppers and remove seeds. Cut into small strips and add to eggplant. Peel cooled tomatoes, chop and add to eggplant mixture. Add tomato paste, salt, pepper and cayenne. Bring to boil, reduce heat and simmer for 30 minutes.

Nutritional Information

Amount Per Serving
Calories: 189; Total Fat: 12g, Cholesterol: 0mg, Sodium: 299mg, Total Carbs: 19.7g, Dietary Fiber: 7.7g, Protein: 3.9g


Sunday, September 09, 2012
I had a relatively short run this morning. It was the 11th Annual Run to Remember 5k. It is of course to remember not only 9/11 but also to remember all first responders. Is 9/11 becoming an unofficial First Responders' Memorial Day.

In the past, the race started at War Memorial Plaza by City Hall. This year we started at the World Trade Center which is at the Inner Harbor. It.s the World's tallest free standing pentagonal building. Not really impressive but there it is.




Like last year, the remains of the Baltimore Grand Prix we still evident along our course. We were fast, just not as fast as those cars. We ran down around the harbor and finally climb up to the park at Federal Hill, overlooking the city.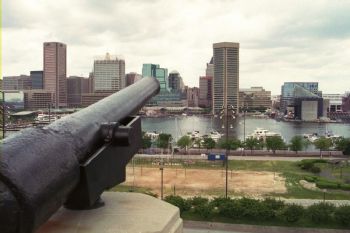 Normally I stay for the awards, even if I don't get one, never have, but this time, I had messed up with the new style parking meter and I only had one-hour and there was a rather severe sign warning of towing if I overstayed my welcome. Having been promptly towed once before, I didn't want to chance it.

But it was a fun run and usually there is a great after party, I left it reluctantly, and I had a good time.

Oh, and I arrived without my timing chip. Duh. But Charm City Run just gave me a new bib and chip and off I went. And it was the most glorious morning. Storms that included tornadoes passed by this way last night and behind it was the first hints of autumn.

A great day for a run.


Saturday, September 08, 2012
Yeah, I finally have my disk drives in good shape. So here are some of the dozens of pictures I took out on our drive two weeks ago on Route 66.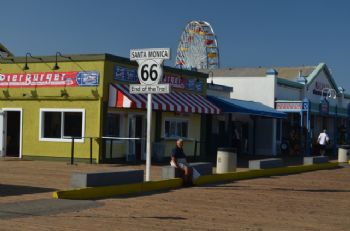 This is the western terminus (extended) of the Mother Road. On the Santa Monica Pier.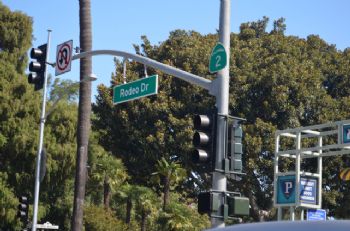 Yep, that Rodeo Drive.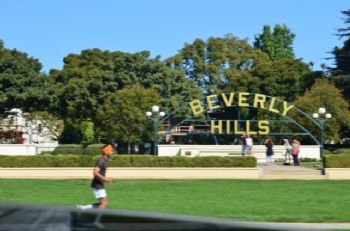 Swimmin' pools. Movie stars.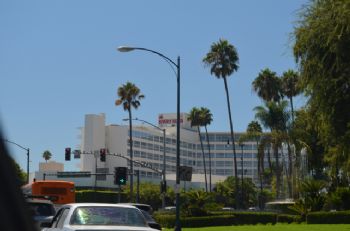 The Beverly Hills Hilton is not at ll like where Eddie Murphy stayed in Beverly Hills Cop. Really kind of plain.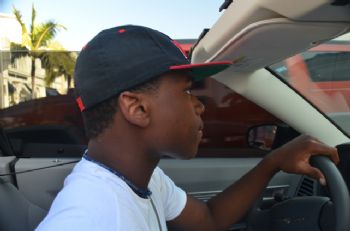 The driver. No phone on his ear ... a rare photo.



In San Bernrdino we found one of several Wigwam Motels ... there is another in Holbrook AZ I have been to.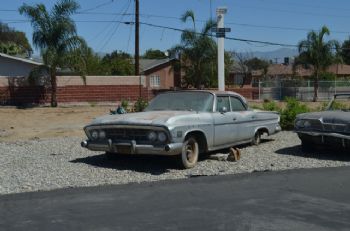 They had a bunch of old wrecks parked out back.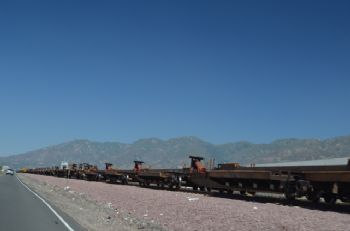 There are incredibly long trains when you get to the dessert out West. This was between San Bernardino and Victorville.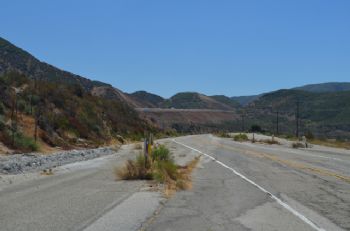 I felt like I was in Cars what with being on Route 66 with the I-15 so close by.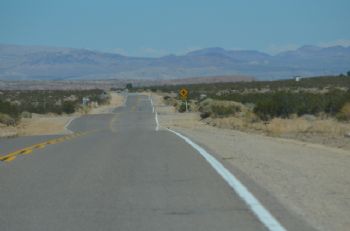 It was really lonely out there once you got passed the City.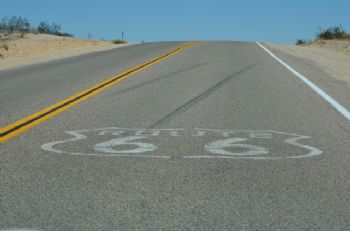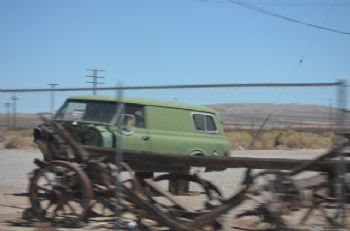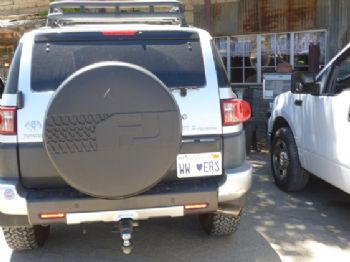 I saw this at a Route 66 Antiques (junk we found along the old road) store. Check out the plate.



The Bottle Ranch, a Mother Road icon.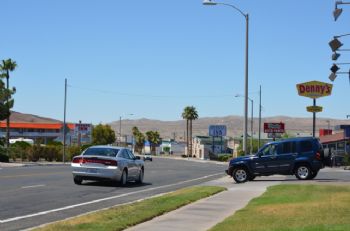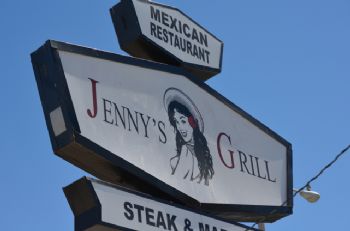 We only got as far as Barstow, still 2 hours out from LA by freeway. I had wanted to go farther, but we had a dinner date with my daughter-in-law's sister and had to head back. I was told that if we really wanted to go to Needles in the AZ border we better fill up before we left Barstow since it get REL lonely out there.

Next time.

For those who live along I-10, I got this sign at Mile 0: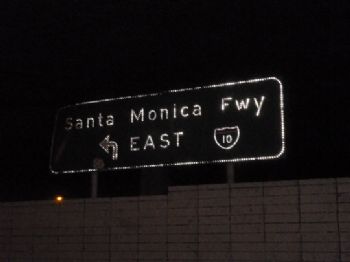 Friday, September 07, 2012

I was cleaning out my disc drive of just junk I don't need or want any more and I came across this little thing. I don't think I ever saw it before, but I must have since it was on my disc. I have no idea where I got it from.

But it was fun to watch and by the end of it I wanted to get up and go do something, conquer something, kill something. Ok maybe not kill, but then again, there were a lot of generals addressing armies.

Freeeeeedommmm!

www.overthinkingit.com/2008/12/10/40
-inspirational-speeches-in-2-minutes/
First Page
1
2
3
4
5
6
7
8
9
10
11
12
13
14
15
16
17
18
19
20
21
22
23
24
25
26
27
28
29
30
31
32
33
34
35
36
37
38
39
40
41
42
43
44
45
46
47
48
49
50
51
52
53
54
55
56
57
58
59
60
61
62
63
64
65
66
67
68
69
70
71
72
73
74
75
76
77
78
79
80
81
82
83
84
85
86
87
88 89 90 91 92 93 94 95 96 97 98 99 100 101 102 103 104 105 106 107 108 109 110 111 112 113 114 115 116 117 118 119 120 121 122 123 124 125 126 127 128 129 130 131 132 133 134 135 136 137 138 139 140 141 142 143 144 145 146 147 148 149 150 151 152 153 154 155 156 157 158 159 160 161 162 163 164 165 166 167 168 169 170 171 172 173 174 175 Last Page

Get An Email Alert Each Time TIMOTHYNOHE Posts