| | |
| --- | --- |
| | TIMOTHYNOHE's Recent Blog Entries |


Wednesday, August 29, 2012
... jiggety jog.

I caught my flight with time to spare. Saying goodbye to Mike was hard. He's my baby. I was the stay at home parent when we adopted him as an infant. So ... yeah it was tough.

Add to that I am not sure he's ready to be on his own, but he is 19 years old and can do what he wants. So we support him.

I closed the trunk on his car and the lid didn't latch. after a couple of tries, he spotted that a bolt was missing from the lock. "You can fix this, Mike. Nothing I can do for you now."

Four hours later I was in Albuquerque and my phone rang. It was Mike. "I'm a big boy now, Daddy. I fixed it all by myself. I even bought a socket set." Baby's first tools. That was just what I needed to hear and I think that was what he needed to do to convince both himself and me that he will make a go of this adventure, this new life, of his.

I texted his girl friend (as opposed to his girlfriend) and told her I wanted her to go with him to by a jacket, pants, shirt, and tie for his job interviews. A woman's eye is always a good thing to have, especially when he is 19 and she's a model.

I tried to organize my pictures on the plane then something weird happened and locked up my iPhoto. I will figure out what is wrong and get some pictures up.

Tomorrow, stinky laundry. And considering we had 4+ inches of rain while I was gone, probably lawn too.

So good to be home.


Tuesday, August 28, 2012
Don't know when I 'll be back again.

I am leaving my baby Mike behind here in Los Angeles. He has a new home, a room in an apartment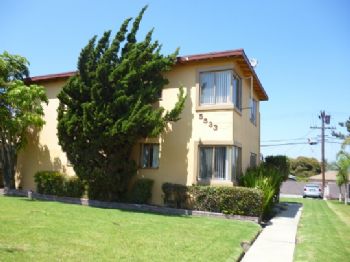 with a couple of nice girls.




He has a car.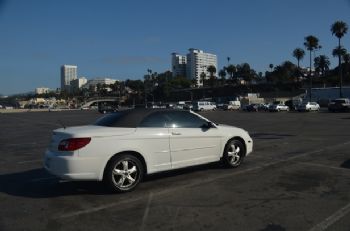 And he just told me, a job interview on Thursday. Maybe his friend, Emma the model for American Apparel, can take him out and help him buy a suit, shirt, and tie.

I didn't have time to organize photos from yesterday and our Route 66 drive. Later on that. But here is one I liked at a Route 66 Antique store: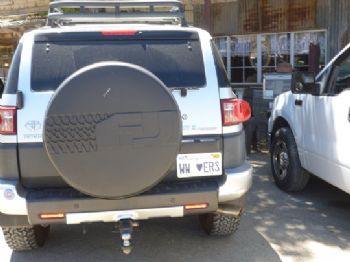 Look at the license plate.

Suffice to say, we went to dinner tonight at the Santa Monica Pier and had a good time.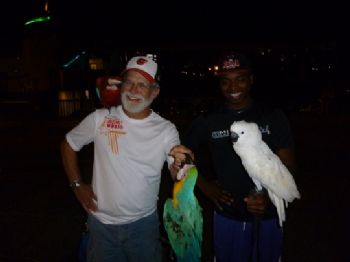 I will miss him a lot. But at least we had some fun tonight.



Monday, August 27, 2012
Mike and I set out this morning from Santa Monica pier and headed east on the Mother Road, Route 66. Our tour took us down the Santa Monica Blvd through Beverly Hills. Most of the first miles were city miles so we hopped on the interstate until we got to San Bernardino. From there we took to the old road all the way to Barstow. And we did it with the top down! No other way to do it.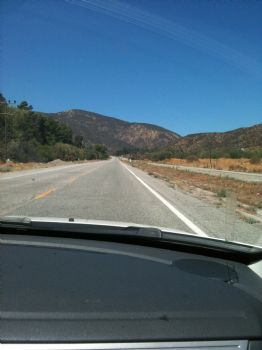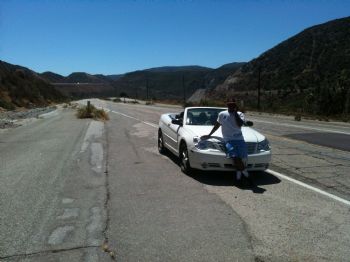 As Mike became hungry, we started to look for a Route 66 diner. Greasy hamburger, soggy fries and dirty catsup bottle. Finally in Barstow, we could wait no longer and we pulled into as place called Jenny's boast of their Mexican American cuisine. And we came away sore disappointed. Jenny's was clean and had an A sanitation grade proudly displayed in the window. The waitresses were nice, pretty and not the least bit sassy. Nary a burger nor a fry was found on the menu. And there was hot sauce aplenty, but no catsup clean or dirty. Instead Mike had the most delicious enchiladas and I had the tacos de mariscos, one pesce (fish) and one camerones (shrimp). Oh Wow they were good. And I ate them both.

If you are ever in Barstow California and you have a hankering for a greasy burger and soggy fries and a dirty catsup bottle on the counter, steer clear of Jenny's.

(Pictures tomorrow. I am so tired tonight.)


Sunday, August 26, 2012
We did it! We found a place for Mike to live!

Yesterday we looked at a house in Alhambra, just east of LA. I was a nice neighborhood with tree lined streets and older turn of the century arts and crafts houses from the turn of the 20th century.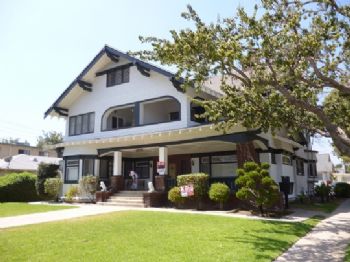 His would have been an attic room, but no AC. The other tenants were all older. The next door to him would have been older than me. "If I wanted to live at home I wouldn't have come out here." I totally loved it and I would love to live there.

Then we looked in the City. Too slummy. "What about this place in Van Nuys? It's near the DMV where we were yesterday?" Ugh. Pass.

Today we went to Long Beach ... good rent, nice remodelled house, clean neighborhood, gangbanger on the corner.

Then San Pedro ... "Dad, let's get outta here it's scary."

North to Santa Clarita. Beautiful Canyon Country and "only" 45 minutes from downtown on a Saturday. Pass.

Last one on our list. If this one didn't hit, we crapped out for today and would have to get back to work tomorrow. Culver City, just five miles from our hotel. Rent is a little high. Two college girls wanting to sublet a spare room. Nice girls. Mike says they are gay, but who cares? Even so, not really his type. The place is right on the RedLine and amazingly only 2.5 miles from my daughter-in-law's sister! We traveled over 150 miles to find a place just about five miles from our base! It's not perfect. We covered one of the biggest cities in the world, not just in population, but in area NSW&E and we landed almost next door to family (kinda). It's a little expensive, but we did promise him we would subsidize him for a limited amount of time.

What a big monkey off my back. I told Mike that now his job is to find a job. Or two. Or three. Tomorrow, we play.I want to take his convertible for a drive out Route 66 into the dessert. Then back on I-10.


Saturday, August 25, 2012
California, well, Los Angeles anyway, has been a bit of an eye opener for me. I have heard stories about the place. And some I never believed. Others I never made connections.

They drive everywhere. It's true! I mentioned that I might pop on over to the AMC cinema that I can see from my hotel room. It's a little over a mile away. The person I was talking to, a local, was surprised to the point of disbelief that I would even consider walking that far. The city is so spread out as to be bewildering to me. I am used to the never-ending city, but nothing like Los Angeles. And they are all connected by the freeways. Which are all at a standstill. So we set the Garmin to avoid freeways. You catch a lot more stop signs and it may be no faster, but we are moving.

The laws against cell phone usage here are positively draconian: $159 for the first offense, $281 (?) for the second, loss of license for third. Wow! But other traffic offenses go mostly ignored: tailgating, gap-closing (when someone signals a lane change), crosswalk violations, red light violations (light drops red and three more cars go through ... every single time!), horn blowing as SOON as the light turns green ... even as you are waiting for the red light late turners to clear the intersection.

Smoking is banned everywhere yet everyone seems to smoke. Like chimneys.

We hear how progressive and environmentally conscious Californians are but everyone seems to have a bottle of water in their mitt.

It will all be quite an adjustment for Mike. But he asked for it.
First Page
1
2
3
4
5
6
7
8
9
10
11
12
13
14
15
16
17
18
19
20
21
22
23
24
25
26
27
28
29
30
31
32
33
34
35
36
37
38
39
40
41
42
43
44
45
46
47
48
49
50
51
52
53
54
55
56
57
58
59
60
61
62
63
64
65
66
67
68
69
70
71
72
73
74
75
76
77
78
79
80
81
82
83
84
85
86
87
88
89
90
91 92 93 94 95 96 97 98 99 100 101 102 103 104 105 106 107 108 109 110 111 112 113 114 115 116 117 118 119 120 121 122 123 124 125 126 127 128 129 130 131 132 133 134 135 136 137 138 139 140 141 142 143 144 145 146 147 148 149 150 151 152 153 154 155 156 157 158 159 160 161 162 163 164 165 166 167 168 169 170 171 172 173 174 175 Last Page

Get An Email Alert Each Time TIMOTHYNOHE Posts