| | |
| --- | --- |
| | TIMOTHYNOHE's Recent Blog Entries |


Friday, August 24, 2012
I was up early today and I pulled on my running togs and went down to the lobby store. free coffee but ... Three dollars for a banana? I spotted through a window a Ralph's across West Olympic. So I walked across and got a banana for about 70 cents. Ah, that's more like it.

I started running and it was a lot cooler than I expected. Actually, probably just a lot less humid. Thirty minutes down West Olympic right onto Westwood Blvd then right onto Santa Monica Blvd then finish 30 minutes and head back. 6.2 miles all tolled.

I love that Ralph's is across the street. I went out tonight and got fruit, milk, oatmeal, sandwich thins, lean ham and some popcorn. Now I don't have to eat out every meal. I feel so much better about that.

We got Mike's car today. He doesn't have a place to live, but he has wheels. I was able to turn in the Rental for a significant savings.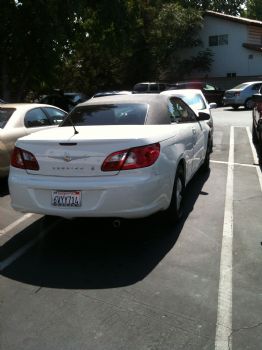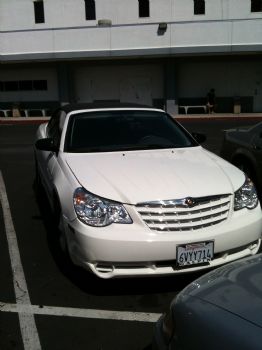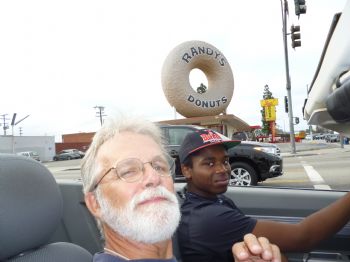 Thursday, August 23, 2012
Mike is doing it. He is heading for Los Angeles to leave. And I am going with him to help get him settled in. That is a five-hour flight. For an active person like me, to be confined to a seat barely wider than my currently athletic physique is agony. Ok, agony may be too strong. It is difficult. Throw Restless Leg Syndrome (RLS) into the mix and maddening comes pretty close.

I write this from about 38000 feet somewhere west of the Mississippi. I will be posting it later, but I thought I might try to describe something I just discovered.

I had already woken the stranger in the aisle seat once to go for a walk at about the two hour mark. He is such a sound sleeper, I feel bad about waking him again only 90 minutes later. But my hamstrings are seizing up. Add to that all the medical evidence about embolism forming on long flight, I just had to move. Somehow I wanted to do it with out waking this nice man. I found that I could stand, albeit in a slightly bent over posture.

Starting from a seated position, I stretched my arms over my head as far as I could reach. Then I alternated pulling my elbows up in a fashion that gave my triceps a good stretch. I did the same from left to right and it stretched my shoulders.

Then I stood up and rested one foot and shin in the seat and stretched the other leg several times. I followed that with one legged calf lifts and torso twists. Switch sides and repeat.

I slowly turn around and arched my back while leaning on the seat back. And part of the back stretch was to stretch my legs with calf lifts.

I am not suggesting that it was a makeshift yoga studio, but being on the short side, I was able to find enough space in an airplane seat to get a good 15 minutes of mini-yoga. I am so refreshed that as I look out at the desert below me an I feel the plane drop in altitude, I am pretty sure that this last hour will be quite tolerable.


Tuesday, August 21, 2012

As time goes by our short term memory slips up on us. Anyone listening to this song by a local band named Fulcrum Bridge called A Little Mixed Up with lyrics adapted from a LeBart Beck poem www.bartbeck.com/page201.html is probably nodding their head. Anyone over 50 is nodding their head vigorously.

But I read this good article The Greatist that talks about How To Remember Everything greatist.com/happiness/remember-ever
ything/ One item on the list tells me that getting in shape by exercising actually helps with memory by enlarging the hippocampus:

"Move it. As if there arenít enough reasons to put on those running shoes, hereís another one: Exercise can improve memory and learning ó even if itís just 30 minutes of daily walking. Scientists think exercise boosts the size of the hippocampus, the part of the brain that processes new information and plays a role in long-term memory storage."

Wow! So lace 'em up. Walk it!

And, ladies, you may continue with your crunches and other core workouts. news.discovery.com/human/women-exerc
ise-orgasm-120319.html


Monday, August 20, 2012
... especially the core exercises.




Coregasms.

Yes, according to this Discovery News article dated 19 April 2012,

No Sex Required: Women Have Orgasms at the Gym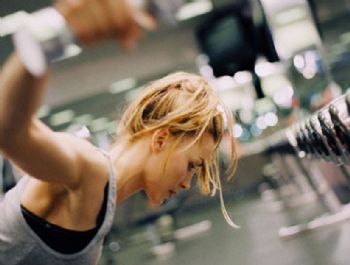 news.discovery.com/human/women-exerc
ise-orgasm-120319.html

I can wait while you read the article ...

... You're back? OK.

According to some studies, women do not need direct sexual stimulation to have an orgasm or sexual pleasure. Exercise, in particular core exercises, like crunches, are enough.

Alfred Kinsey and his colleagues first reported the phenomenon in 1953, saying that about 5 percent of women they had interviewed mentioned orgasm linked to physical exercise. However, they couldn't know the actual prevalence because most of these women volunteered the information without being directly asked.

Debby Herbnick and associates used online surveys of nearly 400 women and found that 40% of them reported exercise-induced sexual pleasure or orgasm on more than 11 occasions. They weren't entertaining a sexual fantasy or thinking about someone they were attracted to. According to the survey these women felt a level of embarrassment when exercising in a public place ... ah ha! That explains all women gyms like Curves to me. I often wondered about that.

As if there weren't enough health benefits to make you want to get to the gym, here is one more.

You ladies are so lucky.




I am not trolling for your experiences on the subject. Just reporting. But you know me, I love a good story.




One parting comment from the article:

"We had at least one woman in the study who was a virgin, and she really loved that she could have these experiences at the gym," Herbenick said.

Well, alrighty then.


Monday, August 20, 2012
What I did not find in Mike's laundry was drugs or drug paraphenalia. So I count my blessings.

Mike is moving to California on Wednesday. As the really really nice Dad that I am, I went to his room, gathered all his clothes from the undifferentiated piles in his room and under his bed and in his closet and in the basket in the bathroom and in the cellar and ... you get the picture ... and I did his laundry. Washed. dried, fluffed, and folded.

In it I found all my plain white Ts, all my missing running socks ($5 a pair), all my undershirts (beaters ... I hate that term), and six of my race shirts.

The Tee Shirts and Undershirts had been so badly cared for that they are grey. I don't want them back.

The socks had been worn without shoes outside and were black or wore out on the soles. $5 a pair and he treats them like trash. I don't want them back.

I took back the race shirts because he didn't earn them. MINE!

Why did he have so many of my clothes? Because he never does his laundry all at once and when he runs out of something to wear and thinks he doesn't have time to wash anything, he hits Dad's dresser.

The distressing thing was that I found he had taken two pair of my compression wear, basically tight longjohns, $30 a pair from UnderArmour, and CUT THE LEGS OFF. He was "out of underwear" (he only has 17 pair of boxers) and since I don't wear boxesr, he made some boxer briefs out of my $30 a pair compression wear!!!

Boxer Briefs at Walmart -- $12 for two pair.

Boxer Briefs out of Dad's dresser -- $60 and a pair of scissors for two pair.

I will miss him when he leaves.

And yet ...

I won't have to share my underwear with him anymore.
First Page
1
2
3
4
5
6
7
8
9
10
11
12
13
14
15
16
17
18
19
20
21
22
23
24
25
26
27
28
29
30
31
32
33
34
35
36
37
38
39
40
41
42
43
44
45
46
47
48
49
50
51
52
53
54
55
56
57
58
59
60
61
62
63
64
65
66
67
68
69
70
71
72
73
74
75
76
77
78
79
80
81
82
83
84
85
86
87
88
89
90
91
92 93 94 95 96 97 98 99 100 101 102 103 104 105 106 107 108 109 110 111 112 113 114 115 116 117 118 119 120 121 122 123 124 125 126 127 128 129 130 131 132 133 134 135 136 137 138 139 140 141 142 143 144 145 146 147 148 149 150 151 152 153 154 155 156 157 158 159 160 161 162 163 164 165 166 167 168 169 170 171 172 173 174 175 Last Page

Get An Email Alert Each Time TIMOTHYNOHE Posts