| | |
| --- | --- |
| | TIMOTHYNOHE's Recent Blog Entries |


Sunday, August 19, 2012
A few weeks ago, I posted a blog entry about Medicine Ball exercises.
www.sparkpeople.com/mypage_public_jo
urnal_individual.asp?blog_id=4940776

Today I found another one at The Greatist. This is a really good site giving entries on fitness, health, and happiness. greatist.com

Here is the link to 25 Must Try Medicine Ball Exercises. I really like my medicine ball.

greatist.com/fitness/workout-medicin
e-ball-exercises/

Full Body
1. Rock and Roll Up
2. Lunge With Twist
3. Lunge With Overhead Press
4. Squat Press and Throw
5. Reverse Swing

Legs & Glutes
6. Reaching Romanian Deadlift
7. Step Jump
8. Circle Squat
9. Single-Leg Squat
10. Single-Leg Butt Lift
Chest and Back
11. Medicine Ball Push-Up
12. Weighted Superman
13. Lying Chest Toss
14. Rolling Push-Up
15. Wall Pass

Shoulders and Arms
16. Ball Fly
17. Shoulder Press
18. Figure 8
19. Triceps Extension
20. Bicep Curl

Core
21. V-UpRepeat for 8-10 more.
22. Overhead Slam
23. Straight-Leg Sit-Ups
24. Hay Bailer
25. Toe Touch


Friday, August 17, 2012

I really like TV commercials. After all, once you understand that the commercial is the REAL content and the programming is just to keep your butt in the chair between commercial, you can begin to enjoy them.

Recently I posted a Nike commercial about an obese 12 year old boy in London, Ohio out running, trying to get into shape.

youtu.be/2JnYcuRW_qo

This commercial is a real feel good bit. His sweetie is in some bicycle ride, a race? And she is struggling. He is there for her. He uses his Subaru to run in front of her and meet her with encouragement.


Thursday, August 16, 2012
You know I like those posters from RWDaily.com. This is number 33. They say it is the last one ... on RWDaily because RWDaily is changing it's name soon.

Anyway. Anyone who runs, walks, cycles, ... shoot ... even drive, know this clown. I have met them with lights on their roof and a shield painted on the door. Dumbasses.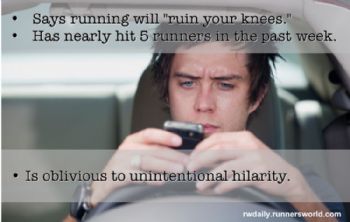 RE: the end of yesterday's post, Rock 'n' Roll told us that they would be announcing their next international tour stop today. It was going to be someplace tropical an someplace nice. Tropical? Rio!!

No, it's Nice France. Hold on. I am pretty sure Nice is not between 23.5ºN and 23.5ºS. Someone failed sixth grade geography. Nice, France shares latitude with Idaho, Montana, Michigan, Maine, Nova. Scotia. ... Inner Mongolia!!!!!

Inner Fracking Mongolia!!!


Wednesday, August 15, 2012
... Dublin!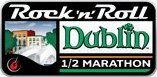 Rock 'n' Roll opened registration today for their Dublin Half on 5 August 2013. I happened to open my facebook 2 minutes after the announcement. I immediately registered. I wanted the €36 early registration. SCORE!

And as long as I run at least one US Tour Stop I will get this cool medal:





This is going to be fun.

Tomorrow they are announcing their newest International race. Some place tropical, they say. Hmm. I am betting it's Rio.



Tuesday, August 14, 2012
Someone asked me how often I change my shoes. So I got to thinking about my shoes, all my shoes.

I can easily recall a time when I owned three pair of shoes: a pair of black oxfords for dress, a pair of sneakers for almost everything else, and flip flops were for the beach and doubling as my slippers.

Now. Sheesh.

In my room, my office, my refuge, yea verily my cave, I have an old bookcase upon which rest my shoes.

I have three pairs of Brooks Adrenaline on my shelf. I rotate through those for training. I retire a pair to walker status when one pair reach 300 miles. The current walkers become mowers. The current mowers go in the recycle bin at Fleet Feet when I go in to get a new pair of trainers.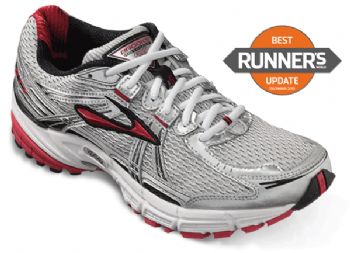 I have my Brooks Cascadia for trail running. They don't get a lot of use so I will wear them as walkers when I want a sneaker that looks a little nicer.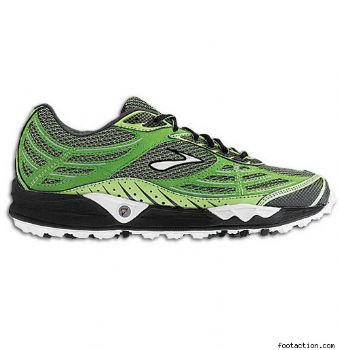 I have my race shoes. Brooks Pure Connect. They do not come in the wide sizes that the Adrenaline and Cascadia do, but I like them because they hug my feet. Last Saturday, not so much though. It was hot and I think my feet may have swelled a bit. I had to stop once to loosen the laces and once to check to see if my sock had a fold in it; it did not, I think swelling may have cut off some blood flow.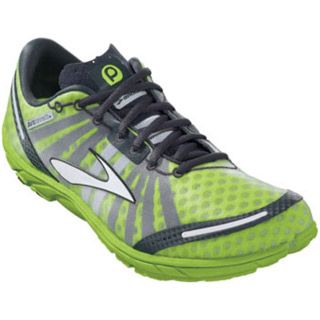 I have my bicycle shoes. Yep the fancy ones with the clip on them. Sadly, I have not gotten up on my bike since March when I got the concussion. So those are gettin' a little dusty.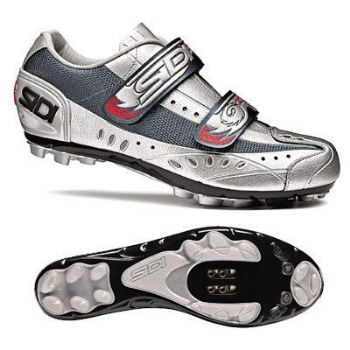 I also have a pair of Vibram Five-Finger. I keep giving them a chance, but they are so totally different from what I am used too, I may never get used to those.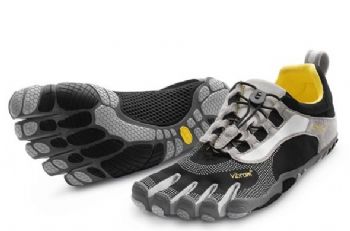 Also on my shelf are a pair of boat shoes,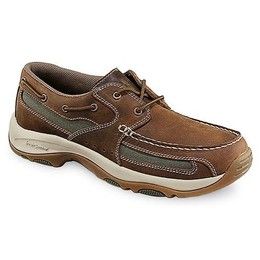 black oxfords,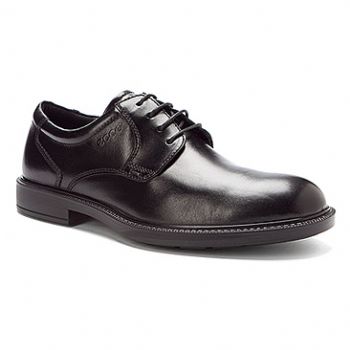 brown loafers,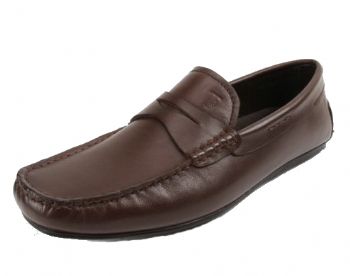 two pair of sandals,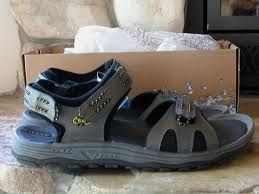 and some flip flops (for the pool, so I guess they are technically sports shoes).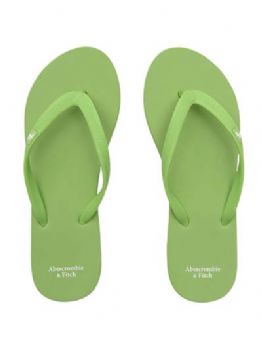 And next to it are my cowboy boots,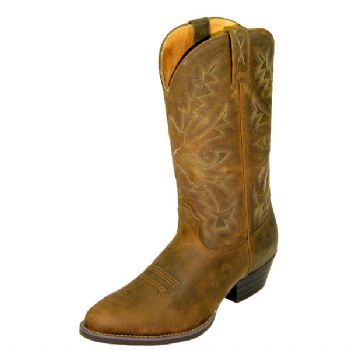 work boots, which I bought in a hardware store in of all placed Ireland for 30 euros because they were much like hiking boots which I needed for my climb of Croagh Patrick,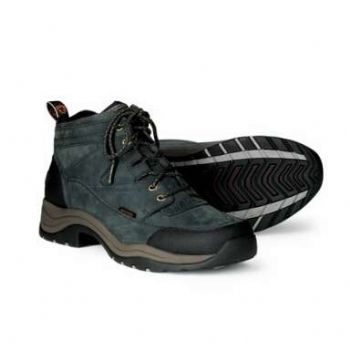 and actual hiking boots (also sports shoes I suppose.).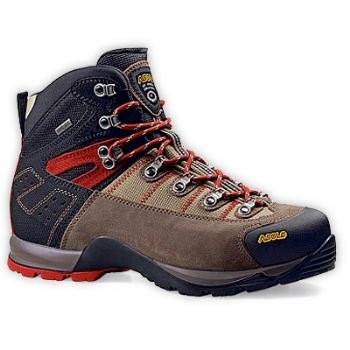 She(WMBO) came in to my refuge (the only room in the house that is mine, mine, mine, all mine), my running room, my cave, and looked at my book case. "Got enough shoes?" All I did was get up from my desk, walk into our room, open her closet and point. Dozens of pairs of shoes. "Yes, but I am a woman. It's allowed."

And only a few years ago, I only had a pair of dress shoes, a pair of sneakers, and a pair of flip flops.
First Page
1
2
3
4
5
6
7
8
9
10
11
12
13
14
15
16
17
18
19
20
21
22
23
24
25
26
27
28
29
30
31
32
33
34
35
36
37
38
39
40
41
42
43
44
45
46
47
48
49
50
51
52
53
54
55
56
57
58
59
60
61
62
63
64
65
66
67
68
69
70
71
72
73
74
75
76
77
78
79
80
81
82
83
84
85
86
87
88
89
90
91
92
93 94 95 96 97 98 99 100 101 102 103 104 105 106 107 108 109 110 111 112 113 114 115 116 117 118 119 120 121 122 123 124 125 126 127 128 129 130 131 132 133 134 135 136 137 138 139 140 141 142 143 144 145 146 147 148 149 150 151 152 153 154 155 156 157 158 159 160 161 162 163 164 165 166 167 168 169 170 171 172 173 174 175 Last Page

Get An Email Alert Each Time TIMOTHYNOHE Posts