| | |
| --- | --- |
| | TIMOTHYNOHE's Recent Blog Entries |


Thursday, September 22, 2011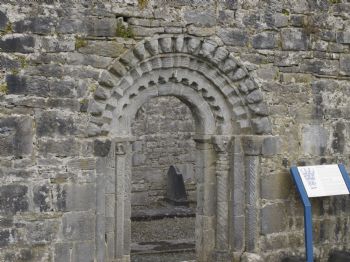 Step by step the longest march can be won, can be won
Many stones can form an arch, singly none, singly none
And by union what we will can be accomplished still
Drops of water turn a mill, singly none, singly none.

From Ruthie Gorton, from the preamble to the constitution
of the United Mineworkers of America

I am not a big guy for Big Labor and I think that United Mineworkers qualifies.

"That's all I have to say about that." as Forrest Gump said.

So why would I post this or even be aware of it?

Musically, I am something of a folky. I play Hammered Dulcimer. That being so, of course, you seek out artists who also play and one such artist is John McCutcheon. He's a follower of Pete Seeger and family who are Big Union supporters and environmentalists and civil rights and generally, seemingly whatever is considered a left wing political stripe. So McCutcheon naturally plays a lot of that kind of stuff, including union songs and anti war songs, but also family songs, and children's songs. I like his entire body of work even when I may disagree politically with some of it.

Step by Step is one of those union songs and in spite of my cool feelings toward Big Labor, I found this song very compelling. No great task is accomplished by attacking it as a whole. I cannot bring down a great tree; I have to chop it a little at a time. David did not spring fully formed from a block of marble; Michaelangelo had to find it a chip at a time.

Video Here:
youtu.be/089gSM2XmR4

I lost my weight one pound at a time. I will run my marathon one mile, one quarter-mile, one step! at a time.

Step by step the longest march can be won.


Wednesday, September 21, 2011
When you have no profound words to write, post some pictures. Why not?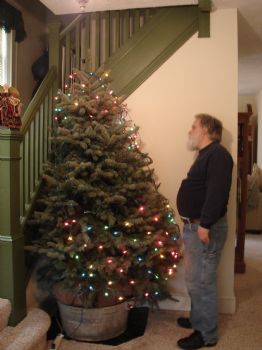 Christmas 2007
I started Weight Watchers on 19 April 2008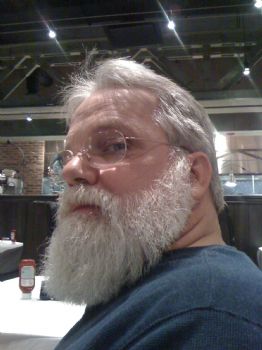 March 2008
Look at that neck!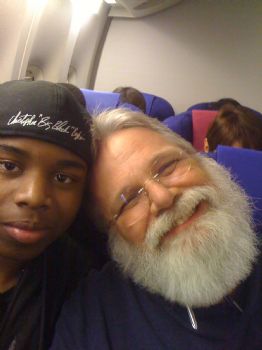 Mike and me on the plane to London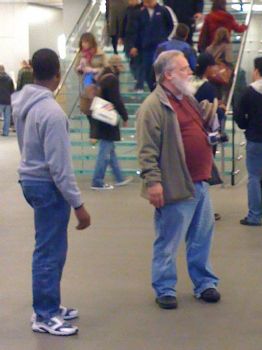 At the Apple Store in London. That would be Patrick in the forground.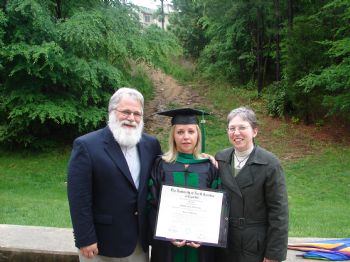 May 2008
I had jsut started WW. That is Dr Dani in the middle and She(WMBO) to the right.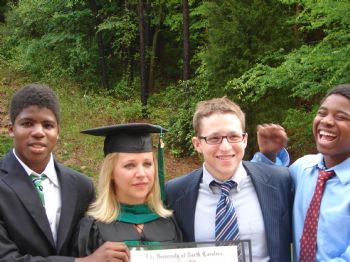 May 2008
Patrick, Dr Dani, David, Mike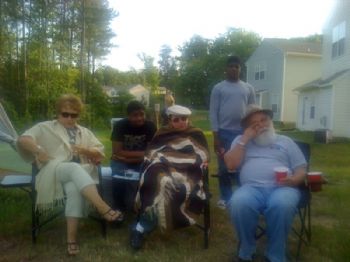 May 2008
Sister-in-law, Mike, She(WMBO), Patrick, and Jaba the Hutt (ME).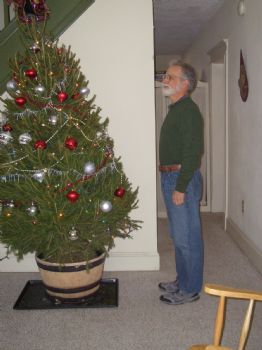 Christmas 2008
Scroll back up and compare. 60 pounds down.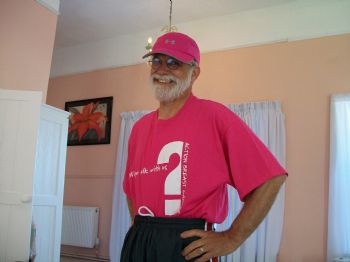 June 2010
For the Killaloe Pink Ribbon 10k in Ireland.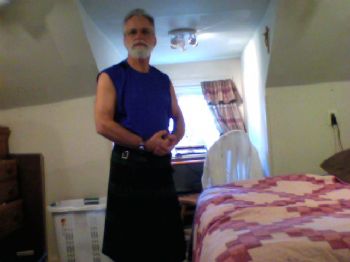 November 2010
For the Kilt competition at the Irish festival.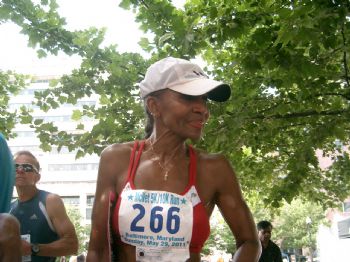 May 2011
This woman, Ernestine Shepherd, is an ispiration to me. Someone pointed her out to me after a race and asked me what I thought was her age. Figuring the question wouldn't be asked unless she was older than she looked. So I said "65?" Nope. 75. She runs races and is a body builder at 75. She couldn't be nicer. Her site: ernestineshepherd.net/?p=4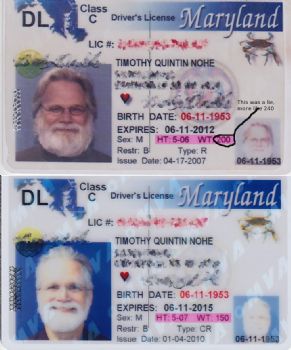 The top license got some doubtful looks from both merchants and a TSA agent. So I got a new one as soon as the trip was over.

Maybe I'll post some more pix another time.


Tuesday, September 20, 2011
As far back as I can remember ....

Sounds like I belong in Goodfellas.

As far back as I can remember breakfast has been my favorite meal. What a fabulous way to start the day. I can't remember a time when I preferred to skip breakfast. My kids hate breakfast. She(WMBO) often breezes through without a decent breakfast.

Me? If I have to get up a little early to get breakfast, then by George, I will do that.

As a kid it was cereal and milk before school. And shovels full of sugar. We never had sweetened cereals, but did we ever make up for it. There would be a milk and sugar syrup in the bottom of the bowl and I did NOT let that go to waste.

Sunday Dad would cook breakfast. Ocassionally that meant he would go to the bakery and get donuts, but usually he would make bacon and eggs. I really must set the stage for this scene. There were 13 of us, plus Mom and Dad. In the days when I was groing up you were expected to abstain from food for three hours before Mass (it's now one hour and if you can't do that you probably have some medical condition). So we all got up and were herded about until we were all dressed. And not jeans and t-shirts. Pants, leather shoes, tie, and jacket. The girls wroe dresses and leather shoes. We were put into two, maybe three cars, driven to church where we took up two pews. Then Mom and Dad would socialized for probably 30 minutes after Mass. And we were hungry!!! And CRANKY!!!

Dad would fry up about two pounds of bacon and we were only allowed two pieces each. He would scramble up a couple of dozen eggs. Somtimes he would throw in some peppers and onions and make a Western scramble. I recall a few times he poured the eggs out onto a griddle, spread fruit on the setting eggs and rolled it up. We each got a couple of slices of that!

Sunday breakfast was the best!

Once I got into the Air Force, I never skipped breakfast. When I was working second shift, breakfast came before bed at midnight at the In-Flight Kitchen. That was where they served the flight crews and they had breakfast 24/7 and the best danged omelets in the whole danged Air Force (see No Time For Sargeants).

Once I ran my own kitchen my breakfasts became often quick meals and I was thrilled when McDonalds and Burger King started serving breakfast. On of my favorites from my own kitchen was A tall glass of milk, tall glass of OJ, two slices of toasted slathered with peanut butter and strawberr preserves. No It was not good for me, but Oh my it was good.

Now my breakfasts are more restrained and more varied. Egg whites in a variety of ways. Different meats or meat substitutes: an ounce of last night's leftover steak, some salmon, turkey, ham, Canadian bacon, turkey bacon. Pork bacon is here, but the days of me frying up six slices and saving the grease for later are over for me. I don't even eat pork bacon any more. There's Oatmeal. There's different rice dishes, barley, couscous made with milk. And one you probably have never tried -- popcorn and milk. Delicious.

And always I have fruit ... not fruit juice, but whole fruit.

One thing though. When I was in Ireland, I had a full Irish Breakfast twice in 10 days. Most other days I had porridge (steel-cut oatmeal) or a "half-Irish" breakfast.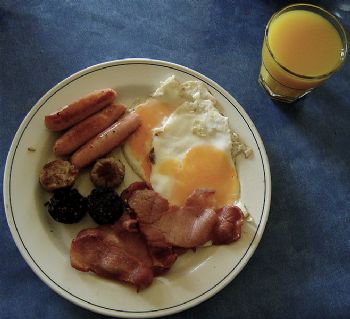 I have so much fun with breakfast.

It's just too good to skip.


Monday, September 19, 2011
My sister, the one I always considered the most organized, posted this on Facebook.

Let me tell you how organized she is. In January, she buys birthday and anniversary cards for all the Sibs (there are 12 of us living), all the Grands and Great Grands, all our cousins. She puts them into tickler file and sends them out on time.

And she posted this: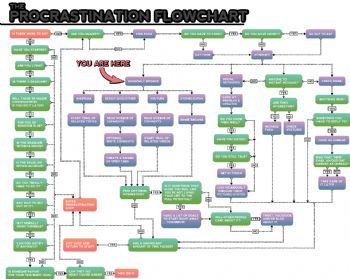 You probably cannot see it so try this link:

www.tinyurl.com/procrastinationloop

I especially like the step:

Are You Hungry? Yes: Find Food. No: Find Food.

Actually for people like me and my youngest son, procrastination is a real, true, lifelong issue.


Sunday, September 18, 2011
Yesterday I posted this on my Facebook:

"I ran the JimmyK 5k today in 24:40. But you know what? That is so far below my regular time, I had to wonder. So I used google map to measure the course. Only 2.88 miles. If it HAD been a 5k it would have been 26:33. Which would be more like my kind of time on a fast race."

My cousin Kathy, always one to keep me honest posted:

"Can you say obsessive? Seriously, take the time they give you!"

OK, look, a wrong time on a short run spoils my PR when I run a good race.

Then my daughter, Dr Dani comments:

"Daddy, can I just tell you.... Im so proud of you! I love you and miss you and moms all the time :-)"

OK. That's it. I am getting all verklempt.

Give me a moment.

You can talk amongst yourselves ....
.
.
.
.
.
.
OK! I'm better now.

Comments like that make everything I do worth it!
First Page
1
2
3
4
5
6
7
8
9
10
11
12
13
14
15
16
17
18
19
20
21
22
23
24
25
26
27
28
29
30
31
32
33
34
35
36
37
38
39
40
41
42
43
44
45
46
47
48
49
50
51
52
53
54
55
56
57
58
59
60
61
62
63
64
65
66
67
68
69
70
71
72
73
74
75
76
77
78
79
80
81
82
83
84
85
86
87
88
89
90
91
92
93
94
95
96
97
98
99
100
101
102
103
104
105
106
107
108
109
110
111
112
113
114
115
116
117
118
119
120
121
122
123
124
125
126
127
128
129
130
131
132
133
134
135
136
137
138
139
140
141
142
143
144
145
146
147
148
149
150
151
152
153
154
155
156
157
158
159
160
161
162
163
164
165
166
167
168 169 170 171 172 173 174 175 Last Page

Get An Email Alert Each Time TIMOTHYNOHE Posts