Sunday, July 08, 2012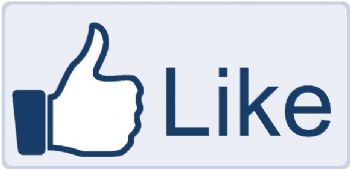 I think Facebook is an enormous timesuck! I should know. I am a procasti. In fact I am thinking of running for the president of the ProcrastiNation.

But GE, yes that would be General Electric, has launched a Facebook App called Healthy Share.

"Olympians inspire us. And we inspire each other. Whether it's doing push-ups like Kevin Durant or going for a swim like Summer Sanders, join a GE Olympic Games challenge below and let's get healthier together."

Some of those challenges include:
Get Moving Challenge -- "Whether it's a walk around the block, a jog through the park, or taking the stairs, all these small steps add up."
Eat Healthier Challenge -- "Whether it's more protein or less fat, fewer calories or some extra veggies, try changing just one thing that you eat or drink, and soon you'll be on a healthier routine that you can keep for the rest of your life."
Alex Morgan's GE Olympic Games Challenge --"Alex Morgan's Olympic Games routine includes yoga, lunges, sit-ups, and some time with a soccer ball. Even if it's just dribbling, an Olympian has to start somewhere."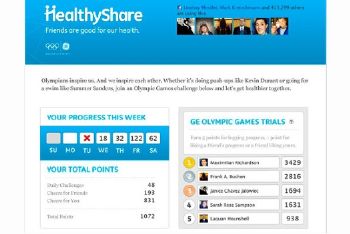 I don't join all the stupid apps that people invite me join. I never even LOOKED at Farmville. But this one seems like a worthy challenge.

Although the app has an Olympic-heavy focus, GE is planning to evolve HealthyShare past the Olympics. With HealthyShare, exercise gets both social and gamified. Extra layers of motivation to get fit are added by the public nature of the app–don't get 'shamed' by not completing a workout, and tap into your competitive spirit by besting all of your friends in challenges… and have the opportunity to brag with friends that you've completed an 'Olympic' level workout!

I read this article: www.psfk.com/2012/07/ge-facebook-soc
ial-exercise.html then I went to the Facebook search box and entered Healthy Share. and boom! there it was.


Saturday, July 07, 2012

Ahhh! That felt good.

I ran yesterday and it dragged me out. It was ove 90 before I was done at 9:30 AM. It has been 10 days of weather like this. Hot humid hard to breathe. Several days have been over 100 ... today 103, last Monday 105.

I was in the house after lunch today and I did not want to sit and watch TV. But going outside was just nasty. I was cranky. I haven't felt like this since, since, ...

... since the double down blizzards in February 2010! And there were two other full scale blizzards that winter for 79 inches of snow in Baltimore. You folks in Buffalo might be used to that in a weekend, but not us.

The feeling I was feeling is called Cabin Fever. That's usually reserved for January or February. But July?

I had to get out. Going for a run was out of the question at 103F. So I went to the mall.Going to the mall is like indulging in adult beverages for me ... not something I generally do. I put my iPod on the Christmas playlists.

I didn't buy a thing, but I walked for three hours in a climate controlled cocoon and I came home somewhat refreshed.

For those enjoying this weather (NOT!):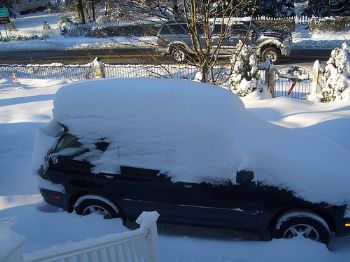 The Lexus that belongs to She(WMBO) on 20 December 2009.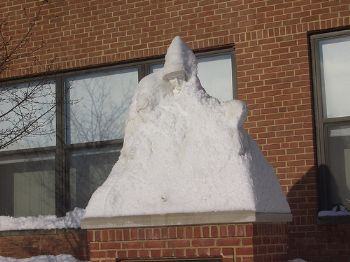 The statue of St Elizabeth Ann Seton in front of our school at St Augustine Church in Elkridge, MD. Mother Conehead.

First Page
1
2
3
4
5
6
7
8
9
10
11
12
13
14
15
16
17
18
19
20
21
22
23
24
25
26
27
28
29
30
31
32
33
34
35
36
37
38
39
40
41
42
43
44
45
46
47
48
49
50
51
52
53
54
55
56
57
58
59
60
61
62
63
64
65
66
67
68
69
70
71
72
73
74
75
76
77
78
79
80
81
82
83
84
85
86
87
88
89
90
91
92
93
94
95
96
97
98
99
100
101 102 103 104 105 106 107 108 109 110 111 112 113 114 115 116 117 118 119 120 121 122 123 124 125 126 127 128 129 130 131 132 133 134 135 136 137 138 139 140 141 142 143 144 145 146 147 148 149 150 151 152 153 154 155 156 157 158 159 160 161 162 163 164 165 166 167 168 169 170 171 172 173 174 175 Last Page