| | |
| --- | --- |
| | TIMOTHYNOHE's Recent Blog Entries |


Saturday, June 16, 2012
Back in January or December, Active Schwaggle posted an offer: one entry to the Hebron Trail 10k in Ellicott City, MD for just$15.

On Father's Day.

At the very civilized start time of 9:00 AM.

Such a deal! I signed up immediately.

I have actually been looking for this one all year. I don't know why. I just have. I have done trail 5ks and a trail half. So this is new, but not so new for me. My only hope is that the weather forecast is correct and it will be a pleasant day tomorrow with highs only in the upper 70s.

Then after, oldest son Dave insists we should do something together. Doing nothing is high on my list, but he wants to go trail hiking in the park. Like I won't have trailed enough already.

Maybe I can get him to drive me downtown Baltimore for the Sailabration so I can see all the tall ships.
www.starspangled200.com/ .
There is even an Air Show with the Blue Angels with aircraft on display at Martin State Airport in Middle River. I used to do my Air National Guard meetings there.
starspangled200.com/air-show#.T90kB4
5yTh8


Friday, June 15, 2012
I was looking around for a recipe for a perfect iced coffee. I found one that simple was just too involved. tastykitchen.com/recipes/drinks/perf
ect-iced-coffee/ You are asked to soak ground coffee for eight hours then filter is to get the coffee into a pitcher.

Sheesh!

I have a Keurig. It has an iced coffee button but it always seems too weak. It makes a very strong small cup, but it melts all my ice. I think I have finally discovered that my only option is to plan on having iced-coffee, make the cup in the morning, stick it in the refrigerator and have it in the afternoon.

Maybe I should just find my way over to the Six Mile Coffee House (Starbucks is too far to walk and I am not spending gasoline to get a cup of coffee).

That site did make a suggestion I like. Use sweetened condensed milk. Mmmm, that is very good. High in calories, but good. I wonder how good this recipe is: Sugar Free Fat Free Evaporated Milk recipes.sparkpeople.com/recipe-detai
l.asp?recipe=862805


Thursday, June 14, 2012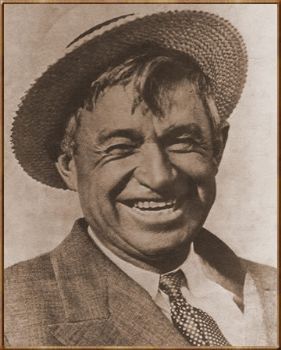 I have written a number of times about how great a smile is. It is such a cheap bit of therapy. It improves our mood and lowers our blood pressure. It can disarm our "enemies" and make new friends. So this morning when I saw this Blessed (Mother) Teresa quote: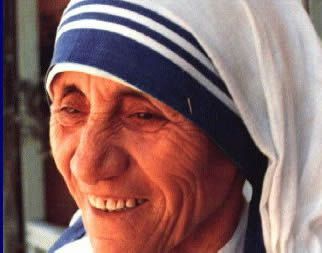 Peace begins with a smile. - Blessed Teresa of Calcutta

I first went to search out more by her. Very quickly I found this one:



We shall never know all the good that a simple smile can do. - Blessed Teresa of Calcutta

So the theme for me today wasn't Blessed Teresa. It had become the smile.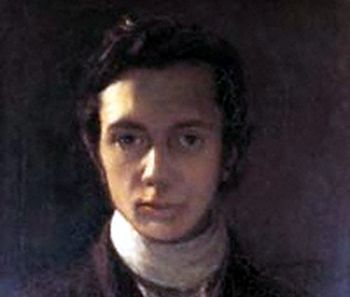 (I guess people didn't smile much in the early 19th Century.)


A gentle word, a kind look, a good-natured smile can work wonders and accomplish miracles. - William Hazlitt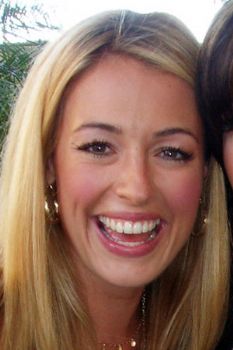 As long as you smile, have sparkly eyes and stick your shoulders back, nobody's going to notice your bum or your waist or your feet, for that matter. - Cat Deeley

OK. Well there is a prescription I think we can all follow. Thank you, Cat. And I have seen a picture of your bum and you really do not have to hide it with a smile. Even one as lovely as yours.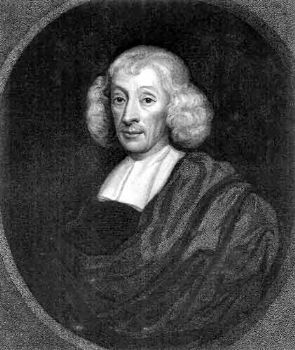 (This one from the 17th Century is almost smiling. )


Beauty is power; a smile is its sword. - John Ray

I finally hit on this last one from Dr Seuss, which will cause me to search more from him another day. Maybe tomorrow. He has always been one of my favorites.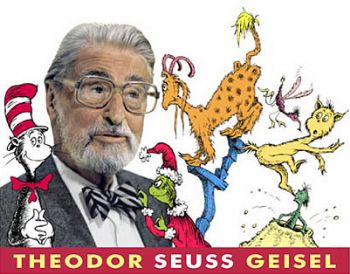 Don't cry because it's over. Smile because it happened. - Dr. Seuss



Thursday, June 14, 2012
... Ok. It IS a silly sounding word. But it is also an abbreviation of another word. Rather a contraction of two words.

Web Log. Originally a weblog was a list of stuff I read today.

Today, my blog is a weblog.

Today, I read some interesting stuff. I started by reading in the Greatist about how to turn your everyday activities from drudgery to workouts. Shake a little booty while you are doing the laundry. Turn Housework Into a Workout greatist.com/tips/turn-housework-int
o-a-workout-032312/

That article had a link to "Calories burned in 30 minutes for people of three different weights" from Harvard Health Publications. www.health.harvard.edu/newsweek/Calo
ries-burned-in-30-minutes-of-leisure-a
nd-routine-activities.htm It is a very useful list of activities and calories burned in 30 minutes by a 125 pounds, 155 pound and 185 pound person. The Mayo Clinic has a link to one called Exercise for weight loss: Calories burned in 1 hour. It's shorter list, but for people 160, 200, and 240, www.mayoclinic.com/health/exe
rcise/SM00109

We all know the trick of Taking the Stairs to Lose Weight. (Duke University) today.duke.edu/2011/10/takethestairs

The Greatist article linked me to this one from the New York Times: Sitting Is Lethal. www.nytimes.com/2011/04/17/magazine/
mag-17sitting-t.html?_r=3 In it it is suggested that sitting is one of the worst things we can do to our health.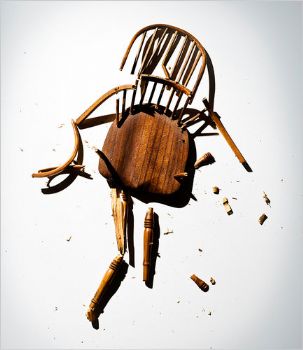 "The posture of sitting itself probably isn't worse than any other type of daytime physical inactivity, like lying on the couch watching 'Wheel of Fortune.' But for most of us, when we're awake and not moving, we're sitting. This is your body on chairs: Electrical activity in the muscles drops — 'the muscles go as silent as those of a dead horse,' Hamilton says — leading to a cascade of harmful metabolic effects. Your calorie-burning rate immediately plunges to about one per minute, a third of what it would be if you got up and walked. Insulin effectiveness drops within a single day, and the risk of developing Type 2 diabetes rises. So does the risk of being obese. The enzymes responsible for breaking down lipids and triglycerides — for 'vacuuming up fat out of the bloodstream,' as Hamilton puts it — plunge, which in turn causes the levels of good (HDL) cholesterol to fall."

Wow! Get up off your butt and stop stuffing your face.

Finally I was linked to NASA Science News that discussed "Why do Workouts Work?" science.nasa.gov/science-news/scienc
e-at-nasa/2004/10dec_muscles/ This is an interesting subject for NASA because even though astronauts exercise daily, they still have a problem with muscle atrophy. By learning how and why muscles grow from exercise, they hope to find out how to prevent muscle atrophy on long space missions.

All that before breakfast. And I was at my stand-up desk!


Tuesday, June 12, 2012
Last week, June 6, was National Running Day. Coach Nicole posted her blog of 50 Good Reasons to Run www.dailyspark.com/blog.asp?post=50_
good_reasons_to_run . I read the start of the blog, but not the list because I thought I would make my own list.

For my birthday yesterday someone asked me if I had gotten the running bug out of my system yet. Hmm. Like when I was asked how my "mid-life crisis" marathon training was coming along, right? If I am in mid-life, then I better plan to live to be 118. And as mid-life crises go, running is a whole lot cheaper and safer than a 20-something blonde and a red sports car. (Actually mine will be British Racing Green … the car, not the girl.)

I figured the day after my birthday was as good a time as any to post --

Why I Run:

1. I run to de-stress.
2. I run to relax.
3. I run to energize myself.
4. I run to compete.
5. I run to sweat.
6. I run because I ate too much.
7. I run because it feels good.
8. I run because it hurts.
9. I run to get started.
10. I run to get it over with.
11. I run to think about things.
12. I run to think about nothing.
13. I run to clear my head.
14. I run to get my pacing
15. I run to get my rhythm.
16. I run to get there.
17. I run to go nowhere.
18. I run to see town.
19. I run to see the country.
20. I run because it's hard.
21. I run because it's easy.
22. I run to see how fast I can go.
23. I run to see how slow I can go.
24. I run because it disciplines me.
25. I run because I am in a new town.
26. I run to challenge the next hill.
27. I run to feel the flat stretches.
28. I run to listen to my music in my head.
29. I run to enjoy the silence.
30. I run to hear the street noises.
31. I run because it makes me feel superior.
32. I run because I can be faster than someone else.
33. I run because there is always someone faster than me.
34. I run because it humbles me.
35. I run for the exercise.
36. I run to lose weight.
37. I run to maintain weight.
38. I run to be alone.
39. I run to be with friends.
40. I run to meet new people.
41. I run because it's almost time for new shoes.
42. I run to break in my new shoes.
43. I run to try out different shoes.
44. I run to see the sun rise.
45. I run to see things I don't normally see.
46. I run for my heart.
47. I run for my breath.
48. I run for my head.
49. I run because I did not do sports in my youth.
50. I run because I am an athlete in my senior years.

I run because I can!

First Page
1
2
3
4
5
6
7
8
9
10
11
12
13
14
15
16
17
18
19
20
21
22
23
24
25
26
27
28
29
30
31
32
33
34
35
36
37
38
39
40
41
42
43
44
45
46
47
48
49
50
51
52
53
54
55
56
57
58
59
60
61
62
63
64
65
66
67
68
69
70
71
72
73
74
75
76
77
78
79
80
81
82
83
84
85
86
87
88
89
90
91
92
93
94
95
96
97
98
99
100
101
102
103
104
105
106 107 108 109 110 111 112 113 114 115 116 117 118 119 120 121 122 123 124 125 126 127 128 129 130 131 132 133 134 135 136 137 138 139 140 141 142 143 144 145 146 147 148 149 150 151 152 153 154 155 156 157 158 159 160 161 162 163 164 165 166 167 168 169 170 171 172 173 174 175 Last Page

Get An Email Alert Each Time TIMOTHYNOHE Posts