Tuesday, March 27, 2012
Yesterday afternoon, I was enjoying a yummy bag of popcorn. One of those little 100 calorie bags with a little of my own spice concoction sprinkled on. Delish. Then, CRUNCH! I bit down on an unpopped kernel. When I spit it out, along came a piece of my molar. No pain, but my tongue just loved to find it. It must have been three inches across. I was able to see the dentist today and he cast a temporary cap for it. It only took about two-an-a-half hours. The perm comes in two weeks from now.

I have signed up for two trail races this year. There is a half in April and a 10k in June, on Father's Day. The dentist is near the Fleet Feet so on my way home, I did have to let Beltway traffic die down a bit, I stopped in and got a new pair of shoes. Brooks Cascadias. the uppers are very like the Adrenalines I normally wear, but the sole is stiffer and has trail gripping nubs on it. I can't wait to try them out.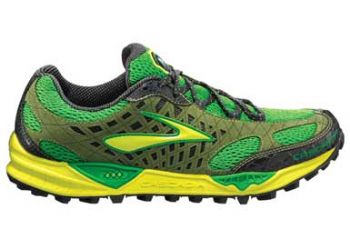 I had to hit the attic and clean it out. She(WMBO) has told me to dispose of anything I wish, except here wedding dress. "Are you expecting to need it again?" She laugh, pinched at her waist and said, "I think that ship sailed when Danielle was born." Dr Dani is 38 1/2 years old. We do hope to have granddaughters someday. But Dr Dani did wear it when she was married.

I was also able to hit the street for a run amid all that other stuff going on. It is amazing what you can squish in when you set your mind to it. Tomorrow I will meet with my trainer. So I am glad to say I am getting my workouts in. Having a trainer has really encouraged me to get it done.

I had been trying to get a PhotoPost up every day. I did it for more than 30 days in a row, but now that I am getting busy on my dormant Honey-do list, I will probably be more occasional on those.





Monday, March 26, 2012
(Leftover from Saturday's race)

Not a big fan of Gatorade, here.

I was on the Half Marathon at MCAS Cherry Point Saturday morning when I made the turn into the last mile. There was a water station ... so late? Well, I never turn down water. The young Marine was holding out two cups. I thought "One for my hat and one to drink."

Except.

One of them was Gatorade.

And of course that one was for my hat. I had to use the water to rinse it off of course.

But at that point I was assured a PR even if I just trotted in. (I ran, I got a 2:06:40. Just a week prior in DC I got a PR of 2:10:52. Not too shabby.)

So I deserved a Gatorade bath, right?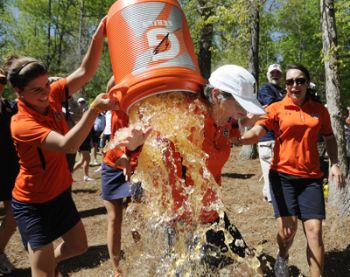 Obviously not me, and a little more than I dumped on me, but what the heck.
First Page
1
2
3
4
5
6
7
8
9
10
11
12
13
14
15
16
17
18
19
20
21
22
23
24
25
26
27
28
29
30
31
32
33
34
35
36
37
38
39
40
41
42
43
44
45
46
47
48
49
50
51
52
53
54
55
56
57
58
59
60
61
62
63
64
65
66
67
68
69
70
71
72
73
74
75
76
77
78
79
80
81
82
83
84
85
86
87
88
89
90
91
92
93
94
95
96
97
98
99
100
101
102
103
104
105
106
107
108
109
110
111
112
113
114
115
116
117
118
119
120
121
122
123
124 125 126 127 128 129 130 131 132 133 134 135 136 137 138 139 140 141 142 143 144 145 146 147 148 149 150 151 152 153 154 155 156 157 158 159 160 161 162 163 164 165 166 167 168 169 170 171 172 173 174 175 Last Page