Thursday, March 22, 2012
The rate at which my mini WIFI is uploading, there may be no PhotoPost tonight. It's a shame too because I have some good pictures from Atlantic Beach.

In spite of a poor sleep, I got out the door this morning for a run. I mapped a run in and around Newport, NC that amounted to just a little more than 7 mile. Familiar runs are nice because you can turn off your brain and just cruise. But there is something to be said for variety. TO day's run was new as a run. I have driven this stretch of road but never run it. It was most enjoyable. And the fact that the day had not heated up yet ... what an odd thing to say on 22 March, but that has been our winter this year ... and it was very flat.The sky was clear, there was a slight breese, and the sun was on me the whole time.

Tomorrow is tempting ... but I do have a race on Saturday.


Wednesday, March 21, 2012
The kids were going through some old photo, about 10 years old. They came across this bit of silliness from a trip to one of the amusement parks. I am such a cheap so and so, I am not sure how they convinced me to spend money on this. I forgot all about it, but once I saw it I remembered how much fun that day was.

Thanks guys.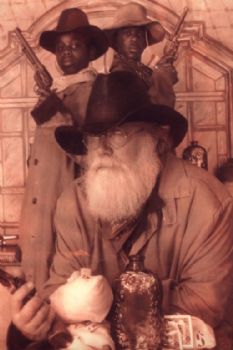 Wednesday, March 21, 2012
... sure'n you know, it is.

Although it's nor as if we have had such a bad time of it this winter. I do not remember a more consistently mild winter, ever. My heavy coats are still fresh from the dry cleaner. I never took then out of the plastic.

When we were in Ireland in 2010, She(WMBO) just had to have a number of Irish pots. These are all mad eout of iron, cast iron. ANd did she ship them home? No. The were in our luggage where I am sure the handlers cursed our names and the names of our descendants to the third and fourth generations. 150 pounds of iron in our bags. Since we were flying First class thanks to her travel points, there was no upcharge, buy my goodness they were heavy.

Here I took today one of her pots with spring flowers planted in them.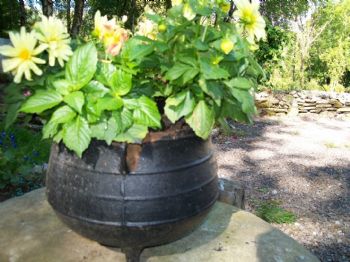 Lovely simply lovely.


Monday, March 19, 2012
... another Half this Saturday.

What's the big deal? I run a long run of 14 miles every week anyway.

So there will be no resting on my laurels. Yes, that's what we call our butts around here. I will be running a half marathon with a bunch of young Marines at MCAS Cherry Point, NC near Havelock, NC. It's flat so that's good. Young Marines may actually help pull me along to a faster time.

We were down for an airshow a couple of years ago and the Blue Angels Navy Team were there.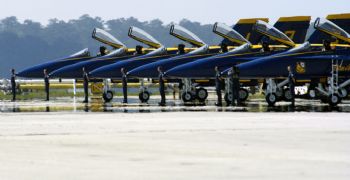 Sunday, March 18, 2012
Mike is home. He wasn't doing well in college and wisely decided that no is not his time. Smart guy. But once he got home I have been trying to convince him that we are not a bottomless ATM and he should eat at home. Like that'll work.

He came in Friday night and announced that he was gong to take my advice and eat more meals at home. As he set down a bag of McDonalds. Not what I had in mind.

Then he said not only that he was going to follow my example and eat healthier. "For example, today I was in Five Guys ..."

STOP! Five Guys and eating healthy are two phrase that do not belong on the same planet!

He finally finished to say he got the small burger and small fries. I guess that's some concession.

First Page
1
2
3
4
5
6
7
8
9
10
11
12
13
14
15
16
17
18
19
20
21
22
23
24
25
26
27
28
29
30
31
32
33
34
35
36
37
38
39
40
41
42
43
44
45
46
47
48
49
50
51
52
53
54
55
56
57
58
59
60
61
62
63
64
65
66
67
68
69
70
71
72
73
74
75
76
77
78
79
80
81
82
83
84
85
86
87
88
89
90
91
92
93
94
95
96
97
98
99
100
101
102
103
104
105
106
107
108
109
110
111
112
113
114
115
116
117
118
119
120
121
122
123
124
125
126 127 128 129 130 131 132 133 134 135 136 137 138 139 140 141 142 143 144 145 146 147 148 149 150 151 152 153 154 155 156 157 158 159 160 161 162 163 164 165 166 167 168 169 170 171 172 173 174 175 Last Page