| | |
| --- | --- |
| | TIMOTHYNOHE's Recent Blog Entries |


Thursday, March 15, 2012
I haven't really sorted through nor edited my pictures from today yet. Some ore crokked, some are terrible, but here are a few.

I went to the Expo at the DC Armory: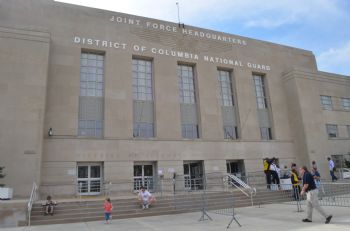 This is the first venue that the Beatles played in the USA.

I walked about bought some stuff then headed for the Metro to ride downtown. The belly the beast (not a big lover of big gummint here) as it were.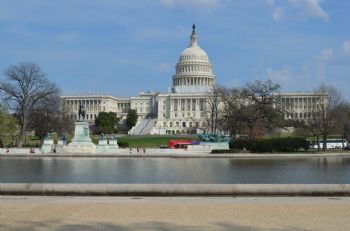 But you know what? They should have pasted a sign: "Closed for repairs." The Mall was dug up. They better get that fixed before January because somebody is going to want about 250,000 of their closest friends over on January 20, 2013.'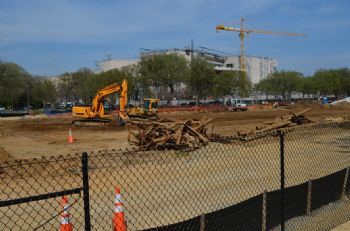 The Washington Monument remains closed from earthquake (!) damage fro August.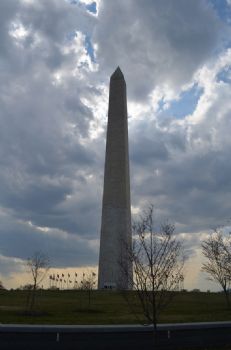 The Reflecting Pool between Washington Monument and Lincoln Memorial is all tore up.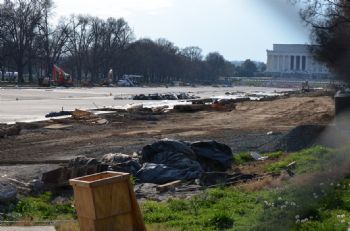 Fortunately, I live nearby so I can easily come back down later.

But gee whiz! Try to clean up a little, we have guests!


Thursday, March 15, 2012
I went to the Mall (not to shop silly) and I took lots of pictures. I need to sort though them and keep the keepers. Perhaps I shall post one later, but I do want to keep up with y other Spark People reading tonight.


Thursday, March 15, 2012
The original plan was this: run early, see the Ortho Doctor, finish cleaning house, drive to New Carrollton Metro, take train to Armory for the Expo, take another train to Smithsonian or Capitol, walk around like a tourist with my Nikon, go home.

Stuff blew up right from the start. The run didn;t happen because one of the boys had a car crisis. Ok, so, house is done before doctor. Now what? (A) go to expo as planned, but take running clothes and run the Mall? That means no Nikon. Just my little bitty point and shoot.

Or, skip the run and walk the Mall as previously planned.

I think that's the better plan (thinking as I write).

Yeah, that's what I'll do. I will still get exercise and fresh air and better pictures for my PhotoPost.

Stream of consciousness blogging. Don't you just hate it?


Wednesday, March 14, 2012
A couple of evenings ago, I post a picture of some sheep we saw out on the Navajo Trail. We also were at the Grand Canyon on that trip and one afternoon as we were enjoying the sights, we saw some small goats? antelope? on some rocks right below the rim. It was so surprising because we were almost on top of them before we saw them.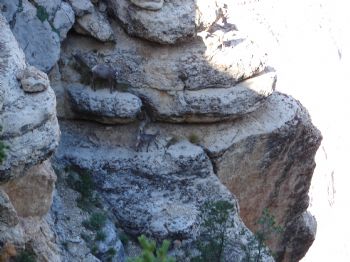 JUst about dead center you can see a small one and just above and to the left on a rock is another one.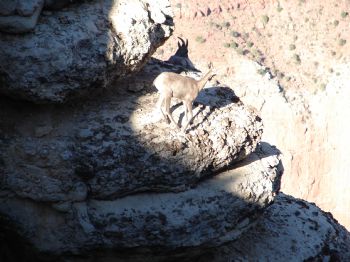 There is one here that came out into the sun for a moment and if you look carefullyanother peaking out from the shadow dehing the rick.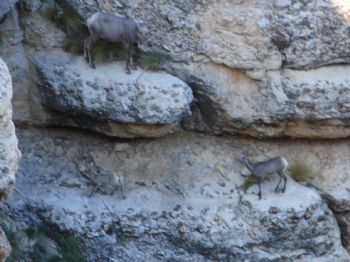 Another picture of the first two, but if you look closely below the one on the upper rock, you might see a baby. He is actually in the first photo too, but he is very hard to see seperately.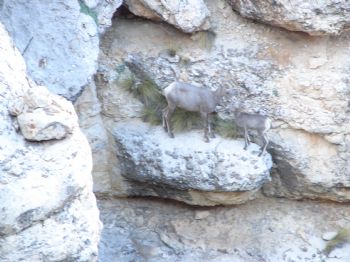 Here are the first two again now on the same rock. The baby is a blur at the bottom of the picture. I didn't even knpw the baby was there until I looked at the photos.

The scale of these here is not helpful. I hope you saw them.


Wednesday, March 14, 2012
My oldest brother Chris was about 10 years older than I. Chris and I were both cut from the same cloth and as a result we sometimes fought loudly, as did my Dad and Chris. Chris wanted to be a civil engineer and he wanted to go to West Point. The way appointment to the service academies work is, you have to be nominated by your senator or representative who each get two nominations. Chris went to Washington and canvassed the Maryland delegation but they had no appointments left. One of our representatives, Charles "Mac" Mathias (D-MD 6) suggested that he try other states' delegations because sometimes their appointments go unfilled, especially smaller states like Alaska and Wyoming.

Chris visited the office of Senator Mike Mansfield (D-MT) who was the Senate Majority Leader at the time. Senator Mansfield had no appointments left. But he gave my brother a little inside baseball: cabinet secretaries had 5 appointments each and the vice president had 7. It was getting late, so Chris wasted little time and went straight to the office of the Vice-President of the United States to request an appointment to West Point. His information was taken down and by that time, it was getting late, so he headed home, 40 miles up the road. He could go back tomorrow.

Before he got home a telegram arrived from Western Union (for you young people it's like email but on paper). Mom did not open it; she put it on his bed. He went down to his room throwing things all the way. I was only eight, I had no idea what exactly was going on. But I thought for sure he was going to break one of his model ships he worked so hard on. Suddenly there was a loud Whoop and celebrating sounds.

Vice President Lyndon Johnson had come through for my brother.

I tell that story because it has to do with the picture I post tonight but also it has to do with having the Spark. Wanting something and doing what is necessary to go get it. I am not sure I would have had the courage when I was 18 to visit the office of Spiro Agnew for such a thing. I would have been too afraid of being told no. I would have been too discouraged after hearing NO all day long. Chris had something that allowed him to go get what he wanted.

He washed out of West Point. His right-brain just wasn't suited for the Point. But he did become a civil engineer in the Army and attained the rank of Chief Warrant Officer (CWO-4). As his career progressed, while still wearing the uniform of the United States Army, he was assigned to the United States Coast and Geodetic Survey. Not part of the Army, but ...

One of the things he did was map points on the earth based on the positions of the stars. He would explain how maps are flat and the earth is round. He would find points based and associate those points to stars. He almost had me understanding it, But once when we were out on some family thing at a park he pointed to a three inch metal disk firmly fastened to the ground.

Because I know they are there, I see them often. Since you probably don't, you probably miss them.

"I put that there. In fact I have put these things all over the place. All over the world. We went to Egypt and surveyed the Sinai so the borders would be fixed for the Camp David accords. My favorite place I surveyed was at Grand Canyon." (Oh the stories he told about Egypt were almost like a spy novel.)

In fact, must of his work paved the way for the GPS in your car. And they are used in the sport of geocaching. For a close up view, do a Google Image search for "Horizontal Control Mark."

Chris developed cancer. They were very aggressive in his treatment and they actually managed to get it all. While he was recovering, he caught a common cold. His immune system was so thoroughly compromised that it killed him. The treatment was so successful that it got the cancer, butit killed him.

That was January 2000.

In August 2008, my family was out at Grand Canyon and I looked down and this is what I saw: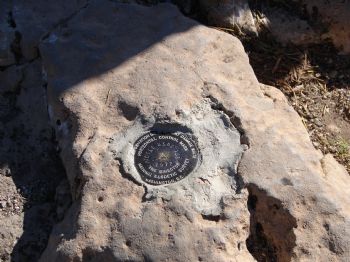 It is dated 1972. Chris just might have put that there!

Even if he didn't, it gave me a chance to think about my brother for the rest of the day.
First Page
1
2
3
4
5
6
7
8
9
10
11
12
13
14
15
16
17
18
19
20
21
22
23
24
25
26
27
28
29
30
31
32
33
34
35
36
37
38
39
40
41
42
43
44
45
46
47
48
49
50
51
52
53
54
55
56
57
58
59
60
61
62
63
64
65
66
67
68
69
70
71
72
73
74
75
76
77
78
79
80
81
82
83
84
85
86
87
88
89
90
91
92
93
94
95
96
97
98
99
100
101
102
103
104
105
106
107
108
109
110
111
112
113
114
115
116
117
118
119
120
121
122
123
124
125
126
127
128 129 130 131 132 133 134 135 136 137 138 139 140 141 142 143 144 145 146 147 148 149 150 151 152 153 154 155 156 157 158 159 160 161 162 163 164 165 166 167 168 169 170 171 172 173 174 175 Last Page

Get An Email Alert Each Time TIMOTHYNOHE Posts