| | |
| --- | --- |
| | TIMOTHYNOHE's Recent Blog Entries |


Monday, March 12, 2012
We were vacationing in Phoenix last 2008 when we took this picture. We had hired a tour of the Navajo Trail. It was pretty nice, I would highly recommend it if you ever go. We got stories about legends and ghost towns. There was a book by Steinbeck called Tortilla Flat. Well, we went through Tortilla Flat. I gotta tell you, it ain't much.

We saw a lot of wild life out there too. At one point, we were going down the road and Mike yelled for us to "Stop! Look at that!" Look at what? "Those animals. What are they deer?"

No one else could see them. Not even our guide. But Mike insisted that they were there. Suddenly, She(WMBO) saw them. I was still not seeing them. Ultimately, I was the last one to see them.

Oh, they weren't deer, they were sheep. But they were so well camouflaged that it took us all several minutes.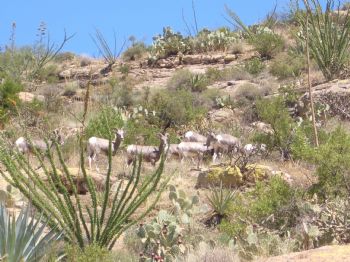 Sunday, March 11, 2012
A man and his wife were traveling down the highway when the man, who was driving, saw police lights behind him. Realizing that his seatbelt was not fastened he reached over and clicked it in.

The cop came to the window and the man ask the officer if he had been speeding.

"No,sir, you weren't wearing your seatbelt."
"I am wearing my seatbelt!"
"Sir I saw you were not wearing it."
"Wearing it now!"
"Sir, I saw you reach over and buckle it."
"I was adjusting it. Look, ask my wife she was right here and could see everything."
"Ma'am, can you add anything here?"
So the wife leaned over and said, "Son, I've been married to this man for forty years and I think you should just give up. There is no arguing with this man when he's been drinking."


Sunday, March 11, 2012
We were parents very early. We were 21 and 20 when Dr Dani was born. Mere children! in retrospect. But as a consequence of being a parent so early, I had little tolerance for women around me getting all squeally and sceamy and jumping-up-and-down because, "I'M GOING TO BE AN AUNT!"

Who cares? Big Whoop. Get a life, have your own child then give up your life.

My dearest explained it all to me that some women who can't or won't be having babies anytime soon, still have theat mothering instinct and blah blah blah.

See? I told you I was quite intolerant.

Well, now here I am in my late fifties. I have two married adult children and no Grandchildren. I sure would like some Grandchildren I could spoil rotten, feed 'em Froot Loops and send them home.

So in that regard, I suppose I do understand ... the unfulfilled desire for your next generation. Still ...

Anyway, both of them have dogs. Sweet little dogs who just love to slobber all over me. It's not quite the same as a grandchild, but until one of them comes through, it'll just have to do.

Here is Dave's pug, Pancake. He loves to climb up in my lap and snorting and snuffling, leave hair all over my clothes. He's with us for 10 days while Dave and Carolyn are in Hawaii.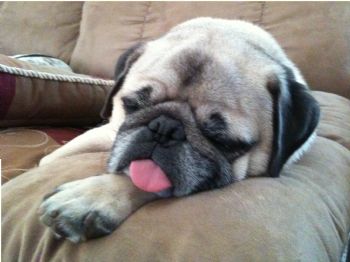 At least a grandchild wouldn't leave me a steamer on the kitchen floor.


Saturday, March 10, 2012
This is She(WMBO) around the time I first met her and about six month before I had the brains, courage, good sense to ask her out. Yes, we are high school sweethearts and in June will have been married for 39 years.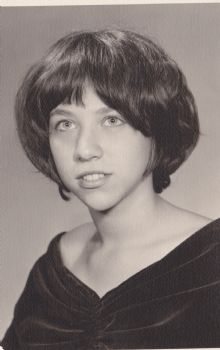 And to day is her birthday. Happy Birthday love of my lifetime. Sometimes, I cannot believe my luck.

About six weeks ago I ordered her birthday present from an Irish store, Siopa.com siopa.com

It was this lovely pair of earrings.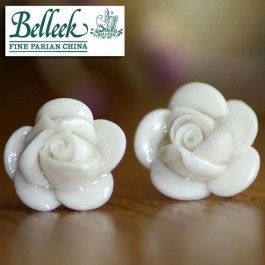 www.siopa.com/irish-jewelry/irish-ea
rrings/belleek-rose-earrings-parian.html

Made of Belleek parian china, they were small and arrived quickly. I put them into a desk drawer in my space in the attic room. When I went to get her birthday gift, and it's not often that I find her the perfect gift, I was very excited then terribly let down.

They had been stolen.

She hires people to come in and clean because it's such a big house that I can't do it all in a day by myself. As well as I can figure, someone who was on June's team, one of the temporaries, couldn't be trusted.

So all she got was a picture.

I tried to call Siopa on their 800 number to expedite an order. In a heavy Irish accent the message said "You have reached Siopa. Thank you for calling. Our telephone ordering weekend hours are T'ursday 10 and 4."

Not Thursday, "T'ursday". And since when is the weekend on T;ursday.

You gotta love the Irish.

I did order a new pair and I expect them by next weekend.

Maybe T'ursday.


Saturday, March 10, 2012
Oh boy I am exhausted.

We went (She(WMBO) went and dragged me along) to the Home and Garden Show at the Timomium Fairgrounds. We walked and walked and walked. It cannot be the walking that wore me out so it must have been the crowd.

She likes to go to these things so she can look at the displays and dream up more sh¡t for me to do. "Oh look at that garden pond. You could do one of those. But that one is kind of small."

Holy cráp it's only 12 feet in diameter! She wants a bigger one. When she wanted a patio and gazebo two years ago she designed one 42' x 40'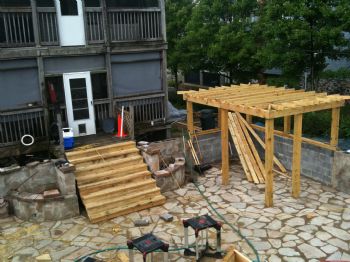 Mind you, these are in progress photos. The structure above now has a roof.

and a "gazebo" 14' x 14'.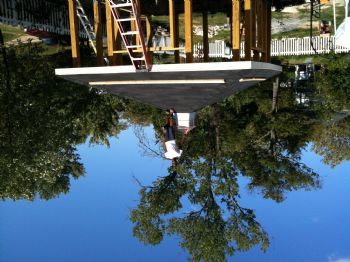 Our living room is smaller than the "gazebo" which I call a pavilion. And the "patio" is 1680 square feet. People raise whole families in less space! I call it a plaza.

So now she wants a water feature. "You could do one of those." It's never "I could do one of those." or even "We could do one of those."

As Wesley said in Princess Bride "as you wish."

Except this time I talked her down to a 5' diameter water ... thing ... that will sit in the center of the plaza. Take up some of the space. And! We will have someone else install it. So, win-win. She gets her water noises and I can do other projects for her.

She also showed me the Sleep-Number Bed. Now that I liked. She was at the show last weekend and saw one of these and decided our old bed was too old, really it is about 23 years old, and she wanted this. I must say it is pretty sweet. We got one.

Well I dodged a bullet today. I can concentrate on the list of project I already have. Those are in addition to my regular honey do list.

Biggest project? Take down the ceiling in the living room ... all lath and plaster ... jack up and fix a broken joist (or joists, I suspect) that is causing the floor above to sag very noticeably, and put in the new ceiling. That was my January project until I go hurt.

And she wanted me to dig a pond too.
First Page
1
2
3
4
5
6
7
8
9
10
11
12
13
14
15
16
17
18
19
20
21
22
23
24
25
26
27
28
29
30
31
32
33
34
35
36
37
38
39
40
41
42
43
44
45
46
47
48
49
50
51
52
53
54
55
56
57
58
59
60
61
62
63
64
65
66
67
68
69
70
71
72
73
74
75
76
77
78
79
80
81
82
83
84
85
86
87
88
89
90
91
92
93
94
95
96
97
98
99
100
101
102
103
104
105
106
107
108
109
110
111
112
113
114
115
116
117
118
119
120
121
122
123
124
125
126
127
128
129 130 131 132 133 134 135 136 137 138 139 140 141 142 143 144 145 146 147 148 149 150 151 152 153 154 155 156 157 158 159 160 161 162 163 164 165 166 167 168 169 170 171 172 173 174 175 Last Page

Get An Email Alert Each Time TIMOTHYNOHE Posts