| | |
| --- | --- |
| | TIMOTHYNOHE's Recent Blog Entries |


Saturday, January 28, 2012
Active.com is the place I go to find my road races. They ran an interesting article about DFLs. (Dead Feckin' Last)

DFL: 3 Inspiring Stories From Last Place Finishers
www.active.com/running/Articles/DFL-
3-Inspiring-Stories-From-Last-Place-Fi
nishers.htm

One thing about his article that caught me was that it followed three super competitors. They were Ultra-Marathones all. 50 miles, 100 mile trail run.

Come on. While I like that they said "Never, ever, ever give up," you have to admit they don't represent the average.

I admire the guy who is 50 pounds overweight, barely able to pick his feet up, training in January for a June 5k. That guy (or gal) who is plodding in among the walkers to the finish line at the 5k.

It took incredible courage for these folks to even tie on the sneaker. To them that 5k might just as well be a trip to the moon! "You expect me to run 3.1 miles?! I'm no runner."

Maybe not yet, but when you cross that mat, you will be.

When I started walking I had gotten myself to walking 3.5 miles in just under an hour. Then winter came. I used the treadmill to try to learn to run, but running a 12 minute mile was agony after less than 5 minutes! At Christmas, I told my little brother, a marathoner, that I planned to run a 5k in the coming year. He was very encouraging, but I wasn't so sure.

Then I signed up for a race. I looked at the previous year results. The winner ran it in 16:53. Who did I think I was? But when I ran it I was surprised that I did it in 27:00. I was stunned!

Now I see those plodders, those penguins, struggling to finish at all and I know that they are working every bit as hard as those first place finishers.

So when I see Mr. and Ms. Deadeffinlast struggling out there on Saturday morning, or at the 5k long after I'm done, I give the a tip of the hat and a good morning and a way-to-go.

They deserve it.


Friday, January 27, 2012
How many of you wear earbuds when you work out?

"I never wear them when I run." Yeah, right. I call it. I know you're not supposed to, but everyone does it. I think that the iPod and its imitators were the single biggest influence to the running boom of the last decade. The one before that was the Sony Walkman.

Of course the standard issue earbuds fall out of your ears even when you don't sweat. The ones that stick into your ear fall out eventually.

Last year I found something that went over my earbuds and they stayed in my ears. In fact, they only popped out once in the 5 plus hours of the Savannah marathon. They are called Yurbuds.

www.yurbuds.com/#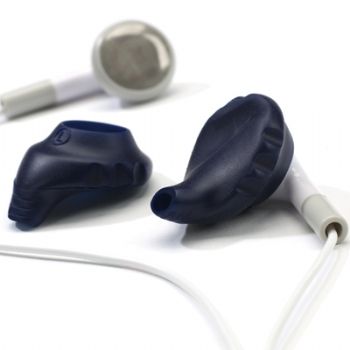 They were not cheap. I paid $45 for a pair that did include a basic set of earbuds. Then sometime over the Christmas Holiday, I misplaced them. I am still sure they will turn up, but for now.

For Christmas, I got me a trainer for my bike. I can sit on it and pedal away and watch TV. Except the tire noise is so loud, I have to turn the sound up so loud. I can even turn the volume up on my hearing aids but still the TV can be heard all they up in our bedroom. And these new big screens, ours anyway, don't have headphone jacks.

When I went to Phoenix, I knew I wanted some new Yurbuds at the Expo. I could get them without the earbuds for $25 at Savannah. But they weren't at Phoenix.

Instead I got these: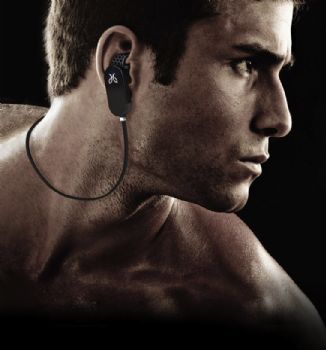 www.jaybirdgear.com/jf3/

They are called Jaybird Freedom. They are bluetooth wireless. So No more tethering to my phone while I run. Very cool. And in addition to what that picture shows, they also have a hook that goes on my outer ear. They don't fall out. At all.

They are pricey. Even at show prices, including Arizona sales tax, they cost me $89.

Bonus! Our TV has bluetooth. So Now I just set up the Jaybirds and turn off the sound and I hear just fine. And the sound is great.

I love this find. They are well worth the extra cost.




Thursday, January 26, 2012
I am usually a pretty nice guy. But when my patience wears off, woe be unto you. I can get really nasty.

A couple of years ago I was given a copy of Dale Carnegie's How to Win Friend and Influence People by She(WMBO). Just was she trying to tell me. She was telling me outright that I needed to be a nicer guy if I wanted people to do things for me.

I read the book. Then I read it again and again.

Here is one piece of advice that I find works: Remember that a person's name is to that person the sweetest and most important sound in any language.

An incident today made me go back to the book today. I am not going to tell the entire story. At some point I would have to say "Long story short" by which time that story is long past short. Suffice to say applying his advice, I got results I wanted without a battle I expected. And I even made a friend.

Wow! It works.

Here is some of carnegie's advice that I used today:

Win people to your way of thinking:

1. The only way to get the best of an argument is to avoid it.
2. Show respect for the other person's opinions. Never say, "You're wrong."
3. If you are wrong, admit it quickly and emphatically.
4. Begin in a friendly way.
5. Get the other person saying "yes, yes" immediately.
6. Let the other person do a great deal of the talking.
7. Let the other person feel that the idea is his or hers.
8. Try honestly to see things from the other person's point of view.
9. Be sympathetic with the other person's ideas and desires.
10. Appeal to the nobler motives.
11. Dramatize your ideas.
12. Throw down a challenge.

I employed probably nine of those twelve points.

Here are come useful quotes I remembered today too.

"Any fool can criticize, condemn, and complain - and most fools do."
"If you want to gather honey, don't kick over the beehive."
"The only way to get the best of an argument is to avoid it."
"There is only one way... to get anybody to do anything. And that is by making the other person want to do it."
"When dealing with people, remember you are not dealing with creatures of logic, but creatures of emotion."



Wednesday, January 25, 2012
... how nice it is to just walk.

And walk.

And walk.

First off, I made the Brussels Sprouts for dinner. She(WMBO) was surprised because she didn't smell then when she came in from work, and yet there they were on her plate. I used a coarse mustard, honey, and a little cayenne. For the olive oil, I used one of the oils we got in Scottsdale, AZ last weekend, a Persian Lime Olive Oil. Oh my, it was good. In the dressing I added a honey ginger balsamic vinegar we got. Oh. My. It. Was. So. Good. No agve, honey worked as well. Put it next to a flank steak and some potatoes. And dinner was served.

Anyway, back to walking.

I used to walk all the time. When I first started on my weight loss journey, that's all I did was walk. Then I slowly added in strength training, swimming, biking , and running. Now it seems like I have no time to simply enjoy the sublime pleasure of just going out for a long walk.

Until I see my Doctor tomorrow and he gives me a timetable to begin running again, I have to do something, so I have been walking on my running routes. Those I see on a regular basis, sympathize with my plight when they see my sling, but I think the may be thinking, "Dude, sucks to be you. I get to run."

But walking give me time to think more slowly than when I run. I am listening to a book rather than a pounding running rhythm. I found out that someone lost a cat and they want it back. (Why? Go over to the supermarket, I'm sure someone is giving away kittens.) There's a big multifamily garage sale over on Oak Dr next Saturday. I never would hav eknown that if I ran pat those telephone poles.

My legs are getting a well deserved rest.

Unfortunately, I am itching to get back to running. I do enjoy the challenge of taking on the hill without losing my stride.

But the walking is a far gentler exercise.

I should set aside time every week for it.

I forgot how much I like it.


Tuesday, January 24, 2012
... Brussels Sprout!

No, really!

I have not had these little powerhouses in about 35 years! I was in Alaska and they had them in the Mess Hall for dinner. But She(WMBO) hates them. I think because her mother used to boil them until they were stinky grey mushy masses. As a consequence I cannot get them past the front door.

Of course I have been making very bold food choices of late and I saw them at Sam's Club and I decided, you know what? it's my kitchen. I am a MAN. I will take charge and I will cook Brussels Sprouts. (She hates it when I get all assertive like that. Even more than Brussels Sprouts.)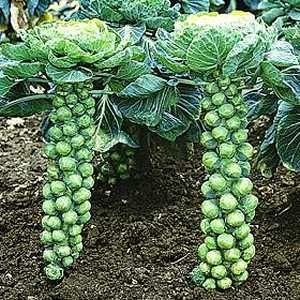 By the way, they are BrusselSSSS Sprouts. Like the city in Belgium ... Brussels. Kind of like the famous hospital in Baltimore ... JohnSSSSSSSS Hopkins.

They are part of the "cruciferous" family of veggies, which also includes the beloved kale, broccoli, bok choy and cabbage, among others. Crucifers (sounds so… dark) are packed full of great things, like vitamins C and K, tons of fiber and calcium, and studies have shown that eating 1-2 servings a day can reduce your risk of cancer thanks to their large doses of phytonutrients. ("Fy-toe-nutrients" – phyto meaning plant-based.)

www.whfoods.com/genpage.php?tname=fo
odspice&dbid=10

I will not boil them to death like my mother-in-law did (no bad words about Jane. I loved her dearly and miss her badly. She just wasn't a cook. Passed that trait on to her daughter.)

I will instead roast them. Here is a recipe I found for roasted Brussels Sprouts. It takes about 5 minutes prep time and four ingredients, three of which I bet you already have on hand. My sister makes them and says she eats them instead of chips sometimes.

I am intrigued.

INGREDIENTS

about 2 pounds of brussels sprouts, halved lengthwise
olive oil to coat
(sea salt)
2 Tbsp spicy mustard
2 Tbsp agave nectar (actually just another sugar)

Preheat the oven to 375 degrees. Halve the brussels sprouts and put in a large mixing bowl.

Add just enough olive oil to coat them, mixing them around. Spread them evenly on a baking tray (with sides) and add a few shakes of sea salt. Bake for about 10-15 minutes until the brussels sprouts are vibrant green and just starting to brown. Turn over and toss around the tray.

In a small bowl, whisk the agave and spicy mustard together. (Use the same bowl you mixed the sprouts and oil in to put down on cleanup!) Add more or less of either to taste, but an equal ratio tastes great!

Using a cooking brush, brush on the agave and mustard mixture until all is used. If you run out, make a little more using an even amount of each.

Put tray back in the oven, roast for another 15-20 minutes, tossing once more to brown the brussels sprouts. Take them out when they are soft (not mushy!) and browned.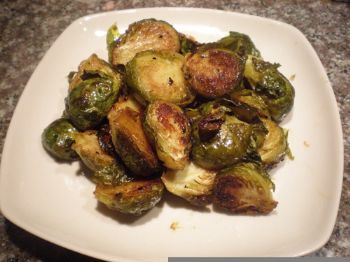 They disappeared at Christmas ... I didn't get any. And of course you should always try different flavors ... maybe a little cayenne.
First Page
1
2
3
4
5
6
7
8
9
10
11
12
13
14
15
16
17
18
19
20
21
22
23
24
25
26
27
28
29
30
31
32
33
34
35
36
37
38
39
40
41
42
43
44
45
46
47
48
49
50
51
52
53
54
55
56
57
58
59
60
61
62
63
64
65
66
67
68
69
70
71
72
73
74
75
76
77
78
79
80
81
82
83
84
85
86
87
88
89
90
91
92
93
94
95
96
97
98
99
100
101
102
103
104
105
106
107
108
109
110
111
112
113
114
115
116
117
118
119
120
121
122
123
124
125
126
127
128
129
130
131
132
133
134
135
136
137
138
139
140
141 142 143 144 145 146 147 148 149 150 151 152 153 154 155 156 157 158 159 160 161 162 163 164 165 166 167 168 169 170 171 172 173 174 175 Last Page

Get An Email Alert Each Time TIMOTHYNOHE Posts