| | |
| --- | --- |
| | TIMOTHYNOHE's Recent Blog Entries |


Sunday, December 04, 2011
I am not a Scrooge.

Another bouncy happy tune about getting out and enjoying the snow. I often find it curious that snow equals Christmas. For the overwhelming majority of our country, snow in any measurable amount doesn't arrive until January, if at all. The notion of a White Christmas is a rarity.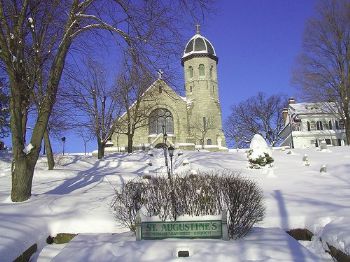 We had one two years ago when we were slammed with a full-on blizzard one week before Christmas.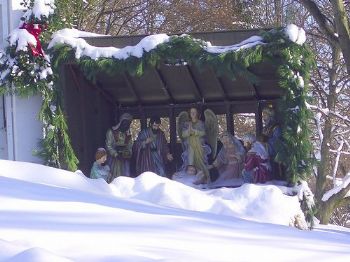 But the norm is partly cloudy highs in the upper 40s.

The YouTube Video. Enjoy the Sugarland while you read the lyrics.
youtu.be/Y_WK8JnP0bI

Winter Wonderland

Sleigh bells ring, are you listening,
In the lane, snow is glistening
A beautiful sight,
We're happy tonight,
Walking in a winter wonderland.

Gone away is the bluebird,
Here to stay is a new bird
He sings a love song,
As we go along,
Walking in a winter wonderland.

In the meadow we can build a snowman,
Then pretend that he is Parson Brown
He'll say: Are you married?
We'll say: No man,
But you can do the job
When you're in town.

Later on, we'll conspire,
As we dream by the fire
To face unafraid,
The plans that we've made,
Walking in a winter wonderland.

In the meadow we can build a snowman,
And pretend that he's a circus clown
We'll have lots of fun with mister snowman,
Until the other kids knock him down.

When it snows, ain't it thrilling,
Though your nose gets a chilling
We'll frolic and play, the Eskimo way,
Walking in a winter wonderland.

Walking in a winter wonderland,
Walking in a winter wonderland.

By the way, this Bob Rivers instant classic is definitely NOT a Christmas song.
youtu.be/dDX04uo5Lvk
Enjoy it anyway.


Saturday, December 03, 2011
Today was the DC Hot Chocolate 15k at National Harbor, MD. They clearly did not do their homework on this. There were problems. It was their first time here and they have a lot of work to do.

The day started last night when I had to run back to Nando's in National Harbor to get my run packet which I dropped at lunch. Oops. And traffic around DC on a Friday, Holiday season evening rush is a nightmare.

I was keyed up and try as I might, I simply could not get my brain to settle. I was bopping around the house until 2:00. Oh I kept getting into bed but sleep would not come. I know I looked at the clock and it was after 2:00 AM. Next thing I knew it was ringing. 4:00.

Two hours sleep. I got up an suited up .. base layer of cold gear, wool kilt ... not a fashion statement but good running gear ... sox, shoes, runner's belt with bib, water belt with gus, phone, earbuds, etc. I had it all this time.

Two cps of coffee in travel mugs. Bagel and peanut butter for breakfast. That was dangerous because usually I have oatmeal as part of mty ritual but I was out.

Finally ready by 5:00, I hit the road to DC. Parking was at Crystal City, near Reagan National Airport and the Pentagon. Clear drive in. But there weren't enough buses. So the bus I was expecting to catch by 6:15 didn't leave until 6:30.

Ok. 15k starts at 8:00, plenty of time.

Except.

The Woodrow Wilson Bridge back into Maryland was dead. Solid. Packed. We weren't going anywhere. I-295 into National Harbor, same deal. Word went out that the races were being delayed. Mostly because there is only one way into the National Harbor and that is I-295. Bad move.

The 15k finally went off at 9:10. It was cold ... in the mid-30º range.

The run was along some busy roads and could not be closed so we were running with traffic, all 10,000 of us. That was fun for everyone.

The track was fast, I was doing an 8:00/mile for the first two miles. It slowed a a lot after we hit the hills. Some places the route narrowed so much that everyone had to drop to a near walk. Not good.

Finally, when I finished, I had clocked a nifty 89:26. Pretty good.

Then there was chocolate fondue and hot chocolate and little Ghirardelli squares.

When we were done (I was with my niece) we headed for the buses. We found the one for the Rosecroft racecourse, but someone told us that the Crytal City bus was at the bottom of the hill ... over a mile away.

Except.

It wasn't. It was back at the top of the hill but "over there." And there was a line about 300 people long. And no buses.

In the end, we didn't get away until 1:30. I got home at 2:30.

I was exhausted so I took a shower and I laid down for a nap. I woke to see the the clock reading 6:30.

I honestly thought it was 6:30 AM Sunday! No I didn't notice it was getting darker, not brighter. My brain was so scrambled.

And now I am actually still tired enough I can sleep all night.


Saturday, December 03, 2011
I am not a Scrooge.

This is a bouncy happy little melody. It was originally written as an instrumental and as such, it does an excellent job of painting a "sound picture" with the bells from the horses traces, the snap of the whip with the clapper and just a generally pleasant bounciness that evokes a horse.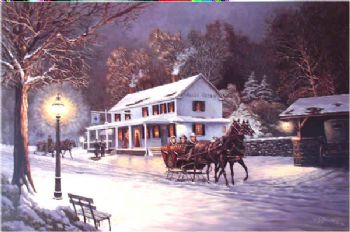 As an instrumental, it obviously has no Christmas lyrics.

Of course, a great melody like this just begged to have words added.

And they don't have anything remotely to do with Christmas.

The YouTube Video. The first is of the Boston Pops.
youtu.be/OATi34PKNPw

The YouTube Video. This one is Andy Williams. Enjoy the music while you read the lyrics.
youtu.be/IsYUdWMARwA

Sleigh Ride

Just hear those sleigh bells jingling
Ring ting tingling too.
Come on, it's lovely weather
For a sleigh ride together with you.

Outside the snow is falling
And friends are calling 'Yoo-hoo.'
Come on, it's lovely weather
For a sleigh ride together with you.

Giddy up, giddy up, giddy up,
Let's go, Let's look at the show,
We're riding in a wonderland of snow.

Giddy up, giddy up, giddy up,
It's grand, Just holding your hand,
We're gliding along with a song
Of a wintry fairy land.

Our cheeks are nice and rosy
And comfy cozy are we
We're snuggled up together
Like two birds of a feather would be.

Let's take that road before us
And sing a chorus or two
Come on, it's lovely weather
For a sleigh ride together with you.

There's a birthday party
At the home of Farmer Gray
It'll be the perfect ending a perfect day
We'll be singing the songs
We love to sing without a single stop,
At the fireplace while we watch
The chestnuts pop.
Pop pop pop.

There's a happy feeling
Nothing in the world can buy,
When they pass around the chocolate
And the pumpkin pie
It'll nearly be like a picture print
By Currier and Ives
These wonderful things are the things
We remember all through our lives.

So not a Christmas song. Play it in February or play it at Christmas if you like, but do play it anytime.


Friday, December 02, 2011
(Posting my cutsie list of not-Christmas songs while it gets me a blog a day for half a month should not kee me from posting a regular blog too if I have a story to tell, right?)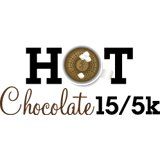 I went down to the National Harbor near DC and I picked up my packet for the Hot Chocolate 15k race tomorrow. We will be Running for Chocolate tomorrow. They will give us Ghiardelli at the finish line.

Woo Hoo!




Of course, my sister pointed out that she could walk, nay, drive to the Giant and get Ghiardelli Chocolate, so there.

Hmmm, She has a point.

Oh, well, I already laid out the $70.

And, Angela points out, it ain't gonna cost her $70 for a little chocolate.

Hmmm, She has a point.

So, as I was saying, I zipped from Catonsville to National Harbor down Baltimore/Washington Parkway in about 50 minutes. Great time.

Of course that was at 11:00 AM.

Got my packet. Bought a little swag at the expo. Always. And as I was headed back to the car I saw something I have only seen in London almost four years ago when I was still XXL.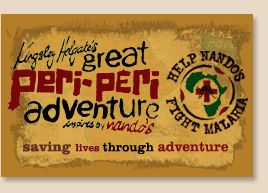 Nando's Piri Piri Chicken.

Grilled chicken in hot sauce. And they are in the USA now in the DC area and creeping toward Baltimore it seems. They have a restaurant in Annapolis. Still too far to be unsafe.

Oh boy!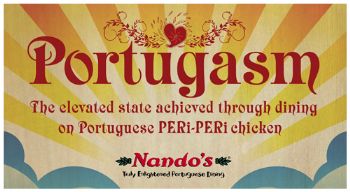 I ate my lunch of grilled chicken breast quarter, corn on the cob and a very PointsPlus Values-expensive, mas muito delicioso, Chunky Portuguese Medley and headed home.

Later, as I was preparing for tomorrow morning (I have to get up around 4:00 AM to get to Crystal City near National Airport in time for the bus) I tried to put my bib on my bib belt and I made an awful discovery.

I had left my packet at Nando's.

On the other side of DC.

At 5:45 PM.

Noooooo!!!!!!!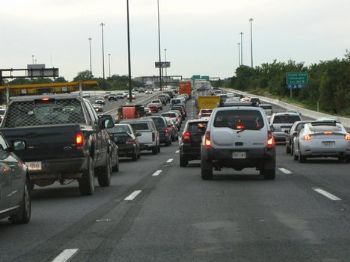 Yeah, kinda like that only dark.

At least Nando's is open until 11PM.

It took me one hour forty-five minutes to get to National Harbor. I arrived at 7:30 and a nice girl named Joyful had it waiting for me.

The way back was only about 45 minutes ... yes I did speed to do that ... and I was able to resume my gladiatorial pre-race ritual.

Tomorrow, 15k with my niece.

For chocolate.

I could have walked to the Giant and gotten chocolate for a lot cheaper.

PS: She(WMBO) will schedule a business trip to Phoenix in time for the Arizona Rock and Roll and she will take me along. She does love me!


Friday, December 02, 2011
I am not a Scrooge.

I sing this song when EVER it snows. I actually like the snow sometimes. It should either be just pretty or a blizzard that grinds everything to a halt for a couple of days. Anything in between is just plain irritating and messes up traffic.

Let It Snow doesn't mention anything about Christmas.

The YouTube Video. Enjoy the music while you read the lyrics.
youtu.be/mN7LW0Y00kE

Let It Snow

Oh the weather outside is frightful,
But the fire is so delightful,
And since we've no place to go,
Let It Snow (x3).

It doesn't show signs of stopping,
And I've bought some corn for popping,
The lights are turned way down low,
Let It Snow (x3).
When we finally kiss goodnight,
How I'll hate going out in the storm.
But if you'll really hold me tight,
All the way home I'll be warm.

The fire is slowly dying,
And, my dear, we're still good-bying,
But as long as you love me so,
Let It Snow (x3).

So not a Christmas song. Play it in February, the middle two weeks when we ar emost likely to get big snowstorms in the Mid-Atlantic. Play it at Christmas if you like, but do play it anytime too.
First Page
1
2
3
4
5
6
7
8
9
10
11
12
13
14
15
16
17
18
19
20
21
22
23
24
25
26
27
28
29
30
31
32
33
34
35
36
37
38
39
40
41
42
43
44
45
46
47
48
49
50
51
52
53
54
55
56
57
58
59
60
61
62
63
64
65
66
67
68
69
70
71
72
73
74
75
76
77
78
79
80
81
82
83
84
85
86
87
88
89
90
91
92
93
94
95
96
97
98
99
100
101
102
103
104
105
106
107
108
109
110
111
112
113
114
115
116
117
118
119
120
121
122
123
124
125
126
127
128
129
130
131
132
133
134
135
136
137
138
139
140
141
142
143
144
145
146
147
148
149
150
151
152
153 154 155 156 157 158 159 160 161 162 163 164 165 166 167 168 169 170 171 172 173 174 175 Last Page

Get An Email Alert Each Time TIMOTHYNOHE Posts