| | |
| --- | --- |
| | TIMOTHYNOHE's Recent Blog Entries |


Wednesday, January 09, 2013
"Copy and Paste into your own blog, change the answers to suit you
and help your SparkFriends get to know you"

I got this from Dudedrak www.sparkpeople.com/mypage.asp?id=DU
DEDRAK www.sparkpeople.com/mypage_public_jo
urnal_individual.asp?blog_id=5199315
who got it from Debbyfrommt my spark friend www.sparkpeople.com/mypage.asp?id=DE
BBYFROMMT

Where is my cell phone?
I have no idea at the moment.

Spouse?
She doesn't want me to use her name on line … as if that will preserve her privacy. But after being married for 39 1/2 years, I obey, hence I refer to her as She(Who Must Be Obeyed -- WMBO).

Your hair?
Grey, conservative cut. White close beard.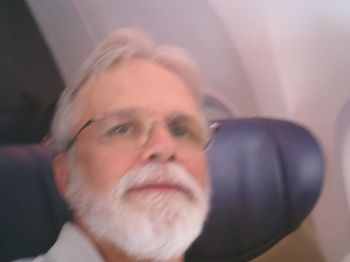 Your mother?
91, hanging in there, but running her last laps.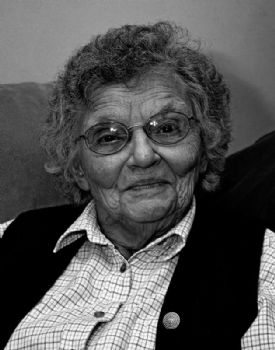 Your father?
deceased since 1979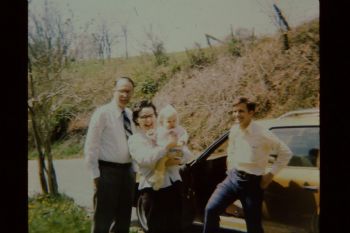 Your favorite thing?
My bicycles

Your dream last night?
I rarely remember dreams. But check my blog for the craziest, most detailed one I remember: www.sparkpeople.com/mypage_public_jo
urnal_individual.asp?blog_id=5139890

Favorite drink?
coffee

What room are you in?
A room we call the dry kitchen. It's a room that we never used because it's an off size and shape so I did it up like a kitchen sans sink or stove. Very useful.

Your hobbies?
Running. I am trying for 50 states half marathons.

Your fear?
Close spaces. MRIs terrify me.

Where do you want to be in 6 years?
Retired to … where She(WMBO) wants to be.

Where were you last night?
At home watching Homeland.

Something that you aren't?
Patient with stupid people. You know who you are. And if you don't I will tell you.

Muffins?
Are you trying to get fresh with me?

Wish list item?
recumbent touring trike and a cross country tour.

Last thing you did?
Cleaned up after dinner

What are you wearing?
Just a black thong … what are you wearing?

("Oh my GOD! Quick give me some chopsticks so I can put my eyes out. That mental image is burned into my brain!!!!")

No, really, Jeans, a running shirt from last year's Celtic Solstice 5 miler and trail runners.



Your pets?
Two dogs … on a big dumb lummox and the other a sweet little foundling.

Friends?
Not a lot. A few.

Your life?
It's cool. I just wish we could get all the kids off the payroll.

Your mood?
Flippant (Can't you tell?)

Missing someone?
Miguelito … he went back to LA last night.

Drinking?
Seltzer water

Your car?
2004 Toyota Avalon … perfect getaway car … it looks like every other car on the road and has a two body trunk.

Something you're not wearing?
A black thong

Your favorite store?
Staples. And I don't know why. The bike store. Lowe's

Your favorite color?
Green

When is the last time you cried?
I don't remember. I'm a guy!

Favorite place to eat?
My kitchen

Favorite place I'd like to be right now?
Savannah GA. I love Savannah.


Tuesday, January 08, 2013
And I might add Christmas Day.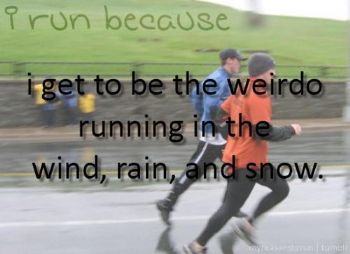 And a gratuitous picture of my grandson in his Ravens gear: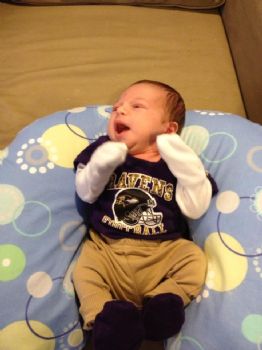 Monday, January 07, 2013
I saw my doctor today. He was satisfied that I was maintaining my weight ... more or less ... and that I am not satisfied with any give-backs over the last year. My blood pressure was up some, but what with age, added weight, heredity -- both Mom and Dad -- it is to be expected and it can be controlled. We're going to keep an eye on it.

I have a new rotator cuff issue, now on the right side, but it could just be tendonitis in the cuff. It's not a blow out tear like I had on the left side.

A lump on/in my right quadricep is probably a cyst. We will do nothing. If it changes any way other than go away, I will address the problem.

It is so cool to go in for my annual and not hear, "Please, you need to lose about 25 pounds."



Sunday, January 06, 2013
Someone asked my what was the one most important habit I developed for weight loss. That got me to thinking.

Clearly I exercise. I work out at the gym. Strength training has become a very important part of my regimen. I look at my arms, my abdomen, my legs and I see the changes. Buff would be too strong a words, but I am getting into shape.

But that wasn't it.

I have become an avid runner. I started out walking. Just walking 10 minutes around the block. The trick was not in doing that the first time. The real trick was to go out and do it the next day. And the day after that. I walked a little, then a little more. By winter I was walking for an hour. Then I hit the treadmill over the winter. In the spring I started to sprinkle in runs on my walks. Finally there was no more walking. Now I run. I run for a long time and I do it often. I never intended for it to happen. I even told She(WMBO) that if I ever uttered the word "marathon" in any context other than to buy gasoline, she was to dig a shallow hole in the back yard and shoot me in the head because I'd gone stark raving mad.

Along the way I also began to bike and swim. I even did a triathlon. I became an accidental athlete.

But that wasn't it.

I write down nearly everything I eat. At first I did it to keep a lid on how much I eat. But now it's more of a reality check. It help my awareness of *what* I am eating. I may only eat my prescribed caloric allowance everyday, but if it's all cookies and milk ... well that's not such a good thing.

Even so, that's not the most important new habit.

Water, lots of water, is a good change, but that's not it.

Sleep has never been my strong suit so I can't claim that as a secret of success.

My number one most important habit that I claim for my success has been eating breakfast. Every single day. And not a bowl of cereal or a muffin. I eat breakfast as a meal. Just like any other meal with half my food as fruit or maybe a vegetable, a quarter protein, and a quarter some kind of carb. For example egg white sandwich and an orange.

If I don't do it, I find myself getting hungry around 9:30 and I start to hit junk food. Why does that stuff look good when I have a basket of fruit? I have no idea. But if I have breakfast, the hungry hits later, closer to lunch and a bunch of grapes will be very helpful. And if I miss lunch or it gets pushed back to 1:00 or 2:00, having breakfast makes that event easier to tolerate.

Number one is something so simple. And it's something our mom's all told us.

Eat your breakfast.


Saturday, January 05, 2013
I have been planning on building a recumbent trike based on plans I purchased from Atomic Zombie.

www.atomiczombie.com/default.aspx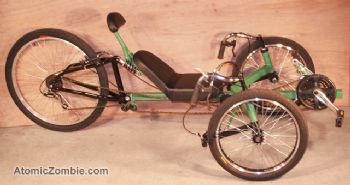 Street Fox -- the one I like best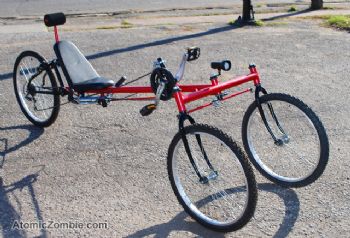 TriCruiser -- rides high for good traffic visibility.

My brother-in-law is a car guy. He collects mechanical things. I asked him at Christmas about welding -- does he have a welder (yes), could he help me learn (sure). Why? he asked so I told him. And that I was looking for donor-bikes. Junkers from which I could get the needed parts.

"Sure! I have about 50 old bikes in my old garage. Get what you want from them."

I showed at his house and my sister greeted me. I explained why I was there. "Oh, you won't find anything you want. They're all trash. And if you do find anything good, you'll just make him right." What did she mean? "He never throws anything away because someday someone might be able to use it." But, I told her that anything I don't use I'll cart off to the dump.

"Deal!"

Then we went out to the garage. I had figure 50 was an exaggeration. Maybe 15 or twenty.

I was wrong. There are at least 40 bikes. I got me a hacksaw, a speed wrench, and a pickup truck.

What did I get myself into? But ... I already promised to take them all to the dump.
First Page
1
2
3
4
5
6
7
8
9
10
11
12
13
14
15
16
17
18
19
20
21
22
23
24
25
26
27
28
29
30
31
32
33
34
35
36
37
38
39
40
41
42
43
44
45
46
47
48
49
50
51
52
53
54
55
56
57
58
59
60
61
62
63 64 65 66 67 68 69 70 71 72 73 74 75 76 77 78 79 80 81 82 83 84 85 86 87 88 89 90 91 92 93 94 95 96 97 98 99 100 101 102 103 104 105 106 107 108 109 110 111 112 113 114 115 116 117 118 119 120 121 122 123 124 125 126 127 128 129 130 131 132 133 134 135 136 137 138 139 140 141 142 143 144 145 146 147 148 149 150 151 152 153 154 155 156 157 158 159 160 161 162 163 164 165 166 167 168 169 170 171 172 173 174 175 Last Page

Get An Email Alert Each Time TIMOTHYNOHE Posts