| | |
| --- | --- |
| | TIMOTHYNOHE's Recent Blog Entries |


Tuesday, January 01, 2013
They have nothing to do with New Years since I don't celebrate it anyway.

Somehow a box full of old slides surfaced at my mother's house. My youngest brother has a device to read them into files. And so he did. All 2500+ of them. Some are gems. Some are great memories. Most are out of focus heads cut off. Many show that we did indeed wear stupid looking stuff in the 1970s.

There were a couple of pictures of my family when we were just starting out.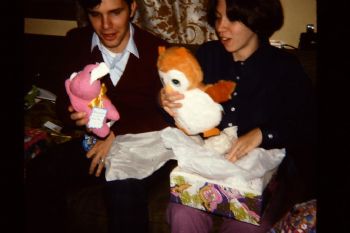 Dr Dani's first Christmas at Mom's house. She's not in the picture here, but that very cute couple is still madly in love 38 years later.

When Easter rolled around, we paid another visit to Mom and Dad and I am guessing that She(WMBO) was operating the camera. I look at my father here and I wonder: he was 57 in this picture. Did I look that old at 57? Now at 59? I don't think so.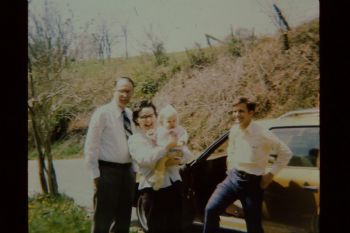 Ed, Jane, Dr Dani, Tim, our gold Buick Century station wagon. Before the days of SUVs and minivans.

In 1962 my oldest brother was at the United States Military Academy at West Point, NY. Mom and Dad took us to visit in a large 15 passenger van. Chris was 19. I was 9 and yes there is a picture of me with him, but this is my favorite. Mom is 41 years old here.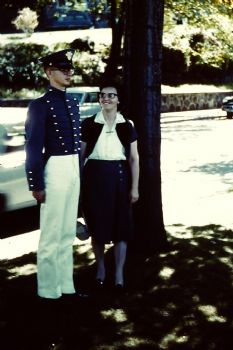 One of my siblings asked why she was biting her bottom lip. I figured it was because she was so darned proud of her firstborn that she was about to bust.

This one was not on the DVD, but my brother Larry (10 years younger than I) took it this year. He has developed into an excellent photographer.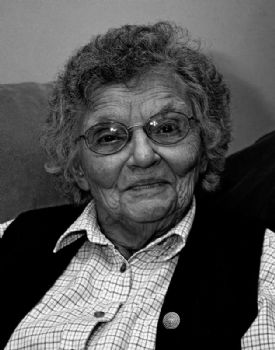 Mom was 91 (and a half, she will insist on adding) when this photo was taken on Christmas Day.

I posted this one with the caption "Nice, Mom, real nice." The gesture of a thumb to the end of the nose and the extended finger waving means (or meant) "Kiss my a$$." And no way to sugar coat it, I was there when this picture was taken. No, the boy in the background is not me but my nephew and yes he looks like me.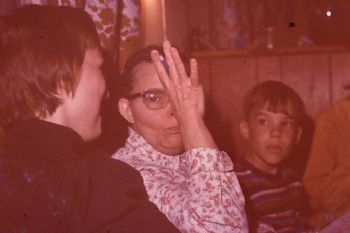 My sister, who lives with and cares for Mom, says that this one, and the caption, made her laugh out loud.

Excellent! If I can bring a little joy and laughter to my old mother during the holiday, my work is done.


Sunday, December 30, 2012
... and I don't celebrate New Years. Think about New Years: when I write the date, not only do I have to remember to change the month, but I also have to remember to change the year! And! And!! AND! the Mortgage is still due. And! The credit card bills start to come in.

New Years is not pretty. No party for me. I don't drink and staying up until midnight for ... well for what really? To see the odometer roll over.

Ok. Where was I? Oh! Right!

Christmas is over and this morning after we got home from Mass, we disassembled all the indoor decorations. When the wind drops I'll get to the outdoor stuff.

But there is more to putting away Christmas than packing up the boxes.

My kitchen! I look in my frigidare and I see it full with plastic ... plastic storage boxes, plastic bags, plastic plastic plastic. There is creamy stuff, stuff with bacon, fatty stuff, sweet stuff. Last night we were at my brother's house and his She(WMBO) indicated the table with the cakes and cookies and pies and said, "No one gets out alive without a plate of something."

That brought to mind an idea I think that most of us have a hard time letting go of.

The children starving in (fill in the blank) are not going to be one bit worse off if you throw away that Smith Island Cake ...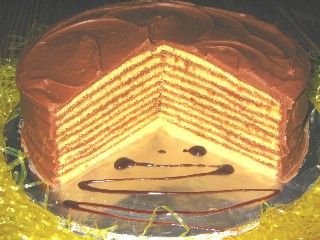 whatscookingamerica.net/History/Cake
s/SmithIslandCake.htm

You do not have to eat all that stuff in you frigidare. Most of it is not food. And that which is food is food that is not going to be helpful for you to lose weight.

Here are the things I will be doing in the coming days to finish removing Christmas from my house.

1) I will be clearing the fridgidare of foodish things that are not a good idea to be eating. We made too much for our feast (as usual) and while it was all quite delicious, it is also quite high in fat, calories, and sugar.

2) I will be refilling my fruit baskets with, well, fruit! I did get a bag of red oranges. Are those blood oranges? Anyway. They are quite delicious, really sweet, and a treat to look at. A lot of that stuff currently filling my frigidare will be replaced with vegetables, low fat dairy like yogurt and low fat cheeses, and low fat high protein ... so the turkey can stay.

3) Continue with the cooking, which I do enjoy, with recipes from SparkPeople, Weigh Watchers, and Eating Well.

Outside the kitchen, I will make a real effort to stay on my exercise regimen: on the street, at the gym, and in my family room.

Good luck, getting back to normal ... or better.

And make changes that count!


Saturday, December 29, 2012
Look to the future! Forget about the past! Don't look back!

That all seems to be good advice. It's what we've been hearing much of our life.

Then there is a Biblical injunction -- Don't dwell on the past; yesterday is over. Forget about the future; tomorrow isn't here yet. Take care of today because that is all that matters.

But isn't there a good reason to look back?

The past is prologue. Those who forget history are doomed to repeat it.

In my weight loss journey, I have always found it useful to look back. Old Fat Tim still looks back at me in the mirror: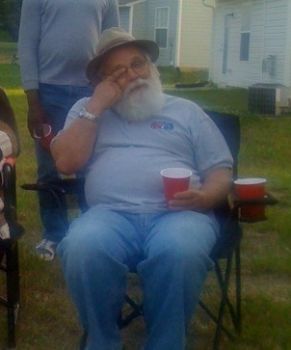 He is a cautionary tale.

When I am not succeeding as I want to, I look to the past., It took me 10 -15 years to get into the bad shape that I was in. A lifetime even. But in a year, I had lost 60 pound. How was regaining two or three pounds over the holidays a failure?

The past is instructive. I don't want to live there, but I need to keep it around.


Saturday, December 29, 2012
I wonder what people think when they buy gifts.

My son bought me a pair of exercise pants. They were XL. When I opened them I kindly informed him that he'd made an error. "Really? What size are you? Large?" Clearly the boy has not been paying attention. I was XL ... ABOUT FIVE YEARS AGO!!! Then I lost about 90 pounds. No son I wear medium.

My sister-in-law, whom I have known for 42 years, bought me beer glasses. I have never been enough of a drinker to even finish a glass of beer once it's poured. In fact, I am about as close to a teetotaler without actually being one. A friend gave me a bottle of Irish whiskey one year. In three years I had taken maybe two shots from it.

Someone sent me chocolates. My sister made me one of her absolutely delicious cheese cakes. A nephew thought that "being into fitness" means that I would love a round of golf ... I abhor golf.

They all remembered me but did not think about me. At least I didn't get seven wool sweaters (yes that happened one year. All I got was sweaters. All sweaters all the time.)

My daughter-in-law gave me a plaque the says "My Races." It's just a painted board with four wooden cabinet knobs to hang race medals from and two cup hooks to hang bibs on. It's painted Orioles orange. It must have cost her all of $10.

THAT was a thoughtful gift.

I love my daughter-in-law.


Thursday, December 27, 2012
I g'ar'ntee it!




If you do what you've always done, you'll get what you've always gotten. -- Anthony Robbins
First Page
1
2
3
4
5
6
7
8
9
10
11
12
13
14
15
16
17
18
19
20
21
22
23
24
25
26
27
28
29
30
31
32
33
34
35
36
37
38
39
40
41
42
43
44
45
46
47
48
49
50
51
52
53
54
55
56
57
58
59
60
61
62
63
64
65 66 67 68 69 70 71 72 73 74 75 76 77 78 79 80 81 82 83 84 85 86 87 88 89 90 91 92 93 94 95 96 97 98 99 100 101 102 103 104 105 106 107 108 109 110 111 112 113 114 115 116 117 118 119 120 121 122 123 124 125 126 127 128 129 130 131 132 133 134 135 136 137 138 139 140 141 142 143 144 145 146 147 148 149 150 151 152 153 154 155 156 157 158 159 160 161 162 163 164 165 166 167 168 169 170 171 172 173 174 175 Last Page

Get An Email Alert Each Time TIMOTHYNOHE Posts