| | |
| --- | --- |
| | TIMOTHYNOHE's Recent Blog Entries |


Friday, December 21, 2012
Colin Kingston Nohe.
"He who makes the shortest day of the year feel like the longest."
"Thanks to the great folks of Chateau d'Johns Hopkins during our week long stay."
"And finally I must thank my strong resilient beautiful wife for going through 5 days in Labor & Delivery without a single compliant beyond, "my ice cup is empty; may I have some more?" Wow. Eat it Mayans!"

-- David's Facebook post showing off baby pictures.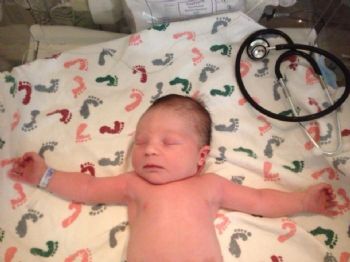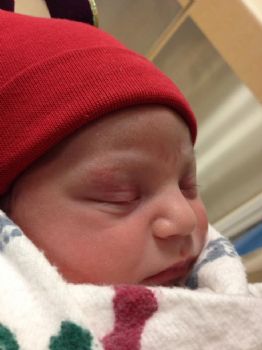 Born about 2:00 PM on 21 December 2012, the day of the Mayan Apocalypse that didn't happen. But my son's world (as he's always known it) ended today.

7 pounds 10 ounces
19.75 inches.




Friday, December 21, 2012
This was posted at https://www.facebook.com/fitnessquotes2. AKA Fitness Motivation | quotes | videos | tips|.
https://www.facebook.com/fitnessquot
es2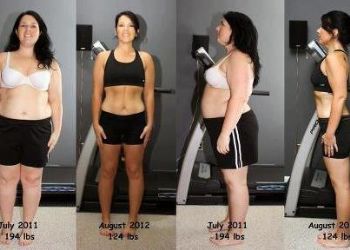 "Transformation"

A lot of commenters were asking "What program did she use?" I posted this response.

"What did she do? What program did she use?

"It's not a national secret or rocket science. It may be a form of brain surgery.

"She got up off her ass and stopped stuffing her face. Harsh? Maybe. But the fact is, all the so-called programs out there that are successful, taking it off safely and long terms, have a few things in common:

"1) Eat smart. Smart means all, and I mean ALL the right nutrients in the proper balance and portion size. No-carb diets are out. All protein diets are out. High fat diets are out. Fill your plate with 1/2 veggies, 1/4 protein, and 1/4 carbs (starch). And don't deny yourself yummy stuff no and again ... just not all the time.

"2) Move. Most of us who get way out of shape entered a cycle of sitting on our butts behind a desk all day and in front of an idiot box in the evenings. We are tired all the time. We have no energy to exercise. To start, get out and walk for 10 minutes a day. If you are watching TV you have 10 minutes to devote to your health. Walk in place in front of the TV. 10 minutes a day is enough to show healthy improvements. But if you do that, you may discover that you want more. And don't neglect strength training. No gym necessary. Do body-weight exercises.

"3) Develop new habits. Your new diet, as in what you eat on a day-to-day basis, has to be able to last you a lifetime so no fad diets, no deprivation diets. You need to do it every day and never stop doing it. Even after the weight is off. I has to become second nature to you. And your exercise regimen is the same. It has to be something you can do day in and day out. If running is not for you, find something else that you can do on a regular basis. Two habits that are very important: get enough sleep, 6 - 9 hours a night, and when you get up, eat breakfast. Eating Breakfast will stop the 9:30 cravings that send you to the vending machine.

"4) Seek support. Do something for yourself where you can get the support of others in your situation. Weight Watcher, SparkPeople, Jenny Craig. Buying a book and going at it alone, tends to be just that: lonely. It may works for a while, butat some point your motivation wears thing and you start to fade.

"I have done what that woman above has done. I went from 250 to 150. It took me 18 months. I admittedly have had a little rebound, but that happened when I became a runner. That was disturbing to me, but I sought out my support and I did not enter into a self-destructive spiral that would have led to my re-entry into bad habits weight re-gain. I have maintained a proper weight and fitness for over three years now.

"I enjoy my new fitness. I like to look in the mirror and see me without the fat face and Santa Claus belly. I have fun running. I like being healthy and fit.

"You can do it too! Really, you can!"


Wednesday, December 19, 2012
After 60 very non-productive hours at Johns Hopkins, the doctors finally sent Carolyn home. They have been trying to induce, but still the baby prefers to remain where it is for now.

Dave called me in a panic today. "I have to get my Bar Exam application in by tomorrow or I'll have to wait until August to take it." Then he gave me a laundry list of things for the application that were not clear that he needed when he originally made the application in November.

"Calm down, son. You get those things together today and I will hand deliver it to Annapolis tomorrow for you."

"Geez, Dad, my wife is in the hospital having a baby or not and I just don't have the time to be driving to Annapolis for this. I'll just have to wait until August."

Son, ah say, son, you seem to be either a mite deef or tetched in the haid.
"I, me, your too-nice-to-you dad will take your package to Annapolis."

"Oh, you don't have to do that." Sheesh. What is *wrong* with that boy? "Besides, I'll never get everything together in time."

"Look, if you try and fail, you may have to take the Bar in August. If you succeed, you will take it in January. But if you don't try, you will definitely have to wait until August. Get over here and let's started shuffling paper."

"But, Carolyn ..." Then I heard something in the background. A woman's voice telling him that he was being an idiot. I love my Daughter in Law.

Three hours work and he was back to Hopkins. I have an early morning drive to the state capital.

The things we do for our kids.

I hope I taught him a good lesson today.


Tuesday, December 18, 2012
Here's the deal.

Carolyn's doctor has decided that she has symptoms of preeclampsia. It is not unusual for the doctor to recommend delivery this late in the pregnancy. But, Baby Davolyn (or is it Carid?) just isn't paying attention. So Dave told us with a shrug "Tonight, tomorrow, Thursday, when ever." Doesn't matter, the doctor wants her in the hospital and not out of bed for more than a couple of minutes at a time.

She's at Johns Hopkins, so who can argue with one of the best hospitals in the world? Right?


Tuesday, December 18, 2012
Carolyn, my daughter-in-law, is due to deliver our first grandchild on December 24.

Today she was in for a routine visit and the doctor was concerned about her high blood pressure and the possibility of pre-eclampsia and he suggested that she head on over to the hospital and they would begin to induce.

That was twelve and a half hours ago.

Still waiting.

We don't even know if it's a boy or a girl. Just The Baby.

Here's my theory. Doctor doesn't want to run the risk of interrupting his Christmas Eve dinner with family and had a hole in the schedule that Carolyn fit very nicely into.

Who me? Cynical? Nah, not me!

Or how about this. The Mayan calendar Zombie Armageddon is coming on Friday and the Doctor wanted this baby born before that to keep it safe from Zombie's who would love to feast on a very pregnant woman.

===========================

And Mike boarded the Plane at LAX around 5:30 our time and was to arrive in Philly at 10:00, get another 45 minute ballistic flight to BWI and be here before 12:00. Except we have had heavy fog all day and flights were being delayed or cancelled. We were expecting about 30 minutes delay. When he got to PHL, they had cancelled all flights this way ... BWI, National, and Dulles.

Fortunately for Mike there was a nice lady who was going to rent a car and drive to Baltimore, actually to the BWI, and offered him a ride. Shoot. We live so close, I have ridden my bike to BWI. He's about an hour away at this point.

So just sitting here watching something stupid on the idiot box and waiting. Waiting. Waiting for Dave and Carolyn's baby. Waiting for my baby. Waiting for sleep.
First Page
1
2
3
4
5
6
7
8
9
10
11
12
13
14
15
16
17
18
19
20
21
22
23
24
25
26
27
28
29
30
31
32
33
34
35
36
37
38
39
40
41
42
43
44
45
46
47
48
49
50
51
52
53
54
55
56
57
58
59
60
61
62
63
64
65
66
67 68 69 70 71 72 73 74 75 76 77 78 79 80 81 82 83 84 85 86 87 88 89 90 91 92 93 94 95 96 97 98 99 100 101 102 103 104 105 106 107 108 109 110 111 112 113 114 115 116 117 118 119 120 121 122 123 124 125 126 127 128 129 130 131 132 133 134 135 136 137 138 139 140 141 142 143 144 145 146 147 148 149 150 151 152 153 154 155 156 157 158 159 160 161 162 163 164 165 166 167 168 169 170 171 172 173 174 175 Last Page

Get An Email Alert Each Time TIMOTHYNOHE Posts