Friday, November 23, 2012
Wow. It has been a long month away from home. Since October 31 I have been home for all of three full days. But in that time, I have visited Phoenix AZ, our son in Los Angeles, and voted. I also spent time with our Daughter, ran two half marathons, one in San Antonio and one in Tulsa, ran a 5k in Tulsa and a 4 miler in Corpus Christi and enjoyed Thanksgiving dinner that I didn't cook.

It will be so good to get home tomorrow night and sleep in my own bed, eat in my own kitchen and watch my own TV. And I miss my dogs.

It has been fun, but also exhausting. I need to get back into my own environment and back to my routine.

So looking forward to it.


Thursday, November 22, 2012
... she ran her first race today.

Ha! You thought I was talking about something inappropriate.

She has decided that she wants to run a half marathon with me and so today she ran her first race. It was the Corpus Christi Turkey Trot 4-miler. It was a big thrill for me to run with her.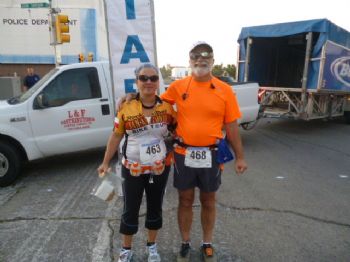 I had gotten that bike jersey in San Antonio but I bought a women's XL since they had no men's L. It was a little tight at my waist, but fit like a Euro or racing fit. She needed a running shirt, so I gave her that one and it looked so good on her I told her to keep it.

Before the race started I asked her if she wanted me to run with her she said "No, you go ahead and run your race." I hate when women do that. It could mean "Go run your race." or it could mean "I think you should run with me, but I want you to make the right decision on your own." But I verified that I would run my own race and I did. (35:59)

After I was done, I went back to catch her and run her in. (49:07)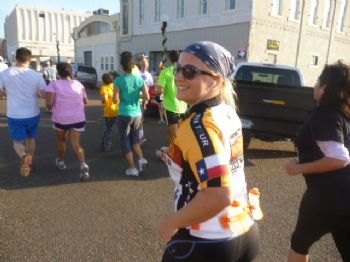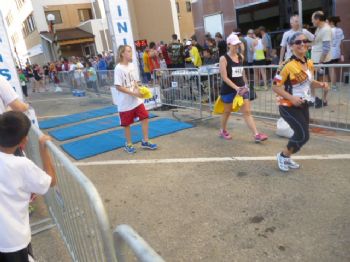 Fortunately for her, they had some fun bling.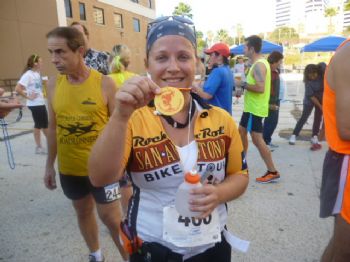 And, It was a beautiful morning in Corpus.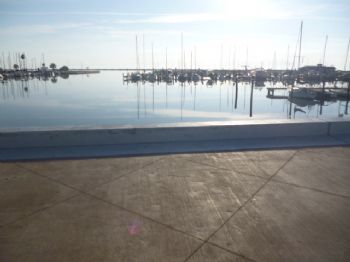 It was so much fun we are planning on our next race together already. Probably a half marathon in March.
First Page
1
2
3
4
5
6
7
8
9
10
11
12
13
14
15
16
17
18
19
20
21
22
23
24
25
26
27
28
29
30
31
32
33
34
35
36
37
38
39
40
41
42
43
44
45
46
47
48
49
50
51
52
53
54
55
56
57
58
59
60
61
62
63
64
65
66
67
68
69
70
71
72 73 74 75 76 77 78 79 80 81 82 83 84 85 86 87 88 89 90 91 92 93 94 95 96 97 98 99 100 101 102 103 104 105 106 107 108 109 110 111 112 113 114 115 116 117 118 119 120 121 122 123 124 125 126 127 128 129 130 131 132 133 134 135 136 137 138 139 140 141 142 143 144 145 146 147 148 149 150 151 152 153 154 155 156 157 158 159 160 161 162 163 164 165 166 167 168 169 170 171 172 173 174 175 Last Page