Wednesday, November 07, 2012
Think about this: at 211ºF you can make an extremely hot cup of tea. Add one degree Fahrenheit and you can make steam to run a locomotive and drive a train.
Sometimes it just takes a little bit more to go from ordinary to extraordinary.
At the Baltimore Marathon the winner got $25,000, second place $15,000.
This was the women's finish after 26.2 hilly miles, or you can look at my next blog.
And here is the link to the men's finish:
youtu.be/uxneNXAskAM
So when you think you are having a tough time getting over that next little hump to accomplish something, don't quit. The difference between very hot water and steam can be one degree. The difference between try and triumph is just "umph".


Wednesday, November 07, 2012
Tonight was a night for political junkies. And if you are a discerning person, you may have already teased out which way I lean politically. I try to keep it out of this arena, but surely it must leak through.

However, I was flipping through the three cable news channels and on one pass through the giddy anticipation fest on MSNBC I saw this guy:




Wow. Could that be ...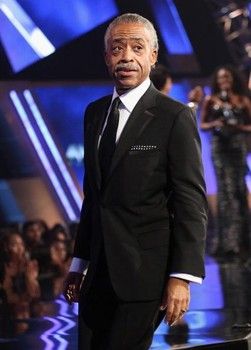 Why yes it is. It's Al Sharpton. This is how I see Sharpton.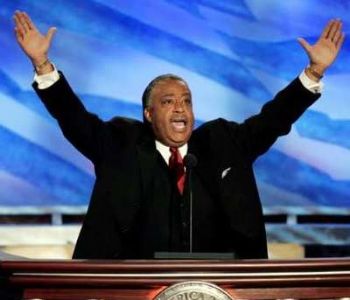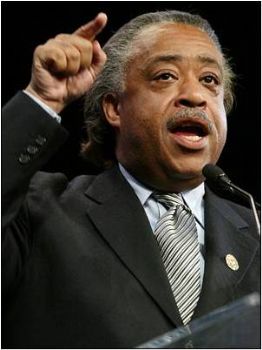 I am still waiting on an apology for what he did and said in the whole Tawana Brawley affair but after thirty years it's time to give up expecting him to do the right thing. (Oops did I just tip my political hand? Well, not entirely unless expecting him to be a stand up guy is political.)

But let's give credit where credit is due.

Al Sharpton has lost more than 130 pounds! Down from over 300 to 167. He is not sick. As I used to say when folks asked if I had been sick, "No, I just got better."

He did it after his friend Bill Clinton (now that's a pair) lost so much weight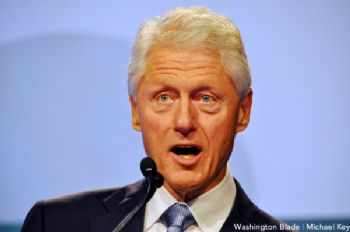 after his heart attack and went on a vegan diet.

Sharpton didn't go vegan, just vegetarian, but I must admit he looks good. And so does Ol' Billy Jeff Blythe.


Monday, November 05, 2012
I have gotten home safely. A five hour flight from LA to BWI was routine. No excitement, no drama. But my goodness I do so dislike sitting that long.

The food in the airport was surprisingly not good. Should it have been a surprise that airport food was bad? Usually I would say not, but usually I can find a couple of shops selling fruit and salads. But I found only one shop selling Red Delicious apples and overripe banana and one variety of salad. I opted for the turkey sandwich and the banana. I ate half the sandwich on the plane.

By 6PM I was home. YAY!

Now for the next four days I try to get back on my regular feed. Then I head to Dr Dani's in Corpus Christi on Friday so on Sunday I can run a half marathon.

November goes on and I am exhausted.


Monday, November 05, 2012
I must be brief tonight. The hotel her at LAX gas a very poor Internet connection so I am writing this on my iPhone for crying out loud.

Today Mike told us some good news. He has a photo shoot for a print ad that if all goes well may take him to Japan. And his work at the haunted house has gotten the attention of a major producer who would like to groom him. No real details yet so as far as I am concerned it is still a case of counting chickens before they hatch. But meetings have been "taken" and he asked for his passport. Hmmm

He took us to Rodeo Dr in the Hills of Beverly and while the Mom bought him an outfit at Brooks Bros. while he was trying it on someone told him that what he was wearing was "a cool look." He looked familiar and after he left the salesman told us that Billy Crystal thought Mike looked cool.

The drive to Malibu was miserable. But that's LA driving.

Mike is happy and working. I can't ask for more.
First Page
1
2
3
4
5
6
7
8
9
10
11
12
13
14
15
16
17
18
19
20
21
22
23
24
25
26
27
28
29
30
31
32
33
34
35
36
37
38
39
40
41
42
43
44
45
46
47
48
49
50
51
52
53
54
55
56
57
58
59
60
61
62
63
64
65
66
67
68
69
70
71
72
73
74
75
76 77 78 79 80 81 82 83 84 85 86 87 88 89 90 91 92 93 94 95 96 97 98 99 100 101 102 103 104 105 106 107 108 109 110 111 112 113 114 115 116 117 118 119 120 121 122 123 124 125 126 127 128 129 130 131 132 133 134 135 136 137 138 139 140 141 142 143 144 145 146 147 148 149 150 151 152 153 154 155 156 157 158 159 160 161 162 163 164 165 166 167 168 169 170 171 172 173 174 175 Last Page