Sunday, July 10, 2011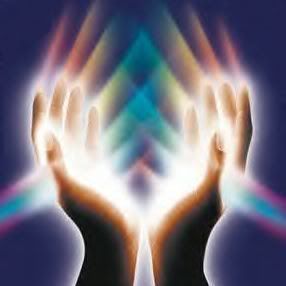 While I haven't been focused on recording my workouts here much, I have been exploring healing type workouts. As many of you know I have health issues which make working out extra challenging. After much research I have found so many types of workouts are healing.

So I added in a rotation which I call HEALING workouts which I probably will do forever, as I need healing. The workouts help with the mind-body connection, repairing neuropathways, helping to establish new ones, increasing balance, strength, flexibility, range of movements o the joints, pain relief, and improving brain function.

My list of workouts I do has grown, but from what I am reading it is the variety that helps in making new neuropathways and strengthening the ones that are damaged.

My workouts lately have been YIN yoga which involves holding poses 5 min. or longer to create a separation in the bones which helps move blood and healing fluids into the spaces while providing a gentle traction and healing effect. So far the poses I have encountered have all been sitting which is great for me. It always feels beneficial during and after the workout for days. It releases pain and stiffness in the back and joints all over. It's not a workout to develop strength but more so for flexibility, pain relief, to prevent atrophy in the joints or spine. (I believe those were paul griley's words.) The poses give traction to the spine allowing it to open up with the poses or the hips which all make the back tight and painful if not stretched out.

I do like EOIN's the pursuit of happy hips for a regular yoga workout that moves faster. Its a different form of yoga which is more strength involved and has wonderful healing meditations. He focuses on happy thoughts, getting rid of the negativity - he leaves one feeling hopeful. When I can't sleep, I think of the beautiful field where he films this dvd and imagine sleeping there. It works everytime. Peaceful Bliss. ZZZZZZZZ.

Classical Stretch DVDs help with balance, range of motion, flexibility, yet is a wonderful healing type movements which blends ballet, ti chi, qi gong and other effective movements. I always feel better after doing the workout. classicalstretch.com I purchased earlier this year as many of her workouts as possible as they go out of print pretty quickly and the price of them goes up on other websites as they become scarce. They are little known jewels of workouts. At first I was not impressed until I did them for a few days are the lightbulb clicked. I wasn't hurting like I used to. When my hip is out a bit and it jabs me when I walk, I pull out her hip episode and just like that it stops hurting or whatever part is bothering me. SHe has foot workouts and many other parts.

There are many raves on videofitness.com about how these workouts help with pain, strength, energy yet are gentle with a strengthening and toning effect to top it all off. Her website has tons of free downloads under her newsletter. She also has lots of testimonials. The workouts are 25 min. again a gentle workout I can do even on my bad days.

Barre and Ballet workouts help with the neuro-connection is my opinion by activating the muscles more deeply than many workouts I have ever done which helps me in moving.

My favorite is balletbody.com downloads. Physique 57, Pure Barre, and others. Balletbody downloads especially make my weaker side get an equal workout to the stronger side by special isolation techniques. https://www.facebook.com/photo.php?pid=694
0077&l=cb5703666f&id=117447829753 Sara is making a dvd set in addition to her weekly downloads. My favorite butt killing workout is bridge on the wall 1 from her.

T-TAPP is new for me. I only have downloads on youtube that I have done. The simple workouts are extremely effective at activating the muscles. The are gentle, no impact so far and have kicked my butt in a wonderful way. It wasn't just my butt that was sore, but my inner thighs, arms, triceps, and biceps. I was so impressed I ordered a workout dvd which should arrive soon. The workouts are not fancy or modern from what I see. However its not the look of the workout that matters for me as the RESULTS are more important !!!

This is NOT my photo. IT is a lady who is showing results after a 60 day t-tapp challenge.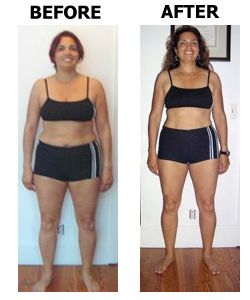 Again the big key to the workout if you try them is muscle activation. I did a one hour workout from youtube downloads - so it has lots of instruction. Then I added more reps to make the number they say you should do and I was sore !!! My muscles burned. It was all done by how you position your body which causes muscles to be activated. Not by using weights.

Callanetics is great for helping to heal the back and different joint support systems. It again is no impact and wonderful. The dvds are outdated but they are great for healing as many have reported on lowcarbfriends.com under the callanetics forum is lots of improvement photos.

NIA is also new. Debbie and Carlos Rosas created a series of workouts that combine martial arts along with aerobics to make a no impact effective workout. The movements look silly, but I find my whole body relaxing with the dance. Tensions just leave and a sense of silly, playful joy fills my body. My heart rate increases as the beat of the music and dance increases. The workouts remind you to feel your feet or to reach out with your arms to feel your environment. It has you set your intention at the beginning of the workout. I feel like I can feel energy fill my body as I try to replicate the movements while hoping no one comes into the room where I work out as I feel I look silly. Heck, I don't care what I look like as long as I improve my health.

Some reviews of NIA are here : http://www.niadivas.com/node/471
You can purchase them here : http://nianow.com/ Or on amazon.com
You can see clips on youtube under a search for NIA dance or here : http://www.fitsugar.com/DVD-Review-Nia-Unp
lugged-4588611

NIA feels like its stretching my back relieving pain and stiffness, helping my bodies range of motion, encouraging me to feel more around me like the floor to notice sensations - which helps with balance, it's gentle cardio, has healing moves incorporated into the workout. NIA website has tons of articles and testimonials.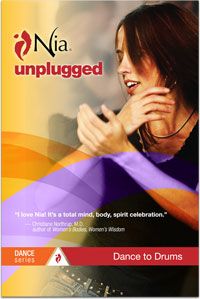 Forrest Yoga is amazing. The instructor used to be paralyzed and was able to reverse her paralysis to become a very flexible wonderful teacher. I was impressed watching part of the workout how she is able to help people with back injuries modify the exercises and activate the muscles to get a more effective workout. I hope to get her workouts on dvd soon. Mine was a download. She gives me hope in reversing my back injury. ANA FORREST. She has two dvds and several downloads on a yogadownload site. I can't remember the name of it.

Kettlebells are great for increasing the range of motion, balance, strength, cardio endurance and are non-impact !!!! There are so many testimonies of people recovering from horrible injuries with kettlebells here : http://www.dragondoor.com/articles/success
_stories/ Lauren brooks also has a great testimonial of a young lady who's health, strength, and weight turned around with kettlebells.

Walking workouts are also on my list when I feel the need. It also helps with my balance, coordination, and works my muscles differently from just going for a walk. It helps with the marching like movements working the hip flexors.

To make walking workouts even more challenging I add barre like movements and hold the t-tapp positioning to increase the MUSCLE ACTIVATION. The t-tapp positioning that I learned from youtube, when I remember to use them makes a big difference in the intensity of the workout. T-tapp really impressed me. However, it is difficult to keep your body in the proper form without constantly trying to remind yourself to stay focused. Its easy to relax and not have the same effect.





Qigong !!! Years ago I took a healing touch course and learned about energy healing. Qigong is a very mild no impact workout that helps you to move energy through your body. It helps with flexibility, energy, coordination, balance, and general well being. I hope one day to try out Lee holden and other Qigong instructors.

My old dvd only has a couple of workouts on it called 5 day Fit Chi. . . One day I will be able to save up for LEE HOLDEN's set of workouts. http://www.exercisetoheal.com/?gclid=CPHG6
rz196kCFQh2gwodUEkLfg and here http://www.leeholden.com/ I don't have Lee's dvds but on videofitness old reviews of it were very impressive. Also there are many other qigong dvds that show healing type workouts. One day I want to invest in more of them.

I am sure there are many other forms of healing workouts which I have yet to discover. There is movement therapy which is a mix of dance workouts which help the neuro-connections.

Another recent article mentioned doing kickboxing as being helpful for MS. They used a support system that they placed the patients in while they kickboxed so they wouldn't fall. One day hopefully I can find some easy kickboxing dvds that are slow for my uncoordinated feet.

MUSCLE ACTIVATION seems to be the key to strength for ME. I am by no means an expert, but I think I am on to something. If you don't properly activate the muscles then they don't get turned on. You go through the movements and don't get the same workout as you would if your not activated. Glute atrophy is common in women one article states. For me with MS, I found that my muscles don't turn on when I use them. They tend to go through the motion of working out. It wasn't until I tested my muscles with some online tests that I realized part of the problem comes from the muscle not receiving the message from the brain. The workouts I mention for me activate my muscles better than other workouts I have tried.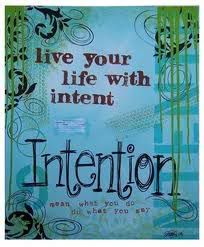 My workouts are called healing as its my intention. NIA says to focus on your intention at the beginning of the workout to create the mood. The rest of the benefits go hand in hand like strength, flexibility, and cardio endurance.