| | |
| --- | --- |
| | TIME2BLOOM4ME's Recent Blog Entries |


Wednesday, August 31, 2011
The best day of your life is the one on which you decide your life is your own. No apologies or excuses. No one to lean on, rely on, or blame. The gift is yours – it is an amazing journey – and you alone are responsible for the quality of it. This is the day your life really begins. ~Bob Moawad

Life has been hectic lately, worrying about my husband hoping he doesn't have cancer. Many tears have been shed, lots of prayers said. His doctor does not believe what my husband is saying. He put him on antibiotics which seemed to help his respiratory system. Then he came down again with a few days of fevers. He was put on antibiotics again even though his doctor is not believing that he is ill. The thing is as a RN, I have the skills to listen to my husband's lungs and I know his lungs were not clear. They were wet sounding, full of mucus. His o2 sats have been in the lower 90's. That is not normal for him.

The second set of x-rays will be done soon. He has an appointment scheduled to get his throat scoped early next month. So we are still waiting for an answer.

On the positive side, he has reached deep into his spiritual side. He found his mother's old Bible and read from it outside under the shade of the mulberry tree. Inside it he found some childhood letters to his mom and photos of him. Many hours have been spent praying and reading the Bible. It has been of great comfort for him. He said when he was praying, that God said he would be fine. He says he now feels like the cancer scare - was just a terrible scare.

We took time and traveled to the Trinidad and enjoyed 5 wonderful sunny days th walking on the beach. We took photos of the sunset, ourselves, and just enjoyed the peacefulness of the nearly empty beaches. Of course we couldn't help but search for agates. We came home with a small sandwich bag partially filled. During that time I spent much of my time in prayer. To me I feel more spiritual out in nature vs. being in a church being preached to.

My husband's anxiety is decreased, but he still has moments of it. He decided after the trip that he would start an exercise program. He has worked out for years, but he is rededicated to working out. Since he restarted after not doing it for a bit, he had a bit of cleansing or a healing reaction. He became ill with the second respiratory illness, running a fever, was very pale, short of breath, coughing up lots of mucus. I told him often its a sign of healing that can happen when one changes diet or starts exercising. He has more hope and is positive.

My husband said he needed a different form of exercise than what he has been doing, so he went out and purchased a really nice bike. It is on order and won't arrive until October, but I feel its great to see him uplifted. He started back into doing resistance bands, stretching, and step workouts. He also joined me in drinking green smoothies which was a big surprise !!!

The other day I saw a program on the benefits of drinking green smoothies and decided to add them into my diet. Today was the second day of drinking one. I have to say I feel really happy that I can get in lots of nutrition by blending fruit and greens in our vitamix. Today our smoothie had one whole avocado with the pit, spinach, grapes, a mango, pineapple all fresh and about a cup of water. I blended it up and it made a fruit flavored yummy, but gross looking drink.

As to me, the stress caused the MS to act up, so my workouts have been hit or miss. There have been days when I can barely move, so I do yin yoga or restorative yoga on those days. On the good days I have been doing T-Tapp and yoga. When we can we take a walk out in the sunshine.

I am so very impressed with the T-Tapp workouts as they seem to really help with the rewiring of the neurons in my brain. The muscle nerve connection improves after I do the workout. My walking improves along with balance, I can feel the carpet better, my back soreness is eased, and I can tipie toe. I lost the ability to do that with MS. But after doing the workout I can tipie toe for awhile.

Another product I am impressed with is T-Tapp's Pyruvial Glycine spray. It helps with my endurance and energy levels. It is a spray that you take off and on during the day. Its main purpose is to help with energy and weight loss. I haven't lost weight, but I notice that when the MS heavy lead feeling comes on when I am working out or walking, It decreases it and even takes it away at times. I am able to complete longer workouts when I take it.

The other day my husband and I went up to Mt. Shasta and we looked through there rock and crystal stores. I was worn out after 3 stores so I sprayed it in my mouth. Then we walked back to the car about a .5 miles away. We stopped at a park to have a picnic lunch and waited to see if my body would recover so we could see the waterfalls. Well it did !!! We walked down a steep narrow trail to the falls and sat under the mist. It was so beautiful. The hike up was very steep, with a steep drop if you slipped. I concored my fear and hiked back up. I have a horrible fear of heights. As my muscles fatigued, I took a few sprays and was able to hike up the challenging trail. It was very impressive considering two days ago I had been chair bound due to severe weakness. Even when I feel bad if I take the spray I can manage a short workout.

Today I reordered the spray and the store was kind enough to give me a thirty percent off with the purchase of a book. It was quite a savings since I was trying to stock up. I didn't need the book as I already have it, but the savings more than paid for the price of the book and more.












Thursday, August 11, 2011
YEA !!! On 9-9-11 I completed one year of working out consistently !!! Firmly implanted in my daily habits is working out regularly. It's exciting. My journey has been filled with ups and downs with health issues and challenges, yet I pressed on. Nothing has stopped me in realizing my goal.

Working out started as a struggle especially since my body is challenged with MS. The workouts are harder for me than the average person. Many times when I was done working out my body would collapse into the floor and I would lay frozen for a bit until I could crawl over to the phone. My husband would always help me up like a wonderful hero he is. Day after day I pressed on, committed to improving my health.

Over time working out became a habit. I had to give up going to the gym due to the increase in MS symptoms that hit after working out. Instead I purchased lots of workouts of many different types to find out which exercises are best for me. On any given day I can pick from any instructor I want and get a workout in. I learned on days I feel very ill and weak I can do RESTORATIVE yoga or YIN YOGA and still get a workout in. My ability to walk distances has improved to 3 miles or a bit farther.

Now when I miss a day working out I feel very guilty. I do take rest days when needed though, as I listen to my body. I learned its good to do so because usually when I rest my bodies strength improves.

This year has been spent in learning how to be my own physical therapist. Lots of articles have been read, studied, and researched in attempt to find workouts that work with multiple sclerosis - helping my body rather than making symptoms worse. I have found several different kinds of workouts that help my body to move better and other ones to try out.

Recently, RKS kettlebell system sold me a set of bells for 75% off !!! Now I have three nice kettlebells to use. They also have a great set of dvds with tons of workouts on them.

Today I am happy to report since starting T-TAPP two weeks ago I am down 11.25 inches !!! I am shrinking all over. It's a workout that is reactivating my muscles that were trying to atrophy. My muscle tone is improving, my legs are looking better, my arms well you can now see a bulge of muscle peeking out under the layer of fat. My abs have shrunk dramatically. Its all about the muscle activation. If the muscles don't activate properly, one can't make as much progress. I will continue to press on making progress.

You can find the workouts at T-Tapp.com. They are plain jane workouts filmed in Teresa Tapp's living room and a resort. They are filled without music as your mind is supposed to have better neurokinetic flow without it from my understanding. The workouts for me are helping me to loose inches by activating muscles that I couldn't feel well when I worked out. Like my abs. I would do crunches and not feel my abs tightening up well. Now I can make them tighten up. It retrains the muscles to work. There is lots of stuff to learn with the workouts. Her movements are different from traditional workouts. She has you hold your muscles in linear isometric form while doing the workouts. Its tough to hold the form and do the workout, but its training all the muscles to work together. You use 5-7 muscles or more in any given movement. My balance is improving and my ability to walk with her workouts. Its really exciting. It also feels like my cognitive fog is clearing. The light is coming through.

My dear, wonderful husband has been feeling ill. We are afraid of what he thinks he has, being a long-time smoker. He has a lump on his larynx and we are waiting for a specialist to call to see him. His x-rays of his lungs has white spots on it. I encourage him to make a lifestyle change, but he has yet to listen to me. I pray that he will develop interest in wheatgrass juice and a healing diet and lifestyle. I love him so very much. He is the most wonderful husband one could ever have. Please keep up your prayers for him. I am trying to stay strong.





Monday, August 08, 2011
I saw the x-ray of my husband's lungs. . . I am waiting for the doctor to tell us. . . The problem is I saw lots of white spots in both sides of the lungs and the rear view.

It seems like I pray all the time for a Miracle. My husband is all I have in my life, the only person who loves me.

My body feels tired and weak since stress affects the MS. I try to stay strong while we wait for the diagnoisis. We are also waiting for him to get an app. to have his throat scoped. He still feel a knot in his larynx.

Tomorrow is my exercise anniversery, one year of being totally comitted. Its hard to press on while worrying.





Saturday, August 06, 2011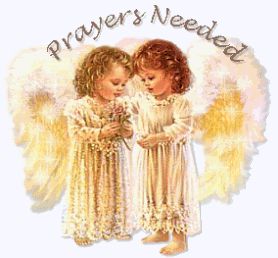 I am soooo SCARED, teary, for my husband. He says he has the symptoms of throat cancer. I love hime so very much. It took me so many years to find him. He says he feels like he won't live long.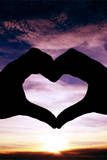 He has an appointment to see the doctor on Monday. Right now he is very fearful and anxious. Severe anxiety. We are seeking specialist, but right now I haven't been able to improve his outlook and turn it into a positive - that it might just be pneumonia or a sore throat. He has a conviction that he is dying. Its scary to see him feeling like this. The doc. won't order anxiety meds over the phone and won't be in until Monday. I am trying to point out the positive and how many people when they have it have been cured or healed.

He still needs prayers to calm him down and hopefully heal what is bothering him. His lung has crackles on one side. He says he feels like he has a growth in his larynx.


Please, Please Pray for him.








Friday, August 05, 2011
I just had to share these senior text messages. LOL. They totally fit me.

ATD - at the doctor
BFF - best friend fell.
BTW -bring the wheelchair.
BYOT - bring your own teeth.
FWIW - forgot where I was.
GGPBL - gotta go, pacemaker battery low.
GHA - got heartburn again.
IMHO - is my hearing aid on?
LMDO - laughing my dentures out.
OMMR - on my massage recliner.
ROFLACGU - rolling on floor laughing and can't get up.

It' been less than two weeks of doing t-tapp workouts and I have lost 4 inches off my belly pouch the lower apron area !!! My abs 2 inches above the belly button is down 2 inches !!! My thighs are smaller, my arms are decreasing as my chest size. It is unheard of for me to have such changes with any workout - all while eating ice cream and cookies. ???? It's crazy. How can that be. My weight has stabilized.




First Page
1
2
3
4
5
6
7
8
9
10
11
12
13
14
15
16
17
18
19
20
21
22
23
24
25
26
27
28
29
30
31
32
33
34
35
36
37
38
39
40
41
42
43
44
45
46
47
48
49
50
51
52
53
54
55
56
57
58
59
60
61
62
63
64
65
66
67
68
69
70
71
72
73
74
75
76
77
78
79
80
81
82
83
84
85
86
87
88
89
90
91
92
93
94 95 96 97 98 99 100 101 102 103 104 105 106 107 108 109 110 111 112 113 114 115 116 117 118 119 120 121 122 123 124 125 126 127 128 129 130 131 132 133 134 135 136 Last Page

Get An Email Alert Each Time TIME2BLOOM4ME Posts