| | |
| --- | --- |
| | TIME2BLOOM4ME's Recent Blog Entries |


Friday, December 06, 2013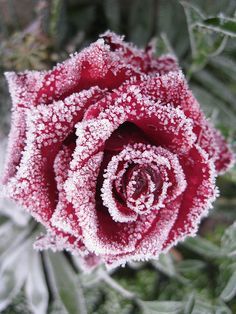 Hubby just came back inside from pruning the roses. They still had some beautiful flowers on them. It was snowing lightly as he punned.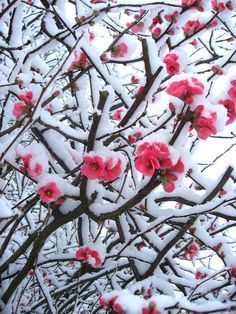 In sunny Northern California we are supposed to get 7" of snow. We live in a spot that rarely gets snow, but it's coming down hard and is supposed to keep snowing over night. The HollyHocks still have buds on them. They bloomed all spring, summer, and fall this year.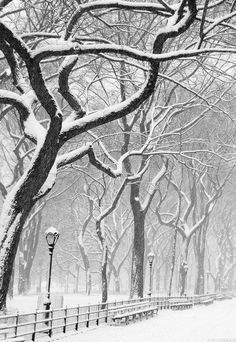 It's so beautiful outside !!!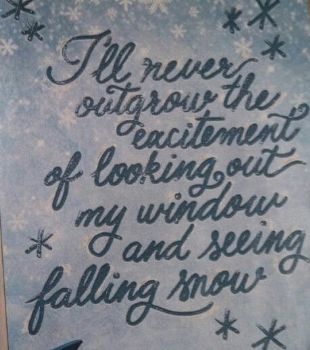 In the morning after we have some accumulation, Hubby and I are going to make a snowman.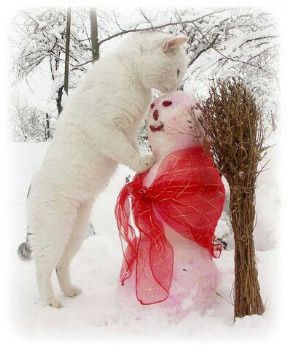 When we go for walks, the wild mustard is still in bloom. It's weird, perhaps the global warming is affecting the plant. Yet it's snowing.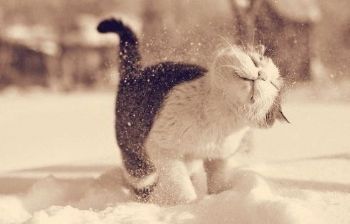 It's so cold that the cat stares out the window looking at all the birds hopping around outside, eating the birdseed. She says its too cold to go out.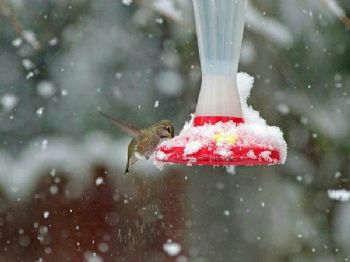 The hummingbird food was frozen solid today. A red headed green backed hummingbird was frantically trying to get some breakfast. I apologized to him profusely for forgetting to make him some extra sugary solution. I whipped it up quickly so he could have something to eat. It's a supersaturated sugar water solution. I use about 2 cups of sugar per quart of water. It doesn't seem to freeze easily like the summer solution. There isn't much in bloom anymore so he was hungry. He came back and chirped a thank you.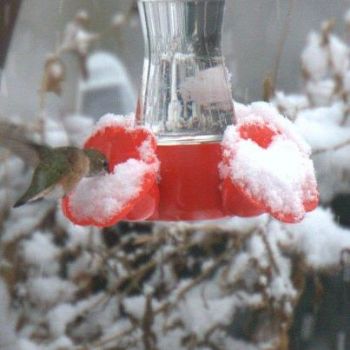 Dinner is done. Hubby wanted a vegetable pot pie. It's perfect for the cold weather. Rich Fudgy brownies are for dessert. Yum.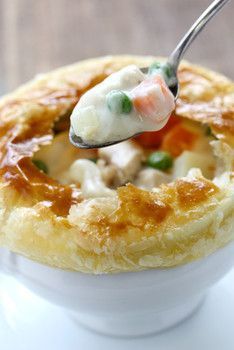 We continue to juice frequently. I drank the usual beet, carrot, apple, cucumber, celery, and much more combo. Today we made our Sh*ty Shots. It's bitter melon, lemon grass, turmeric, rosemary, and lavender juiced together, sprinkled with black pepper. The black pepper helps the absorption of the fresh turmeric juice along with the black seed oil. Each shot has a tablespoon of black seed oil which is a powerhouse of nutrition. It's flavor is much improved over straight bitter melon shots. It's about a 50-50 bitter melon to turmeric mixture. It's super powerful in fighting all kinds of diseases.

Health ranger reports that turmeric/curcumerin, "Neurorestorative: Curcuminoids appear to rescue long-term potentiation (an indication of functional memory) impaired by amyloid peptide, and may reverse physiological damage by restoring distorted neurites and disrupting existing plaques." It's a great reason to take curcumin. http://www.greenmedinfo.com/blog/turmeric-
produces-remarkable-recovery-alzheimer
s-patients?utm_source=www.GreenMedInfo
.com&utm_campaign=3962ad9c7c-Greenmedi
nfo&utm_medium=email&utm_term=0_193c84
92fb-3962ad9c7c-86786209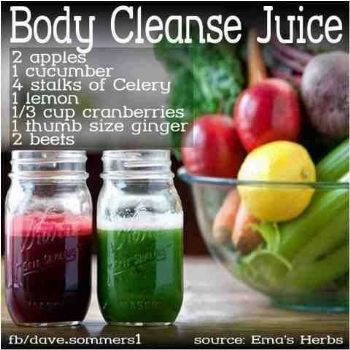 Here is more about the black seed oil. Cancer-Fighting. Black seed extracts have proved effective in treating tumors without the negative side effects of chemotherapy. Scientists have discovered a black seed component known as Thymoquinone. A recent study as the Texas A&M university showed that thymoquinone had anti-cancer properties. They identified that "Thymoquinone inhibits tumor angiogenesis and tumor growth".1 In June 2007, the Brazilian Journal of medical and Biological Research published a study on the anti-tumor properties of black seed extracts. The study showed that there was a clear reduction in the growth of cancer cells in mice that were treated with black seed extracts (up to 95%). This was significant as it confirmed that black seed extracts had anti-cancer properties. http://superhumanfoods.org/2012/07/nigella
-sativa-black-cumin-blackseed-cancer-a
llergy-spice.html They say to take one tablespoon 3 times a day.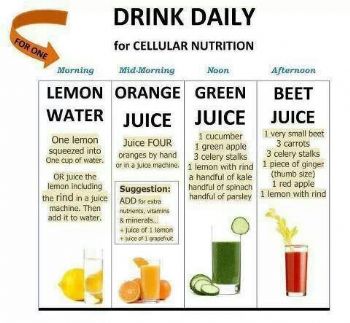 Hugs Everyone.








Thursday, December 05, 2013




I confess, I LOVE CHRISTMAS. I enjoy the cheerful Christmas music, the fresh pine smell of a fresh cut tree, the red marbled poinsettias, fragrant paper white bulbs.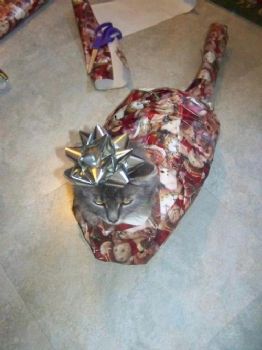 I love the sounds of bells ringing, Christmas music playing, cool weather, frost on the ground, snow capped mountains, the cheer, good will, the twinkling, sparkling Christmas lights. They all make me feel so blessed to be alive.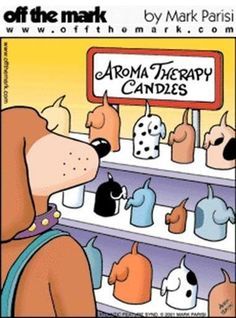 I even love getting presents for my husband and kitty cat, wrapping them up in some beautiful Christmas wrap.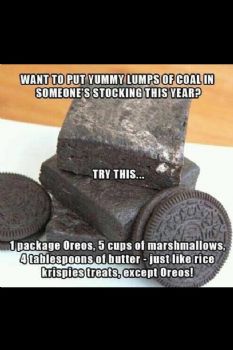 What I don't enjoy is feeling pressured to purchase gifts, things people may not want or need. I feel FORCED TO purchase a gift for my husband's family gift exchange for adults. We tried opting out, but we were pressured. Eventually he gave in, so I did too. So for the last few years, against my will, I have purchased gifts to exchange. It's a sad tradition to carry on, to swap gifts with adults with high expectations of having their desires filled. I could understand if it was a child of a family member that was poor, but adults. Adults who don't even like me??? Why?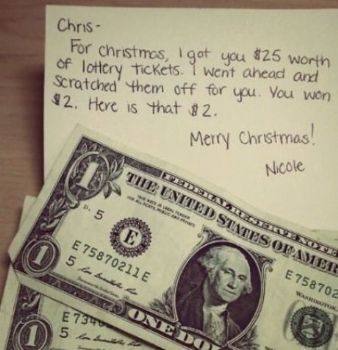 Every year hubby's family gets together to share a dinner. After a few Christmas dinners passed I opted out of the tradition. Why? They eat differently, they make fun of how I eat, they say things often that hurt my feelings. Excuse me if I don't eat bread and a plate full of meat. Please forgive me !!! Only a couple of souls dared tried the vegetables I brought to the meal.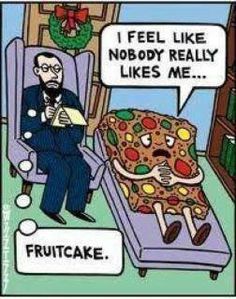 It got to where I would dread going to dinner with them not knowing what was going to come out of their mouths. I was accepted when I was healthy, working, with a good income. Once I got sick I was accused of leaching off my husband financially. They accused me of planning my illness.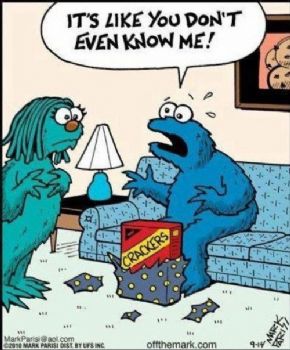 When I dated him we discussed he had diabetes, heart disease. He had been a smoker and chewer of tobacco, had unhealthy habits. He knew I had symptoms of MS, undiagnosed at that point and time. I had seen many doctors who said it was all in my head over the years. I knew the likely hood of him coming down with a catastrophic disease was more likely than me, as I ate healthier. We both agreed that no matter what happened we would not let the fear of illness frighten us away from loving each other.






Now I avoid Christmas dinner, not wanting to face the judgment of his family.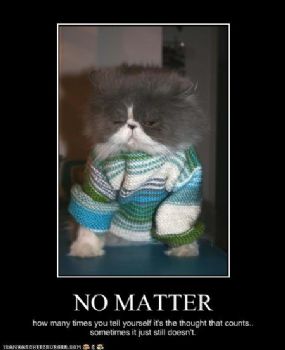 I would rather spend my time at home, eating what I enjoy, surfing the web, reading a good book, and petting my kitty.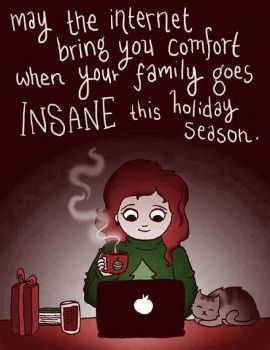 Every year they exchange gifts. It's another worthless tradition.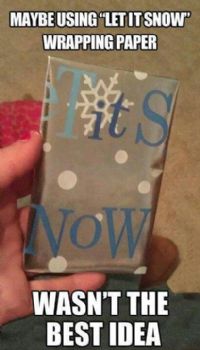 It's mostly adults who swap presents without knowing what the person receiving would really, honestly want. One year I got a scratchy, itchy lap blanket !!! Just what I would love to have wrapped around my shoulders. Scratch, Scratch.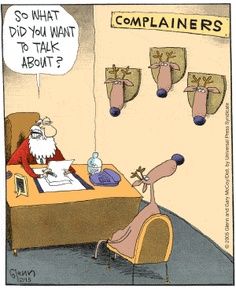 Last year I gave away the DVD Fat, Sick, and nearly Dead to my fat brother-in-law, wife, and child. I am glad to say that the DVD had an impact on his life as he lost weight, per hubby.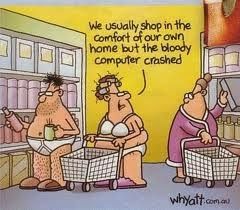 This year I am getting a motivational coffee cup for his father. It's polite and respectful, uplifting like me. Next year I am going to get this pillow for who ever name gets drawn for me. I am not going to go out searching for scented candles and lotions.



I am going to express myself!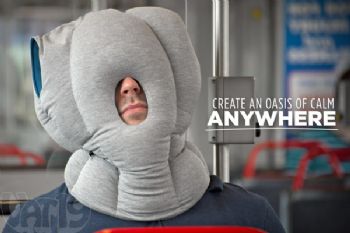 Next year if I get his brother's wife I want to get her this pillow. I hope I get her name so I can give her this pillow. It's so perfect for her. It goes with her loud personality. It's simply perfect.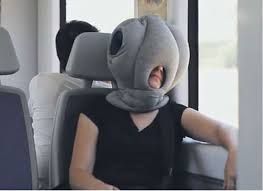 They say it's the perfect gift so a person can take a nap anywhere. If its perfect I need to get one for her. She is the reason for the Christmas exchange after all. We have had the discussion to quit exchanging worthless Christmas gifts, gift cards, things we have to return but she won't stop her tradition.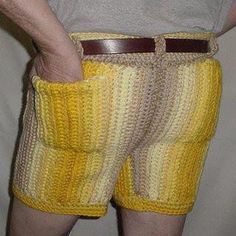 I mean it seems silly for everybody to swap $25.00 gift cards. When your done swapping you still end up with the same amount of cash. Right. So why bother?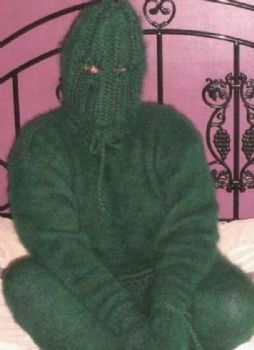 I mean why should I want to receive a $25.00 gift card to Petco and give you a $25.00 gift card to Starbucks, seems silly right? The other year DH's brother asked for an expensive present. When he didn't get what he wanted he looked disappointed and made comments that weren't so polite. He got Fat, Sick, and Nearly Dead. HAHAHA. I personally on my fixed income can't afford to spend grand amounts of money to make someone happy when I need what income I have to survive. For gosh sakes, they are adults - behaving like kids. Grow up. Adults don't need presents like children do. When we want something we save up for it and go purchase it.






I FEEL FREE FROM Christmas pressures. I choose whom I want to associate with.
I still participate unwillingly in their gift exchange. Each year I receive a package of stuff to donate to Salvation Army. At least it's tax deductible.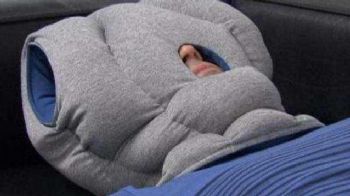 Next year I am giving out this head pillow. Maybe then they will understand how foolish it is to purchase worthless gifts for each other.







Next year I am going for the naughty list. Oh, I saw the pillow on sale on groupon or some site like that for $25.00 if you have anyone who deserves it, it's a bargain !!!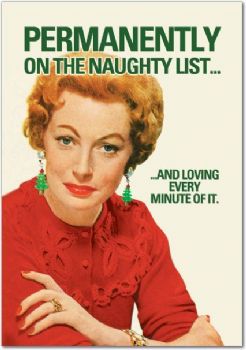 Thanks for all the ideas.



Next year I will give who ever name is drawn for me a Signed Christmas card with my autograph. I will add in a note that I took the liberty of donating the money that would of gone towards their gift towards a local church. That's my favorite idea or perhaps a child from the giving tree.








Tuesday, December 03, 2013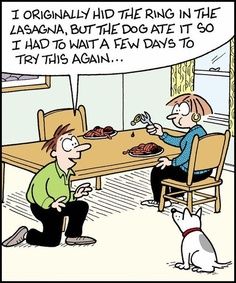 Sometimes you just have to have a good laugh no matter how your day goes.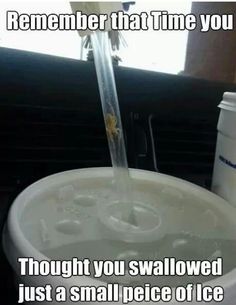 I got a new recipe book by the McDougals !!!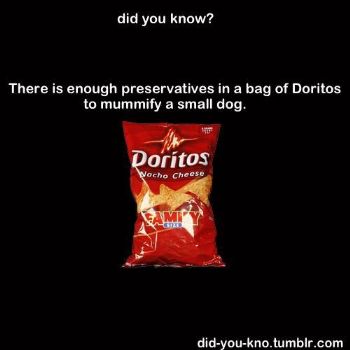 Armed with the ingredients and a positive attitude I followed the instructions to a T.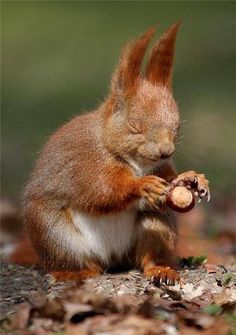 I tasted it and YUCK.

I called DH in for a consult. Sometimes he has ideas as how to fix stuff up with seasoning. ( I am posting Yucky funny photos, trying to laugh.)

I was so disappointed as I put in some effort cutting, chopping, measuring.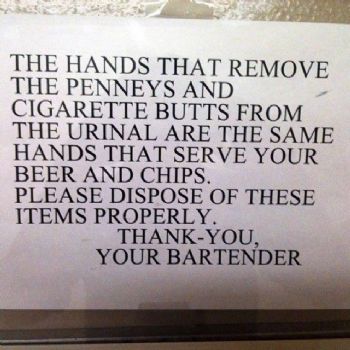 DH said I should cut my losses instead of adding to it. He said sometimes you can't fix a bad recipe. So true.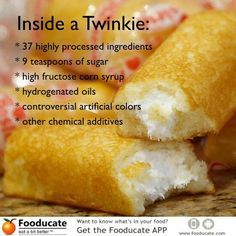 I tried anyway. I added in extra spices and vegetables, It just didn't workout.

DH was right, I was wrong.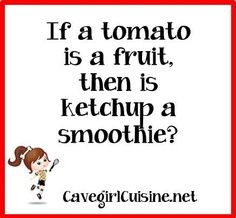 Dinner was a veggie burger with lots of spinach on sourdough bread.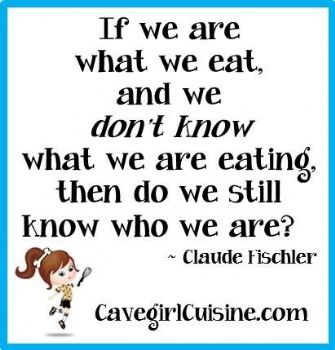 I rarely try out new recipes due to the extra time and effort it takes to make them not knowing if the recipe will turn out tasting good. I seem to do better at winging it.






Monday, December 02, 2013
I found this article about a teen who received Gardiasil vaccine which caused MS. I got MS after being vaccinated with the Hepatitis A and B vaccine and flu shots required for the nursing program many years ago. It's so sad it keeps happening to people.

Here is the link to the source. http://preventdisease.com/news/13/120113_C
harges-Filed-Experts-Conclude-Gardasil
-Injection-Caused-MS-Immune-Mediated-D
isease.shtml?utm_source=120213&utm_cam
paign=120213&utm_medium=email


Charges Filed: Panel of Experts Conclude Gardasil Injection Caused Multiple Sclerosis and Immune Mediated Disease In 15-Year Old


Mr. Jean-Christophe Coubris, defence lawyer for Marie-Oceane, a vaccine injured teen, has filed charges with the French public prosecutor in Bobigny, in the outskirts of Paris, against both Laboratoire Sanofi Pasteur MSD and the French authority Agence Nationale du Medicament (ANSM), the French National Medicines Agency, for breach of their manifest duty to ensure safety and for disregard of the precautionary and prevention principles.

Just a few months ago, hundreds of adverse reactions from the cervical cancer vaccine in Japan caused vaccine injuries and disability in many teenagers courtesy of Cervarix and Gardasil HPV injections. In July, 2013, the Japanese health ministry issued a nationwide notice that cervical cancer vaccinations should no longer be recommended in Japan. Japanese teens who received the vaccines are now in wheelchairs with damage to their brains and spinal cord.

The HPV vaccine is possibly the biggest vaccine hoax in the last century. HPV vaccines are nothing more than a worldwide exercise in profiteering at the expense of children's health. Due to the overwhelming amount of side effects associated with the vaccine, health agencies are now encouraging health professionals not to report adverse reactions, a clear indication that something is very wrong.

Vaccine Injured Teen Files Lawsuit

An initial injection of Gardasil was administered to Marie-Oceane, age 15 on October 11th, 2010. The vaccine was advised for the prevention of cervical cancer.

A second injection of the vaccine was administered to Marie-Oceane on December 13th, 2010.

The first clinical symptoms appeared in mid-February 2011 and were rapidly diagnosed as acute disseminated encephalomyelitis or multiple sclerosis.

Marie-Oceane was repeatedly hospitalised over subsequent months.

She temporarily lost her sight and the use of her legs.

During one of these crises, her face was completely paralysed.

Treatment at the Bordeaux University Hospital has resulted in a slight improvement in her overall state but with serious after-effects, including among others, the constant fear of yet another 'flare-up' of her disease.

As soon as the first symptoms appeared, Marie-Oceane's doctors suspected a link with the Gardasil vaccine.

Marie-Oceane's parents have reported this reaction to the Commission de Conciliation et d'Indemnisation des Accidents Medicaux (CCI) d'Aquitaine (Aquitaine Medical Accident Settlement and Compensation Authority), to establish the cause and effect role of the vaccine.

The conclusions of the panel of experts were received in June 2013.

They stated that there appeared to be a clear link between Marie-Oceane's serious ailments and the vaccine.

"An in-depth analysis of all the information in the file, which included a wealth of references, confirms that Marie-Oceane B's neurological disturbances are consistent with iatrogenic post-vaccinal disease."

In an announcement published on the 18th September 2013, Mr. Patrick Maire, Chair of the Aquitaine CCI, stated that Laboratoire Sanofi Pasteur MSD was responsible.

Marie-Oceane accuses Laboratoire Sanofi Pasteur MSD of neglecting to inform recipients of the Gardasil vaccine of the risk of central nervous system inflammation while such risk was identified as far back as 2009 in adverse effects reporting.

Marie-Oceane considers that by taking no action against Laboratoire Sanofi Pasteur, the ANSM has clearly failed in its role of medicine watchdog.

A Press Conference wasl be held at the Bordeaux offices of Cabinet Coubris Courtois et Associes, 31 rue du Bocage, Bordeaux, on Monday 26th November at 11am, and attended by Marie-Oceane and her family.

Just two years ago, a publication in the Annals of Medicine exposed the fraudulent nature of Human papillomavirus (HPV) vaccines. Key messages the researchers report include a lack of evidence for any HPV vaccines in preventing cervical cancer and lack of evaluation of health risks. The researchers stated that physicians should adopt a more rigorous evidence-based medicine approach, in order to provide a balanced and objective evaluation of vaccine risks and benefits to their patients.

Source:
vaccineliberationarmy.com





Monday, December 02, 2013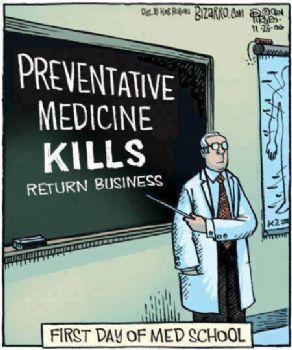 In cleaning up the diet, cheese has been the hardest habit to break. I don't know why I am so tempted. . .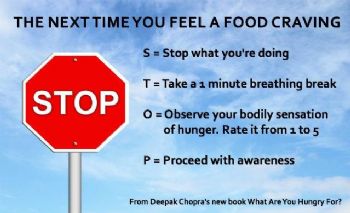 Last night I found out after having been cheese-free for a couple of weeks that it just doesn't like me. I ate a piece before bedtime. I had the worst time sleeping. Not only did I have nightmares, but I kept waking up with horrible stomach pains. My stomach is all bloated, swollen, painful with gas that won't pass. I tried some baking soda and water, tums, peppermint tea, lemongrass tea, a hot shower. Nothing has helped. I sit with a miserable swollen belly that hurts like the dickens. Ok, no more cheese for me. I vow now that I definitely know that cheese is on the cutting block to eliminate it. I believe the symptoms confirm that I am lactose intolerant. It took eliminating cheese completely and dairy out of the diet and then trying it a few weeks later to confirm my suspicions. I had been in denial, not wanting to have to cut cheese out.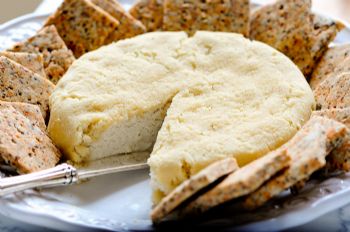 The photo is of a raw nut cheese. It's super simple to make.
It's back to nut cheeses, a healthy alternative I can tolerate.





1 2 3 4 5 6 7 8 9 10 11 12 13 14 15 16 17 18 19 20 21 22 23 24 25 26 27 28 29 30 31 32 33 34 35 36 37 38 39 40 41 42 43 44 45 46 47 48 49 50 51 52 53 54 55 56 57 58 59 60 61 62 63 64 65 66 67 68 69 70 71 72 73 74 75 76 77 78 79 80 81 82 83 84 85 86 87 88 89 90 91 92 93 94 95 96 97 Last Page

Get An Email Alert Each Time TIME2BLOOM4ME Posts