| | |
| --- | --- |
| | TIME2BLOOM4ME's Recent Blog Entries |


Tuesday, July 22, 2014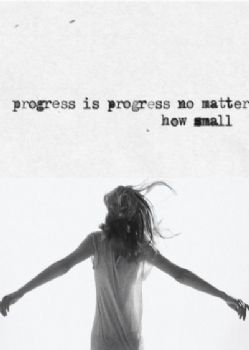 PROGRESS is PROGRESS no matter how small.

I finally feel as if I am back to making progress. It is slow and hard, but it's happening. Not only has the scale been moving, but finally I can report my health is improving. Nothing is more important than health. My strength is improving.


Sometimes things in life happen to us that create big set-backs. Back in May Dear hubby sprayed bug killer that made me very ill. With the diet changes I am finally almost feeling semi-normal. I still have a ways to improve, but it is a great improvement for me. My step count is improving.

After the spraying I almost lost my ability to walk or stand. I couldn't move my toes. I barely got in 2,000-3,000 steps. Lately the numbers are on the rise. The last few days I have been able to increase the steps to 10,000-11,000 range. Eating more fresh raw foods is helping big time.








Sunday, July 20, 2014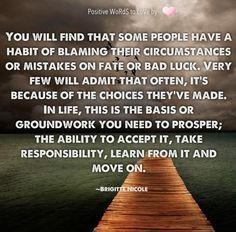 Some-things are worth dying for, like protecting a child from danger. Most things are not. Never has the message ever hit home so hard. As I watch loved ones battle with their personal addictions I feel like screaming. IS IT WORTH DYING OVER? Seriously, my mom is a certified ROLLY POLY. Cute, short, but having the figure of a rolly poly.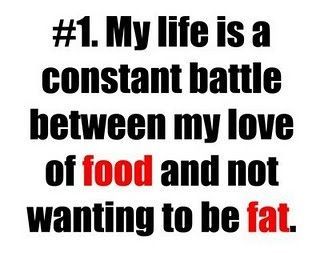 Her PERSONAL CHOICES in food are affecting her HEALTH and my dads. She is short and fat, like a little BUTTERBALL.

While I am not the picture of perfection myself, I am striving to work on correcting the issue the best I can. Eating the healthiest, nutrient dense foods possible and exercising are always on my plan. However, I cannot workout to the extent most people can due to a disability. Mom and I have talked about the consequences of being fat. It is linked to cancer, diabetes, and so many health issues. We have talked so many times about winning by releasing the pounds. We always talk about food choices and how they affect people, but the message doesn't seem to SINK in.

I realize I can not change her. I recognize she has to want help before I can offer any. I realize her choices are the one she wants to make for herself. It's just so sad. Food addictions can and do kill. Her poor little dog almost died choking on fast food.

Mom and Dad don't even have a clue they are addicted to eating out.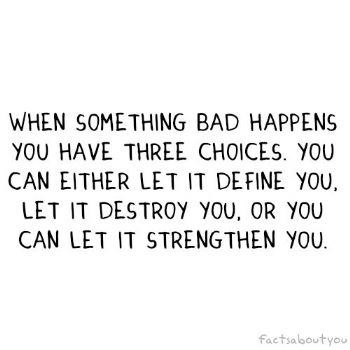 I have mentioned to my mom politely that research has shown that the specific food choices are know to trigger the health issues they are facing.

My parents are ADDICTED TO EATING OUT. It's a habit they have done for decades. My Dad has a thin stick figure. His metabolism is the kind that no matter what he eats he remains thin. My Mom is filled with aches and pains and limitations that make it hard for her to get around and do simple things. She cares for my dad who is 7 years older than her. His memory is fading so simple things are hard for him to do. MANY, MANY of the foods they eat contribute to their health issues.


MSG is a big time contributor to brain damage and memory loss. It is found in cool aid and about every single packaged food in the market. If only she would of listened years ago, perhaps the damage would be lessened or stopped. Who knows. They are so far away visiting is impossible for me or I would be over trying to help them with some tempting meals. Mom and Dad moved to the other side of the US years ago.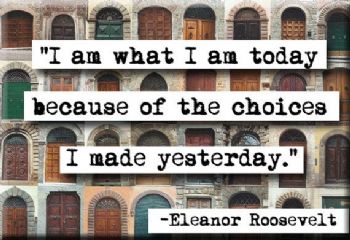 I am proud to say my Mom fought off cancer for years. She did the Budwig protocol with great success. Her symptoms left. She was very strict following it. While I don't know all the details, it involved eating cottage cheese and flax seed. It is a natural treatment. It worked for her. Her symptoms were gone, her health improved. Now they are back. She won't go back to doing the things that helped her. Diet changes could improve her chances at living a longer life. She will pop pills, but pills are not the answer. I do agree some natural supplements can help, but without diet changes and advice from someone knowledgeable the chances are not good. It's like a shot in the dark. It's hoping that what you picked will help. I feel frustrated that she won't seek help. Diet changes could improve her chances. Sugars and so many foods feed cancer.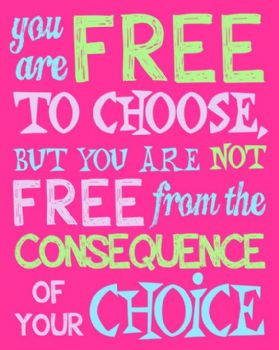 Most of all what frustrates me is the fact that LIFESTYE CHOICES contribute to the illness. How you eat, drink, and move are all things we have power and control over. Yet she is so ADDICTED to her lifestyle that she won't change.

It is as if she doesn't CARE. Restaurant foods win. They have a hold on her and my dad. It's a shame to see it slowly siphoning away their life force. These food-like substances that are filled with preservatives, MSG, artificial flavors, and who knows what wins over life. FOOD ADDICTIONS have got to stop. Food has so much influence over our health. Foods like watermelon, rhubarb, brown rice, oregano, and so many others are powerful cancer fighters. But FOOD ADDICTIONS WIN in the case of my dear mother. Convince wins. It is easier to go eat out than to make food from scratch with good, honest ingredients. Food corporations are so powerful they train us from an early age to crave and become addicted to their foods.

The thing is MOST PEOPLE WON'T ADMIT they are addicted to foods. That candy bar they have everyday at 3:00, the coffee with whipped cream, a special cheese, breads, bagels, or food. If it is something you crave and eat regularly most likely it is an addiction. It's sneaky, it tricks you into thinking you are low in something and that magic food will cure that sensation. There are so many ways of logical arguments as to why your not addicted to Fill in the blank _________________.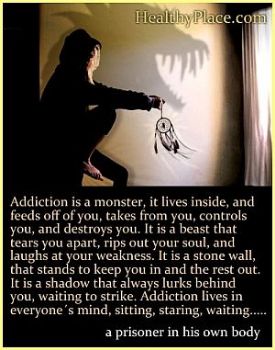 ADDICTION is a MONSTER, it lives inside, and it feeds off of you. It takes from you, it controls you and DESTROYS YOU. It is a beast that tears your apart, rips out your soul, and LAUGHS AT YOUR WEAKNESS. It is a stone wall, that stands to keep you in and the rest out. It is a SHADOW that always lurks behind you, waiting to STRIKE. Addiction lives in everyone's mind, sitting, staring, waiting. . . Addictions are not something to mess with. They destroy lives. Lay's potato chip commercial is playing as I write. It says, "Just ONE BITE AND YOUR HOOKED." Or something similar. Just ONE Bite and your Addicted is what they should be confessing. Just one bite of that MSG laden food and you can't stop. You will forever be tempted to binge on them. There is another chip company that claims you can't stop eating after one chip. They should be ashamed at making us a nation of overweight food addicts. Food additives cause binging, obesity, and health issues.





So those thoughts lead me back to doing introspections and deep reflections of my life. IS FOOD WORTH DYING OVER? NO, ABSOLUTELY NOT. Quality of life is so much more important. I WANT TO LIVE. I want to live a QUALITY LIFE. One with passion, authenticity, and love. Mom, your choices deepen my desire to stick to eating in a healthy manner.

To eat clean foods, real foods that come without labels. Foods that are as pure and natural as I can get. I will continue to move to the best of my ability.

I will press forward reaching for my dreams, while enjoying the blessings of each day.

Love yourself enough to take care of your body. It's the only one we get.






Hugs.

Would you choose Addictions over living?
Are there certain foods or drinks you can't live without?
It's never to late to create new habits and reap the benefits of health.


Hit the LIKE button if this message hits home with you.





Saturday, July 19, 2014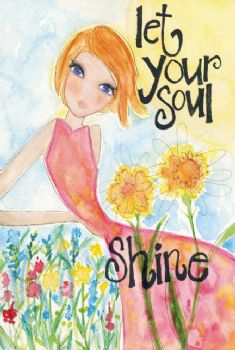 The pounds continue to be released slowly off of my body. Today I was down another pound. Adding in more fresh, raw, in season foods is helping big time. I now have to utilize the waist band ties to keep my shorts from slipping. No plumbers crack for me. I am not doing 100% raw foods, but when I achieve 100% I feel better. The more 3-4 day stretches feel wonderful to my body and it's healing effect on me. Hubby cooked some Enchiladas the other day. My body complained big time. It took me 4 days to recover from one serving. I think hubby is starting to see the relationship with food and how I feel.

It is so not worth it.

My step count is improving slowly on raw foods.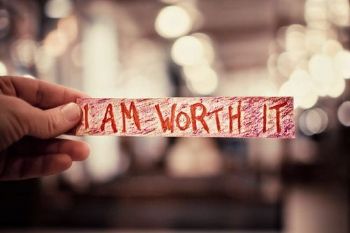 I am eating in a way that my body enjoys. I feel so much healthier on raw foods. My body tells me what to eat, what is right. All I have to do is listen to it.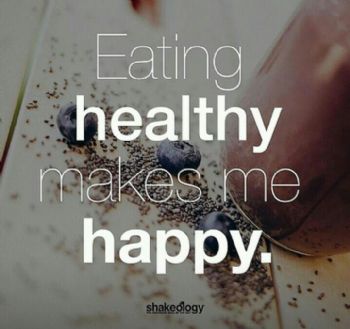 There are many written stories of people healing diseases with raw foods. All you have to do is do a search online and you will find the motivation you need. It might sound crazy or extreme, but eating this way feels right for my body. It's better than living with the symptoms of multiple sclerosis. Aches, twinges, headaches, weakness leave. Energy replaces ailments and a clear mind.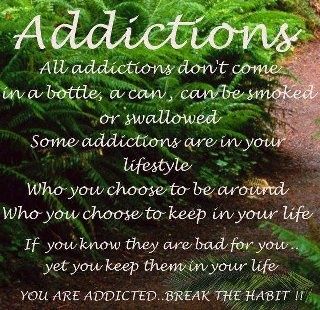 I have a family member ill with a deadly disease. She won't try the foods. I could never live that way she says. It's so sad. It is sad to see her so stuck with her addictions that she is unwilling to try. Almost anything that is made cooked can be made fresh. She is treating her illness with alternative medicine, which I can understand. The problem is unless you correct the diet, the alternative medicines and treatments don't work as well. If only she could break free from her addictions to eating out. I realize I cannot change her mind about her decisions. All I can do is watch and listen.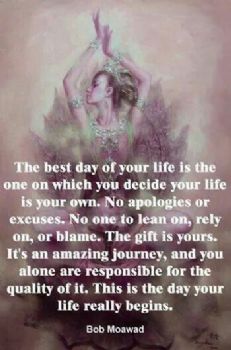 Raw foods sound like it is hard. It really is an adjustment. You have to be brave enough to explore new recipes. I am finding the right mix of textures are important to the palate. Salads seem to taste better when the pieces are chopped into small squares. I use a special chopper that cost around $20.00. It's super fast and easy to use. The flavors mix better when foods are chopped to different sizes. I find I like vegetables that I used to not like before when chopped with it. Its magic.

Size matters when you chop produce.

This week I made a delicious kelp noodle salad with an Asian Peanut sauce. It was topped with some spicy seasoned cashews and fresh sugar snap peas. The flavor is intense, delicious, tastier than cooked foods. It's different. The thing that blows me away is how flavorful the foods are. It comes from using fresh ingredients and spices.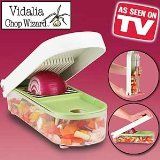 The next day I made up a salad with fresh corn, avocados, cucumbers, tomatoes, finely chopped walnuts, and a tasty homemade Mexican salad dressing. Oh, so delicious. The nuts add in a meaty texture. The other ingredients are not very high calorie. It tastes so good one morning I had it for breakfast. When hubby has his enchiladas, I eat my Mexican salad. It has way more flavor than the Enchiladas. YUM.

I make up a big enough batch that I can feed on it for a few days. Any extra will be turned into Spicy Mexican corn chips.

Raw foods is breaking me out of eating the same old foods. It's freeing me of the last few remaining bad habits. I have been working on transitioning since the beginning of the year. Food cravings are greatly decreased. They are more often fleeing than lasting. They have lost their strength. For every bad food creation there are healthier versions available in the raw form. I have tried foods I haven't experienced before like Lychees. Yum. Sugary sweet 3 calorie per fruit. My digestive issues are decreasing the longer I stay true to raw foods. The other day I ate a corn tortilla. Ouch. Ouch. I reacted to them pretty quickly. My body lets me know foods that are safe for me when I attempt to reintroduce them back into the diet. Corn unfortunately is the most widely produced GMO product. It is linked to kidney and GI issues.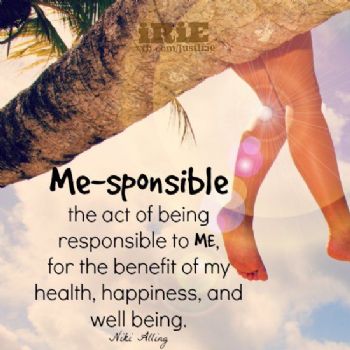 Lately my focus has been on making sure I have enough prepared foods on hand to maintain a raw food diet. It includes juicing and smoothies, and some fresh fruit. I am experimenting with recipes, making my own, creating new ones. I made a delicious Chia Flake cereal. It has the texture of corn flakes but is made with Chia and a few other healthy ingredients. I am busy exploring, pondering, writing down my experiments.

One day I will set up another blog spot where I can write more freely than here. I keep hoping hubby will get me a new computer so I can work on writing a book. It would take me a few years to write as I have so many ideas. I have ideas scribbled in a notebook. Ideas that need more organization than I can do on a sheet of paper. I think I have enough creativity to write down the recipes to make a book.

My computer has gone through so many computer crashes it is very sickly. The video card is dying. It is very slow in moving from page to page. My word program is gone. When it was debugged one time the computer guys removed it. The only way I can write anything is now on a blog or as an email to myself. Until I can get a new computer It is hard to spend much time online.







This week we had installed an Alarm system. It's been an adjustment. There is nothing like opening a window during the night to trigger a super loud alarm. It sure got hubby up and running.

I have learned not to open the window now without resetting the alarm first.

Hubby used a different company to install security cameras around the yard.

They are better quality than what the alarm company sells and less expensive. A couple of neighbors came to our house a few days ago with one of the items stolen from hubby's truck. It was a bag full of emergency provisions, first aid stuff, and other just in case types of things one keeps for disasters. Hubby said everything was intact in it. He had a label in it with his name so they knew where to return it too. They said they found it thrown into the bushes behind their house. Homeless people are living in the greenbelt behind the homes. They set up camps. They look for homes and cars to rob so they can sell in order to obtain drugs. A policeman who was hiking behind the house looking for camps said it is not safe to walk back there anymore. He said there are lots of needles used for shooting up exposed. When the winter storms come they will be spread down creek.



That is what I have been doing with my week. Today I made up some cookies for hubby.





Sunday, July 13, 2014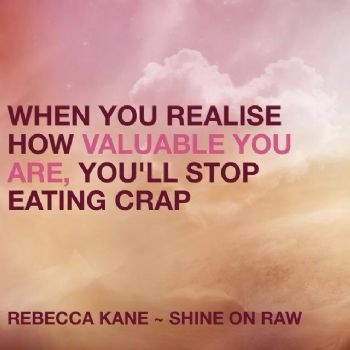 When you realize how VALUABLE YOU ARE, you will stop eating CRAP.
The tabulation results from this weeks changes are in. With having had consumed 4 days of ALL REAL food, I have released 3 pounds. The other days I nibbled on some cooked foods. It was 4 pounds but the body decided to go back up a pound. One day I came down with a terrible all of a sudden migraine. I nibbled on some toast and drank 2 lemon-lime sodas. I don't normally consume either, but I was feeling puky. It was hot and nothing else was going to stay down. All the salt in the soda, I am sure contributed to the gain. The weight comes off so easily eating real food, but add in some food-like-substances and the weight goes right up. It's all the chemicals. I am eating a mostly high REAL raw food diet.









This week I hope to be more on track. I am finding my that my taste buds have changed to the point that old foods don't have the same hold on me. The day I was so nauseated I tried eating some Uncle Bens prepared rice in a package. All you have to do is zap it in the microwave and it's done. It's a mix of rice and a chemical storm of flavorings and preservatives. After eating REAL FOOD, it tastes like CRAP. It's total poo. It tasted like bitterness and salt. I can't believe I used to eat that once in awhile. It's so GROSS. Uncle Ben went into the trash can. I won't put trash in my stomach. That is what it tastes like. I am guessing the cleaner you get on your diet the more you can taste the chemicals they add to food.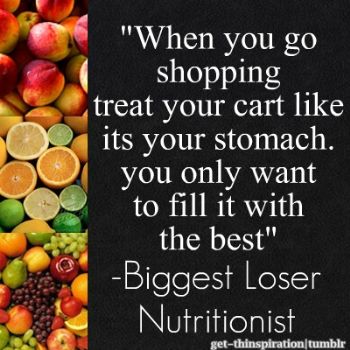 It's not hard for me to do on this attempt.

The hot weather makes me want to eat the refreshing, lighter in season produce. I am in LOVE with coconut water.

Fresh coconut water is so yummy and energizing. Today I have ripe nectarines and cherries to snack on. A quart of Rhubarb, grape, ginger, watercress juice is waiting for me. Later a Green chocolate kefir smoothie will satisfy me. Dinner will be some Raw wild rice Mexican Salad. The key to eating this way is to never go hungry. Eat enough that you don't give into cravings.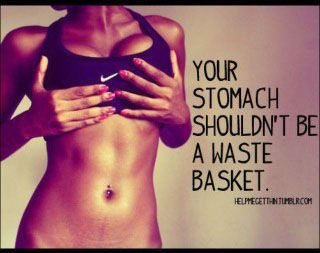 Today I am making some simple crackers. I don't want a flavorful cracker that is highly seasoned with herbs and spices. Sometimes simple is best. I have two batches going. One is a flax and chia seed blend. The other is a barely sweet Coconut, hemp, and chia seed crackers. I want them simply flavored so I can eat them with any full-flavored dipping sauce. My plan is to make up a raw blueberry jam to dip the coconut crackers in. I want to spread some fresh almond butter on some, add a few slices of banana, and blueberry jam. YUM.



Hubby gained weight when he was on his binge. He is trying to loose weight. His meals are becoming micro-meals, a fraction of what he used to eat.

He is riding 20++++ miles a day and walking for a couple of hours.

He gets in about 5 miles of walking in the 105+ degree weather. While we are not competing, I am having better results with eating REAL FOOD. I in no way can exercise the way he does because of MS. Instead I am letting real food work it's magic.

I am eating as much as I want and still releasing pounds. Real food works. My workout is indoor walking and rebounding.


It amazes me how well I am doing releasing pounds. Especially considering men always loose weight faster than women. And I can't workout for hours on end like him. Real food works.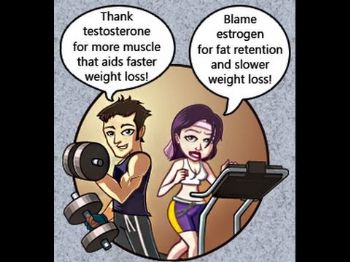 Link to how to organize a kitchen.

www.youtube.com/watch?v=Yowv9mFJJ64





Friday, July 11, 2014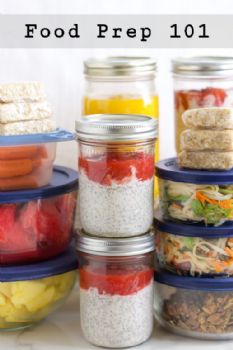 Today I must prep. I was lazy yesterday cooking wise. I should of made some food for today knowing I was going to run out. Today I must be careful not to slip because I didn't take time to prepare. I have to get an early start making some nut milk. We went to the store the other day. I crammed some of the stuff into storage instead of refilling my mason jars with supplies.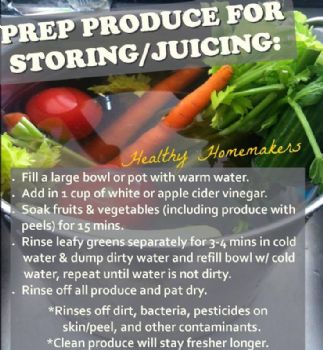 I must make up some fresh green juices to power me through the day. After that I will be chopping up some fresh tomatoes to make a salad for later. The salad tastes better when the dressing has time to sink into the blend. While I don't bag up produce ahead of time for the smoothies, I think this is a creative idea.





The scale moved again !!! It paused for a day while I held my breath hoping that it would restart. It moved six tenth of a pound. It's so motivating to see the scale move. Yesterday I got a little off track with the eating, so it was good to see the scale move downwards. It feels good to release pounds.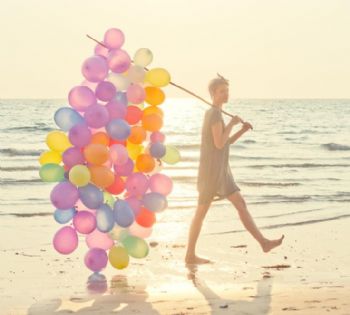 I have spent too much time on the computer watching different one day only videos. Today is day 5 of Grow your own food summit. http://growfoodsummit.com/qwerqf/

I also have been watching a raw food summit. http://themastersofhealth.com/event/


Breakfast will start with a bowl of cherries.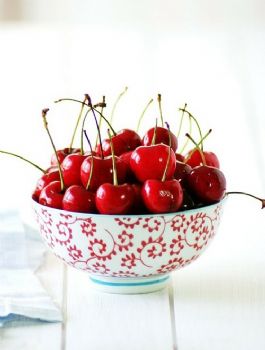 It's a good filling food that will keep me filled up as I work on prepping food for the next few days.




1 2 3 4 5 6 7 8 9 10 11 12 13 14 15 16 17 18 19 20 21 22 23 24 25 26 27 28 29 30 31 32 33 34 35 36 37 38 39 40 41 42 43 44 45 46 47 48 49 50 51 52 53 54 55 56 57 58 59 60 61 62 63 64 65 66 67 68 69 70 71 72 73 74 75 76 77 78 79 80 81 82 83 84 85 86 87 88 89 90 91 92 93 94 95 96 97 98 99 100 101 102 103 104 105 106 107 108 109 110 111 112 113 114 115 116 117 118 119 120 121 122 123 124 125 126 127 128 129 130 131 132 133 134 135 136 Last Page

Get An Email Alert Each Time TIME2BLOOM4ME Posts