| | |
| --- | --- |
| | TEXNYQUEEN's Recent Blog Entries |


Monday, January 06, 2014
Welp, I figured out this weekend that the saying is true: "Get up and get moving before your brain figures out what you're doing". I lingered too long in bed Saturday and skipped my long run with full intentions of doing it later at 3pm. 3pm came and went and still no long run. Heck, no workout at all. I was too busy cleaning and running errands.

Sunday came - I wasn't skipping my run. I walked outside prepared for frigid temps, but it was pleasant. As I started my drive (yes, I have to drive before I can run), the rain clouds came. Um, really? So change in plans and I headed to the gym with full intentions on completing 7 miles - on the dreadmill - YUCK.

As I stepped inside, the gym was warm - really warm, but virtually empty - it was 730am on Sunday. After switching treadmills 3 times (1st wouldn't start, 2nd wouldn't incline, 3rd just right - I swear it was like Goldilocks), I got into a groove until mile 2. The heat in the gym was overbearing and my eyes kept wandering outside looking at the rain. I gave up. I couldn't mentally make myself run or walk another mile on that darn machine. I threw in the towel (literally in threw it in my bag) and hit the door.

So, you know what that means. That means I'm supposed to run 7 miles today! That would be fine, if the temps in Houston would at least hit 35 or 40. It won't. Oh and I forgot to mention, my plantar fasciitis is rearing it's ugly head. MUST...ROLL...FEET!

Do I go for a run (running in circles near my house to get in 7 miles) or do I do TurboFire in the comfy confines of my home, roll my feet, and push my long run to tomorrow? I am opting for option 2!




Thursday, January 02, 2014
I had a great 3 miler yesterday and topped it off with a 2-mile power walk. Not too bad for an early morning Commitment Run with my running group. However, I've been MIA from my running group for a while so I heard a lot of "Where have you been"? "We've missed you".

Inside I'm screaming: Why? You never call! You never check on me via FB! Why do I want to be involved with you?

I'm having a very difficult time letting go of unrealistic expectations I mentally set for this group. I expected these women to be like my buddies when I lived in NoCal - I know that's dumb, but that was my expectation. They aren't at all like my NoCal running group. We aren't friends.

So get it over it already.

Well I'm trying to do just that. I can easily get through 3-5 miles solo. If I pay for a 10K, I can get through that as well. But the longer miles are harder for me. I get bored, distracted, burnt out and that "Quit" talk starts up. Running friends make the longer distances bearable.

So I've enlisted the help of one (not from my running group) who will be my running pal. She runs much faster than I, doesn't need to take walk breaks like I do, and is awesome at not listening to me whine. She's willing to meet me at the crack of dawn on Saturdays as I train for my upcoming half, Feb 2. As long as I know she's out there and will be waiting for me back at the car, I think I can do this.

We shall see. As for my running group, I think I'll just plug in my headphones, smile/wave, and keep on running.







Friday, December 27, 2013
Wow, it's been a very long time since I visited my SP page. Time to blow off the dust and truly get to work.

Reflecting on the latter part of 2013, I have really struggled with running. I ran with a group of ladies for the wrong reasons (looking to bond and build friendships) that never manifested, so my miles have fallen off. I'm registered for a half in early Feb. and I need to find a happy place with my running and doing it solo. My mom and I have a 5K scheduled for Jan 18 and I'm actually looking forward to it. But I need to get motivated to run the longer runs by myself and not get bored part way through. So I think it's time to map out some new and interesting routes around town, upload some new music and just do it.

So to jump-start my plans, a FB friend shared her marathon training/TurboFire challenge calendar with me and it appears doable. I am aiming to start this tonight with some weight training and a 5K tomorrow.

As for my issues with portion sizes, sweets, not enough water, and sodas as of late, the BF and I will work on meal planning and having a salad at dinner each night. This strategy proved helpful earlier in the year but I have to remember to keep him engaged in the process too. Otherwise, it's just me telling him what we are going to have for dinner. I received a Big Bubba for Christmas that will sit on my desk at work and the goal is to drink 2 of those a day (that's 100 oz). I am also setting up a water carafe on my kitchen counter at home filled with water as a reminder to drink water (not coffee all day long).

For strength training, I gifted myself with a weighted bar. I can knock out 20min complex workouts in the comforts of my own home along with KB swings and still have time to get ready for work. For my full hour strength training days, I'll go to Body Pump or run my planned circuit. Goal is to cut down my rest breaks and get through 3 sets of my circuit. I'm currently only getting through 2 sets.

So these are my fitness goals for 2014. It's time to get it!





Tuesday, April 16, 2013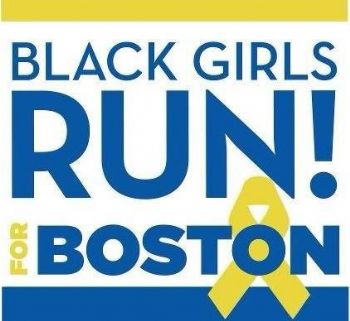 Tuesday, February 26, 2013
Brought to you by Oxygen Magazine...

This is the workout I am adding to my schedule. I started yesterday. Why wait to start a new program on March 1 when I can start today, right?

The workout consists of 4 sets: wall sits, squats, lunges, standard push-ups, modified push-ups, incline push-ups, reverse crunch, double crunch, standard crunch, bicycle and plank - easy enough, right?

Whew! The first 2 sets kicked my butt and I still had 2 more sets left to do. I attempted to do these exercises right after body pump (a day when I upped my weights at that too).

I made it through Day 1, Week 1 and have 2 more days this week. Next week, we up the days to 4. Ouch! But no pain, no gain.

If you want to challenge yourself too, here's the link: www.oxygenmag.com/Training/Articles/
Your-90-Day-Best-Body-Challenge-Month-
One.aspx


1 2 3 4 5 6 7 8 9 Last Page

Get An Email Alert Each Time TEXNYQUEEN Posts