Thursday, October 22, 2009
Today, I work at 6 PM until 3 AM (hopefully sooner). We are showing six midnight movies: Amelia, Astro Boy, Cirque du Freak, Saw VI, Where the Wild Things Are, and Paranormal Activities. I can't believe that we are showing Astro Boy. It's not a midnight movie. I hope they cancel that show.

My friend George will be helping me feed our cats tonight as my partner is away on a business trip. Our cats get anxious when they are not feed on regular time. LOL.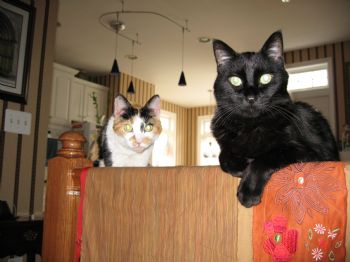 Cats are creatures of habit. They don't like change.