| | |
| --- | --- |
| | TAYGRL's Recent Blog Entries |


Monday, October 03, 2011













1. Between now and Friday Night, aim for (not necessarily have to MEET just AIM for) 3 hours of ST (that's approximately 36 minutes per day - on the HIGH end of your goal.) Try to reach a minimum of 2 hours though (which is about 24 minutes per day).

2. This week, do your FAVORITE ST routines and keep it as not boring as possible.

3. Its a new month and you still have FOUR WEEKS to make a visible change in your body, which is far more posible than you realise! Start October off, not just with a bang, but with a postive attitude.

4. Repeat #3.

5. Between Saturday morning and Sunday night, see how many minutes you can rack up, working on any kind of exercise flex/cardio/strength) and see if you can add them up to a number that you are stupid proud to announce on Monday.

6. *BONUS* See if you can surprise yourself, somehow, this week.

DISMISSED!






Tuesday, September 27, 2011
well, last week was full of changes--some good, some not so much. in one week i got a new job (well, was offered one anyway) AND a new car. in the "not so much" category, my BEST friend (and significant other of 15 years--the bloke wearing the pope's miter on my sparkpage--he drew that cartoon of himself) and i have decided to call it "quits". talk about one of the most difficult things i've EVER had to do...and if you think that because it was "mutual" that made it easier, think again. i'm sick just thinking about it. and FOOD--what's that?! my diet over the weekend was LESS than stellar and certainly didn't offer enough nutritional value to eek out a run this past weekend let alone a strength training workout. ALL of this on the VERY eve of not only my birthday (this past sunday, 9/25) but his as well (October 1st--he'll be 40).

in the midst of all the hurt and sadness, it's hard not to feel all sorts of regrets--"i wish...", "i shoulda...", "if only..." on both our parts--not to mention the massive feelings of failure--talk about your mindf*cks and a half. this was my FIRST serious relationship and right now, it feels like i'll never love like this again. (or sadly, that i'll ever want to.) presently, i am trying NOT to get mired in the depression and numbness that we all know is par for the course when it comes to these types of life changing events. truth be told, in a lotta ways, i am MORE worried about him than me. i have a huge support network whereas his is much, MUCH smaller. he's currently estranged from his one sibling, most of his friends were mine before we got together and to top it all off, his parents, with whom we're both close, are now moving outta state. oh, he has a coupla close male friends but they never see each other--besides, i could be wrong but i don't think guys support each other in the same way we women do. to say i am worried about this terribly sensitive man is the understatement of the year.

SOOOO...in the meantime, i will go through the motions until it aches less and less. i hope to be able to salvage my friendship with him which in all honesty, i would miss more than ANYthing.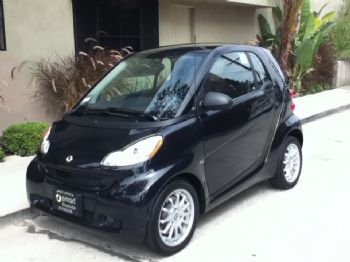 Life is relationships; the rest is just details. - Gary Smalley

p.s. i'm-a go now and see 'bout getting in a run....hmm...who would thunk it 2 months ago--ME--"getting in a run". someone PLEASE wake me when the pain stops.







Tuesday, September 13, 2011
www.sparkpeople.com/myspark/team_mes
sageboard_thread.asp?board=17785x48052
x44041562

THIS is the official PMP Webpage in case this challenge gets its plug pulled:

the-next-big-challenge.tumblr.com/

PIMP MY (P)RIDE PRIVATE CHALLENGE TEAM: teams.sparkpeople.com/pimp-my-pride&gcode=
8TYCHAVSSR

1. By the end of Thursday, September 15, you are challenged to do 2 HOURS OF STRENGTH TRAINING OVER 4 DAYS. This can be broken down to two sets of 15 minutes per day, which ANYONE can make time for if they want to. Between Friday and Sunday night, clock AN ADDITIONAL HOUR. That's 20 minutes on Friday, 20 on Saturday and 20 on Sunday. THis is the minimum I expect you to spend on strength training if you are serious about changing your body and health.

No it will not be easy, THAT is why it is called a challenge. If I told you that you had until the end of the week to do 15 minutes total of free weights, it would be so ridiculously easy, that it wouldnt do much for your body.

You can do more than one muscle group OR you can concentrate on just one group for the entire two hours AS LONG AS YOU TAKE REST DAYS BETWEEN THOSE WORKOUTS SO YOUR BODY CAN HEAL AND GROW AND BE MORE EFFICIENT.

**no die hard stupidity please. It is best that you do not work out your arms for two hours tonight just to get it out of the way, esp if you have not been following an ST plan for an established amount of time yet**

2. WRITE ON YOUR CALENDAR/CHART/WHATEVER WHICH GROUPS YOU WORKOUT AND FOR HOW LONG YOU WORKED THEM OUT.

You will need to look back on this next week. You will need to see how often you work each group. You will need to do this so you can learn to keep balance.

3. MUSCLE FAILURE CHALLENGE. Before Sunday, September 19th, pick !!ONE!! of the exercises from your starting line (pushups, situps, planks, squats, etc) and, instead of seeing how many reps you can do in one minute, I want you to (going SLOW and keeping proper form) see how many reps (or in the case of a plank, how many minutes:seconds) you can do before you reach muscle failure and have to stop. I am giving you until Sunday to do this so that it will not interfere with any of your ST sessions unless you want to count it as part of your 2 hour challenge.

4. Take this week to finish getting measurements or taking pictures if you need to!

5. BONUS! Take pictures of your sweaty workout afterglows, of your healthy beautiful food, or how you spend your rest day doing happy active things!














Wednesday, September 07, 2011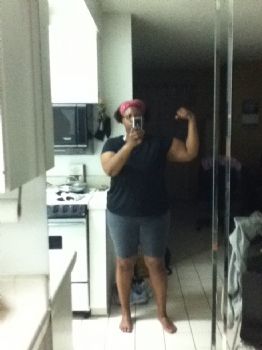 Starting Line Thread:
www.sparkpeople.com/myspark/team_mes
sageboard_thread.asp?board=17785x48052
x43935933

You have until Friday (9/9) to register for this challenge, by posting this completed template in this thread by Friday.

THIS is the official PMP Webpage in case this challenge gets its plug pulled:

the-next-big-challenge.tumblr.com/

PIMP MY (P)RIDE PRIVATE CHALLENGE TEAM: teams.sparkpeople.com/pimp-my-pride&gcode=
8TYCHAVSSR

1. Find your official starting line. [[THIS IS YOUR WEEK ONE ASSIGNMENT, DUE FRIDAY]]

While remembering that slow to medium speed of reps is the BEST way to strengthen (never speed), find out how many of each of these you can complete in a minute. Remember, you are going to be competing only against yourself, so if someone is doing them faster than you, they have to beat their own speed eventually and you will never have to.

Crunches completed in 1 minute: 35
- Proper Crunch Demo: www.sparkpeople.com/resource/exercises.asp
?exercise=2
- Proper Sit Ups Demo:














Pushups (or modified pushups) completed in 1 minute: 20
- Proper Modified Pushup Demo: www.sparkpeople.com/resource/exercises.asp
?exercise=36
- Proper Traditional Pushup Demo: www.sparkpeople.com/resource/exercises.asp
?exercise=63














How long (up to one minute) can you hold a plank or modified plank? 30 sec
-Proper Plank Demo: www.sparkpeople.com/resource/exercises.asp
?exercise=141
Proper Modified (forearm) Plank Demo: www.sparkpeople.com/resource/exercises.asp
?exercise=7
Pull-Ups (if you have somewhere available to do them) completed in 1 minute: N/A

Squats (or lunges, or both)(without weights) completed in 1 minute: 35
- Proper Squat Demo: www.sparkpeople.com/resource/exercises.asp
?exercise=21
- Proper Lunge Demo: www.sparkpeople.com/resource/exercises.asp
?exercise=22

2. What equipment will be you be using in this challenge?

Resistance bands and dumbbells at home.


Own body weight.

3. What dumbbells weight/resistance level are you starting at? (if applicable) 10lb resistance band/5lbs for smaller muscles like triceps.




4. Why do you feel the burning desire to grow stronger, to change shape, to prove yourself?

* I'm looking to kick my metabolism in turbo.
* Helllllooo, i'm gonna be 42 this year

!!! I aims ta reverse the aging process and make the fountain of youth look like a birdbath!
* I wanna be able to for once have my body and personality match so I look on the outside the way I feel (most times, anyway) on the inside.


* Sessy hair deserves sessy clothes to go along with...


* I never realized til now how nice it is to turn heads.


* As I age gracefully, it would be nice to feel like things CAN get better instead of it being "all downhill from here".
* And lastly, I don't want to die relatively young or deal with the same or similar health challenges as those in my family who have come before me.













5. Create your tracking space.

I will be using my Chalean Extreme "Muscle Burns Fat" Guidebook specifically designed to track my progress including increased resistance as well as number of reps.

The reason I am requiring everyone to have a workout tracking log is because with ST you have to be very careful not to workout the same workout groups on back to back days all the time. You need to decide ahead of time which 2-3 days of the week that you will rest from ST and either do cardio instead, or simply stretch/eat right/enjoy your rest day. The assignments that I will be dealing out, have been created so that they can be done over several days, allowing YOU to decide, when YOUR rest day will be...

6. Your dreaded before pictures.

A. take pictures of any specific areas where you plan on tracking changes in physical appearance. You CANNOT spot-shrink specific areas of your body, but if you dedicate serious time and hard work into squats, your leg muscles will indeed change shape. SO to track these changes, without expecting to get a washboard tummy by only doing crunches every day for the next 8 weeks, you can take before pictures of:

back
arms/upper body
abs/core
legs/lower body

or any other area you want to specifically track (i know some of you are seriously only interested in changing your backs/calves for example).

B. You can post these in the PMP Challenge Photo Album, But I ask and strongly urge anyone that posts before pics in there, to also take the time to encourage the other brave souls who also posted their before pics.

7. Starting Line Measurements NO CHEATIN!

Here is a sparkticle that explains how and what to measure!
www.sparkpeople.com/resource/fitness_art
icles.asp?id=1281














*Height: 5'6"
*Weight: 228
*waist: 38 in
*hips: 50 in
*abductors: 48 in
*chest: 41 in
*R-arm: 16 in
*L-arm: 16 in
*R-thigh: 23 in
*L-thing: 23 in














* I suggest taking a picture of any area you measure, so you can compare the measurement AND the physical appearance of each group by time November rolls round.

Feel free to track your weight and calories in your templates as you need.
















Tuesday, July 19, 2011
1. In your blog (dundundun), post a public declaration of your independence from your own oppression. It can be short and sweet. It can be a list. It can be a giant picture of you with your arms open wide smiling up at the sunshine and a short caption. It can be a long detailed memoire of how you got to where you are now. It can be a poem. It can be a rap, for all I care.

But make your public declaration and update your ticker to your official challenge start weight. (Yeah I know a lot of yous skipped that. mhmmm.) nope, i didn't forget--did it--DONE!


OKAY, LOOK--yeah, i'm coming to this late (just add it to the "list" of $h!t i've been known to show up late to) so sue me i guess. but my July was off to a fairly rocky start DESPITE taking my first REAL vacation in years and it kicked off July 1st after 4 hectic, back-to-back weeks out of my mind-numbing, make-you-wanna-slap-somebody busy season. so while the "quitter" in me would normally say, "aww, f' it! it's already 3 weeks into the damn challenge". the "me" that refuses to give up is saying, "no, f' YOU", i deSERVE THIS!!! so here i am and yeah, it IS better late than never. dig it.

so for my declaration. i thought i would first start with a music video. its one of my all time favorite songs by one of my all time favorite band, even though they broke up over 20 years ago, i tried to tell you before--i'm O-L-D:

"Have You Ever Had It So Blue" -- The Style Council
www.youtube.com/watch?v=RRGnXprimbg

now that's outta the way, i want to say unequivocally, "yes, i've had it blue" about a LOT of things but mostly my weight and i don't want to any more, at least not for THAT reason. maybe for some other crap life may see fit to throw my way, as she has been known to do on many-an-occasion but that's okay. the extra weight is absolutely NOT okay anymore and hasn't been for some time..


2. You can eat whatever you want this weekend... IF you eat two healthy servings for every one crap serving. Keep a list of all the healthy stuff you eat cause I will ask you about it on Tuesday. Hopefully your list will be long.

my 4th of July was actually NOT full of a lotta crap.

7/1: mickey d's oatmeal 'fore getting on the road with healthy trail mix and fruit once on our way, tapas, fruit, hummus, baked pita chips, and veggie crudite friday nite (oh and wine spritzer, 2 glasses)

7/2:1/2 a bagel with light strawberry cream cheese and coffee, organic pasta and meatballs with salad at the CA academy of sciences in SF and lots of H2O, split a mexican food combo plate with the hunny saturday night (enjoyed the chips n' guac a little tho') 1 shot of tequila and 1 margarita

7/3: free hotel continental breakfast + scrambled eggs and by continental i mean fresh fruit, english muffin with jam, juice and coffee w/cream. turkey sandwich with juice and 1/2 bag of peanut m & m's, homemade spinach blintzes for din-din and a shot of egg likor from denmark (tasted liked cold eggnog, only thicker and full of liquor--LOL)

7/4: same thing for breakfast, grilled hamburger, corn on the cob, (1) beer and a very small piece of cake made to look like an american flag. it wasn't a store bought cake and the friend who made it is kind of a health nut/marathoner so i can say with some certainty that it was reasonably light.

3. On 3 of the next 4 days, you must work out for a total of 30 minutes each day. This can be a power walk, a swim, chasing the kids around the yard for a full 30, a short run, mowing the lawn (with a push mower), jumping jacks, P90X i dont care. MAKE TIME. 30 minutes is nothing. I will have you report your activities on Tuesday, so mark them on your calendars.

7/1- not too much exercise 'cept some stretching since we drove to SF
7/2 - 5 hours spent strolling around the CA academy of sciences including LOTSa stairs
7/3 - 45 min. in the hotel fitness center using the treadmill, ALSO, took the stairs from 11th floor to the 2nd when i had to run an errand middle of the day. did it again upon my return
7/4 - 30 mins. stationary bike, hotel fitness center
7/5 - 45 min. walking tour of hearst castle with approx. 100 stairs. 30 min. romantic stroll along the beach that evening.

4. On one of the next our days, you must workout for one full hour. Situps, running, biking, hiking, swimming, dancing in your kitchen, doing yard work, moving, I dont care. I will have you report your activities on Tuesday, so mark them on your calendars.

okay, here's where things take a somewhat ugly turn--the man and i spent 7/6-7/9 recouping from some weird stomach "bug". no additional explanation needed.

Okay, i'll wrap this up on my own damn page but thanks for letting me vent.

You want results? Work for them.

damn skippy!

Have a wonderfl holiday weekend!

all in all--i did--a "bleeping blast" in fact! only thing that woulda made that weekend "completer"? winning the lotto!




sooo, with that--let the rapture begin--HOO-RAW!!!


First Page
1
2
3
4
5 6 7 8 9 10 11 Last Page

Get An Email Alert Each Time TAYGRL Posts