Thursday, August 08, 2013
So it's been almost a month since I've posted, but I'm still around. Still tracking my food daily and working towards my goal .. maybe just not as hard as I was. I'm currently 205. 3 weeks ago I was 208. So a difference of 3 pounds which is not a bad thing.. Still lost a pound a week.
Now back to being fierce and focusing on a bigger weight loss goal per week. 40-60 minutes a day on the treadmill and less junk food.
My goal is still to be around 165 which is definitely looking more achieveable as days, weeks, and months go by.
42 down, 40 or so to go! Still got big thighs, waist and arms! We'll see how that all looks at the next 20 pound goal.
The place I notice the weight loss the most is in my face.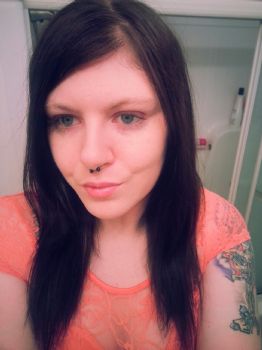 The double chin is completely gone! Which makes me ecstatic. Now fat, please start leaving other places.. especially my upper arms and thighs! Thanks! ;p