| | |
| --- | --- |
| | SWEETLILCARRIE's Recent Blog Entries |


Wednesday, December 17, 2014
Things haven't quite been going according to plan... but wait.. this is life so when do they?? You kind of just have to roll with the punches.. Good song by the way. If you have not listened to it, I recommend doing so. It is called "Roll with the punches" by Jo Dee Messina. =)

Anyways, things have been a bit crazy. Work has been crazy, getting things ready for Christmas has been crazy, unexpectedly getting sick has been crazy. So on and so forth. Anyways, got slightly off track for a little bit. I was just doing a little bit of cleaning a little bit ago and a thought came to. I NEED to get back on track!

Anyone ever notice that when you get off track, when you fall of the wagon, when you drop the ball (you get the point), it is so easy to stay off track?? Pretty soon your bad day turns into a bad week which turns on to a bad month and so on... Well m thought today was, I have been off track for too long. Almost a week I would say and decided that it goes no further.

I know that with Christmas just around the corner it is going to be hard to be 100% on and I know that I won't be so I'm not going to aim for that. Instead I am going to aim for having smaller portions of things and to eat slower.. That is a big one. If I eat slower that will give my stomach time to say, "hey, I'm full." I also plan to continue with my exercise. It may not be a whole lot, but we all have time for at least 10 minutes and that is what I am aiming for over the holidays.

This is my plan of action for the holidays. I hope everyone else has one set up as well.. Be sure to make it attainable. Give yourself a little bit of leeway if you have to. If you just flat out tell yourself no or try to be 100% on, you may not succeed and then you will feel even worse about it later. Just like anything, make your holiday goals attainable!

Feel free to share what your holiday plan of attack is! I would love to know.. Who knows, maybe I will get even more ideas for mine!




Wednesday, November 05, 2014
Well I have been looking to see what challenges I want to do and I have finally made the list. I have recruited Ron to do the challenges with me. Makes me feel better knowing that I have some to do them with. I have pictures with most of them that I will post in case any body wants to do it with us. There are a few where I don't have pictures. 2 of them are from a group on facebook and another one I found online for the Wedding.

November-
~ Tank Top Arm Challenge.

December 3rd- 26th
~Abs So Tightly Right Challenge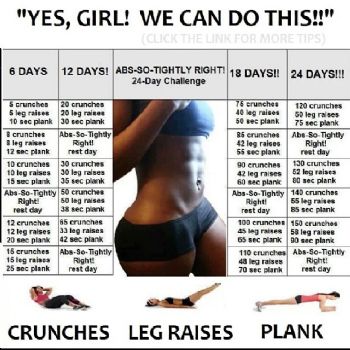 January 1-30
~Butt Challenge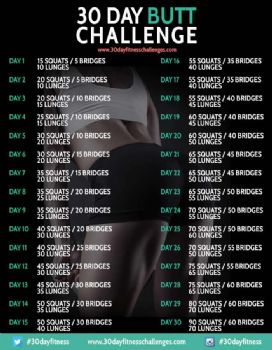 February 1-28
~ Lose The Love Handles Challenge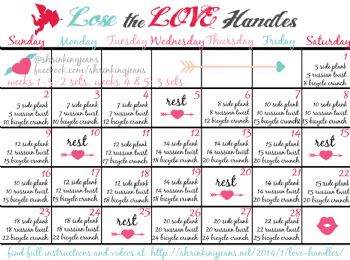 March1-30
~Full Body Challenge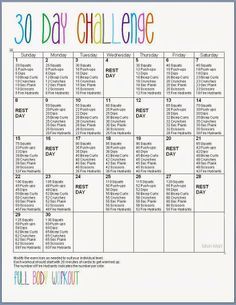 April 1-30
~Tank Top Arms Challenge
(Sorry this is on the facebook group)

May 1-30
~Little Black Dress Challenge



June 1-30
~Burpee Challenge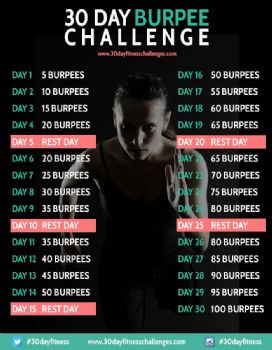 July 1-30
~Ab & Squat Challenge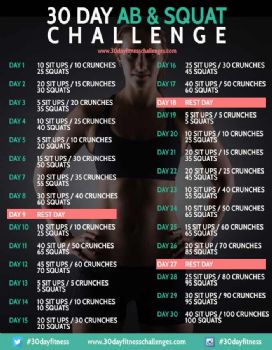 July 27-Oct 9
~ 75 Day Butt & leg Challenge (Sorry this one is also on facebook.)

August 1-30
~Plank challenge & Leg and Butt Challenge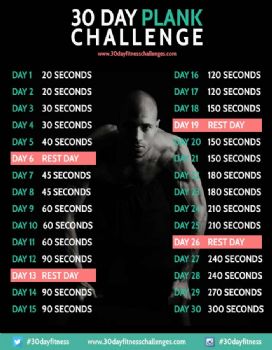 September 1-30
~Wedding Prep Challenge (This is the one I found on a website so no pic.. )
~Butt & Leg Challenge

October 1-9
~Butt & Leg Challenge


October 10th- Wedding Day!








Wednesday, November 05, 2014
I am my own worse sabotager . (may not be a word but it works.)

I had a revelation while I was in the shower. I happen to do my best thinking in the shower. It may be because it is alone time, may be because I take long showers because I like standing in the hot water and end up thinking about anything and everything, especially my problems.

Well it hit me today that I sabotage myself. A lot . No matter how prepared I am for the journey, my mind always plays a big part. And once my mind starts thinking that something is wrong or I'm not doing something right, then my body reacts and does exactly what I don't want it to do. Then once started, it is so hard to stop. It is like a domino affect.

I have come up with a plan to counteract this self sabotaging. I am going to enlist Ron's help. I plan to let him know what is going on, what I am thinking and ask to, when he starts to see me making poor choices, say something about it and help me get back on track. I am hoping this will help. I am confident that it will because I may not recognize making a poor choice until I have made more than one, where as he can recognize it right away and get me back on track.

I may not have mentioned this before, but I have a goal in mind. My wedding is next October, I have about 11 months until it. I want to look great on my day. I want to feel good about myself and feel healthy. Right now my wedding dress is a size 18, and I just barely fit into it. My goal is to be at a size 12 dress for my wedding. I feel this is an attainable goal.

To help me attain this goal, 1.) I am asking all my friends on here to lend me support and encouragement and motivation. (I am going to need it.) 2.) I have decided to do fitness challenges each month until then. I am going to come up with them and lay them out in a plan and will blog that plan later. and 3.) as I have I already mentioned, I plan on enlisting Rons help.

Yes, all my best thinking and realizations happen in the shower.





Tuesday, October 28, 2014
Today was Day 2 of my tank top arms challenge and holy pushups.. yea had to do a lot of pushups and let me just say this, I HATE PUSHUPS!! Not to mention that I have to do modified ones.. Someday I hope to be able to do a regular pushup but today isn't that day. My arms are definitely sore tonight. I think that I will probably even feel it tomorrow!! But it's a good sore. Once I get done with the challenge I'll have to post a before and after pic of my muscles

Definitely got my 10 minutes of fitness in today. It ended up getting up to 63 today, so around 10 this morning I took one of the dogs for a walk.. I didn't feel like trying to handle both dogs. Especially with not feeling good I wasn't sure if it would be a good idea to try and manage both dogs. Anyways, we had a very nice walk. It was nice to be able to be outside and smell Autumn! And I was so happy that it didn't rain today.

Not only did I get a walk in, but I did my arm challenge and road my bike for a little bit while waiting for Ron to get home. And then even just while listening to music a little bit ago I decided to dance! Definitely had fun doing that.

Today was also my 3rd day in a row of getting my Glow Getter Award for reaching my goal of 10,000 steps a day! I was so excited. It looks like I started a streak there! Now all I wanna do is make sure I get my 10,000 steps in!!

Today was by far a good day.

Here's to hoping tomorrow is just as good and I feel better! Cheers!!




1 2 3 4 5 6 7 8 9 10 11 12 13 14 15 16 17 18 19 20 21 Last Page

Get An Email Alert Each Time SWEETLILCARRIE Posts