Thursday, October 04, 2007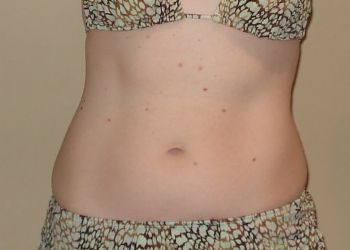 so i have completed mtc!!! yeah me! wish it was a day i didn't feel all bloated and gross though. however, i did take my pics and measurements.

to me i don't see a massive difference in the pics but i can sure feel a difference.

my abs are stronger (to touch)
my shoulders are more defined
my posture has improved a ton
i can do 20 full push ups now
i am eating less processed stuff and bloat less
craving processed foods even less
less headaches
confidence
i feel fit and firm

here are my measurements (before in brackets):

weight 138 lbs (142 lbs)
bust 35 (36.5)
chest 29 (30)
waist 28 (30)
hips 37 (38)
right leg 22 (23??)
left leg 22 (same)
right arm 11 (11.5)
left arm 11 (11.5)
body fat 23% (28+%)


now i have to figure out what is next? not sure if i want to repeat mtc after a couple of weeks off or find another workout plan. although i missed my spinning classes i really enjoyed circuit training.