Wednesday, July 31, 2013
Alright. I fell off the wagon. Almost a year go.

I stopped sparking. I was depressed in my job and in my family. I was stuck and didn't know what to do. I couldn't get the weight to really start coming off, so I gave up. I went to a doctor and started taking phentermine to lose weight. I lost a lot of weight, actually, but I wasn't being healthy about it. I didn't exercise enough and I didn't eat enough either. My hair started falling out because of vitamin deficiency, so I stopped taking it after 3 months (end of April 2013).

Since then, I have gained 8 pounds, but that's not all that bad considering it took 3 months to gain it. Still, I still haven't reached my goal weight and I refuse to yo-yo, especially since I recently quit smoking. I really don't want this! So what am I going to do about it?

Sparkpeople recently posted this photo on Facebook. I have used it and put it as my desktop background and I have shared it with my co-workers: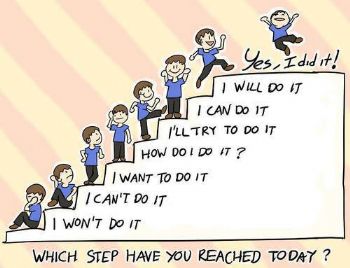 I am going to do this every day. I'm going to set small goals that are attainable. I'm not going to put too many challenges in my way - then I feel overwhelmed. I'm starting small and monitoring myself so that I can have the kind of lifestyle that is good for me and my family.

Who else is with me? Let's Spark it Up!