Sunday, July 13, 2014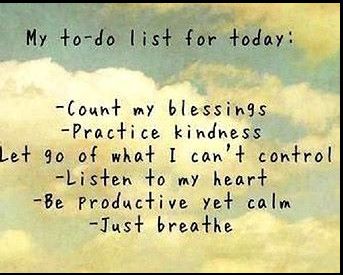 I am so grateful that my blockage so minimal and they decide after getting in there NOT to put a stent in and first try medicine and lifestyle change. I am up for the challenge. As I lay in my hospital bed waiting for my turn which was 4 hours late due to another emergency. I told myself of all the challenges I have faced and overcome. Married young, terrible marriage and log, raised 4 children basically on my own, most of the time working two jobs and long hours, losing two not one job that I held for over fifteen years due to downsizing, and the last time losing my house due to recession and having to start over more times then anyone should have to, and a few failed relationships and much more personal things. But I am not bitter but realize each thing has made me stronger. The saying "What doesn't kill will make you Stronger" So, thank you God for all those things and helping me grow stronger. Now to face the biggest challenge of all, taking 60 years of lifestyle and change it around completely.

STEP ONE: Plan a plan of attack. Monday start work with a dietitian. Thank all of you for listen to my vent. Have a Blessed and be strong today

BLESSING FOR TODAY: Thankful for all the challenges that made me who I am today.