Saturday, January 07, 2012
9:15 Started my hike- cold, but far from unbearable!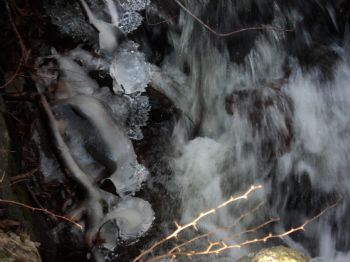 A view from the dock overlooking the reservoir, about 1/2 mile in: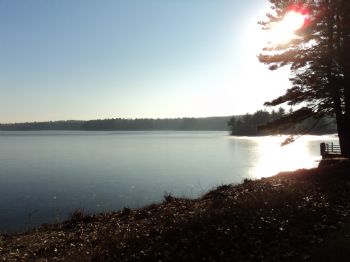 I see so many walkers either staring straight ahead or looking down at their path in front of them; you miss so much if you don't pay attention to your surroundings! I couldn't believe this pine tree growing from a rock,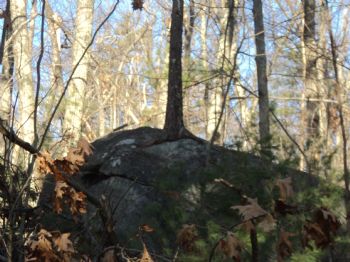 or this hollow, fallen tree.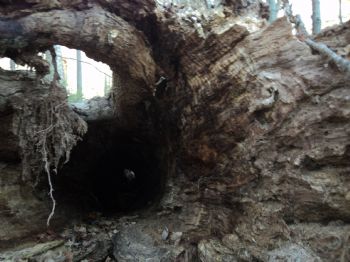 Trivia fact I bet you did't know: "Enjoying the physical activity you participate in may make your facial muscles sore due to excessive smiling!"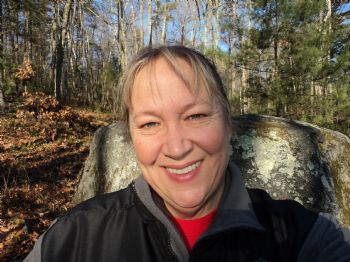 I had to turn around and start back 2 miles in, time constraints plus I didn't want to be overly tired/sore....so on the way back I saw cattails blowing on the water's edge-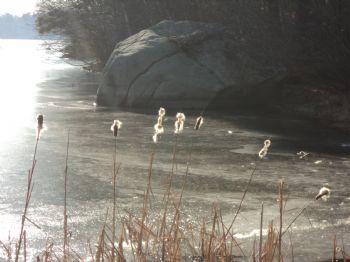 and a gorgeous blue sky broken by branches of a stark white birch tree.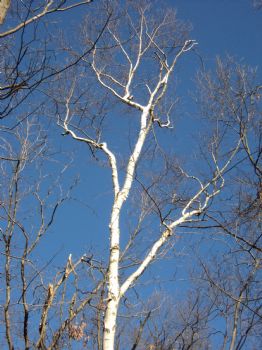 When I got back to the 1/2 mile mark at the dock, I couldn't resist resting in January's GREEN GRASS!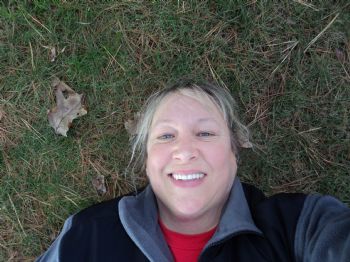 What an awesome experience my first hike of 2012 was. I know New England Winter will rear her ugly head soon, but until then, I'm going to be out there. Walking in the neighborhoods, in state parks, anywhere I can find the quiet and serenity that I need to focus and take in the beauty that we are surrounded by.

Remember, next time you take a walk, don't stare straight ahead and don't keep your head down looking at your feet and the path ahead of you. Pay attention to your surroundings, and I bet you'll be surprised at what you see!

Sunny