| | |
| --- | --- |
| | STORMIE62's Recent Blog Entries |


Thursday, August 21, 2014
Commitment is not just a simple act of wishing for something. Commitment is a decision to do whatever it takes.

You may wish to be in awesome shape. But, you won't succeed until you decide to put down the chocolates, get off the couch, and start exercising, regularly!

Yes, this is hard to hear, but that's what commitment is all about – deciding to put in the sweat and effort and sacrifice, to achieve the goals you hold dear.

The sweat and effort may come from your head, as in commitment to your workplace or achieving your goals. It may come from your heart, as in commitment to a relationship or your children.

But, wherever it comes from, it requires a decision not only to start, but persevere. Remember, the rewards you seek are priceless, and worth every moment of dedicated effort.





Monday, August 18, 2014
If you say, "I'm feeling really stressed. I've been doing some inner work and it's not helping. Could you help me explore what this stress is about?", then your intent is to learn. You want to take responsibility for your own feelings and you want help in doing so. The other person may or may not be able or willing to help you, but your statement is not a pull on them to take care of your feelings.
However, if you just say, "I'm feeling really stressed," and you don't ask for help or tell the other person what you are going to do about it, then the statement is a pull on the other person to take responsibility for your feelings. The other person might feel demanded of and engulfed by the statement and withdraw, or they may feel irritated and get parental and judgmental with you.
Anytime we share our feelings with the intent of getting someone to make us feel better, our intent is to control rather than to learn and take responsibility for ourselves. We are making another responsible for our feelings instead of doing our Inner Bonding work and discovering our beliefs and behavior that are hurting us and causing us pain.

Next time you want to share your feelings, be sure to ask yourself why you want to share them - to control or to learn?





Sunday, August 17, 2014
What's stopping YOU right now at this very moment from losing weight and looking the best you can? Write down everything that's stopping you from reaching your weight loss goals and then beside each thing that's stopping you… Make a plan to eliminate the problem

You can make a bet with yourself or other people to GUARANTEE that you will lose weight. Go to your job and tell everyone you work with that you will eat a HUGE can of DOG Food in front of everyone if you don't lose 10 pounds before a certain time. (okay that may be a little extreme but you get the point,)

Remember... the greater the reward is you have planned for yourself the higher your motivation will be to lose weight.

Talk to your future self
STOP & Ask your future self what he or she did to look good. Imagine how good you'll look in a year from now, with all the good things that will happen to you. Then every time you feel like cheating on your diet, not working out or just giving up let your future self step in and show you that you are in control, you make the right choice.

Remember the CBA's
CONCEIVE YOURSELF LOSING WEIGHT…
BELIEVE YOU CAN LOSE WEIGHT AND…
ACHIEVE THE GOAL OF LOSING WEIGHT .

If you believe you can, you probably can. If you believe you won't, you most assuredly won't. Belief is the ignition switch that gets you off the launching pad - .Denis Waitley

So I'll ask again ... Are We Listening To Ourselves?





Monday, August 04, 2014
Beware the barrenness of a busy life - Socrates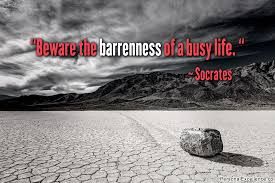 I read that several times, then it dawned on me what it really meant.
Yes, you may be rushing and accomplishing a lot, but what do you have to show for it?
Check marks on a list?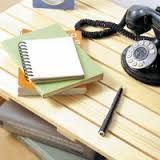 Never be in a hurry; do everything quietly and in a calm spirit.
Do not lose your inner peace for anything whatsoever, even if your whole world seems upset.
There is more to life than increasing its speed. There is the feeling of satisfaction, joy of a task well done.
Time, is like life itself, it seems to have no inherent meaning, but the meaning we willingly and enjoy doing so, will give our own special meaning to time as to life. So live and do things in your life with the time you have to leave milestones and memories and not the barrenness of a busy life with nothing to mark it.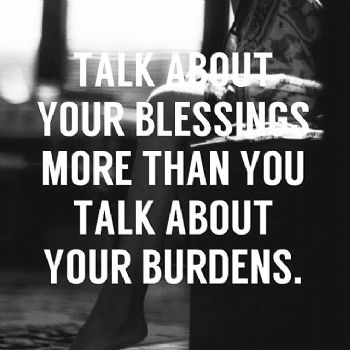 Monday, July 21, 2014
There is no dramatic pause in life. When the boat rocks and disaster strikes, no doubt there is pain.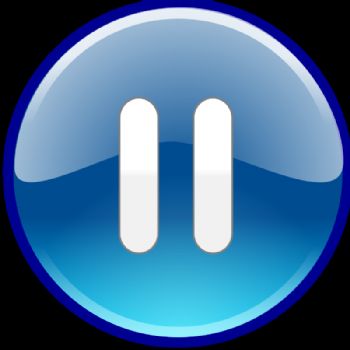 But inevitably, your future has to go on.
One has to let go of the agonies of the past mistakes and step into a new dawn.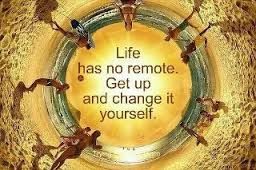 New interests, new projects, new faces and new horizons have to be found.
This new turn in your life may not be joyful at first. But it can be less painful if you're willing to let go and move forward.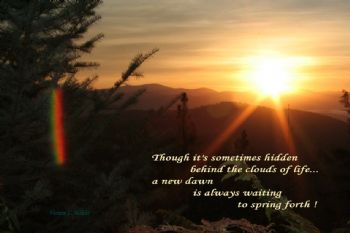 1 2 3 4 5 6 7 8 9 10 11 12 13 14 15 16 17 18 19 20 21 22 23 24 25 26 27 28 29 30 31 32 33 34 35 36 37 38 39 40 41 42 Last Page

Get An Email Alert Each Time STORMIE62 Posts