| | |
| --- | --- |
| | STEPH-KNEE's Recent Blog Entries |



Wednesday, November 13, 2013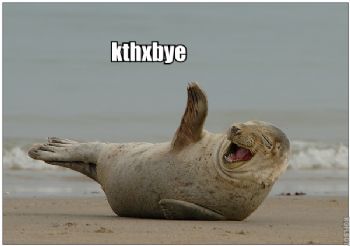 This weight loss stuff is hard enough without all the outside influences that we have. Do you live with someone who keeps junk in the house? Do you have that friend who won't stop bugging you to go out to dinner? Do you have Negative Nelly's telling you that you can't lose the weight and keep it off? We all have some negative force in our lives, and sometimes that force can be removed entirely, but many times it has to be dealt with on a daily basis.

That is what I am doing today, I am taking back my control of MY journey and I am no longer letting outside forces mess with my mojo. I have been a fan of the Biggest Loser Challenge here on Spark for a long time... I thought it was something I would always do but I was wrong. As I am struggling and trying hard to regain my footing, the thought of letting down a team with my gains was causing me even more stress, which meant even more eating and even more gaining. There are some personal reasons for me leaving mid round, things that were out of my control and the way some things were handled, but those are not to be shared on a public blog.

Another thing was my current war with the scale! I have been a daily weigher for most of my journey. I am the first to say I support daily weighers, and a lot of the time it had positive affects on me. So please, no lecturing on how you aren't supposed to weigh each day, many people do it successfully without issue and EVERYONE IS DIFFERENT. But for me, there were the times in between that it would cause me more harm than good. Every couple of weeks if it wasn't doing what I wanted, I would get very down on myself. It was these phases back and forth, the love/hate relationship with the scale and it was making me crazy.

I have put on a few pounds but that is not why I am at war with the scale. The problem was that I would have 2 good days and be hoping that the scale would start dropping. Well that isn't the case and it is going to take a lot more than 2 good days to get it rolling in the right direction. It was very discouraging. The Biggest Loser Challenge requires a weekly weigh in and with someone trying to get away from the scale that is added stress that is only holding me back.

With that, I have decided to give my scale to my brother to take home with him, and I am going to TRY (I can't make any promises

) not to weigh in until January 1st.

This does not mean that I am burying my head in the sand to avoid seeing any possibility of a gain... it is to reprogram my mind. To remember that the scale is not everything! To avoid getting on the scale sometimes 3 times a day and stressing myself out. To pay attention to how my clothes fit. When I was a size 24 I could gain a massive amount of weight without my clothes feeling different. Now with my pants I gain around 7 pounds and I can feel how snug they are. It's great to be able to FEEL what is going on without needing the scale to let me know. It is also going to be a time of focusing on ACTIONS and not weight.

My challenge to myself, is to use the 49 days left in this year to my advantage and to have more good days than bad days. I have assigned "free days" to the following days. Thanksgiving, Christmas Eve, Christmas, New Years Eve & 2 days of my week long Vegas vacation. That comes out to 7 days which is actually a large portion of 49 days. My hope is that by seeing I have a full week to indulge over the course of 49 days, that I will try that much harder on the regular days so that I can come out on top! More good days than bad days is all I am looking for. I wanted a streak, I wanted perfection, but this is about progress not perfection. So goodbye BLC, goodbye scale, goodbye stresses associated with the scale.. and hello good food habits, positive vibes, and lots of exercise!



So at the end of the day, do what is best for YOU. If someone doesn't have your best interest at heart or is negative... leave them behind. If you can't do that make sure that you stand up for yourself, and never lose sight of what is important for you!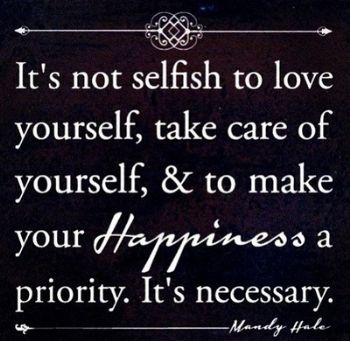 Tuesday, November 12, 2013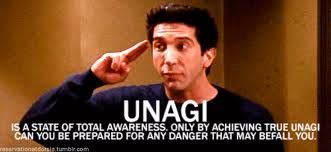 The most important thing for me in my weight loss journey isn't about what foods I do and do not eat, it's not about how much exercise I get in... it's not even about that willpower thing everyone always fusses about... nope! What is the most important to me is being honest with myself and being aware of when things aren't going so well.

You see, I didn't get up 272 pounds without some ignorance... because you know, ignorance is bliss right? I couldn't possibly be "that big" right? When I would see a picture of myself I would always be shocked... well maybe it's just a bad angle right? Well of course that is so wrong, but when you have put on that much weight and are overwhelmed, sometimes you just bury your head in the sand and you let it go.

I even lost 40 pounds 3 or 4 times, only to gain it back. This happened by lying to myself. "Oh it's okay, you ONLY gained 10 pounds back, you will be okay." Each time I proceeded to gain back the entire 40 and it brought friends too!

I found myself slipping into this when I had my 6-awful-eat-whatever-you-want-weeks a few months back. I kept lying to myself and trying to trick myself and build up that beautiful ignorance bubble again. I kept telling myself "You aren't giving up"... when all I was doing was eating like my 272 pound self and not exercising... but I kept insisting that I was still trying... even though I wasn't! I kept telling myself "You aren't going to gain the weight back, you got this." But I kept doing all the habits that got me to my highest weight! The first 5 pounds came on and I kept saying to myself and my mother "It's ONLY 5 pounds, it will come right back off!" Well okay, that's true, it WILL indeed come back off, IF you do the WORK. I seemed to forget that detail as it spiraled into 10 pounds. I told my mom "it's only 10 pounds, it'll come back off" and she ever so politely said "yeah that's what you keep saying." At that exact moment it didn't register, not until the 10 pounds became 11 and something inside me snapped. 11 pounds could easily turn into 40. Not in a matter of days, but over a few months I could be back to square one. That is when I realized I was kidding myself. Saying that I wasn't giving up and saying that I wasn't going to gain the weight back didn't do anything for my waistline or the scale. Excuses don't burn calories unfortunately... and I was just spiraling out of control.

I got that under control, lost that 11 pounds and moved forward. Until Halloween. I have been struggling since Halloween... each day I get up and declare "This day is going to be a good day!" Sometimes it was, I have had good days here and there, but some days ended with me crashing and burning. I found myself trying to build up that ignorance bubble again!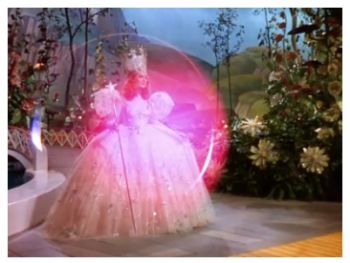 The excuses were flying all over! "The holidays are coming up, they are rough for everyone!" "It's totally normal to gain weight during the holidays, you won't be the only one!" "Maybe you can just worry about maintaining and start losing again at the beginning of the year!" The list went on and on. I kept eating like I did before I started this journey and was trying to find a way to justify it. But finally that little bubble popped and I remembered it is not okay. It is okay if I want to gain back my 80 pounds and reach an all time high weight... but it is not okay for the new healthy body that I want to have!

I took a long hard look at some of my "before" pics. Sometimes, when you have a lot of weight to lose... you still feel fat even though you've lost a lot of weight. Around 190ish is where I stand right now, and I am by no means small... but I am also nowhere near how I was at 272 pounds. It's the craziest thing because some days I feel small... and other days I feel like I have so far to go and I haven't made much progress. Allowing myself to take a long hard look at those pictures really helped snap me out of it. Not only was I much larger, you could tell I was physically uncomfortable and I often looked unhappy even though I was with great friends at the time. I may not have been an unhappy person, but I was never a happy person when the camera was out... and that is a sad thing. I don't wish for those days to come back, which means I can't live my life that way. So the ignorance bubble is popped, holiday time is not an excuse to eat everything and pack on the pounds, and I am dusting myself off and moving forward. I start off each day with the best intentions, some days I win, and some days I lose, but as long as I keep trying, and keep being honest with myself, I will get through this.







Saturday, November 09, 2013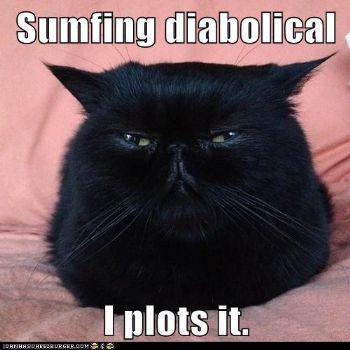 The time has come for me to reveal to all of you my Super Power!

The thing of it is, my power is used for evil, and not good! That is why I haven't shared it with you guys in the past... it is not something that I am proud of, that is for sure. Without further ado... I have this power, where once I set my mind on something I want to binge on, I have laser sharp focus on it until the binge occurs.



So we all know I have gone round and round with Binge Monster, often losing to him... and my super power definitely benefits that mean ol monster! I figured out I had this power about 2 years ago. You see, prior to that I never really fought the urge to binge. I wanted Tommy's, or a bag of chips? Done. But once I started to control my weight I could no longer accept these urges as normal behavior, and I had to put more effort into fighting them. The thing of it is, I can fight it, to a point. I have postponed these urges as much as 2 weeks, but it never fully leaves my mind.

More recently I have even found myself just accepting these things, without even realizing it. I start thinking to myself "No you don't need Del Taco, just get over it and move on." But then the super power kicks in and I find myself saying "You know that it's in your head, you know it's only a matter of time until you give in... why postpone the inevitable? Just go ahead, get your Del Taco... because if you don't today it'll just be tomorrow, so why wait?"

Can you tell I just finished my Del Taco? The bigger slap in the face is that I decided last night I would do a 1400 calorie (or less) streak from today til Thanksgiving. I started out the day strong and then I threw it all away by going through the Del Taco drive thru. I have been going through these ups and downs for the past 2 weeks or so. A good day here and there, 2 bad days, another good day... but I can't get a streak of good days under my belt. The good news is I am still here, and I am still fighting. If I wasn't still fighting it would have been 2 weeks of nothing but eating non stop and hanging out on the couch. Sparky got his walk today, I am drinking my water, but my calories are so big they need their own zip code!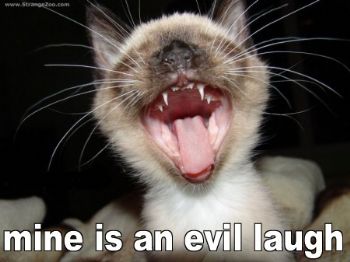 So what am I going to do about this super power? I don't think it is something I can simply shut down... I believe it is just too powerful. But I have decided I need to harness this energy into something GOOD instead of evil. I focus on the specific food I was craving until I finally have the sweet (and bitter) release of having said food... so what I need to do is use that laser sharp focus to eat well, to complete an exercise program, to do something POSITIVE for myself and my weight loss journey.

I haven't exactly fine tuned my plan yet, and am not 100% sure how to proceed. For example: I took Sparky for a walk before I went to Del Taco, in an attempt to clear my head and all I kept doing was thinking about what I would order when I got there after the walk. I told myself 3 times not to go, and my response to myself was always "If you don't do it today, you'll do it tomorrow, so just get it over with." Maybe when the urge pops up for said food I will have an activity to go along with it. My urges are almost always fast food related (yeah, I have issues LOL), so I could make a list of my top 5 fast food places and I could attach an exercise to each of those places. And not just something simple I already do, but something that is really going to push me out of my comfort zone and make me work. And each day that I really feel myself fighting the urge, I will do the exercise. Since these urges can last 2 weeks maybe I need 2 activities for each place. I will work on that tonight.

All I know is, right now, at this very moment, this super power is the cause of many of my bumps in the road. If I can find a way to use my powers for good instead of evil, I think it could be my biggest asset moving forward in my weight loss journey.

Do you have any super powers? (Good or evil)



Countdown to 2014: 53 days
Current Weight: 191


Goal Weight: 179

Edit: I just wanted to say this isn't something that I deal with on a daily basis. It is something that can happen once or twice in a month, or can be gone for 3 or 4 months at a time. I tried to share it in a "fun" type of way... mainly for accountability but blogging it out actually helped me to start coming up with an action plan for those instances where this does come up, so I'm glad I did share. :)






Wednesday, November 06, 2013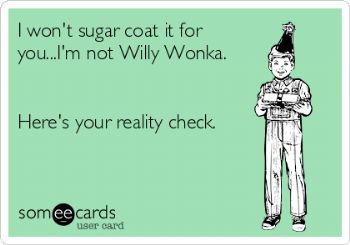 After 5 whole days of eating insane amounts of food

, and having the worlds worst tummy ache, I had to give myself a huge reality check today! Who am I doing this for, and why am I doing this? If you had asked me 19 months ago why I was starting this weight loss journey...the answer would have been pretty basic. To not feel like such a beached whale, who had trouble rolling over in bed, and to LOOK better and wear smaller clothes. Are those the best reasons? Between you and me, I don't think they were very good reasons, but I don't think they are awful reasons purely based on the fact that it got me moving and has gotten me to where I am today. We all want to look and feel better, but this weight loss journey is so much more than just smaller, cuter clothes.



As my journey went forward, my goals changed. Did I still want to lose weight, get into smaller sizes, see better numbers on the scale? Of course I did. But I also wanted things that were different than I originally planned. I wanted: To find my confidence again, I wanted to lower my borderline A1C (which I did and am now in a completely normal range), to be able to walk far without getting winded or working up a sweat, and to be healthy!

When I first started, health was not something I thought about, I am the first to admit that! But as time went on, this journey stopped being so much about weight and more about becoming the person I want to be. Are a lot of my blogs focused on the weight aspect? Absolutely, this is a WEIGHT loss site after all.

But there is so much more to our lives and our journey than just our weight. I don't think I am changing the person I am so much as uncovering the girl that was always there. There was always a happy and confident girl underneath all the fat, it just got pushed down farther and farther with each pound I gained... and that is my fault for allowing that to happen. Happiness and confidence should have nothing to do with weight, but at the time I didn't realize that... but I sure know now!

So after these 5 insane eating days, I am taking back control. I have been eating like my 272-pound-self, and being in denial about it. I kept SAYING that I wasn't going to gain my weight back and that I wasn't going to go back to that old lifestyle... but my ACTIONS were proving otherwise. Not only that, but my stomach has hurt so badly, and for once I thought about what I was doing to my poor body. Why would I abuse my body like that? I ate all this food and moved on with my day, but my poor body is still struggling to process all of that food... why would I intentionally put my body through such stress?

And of course my poor little Sparky.

I did not take him for a walk last night... this is only the 2nd walk I've missed since I got him at the end of January. He was so sad and I felt so bad that I did not take him for his nightly walk. My tummy hurt so bad and I had such an awful headache from what I put my body through that I physically could not take him. I know some will say he is "just a dog", but in some ways he is like my child, and I feel like I let him down. Why should he be punished because of my bad food choices? So next time the Binge Monster comes knocking on my door, I need to look at the entire picture, not just the delicious food he brought with him. I need to think about the fact that Sparky is counting on me, and that my body is counting on me too... my body did not ask to be put through such stress, and Sparky did not ask to miss out on his walk... So I am taking back control! I am going to have an epic gain tomorrow for weigh in, and I am going to put down whatever that dreaded number is and then I am going to move forward. I refuse to go back down the path that got me to 272 pounds, and instead I will go down the path that is going to lead me to a long and healthy life!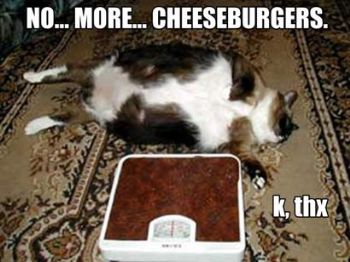 Monday, November 04, 2013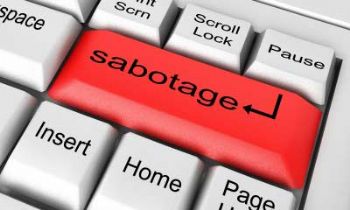 Self Sabotage:
I'm not quite sure what it is about me and hitting certain milestones, or approaching the goal weight that causes me to shoot myself in the foot. I am on this roller coaster of emotions and I want to get off! One day I am celebrating a great victory of losing 85 pounds, the next I am discussing the demise of a plan I was trying, and getting a visit from the Binge Monster. This has happened many times when I hit different milestones, whether it's an amount of weight lost, seeing an all time low weight, or getting to another clothing size. I guess there is a part of me that is truly afraid to hit my goal weight.

I'm not sure why that is, because all I've EVER wanted is to lose this weight! I have been overweight my entire life and I can not remember a time from age 13ish on that I was happy with my body and wasn't worried about losing weight. My life has revolved around wishing and trying different things, but never succeeding. But here I am, I am finally doing this. I am getting there, slow and steady, never giving up... yet there is something inside me that is terrified of my goal weight. What is so scary about it? I don't think there is anything scary about the goal weight itself, I think what is scary is losing the layer of protection... my fat. I have allowed my fat to hold me back for years, avoiding many social situations, dating, etc. because of how I felt about myself and my body. Every boy that "didn't like me back" must not have liked me because I was fat. Now, let's be real... that probably wasn't true. Sure there were some that it probably was true, because we got along great otherwise, but it is highly possible that they just didn't feel that way about me, period. But I always felt that I was able to blame it on my weight. I never had to look at anything else, I would just write it off and move on.

So what happens now? Right now, this exact moment I still have just enough fat on me that I am still overweight. I can still hide behind it a little bit, I can still try to convince myself that is why that boy doesn't feel the same way about me, but what happens when that is all behind me? What happens when I'm just a nice, normal sized girl? That means I am going to have to put myself out there, and say take me or leave me... and that is a very scary thought! I feel better and more confident and I am hoping that will help me... but there is obviously something still plaguing me that is secretly gnawing at me deep down. I will continue to push forward and try to get to the bottom of this. This won't come in a day or even a week, but the good news is I'm conscious of this self sabotage and I'm going to try to continue to fight it, as well as the Binge Monster that always pounces when I'm second guessing myself.

This leads me to my next topic:



I have shed a lot of tears recently about the damage I have done to my body. I will be the first to say that I have always had very real expectations of what losing weight was going to look like. I expected the loose skin, I expected the horrendous stretch marks (mine are particularly bad), I expected jiggly arms... but I think there is still a part of us that thinks MAYBE it won't be as bad as we thought.

Well I am here to tell you for ME and my body, it is exactly as bad as I thought. I have stretch marks so deep and shredded trucks could drive in them. I have the flying squirrels as I have mentioned before... my stomach is hanging down so low that I recently went out to buy compression shorts to wear under my clothes to help give it support. My inner thighs are getting wrinkly and very jiggly... and I have an unsightly pouch on one of my inner thighs. I often joke that I am okay with it, and that I will just never be able to go through life wearing daisy dukes and tank tops. Okay so I am fine with that, the daisy dukes isn't happening no matter what, and I wouldn't be comfortable in those even if I could rock them. The tank top I can probably still muster up the courage to flaunt, but I am still very hard on myself. I think I am just mad at myself for putting my body through so much over the years, and it's sad to see that it can't recover from the stresses I've put it through.

It is just very hard to know you've worked this hard and to see all these various things happening. With that said, if I could have a do over with this life, and could have the perfect body, but be a part of a different family, and be a completely different person I would never do it. I have learned a lot, and while my body had to feel the wrath of my decisions, I am still so happy with the person that I am. So I will do my best to tone up my arms, and tone up my legs in an effort to help my jiggly thigh. I am already saving for a tummy tuck because it is honestly becoming a hazard the more I lose my weight... and I know I am privileged to be in a position where that is an option for me. That is going to lead to even more scars, and I am going to still have plenty of stretch marks, but as the picture says I earned those.

They are my battle scars and I really think I am a much stronger person after going on this weight loss journey... and I have learned so much about life.

So no more tears, what's done is done. I can sit here and cry about things I can not change, or I can focus on what I can improve on and what I have accomplished. And to any of you ladies out there worried about your bodies after weight loss... this is what I have to say about it at the end of the day... I am going to look darn good in my clothes. 99% of people I come in contact with are ONLY going to see me IN my clothes and that 1% that actually gets to see me without them better consider themselves darn lucky and not have any complaints!




First Page
1
2
3
4
5
6
7
8
9
10
11
12
13
14
15
16
17
18
19
20
21
22
23
24
25
26 27 28 29 30 31 32 33 34 35 36 37 38 39 40 41 42 43 44 45 46 47 48 49 50 51 52 53 54 55 56 57 58 59 60 61 62 63 64 65 66 Last Page

Get An Email Alert Each Time STEPH-KNEE Posts