| | |
| --- | --- |
| | STEPH-KNEE's Recent Blog Entries |



Saturday, November 23, 2013

Warning: Tough love ahead! This is from myself to myself, this is just for my accountability and will probably have no interest for anyone else but if you are that bored you are more than welcome to read it ha ha! It might be a tad harsh in places, but it comes from a good place and I'm sturdy I can take it.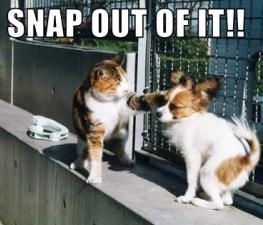 So apparently the last couple of reality checks fell on deaf ears. I see a lot of talk with no action. I keep hearing the following:

"I really need to stop eating like this...

"

"I need to try harder to have better days."

"I am frustrated that I keep doing this, I'll do better tomorrow..."

Funny though, the thoughts are all there, even the action plans aren't too shabby, but then day in and day out you keep making poor choices. Why are you making these choices? I think it's a mixture of a few different reasons....

I think part of it is that you are so close to your goal weight (within 30 pounds) that you are getting nervous about getting to your goal and getting to maintenance. I also know that you plan on having a tummy tuck, and even though it is something you want it is also something super scary. I mean surgery, pain?! *SHRIEKS IN HORROR* I think sometimes you prolong this whole weight loss gig because of your future plans. Well knock it off! Don't worry about what you may or may not chose to do a year from now. Don't sabotage yourself just because you are afraid to reach your goals. I know you are afraid of what might change as you continue losing this weight. You have already lost a "best friend" because of your choices to lose weight, what else might you lose as you lose the rest of this weight? Your true friends and family will love you no matter what, so just remember the people that count will always be there for you. I know you worry that you don't know how to be a "normal sized" person, but I have a feeling it really isn't much different, other than the part where it's less physically exhausting because you don't have to lug around the extra weight. No matter what being "normal sized" might entail, I know you can figure it out!

I also know that "it's the Holidays" and that you absolutely love food. But is that an excuse? Not really. There are tons of people who love food and love the Holidays and enjoy them without gaining weight. There are even those Super Stars who lose weight during the holidays. Now I'm not going to lie to you, Holiday time does present extra obstacles, but with careful planning you could overcome it, you just simply chose not to.

I didn't want to go there, but today was the perfect example. You enjoyed lunch out with your Gammie and your Mom, you even shared some dessert with them. You indulged, but that really wasn't a huge deal. You could have easily been VERY careful the rest of the day and come out with a fairly decent day... but instead you used the idea that the day was already in the toilet, so why not just eat something super unhealthy for dinner too? In fact, I couldn't help but notice that you really let your healthy habits go out the window. You didn't weigh or track your food like you normally do. I have seen you use that food scale almost everyday for a year... so I know that you know how, again you CHOSE not to.

This weight loss journey is all about choices. Each day, each meal, each workout you chose to do or not is all based on your choices. No one can do this for you. You have support, you have the best Spark Friends in the world that continue to encourage you, but they can't do the work for you. They can't prepare your meals and slap unhealthy foods out of your hands... they can't come over and stand over you while you do your workout. They offer advice and support but you need to take that and do the work.

I feel like I shouldn't be having to tell you this right now... do you realize how awesome you are? You have lost 80 pounds! Not only have you lost the weight you have done it your way, on your own terms! How cool is that? You didn't follow any plans, you found a way that works for you and you put a lot of time and effort into it. You made some bad choices along the way but you made more good choices and that is what got you to where you are. So why do you continue to make bad choices? What is the benefit you are getting? I know you think the food is yummy, and I can imagine it tastes good... but does it make you feel good? I know it doesn't because you keep telling yourself you won't continue down this path, but you keep doing it. I know you aren't quitting but is being off track for an extended period of time just a stones throw away from quitting? It just might be! I have faith in you, and I know you will snap out of this, but I just really needed to express my concern for you right now. The pounds aren't piling themselves back on but it just looks like that is where you are headed, so if I could do anything to prevent it, I had to at least try!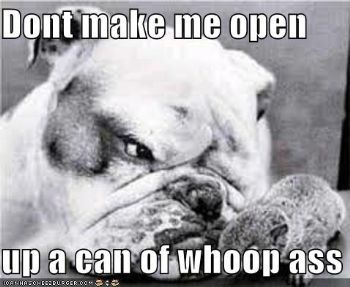 Okay, I'm done talking to myself now. It might seem silly but it has helped me in the past, and all I know is I REALLY need the help right now. I will always fight for this, but I really need to start winning some of the battles. I have had months at a time where this was second nature to me and so easy, and I have had weeks where it was the hardest thing I've ever done. I know if I can make it past this rough time that I will find my way back to where things come easily. I just need to do the work to get back to that happy place. :)







Wednesday, November 20, 2013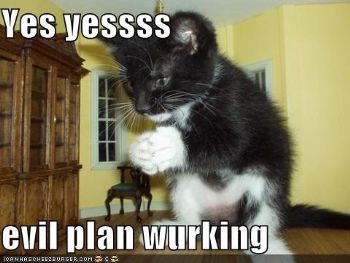 When there were 49 days left in the year, I decided I would classify each day as good or bad based on my eating... I am now thinking I should rename the bad days evil days, just because it sounds more adorable! I also went ahead and marked 7, YES 7 "free days". This included Thanksgiving, Christmas Eve, Christmas, New Years Eve and 2 of my 7 days in Vegas. I hoped that by feeling like I had a lot of "freedom" coming up that I would really push it to work harder on the other days. Well... it hasn't quite started off like I hoped. My only goal was to have more good days than bad at the end of the year. It sounded simple enough... I originally wanted a streak, but I have been struggling lately so that sounded too overwhelming.

Here's a recap so far:

Day 1:


Day 2:


Day 3:


Day 4:


Day 5:


Day 6:


Day 7:



As you can see, it's neck and neck with evil slightly in the lead! Still plenty of time to turn it around. My biggest obstacle at the moment is not letting the most recent evil day turn into a cluster. If I can have one evil day for every 3 good days, I will hit my goal with flying colors. My goal is to have the evil days be just one at a time, and to get farther and farther apart. I am learning that there is always going to be bumps in the road, but they can be fewer and farther between.

Day 7 was just awful, in every sense of the word. Everything that could go wrong, did go wrong!

As I was telling my Dad about some of it, he sarcastically said "Yep, I get it, the world is out to get you" and I very seriously responded "Yes, you finally understand!" That is how it felt today. I have no excuses for reacting by eating... everyone has bad days, and most people don't need to turn to food just because they have had a stressful day. I am an emotional/stress eater and it is an on going thing I deal with. Sometimes I have it under control, and sometimes I lose to it, this was obviously a battle I lost. But all I can do is learn from it and move forward. Maybe I need to take my learning a little more seriously though LOL. ;)

I also looked into my records, and this is a rough time of year for me (as it is for MANY). I lost no weight last year from Halloween through the end of January. I maintained within a 5 pound range. I started losing again in February but hit another bump in the road in April. It amazes me how much time on this journey I have spent struggling, it doesn't feel like that long. I guess I have blocked out some of the bad times, and there were also a lot of good times to compensate for those bad ones. At the time I remember feeling like a failure, maintaining within 5 pounds instead of losing. I remember being frustrated and upset with myself... but now that I have a little perspective, I think that's pretty darn good. To maintain within a 5 pound range during the holidays and to never give up and to continue to push towards my goals. Now don't get it twisted, I am not saying that so if I maintain through the holidays this year I can say "oh that's okay"... I am really making an effort to lose during the holidays, but at least I know this is my weakest time of year, and I am realizing it is going to take even more work than it usually does. EEK!



So I am that totally obnoxious girl who keeps referencing how long I've been on my weight loss journey.

It is not to be like "oh look at me, this is how long I've been doing this!" It's to remind me that this journey is different than all my previous weight loss attempts, and to see how long I have been doing this without giving up. I have had TONS of previous weight loss attempts, and none lasted more than 3 months. I have actually been on Spark People off and on since 2009, but it has been 20 consistent months on this journey and logging into Spark almost everyday. Each time I feel like throwing in the towel, I have to remind myself how long and how hard I've been working.I don't want to throw away all that time and work just because "I don't feel like it". So that is a huge NSV for me, to still be here and still fighting for what I want.. and boy has it been a fight lately!

My other NSV was taking a picture of myself and actually liking it and choosing to post it as my profile picture. I remember the day of taking 29 pictures and not liking any of them. I would either not post any at all or I would find the one that wasn't "as bad" as the other. It was such a fresh breath of air to look at a picture I just took and not cringe at the results! So even though I have been having a rough time with my eating, and I am struggling, I can still say I am feeling pretty happy lately and life is pretty good! It's good to be reminded that our happiness should not be linked to our weight or that horrible scale!

I hope everyone has a fabulous day! And here's to making Day 8 a good day!







Sunday, November 17, 2013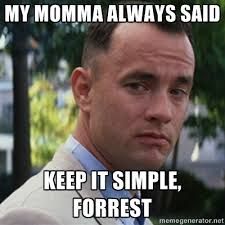 It has been no secret that I have been struggling lately. It is amazing how time can fly when you are off track. I told my friend a couple days ago that I had been eating like a pig for about a week. Then I realized it was actually two weeks!

*DOH* I have been off track food wise since Halloween and the time was just flying on by without me even realizing it! Things started going downhill when I started trying to make this harder than it is. Weight loss is hard enough on it's own, why was I making it even more complicated?

I am now almost 20 months in (it does me good to keep track of how long, so I remember not to give up and throw away all of that time), and my plan and way of doing things was just fine. Was it a fancy plan? No. Was it the healthiest plan? I am the first to say no, my food choices were not always top notch.

But it worked for me, I stuck with it longer than I have ever stuck with a weight loss "program" in the past, and I have lost more weight than I ever have before. So why did I keep trying to change it?

It is so hard, seeing all these new plans, exercises, ways of eating... you just get so over run with all this new information you start to question everything. I am always wondering in the back of my mind if there is a better, quicker, faster way to get this weight off. Between you and me I am sure that there are "faster and quicker" ways... but are they really better? I am learning that the best plan is the one that I can do and that I can stick with. I am done listening to other people telling me I simply must "try their plan"... I know in most cases they are so excited with their results that they can't help but pass out that information to everyone, and there is nothing wrong with that. I love learning about other peoples plans and what is working for them, but that doesn't mean I need to try their plan or make it my plan.

So I am getting back to basics, I am getting back to what worked for me and what keeps me sane in this long and sometimes tedious weight loss journey! I have identified my major problem these last 2 weeks and it is eating at the end of the night. My bed time is 5 or 6 am, and I have noticed that 2 - 4 am is the

zone! That is when I want to eat, for the sake of eating. That is when the self saboteur senses I am at my weakest moment and I run to the kitchen and blow my hard days work in the matter of 20 minutes. How frustrating. That stops today. As of today, the kitchen is off limits as of 2 am. With my work schedule dinner is sometimes at 1 am, so this is perfect timing. Not only is the kitchen off limits at that time, but I will be either doing an exercise dvd or occupying my time somewhere far away from the kitchen so that I don't get tempted.

Not weighing in on the scale and not being a part of any weight loss challenges has really taken the stress out of this and I feel like I can just focus on me.

I also got some boots that I love and can actually walk in! Between being clumsy and having bad knees and a bad ankle, I have to be very choosy on the kind of shoes I get. I was able to walk in these with ease and they were actually pretty comfy!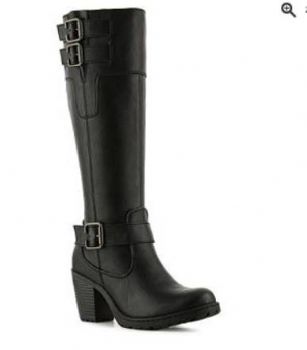 These boots lead me to buy some new jeans, because most of mine flare out at the bottom and obviously I don't want those beauties covered up. The store had something called "curvy skinny jeans", I am pretty sure that makes no sense, but I didn't question it too much. I tried them on in a size 14 and I can pull them up I just can't zip or button as I am currently in a 16. I loved the jeans so much that I bought them in a 12 as well... that way I can remind myself that while getting into the size 14 is going to be exciting, it isn't my final destination. Since I am not weighing myself, trying these on periodically will be a great way to check out my progress. I look forward to posting a picture down the road when I can finally get into them! After being a size 24, 14 sounds too good to be true.

So back to basics, back to what works, no more nonsense and no more wasting time. If I want my weigh in on January 1st to still be in Onederland and not back in Twoterville, I need to get a grip!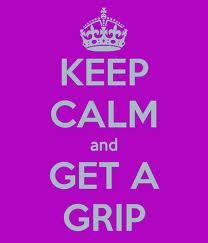 Wednesday, November 13, 2013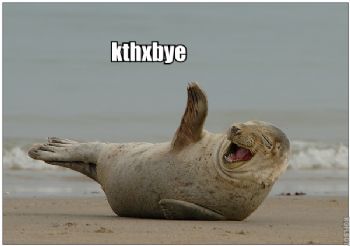 This weight loss stuff is hard enough without all the outside influences that we have. Do you live with someone who keeps junk in the house? Do you have that friend who won't stop bugging you to go out to dinner? Do you have Negative Nelly's telling you that you can't lose the weight and keep it off? We all have some negative force in our lives, and sometimes that force can be removed entirely, but many times it has to be dealt with on a daily basis.

That is what I am doing today, I am taking back my control of MY journey and I am no longer letting outside forces mess with my mojo. I have been a fan of the Biggest Loser Challenge here on Spark for a long time... I thought it was something I would always do but I was wrong. As I am struggling and trying hard to regain my footing, the thought of letting down a team with my gains was causing me even more stress, which meant even more eating and even more gaining. There are some personal reasons for me leaving mid round, things that were out of my control and the way some things were handled, but those are not to be shared on a public blog.

Another thing was my current war with the scale! I have been a daily weigher for most of my journey. I am the first to say I support daily weighers, and a lot of the time it had positive affects on me. So please, no lecturing on how you aren't supposed to weigh each day, many people do it successfully without issue and EVERYONE IS DIFFERENT. But for me, there were the times in between that it would cause me more harm than good. Every couple of weeks if it wasn't doing what I wanted, I would get very down on myself. It was these phases back and forth, the love/hate relationship with the scale and it was making me crazy.

I have put on a few pounds but that is not why I am at war with the scale. The problem was that I would have 2 good days and be hoping that the scale would start dropping. Well that isn't the case and it is going to take a lot more than 2 good days to get it rolling in the right direction. It was very discouraging. The Biggest Loser Challenge requires a weekly weigh in and with someone trying to get away from the scale that is added stress that is only holding me back.

With that, I have decided to give my scale to my brother to take home with him, and I am going to TRY (I can't make any promises

) not to weigh in until January 1st.

This does not mean that I am burying my head in the sand to avoid seeing any possibility of a gain... it is to reprogram my mind. To remember that the scale is not everything! To avoid getting on the scale sometimes 3 times a day and stressing myself out. To pay attention to how my clothes fit. When I was a size 24 I could gain a massive amount of weight without my clothes feeling different. Now with my pants I gain around 7 pounds and I can feel how snug they are. It's great to be able to FEEL what is going on without needing the scale to let me know. It is also going to be a time of focusing on ACTIONS and not weight.

My challenge to myself, is to use the 49 days left in this year to my advantage and to have more good days than bad days. I have assigned "free days" to the following days. Thanksgiving, Christmas Eve, Christmas, New Years Eve & 2 days of my week long Vegas vacation. That comes out to 7 days which is actually a large portion of 49 days. My hope is that by seeing I have a full week to indulge over the course of 49 days, that I will try that much harder on the regular days so that I can come out on top! More good days than bad days is all I am looking for. I wanted a streak, I wanted perfection, but this is about progress not perfection. So goodbye BLC, goodbye scale, goodbye stresses associated with the scale.. and hello good food habits, positive vibes, and lots of exercise!



So at the end of the day, do what is best for YOU. If someone doesn't have your best interest at heart or is negative... leave them behind. If you can't do that make sure that you stand up for yourself, and never lose sight of what is important for you!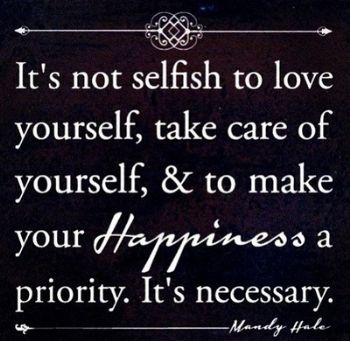 Tuesday, November 12, 2013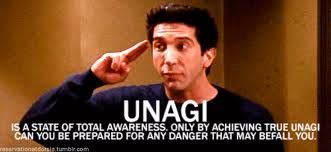 The most important thing for me in my weight loss journey isn't about what foods I do and do not eat, it's not about how much exercise I get in... it's not even about that willpower thing everyone always fusses about... nope! What is the most important to me is being honest with myself and being aware of when things aren't going so well.

You see, I didn't get up 272 pounds without some ignorance... because you know, ignorance is bliss right? I couldn't possibly be "that big" right? When I would see a picture of myself I would always be shocked... well maybe it's just a bad angle right? Well of course that is so wrong, but when you have put on that much weight and are overwhelmed, sometimes you just bury your head in the sand and you let it go.

I even lost 40 pounds 3 or 4 times, only to gain it back. This happened by lying to myself. "Oh it's okay, you ONLY gained 10 pounds back, you will be okay." Each time I proceeded to gain back the entire 40 and it brought friends too!

I found myself slipping into this when I had my 6-awful-eat-whatever-you-want-weeks a few months back. I kept lying to myself and trying to trick myself and build up that beautiful ignorance bubble again. I kept telling myself "You aren't giving up"... when all I was doing was eating like my 272 pound self and not exercising... but I kept insisting that I was still trying... even though I wasn't! I kept telling myself "You aren't going to gain the weight back, you got this." But I kept doing all the habits that got me to my highest weight! The first 5 pounds came on and I kept saying to myself and my mother "It's ONLY 5 pounds, it will come right back off!" Well okay, that's true, it WILL indeed come back off, IF you do the WORK. I seemed to forget that detail as it spiraled into 10 pounds. I told my mom "it's only 10 pounds, it'll come back off" and she ever so politely said "yeah that's what you keep saying." At that exact moment it didn't register, not until the 10 pounds became 11 and something inside me snapped. 11 pounds could easily turn into 40. Not in a matter of days, but over a few months I could be back to square one. That is when I realized I was kidding myself. Saying that I wasn't giving up and saying that I wasn't going to gain the weight back didn't do anything for my waistline or the scale. Excuses don't burn calories unfortunately... and I was just spiraling out of control.

I got that under control, lost that 11 pounds and moved forward. Until Halloween. I have been struggling since Halloween... each day I get up and declare "This day is going to be a good day!" Sometimes it was, I have had good days here and there, but some days ended with me crashing and burning. I found myself trying to build up that ignorance bubble again!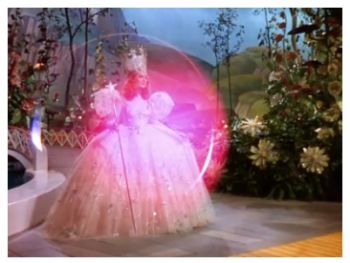 The excuses were flying all over! "The holidays are coming up, they are rough for everyone!" "It's totally normal to gain weight during the holidays, you won't be the only one!" "Maybe you can just worry about maintaining and start losing again at the beginning of the year!" The list went on and on. I kept eating like I did before I started this journey and was trying to find a way to justify it. But finally that little bubble popped and I remembered it is not okay. It is okay if I want to gain back my 80 pounds and reach an all time high weight... but it is not okay for the new healthy body that I want to have!

I took a long hard look at some of my "before" pics. Sometimes, when you have a lot of weight to lose... you still feel fat even though you've lost a lot of weight. Around 190ish is where I stand right now, and I am by no means small... but I am also nowhere near how I was at 272 pounds. It's the craziest thing because some days I feel small... and other days I feel like I have so far to go and I haven't made much progress. Allowing myself to take a long hard look at those pictures really helped snap me out of it. Not only was I much larger, you could tell I was physically uncomfortable and I often looked unhappy even though I was with great friends at the time. I may not have been an unhappy person, but I was never a happy person when the camera was out... and that is a sad thing. I don't wish for those days to come back, which means I can't live my life that way. So the ignorance bubble is popped, holiday time is not an excuse to eat everything and pack on the pounds, and I am dusting myself off and moving forward. I start off each day with the best intentions, some days I win, and some days I lose, but as long as I keep trying, and keep being honest with myself, I will get through this.




First Page
1
2
3
4
5
6
7
8
9
10
11
12
13
14
15
16
17
18
19 20 21 22 23 24 25 26 27 28 29 30 31 32 33 34 35 36 37 38 39 40 41 42 43 44 45 46 47 48 49 50 51 52 53 54 55 56 57 58 59 Last Page

Get An Email Alert Each Time STEPH-KNEE Posts