| | |
| --- | --- |
| | STEPH-KNEE's Recent Blog Entries |



Thursday, October 17, 2013
Hey you! Yes you, don't look behind you I am talking to you!

Do you want to lose this weight? Do you want to get to your dream size and KEEP IT OFF? I have the secret... you aren't going to believe it when I tell you this... okay, I've kept you in suspense long enough. The secret to having the healthy body you want and finally dropping those pounds for good is...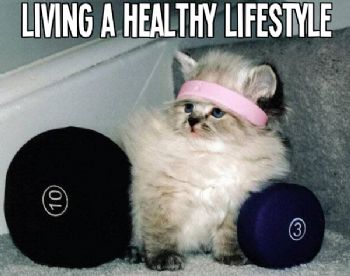 Okay, at this point the average person would walk away from me or stop listening. They do not want to hear that at all. They want to hear what supplement, pill, shake or program they can buy to get the results that I have. But you are different, you are a Spark Person! Not to act all high and mighty, but us Spark People have the edge on the Average Joe's!

If you have been on Spark for sometime you know that weight loss isn't something you do until you lose the weight. You know this isn't a diet that you go on only to go off of it a few months later. You know this is a full on lifestyle change, where you track your food (or at least monitor calories to an extent) and you make sure that fitness is part of your routine. But before Spark People, maybe you were like myself.

Stephanie-BSP (Before Spark People)
Stephanie-BSP was a very different person. She was a person who spent lots of $$$ on things that she thought would get her to her goal weight. You see, at 272 pounds, she was DESPERATE to lose this weight. She was a sad person who was overwhelmed by the amount of weight she had to lose. Deep down she knew a healthy lifestyle change was the way to go, but that just seemed too dang hard.

She wanted magic!

She wanted the Weight Loss Fairy to come while she was sleeping and wake up at her goal weight.

Eventually she gave up on the Weight Loss Fairy and decided to waste a lot of time and money on things that don't work, let's list a few.

Alli, Trim Spa (back in the day), Countless weight loss pills and supplements that I don't remember the names of, low carb diet, cabbage soup diet, detox diet, 4 day diet, Jenny Craig, Nutrisystem, Weight Watchers... and well, you get the point.

(Disclaimers at the bottom of this post)

I was desperate to lose weight, and I spent so much time and money on those things. Some I lost quite a bit of weight, but it never lasted because I looked at them as diets that I could go off of when I was "done". Boy was that wrong.



Don't let me catch that gleam in your eye! Are you wondering about one of those diets because you haven't heard of them? Well don't bother, because they don't work LOL. I am guilty of that to this day. I have lost almost 85 pounds through tracking my food and exercising. I have not cut out any foods and nothing is truly off limits. I have done this on portion control and counting my calories. It's really true what they say about calories in calories out. So why to this day do I still look at other "diets"? I don't go looking for them, but I hear a Sparker is doing a juice fast or started a such and such diet and I'm intrigued to go and see what it is all about. In my defense I have never actually done the diet (not in the last 18 months on this journey at least), but why is it that after all this time I still want to go and look? I guess there is always this part of us that is hoping there will be an easier and faster way to do this. We can be successful and still wonder if there is a better way.

These are my tips for finding the BEST weight loss plan for you (I know many might disagree):


Your eating plan is something you can stick with for the rest of your life. If you can't go low carb for the rest of your life, don't lose weight that way. If you can't go the rest of your life on a juice fast (who can?!), don't lose weight that way. Anything that you have to go "off of" at the "end" is not a healthy balanced lifestyle.



Find exercise you can stick to and ENJOY. Again, I will say don't do something you can't maintain for the long haul. I have seen people lose weight by exercising 3 hours a day because they were unemployed and had the time. As soon as they got a job and could no longer exercise that long, they packed back on the pounds. Find something you like to do so you will actually want to do it. You don't have to kill yourself with hours in the gym to lose this weight. We are looking for that balance. :)



If you are starting out start with small changes. Trying to do it all at once can be so daunting... I started with water... trying to get in 8 glasses a day. Then I started tracking all my food, not even worrying about the calorie range, just getting in the habit of tracking. Then I worked on staying in range and then adding in exercise. Doing it in stages helps so much and seems less overwhelming.



Use Spark for support or have an accountability buddy. We all have bad days, we all have days where we eat everything or don't exercise, that's to be expected. But when it turns into several days or weeks, have someone you can turn to remind you to keep your eye on the prize.



If you have ever said you were willing to do ANYTHING to lose weight, then why not do the one thing that is PROVEN to work and proven to make sure you keep the weight off?

Healthy Lifestyle For The Win!


My disclaimer is that I know Jenny Craig and Weight Watchers have been a huge success for many. I think out of all the programs, Weight Watchers is the same as a healthy lifestyle and counting calories. It didn't work for me way back when because I had a bad mentality. My mentality was if you can use all your points eating one meal at Jack In The Box and not eating anything else, then do it. BAD BAD BAD. That was my fault, not Weight Watchers. ;) Jenny Craig and Nutrisystem are great while you do them, but what happens when you go off of them? You still need to learn how to eat and cook for yourself. With that said if you can teach yourself those things after you go "off them" then you are golden. I in no way mean to talk poorly of those weight loss programs or anyone who chooses to use them, just saying they didn't work for me personally.







Sunday, October 13, 2013

Being overweight my entire life, I have had my fair share of teasing. I had a lot of it in High School... and it wasn't fun. I can remember I was sitting down, waiting for my mom to come and get me. A guy pulled up and took the time to stop the car to say "Can I get your number? Yeah that belly just REALLY turns me on!" I wouldn't even make eye contact with the guy until he finally drove away. It's sad that over 10 years later I can still remember that like it happened yesterday. The good news is, I don't think of times like that very often.

After High School I thought the worst had to be behind me, adults couldn't be as petty and ridiculous as children right? WRONG!

I actually found out that adults were even more brutal and judgmental and had no problem showing it. I could provide examples, but I don't want to think about those unhappy moments and give them any more time and energy.

But the other day I realized that I haven't heard a snicker or a snide remark in quite some time... in fact if you asked me when was the last time I heard one, I probably couldn't figure out when it was. The thing of it is, I am still about 188 pounds, not small by any means and I carry a large amount of weight in my stomach. To add insult to injury I live in Los Angeles, and even after losing almost 85 pounds I can almost always be the biggest person in a place at any given time. Whether it's shopping or out to eat, I am often the big girl... this isn't always the case but it happens more than I care to admit. So did people really stop making comments at my expense? Maybe, but I somehow find it highly unlikely. I think what has changed is me. I am no longer looking to see if anyone is giving me a weird look, or whispering while they point at me. I am no longer looking to see who is laughing so loudly, because they MUST be laughing at the fat girl. I am too busy feeling stronger and more confident because I have lost 85 pounds. In the past I literally walked around feeling like EVERYONE was looking at me and passing judgement because I was so big... it might sound paranoid but the sad part is it was often true. But those days are behind me and it's no longer something I choose to worry about.

I joked with my brother if I heard people making a joke about me I would say "Where? Where's the fat girl? I want to see! I've lost 85 pounds so it couldn't possibly be me!"

It is to the point now where I don't care who thinks I'm fat or what their opinions are about it. Am I still overweight? Absolutely. But I am happy, healthy and I have come a long way and I am too busy enjoying my life to be worried about what other people might or might not be saying.

I am sharing this with you, because whether you've lost 5, 10, or 100 pounds, you deserve to be proud of yourself. People that pass judgement on others purely based on weight clearly have their own issues, and it has nothing to do with you. My hope by sharing this is that you won't wait until you lose 85 pounds to regain that confidence and to start living life. Don't waste any more time wondering if those people snickering are talking about you... they aren't worth your time. Hold your head high and be proud of who you are today, tomorrow, and everyday moving forward!







Tuesday, October 08, 2013
Everyone's weight loss journey is different... so what is true for me may not be true for you.

18 months into this I have realized my weight loss journey is always in one of the following 3 phases. For the most part, it's either the good, the bad, or the meh. Let's break it down.

The BESTEST of all the phases: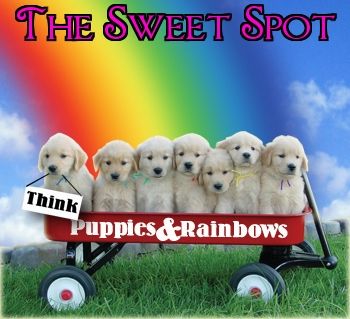 The Sweet Spot, AKA

's and

's.

You know that amazing feeling, when NOTHING can stand in your way? Your nutrition is on point, calories in range, drinking all of your water without even thinking about it...

You're exercising like a beast and you feel fierce! Rawr!

You turn down that

at work, you make healthy choices when you are forced to eat out, you take an extra

just because you are

! In fact, this spot is so sweet, you feel like this weight loss journey is a piece of

! You might even momentarily forget how much work this weight loss journey is, because the

's and

are taking over! There is only one minor problem with the sweet spot... you can't live there permanently. You can stay there weeks even months at a time, but we are only human. We are going to drop the

at some point, we are going to eat more than we should, or skip a workout because we all make mistakes. Sometimes life gets in the way, sometimes things get us down, but we can always push forward and return to the sweet spot if we put in the effort.



Now for the WORST of the phases: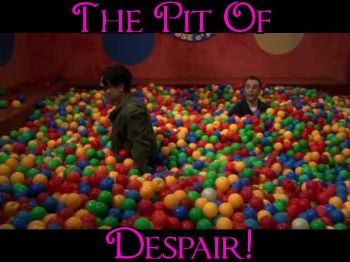 Don't let the adorable Sheldon or the bright colors fool you, the Pit of Despair is pure EVIL! This is the phase where you feel like you should just be hiding under the covers!


Everything that can go wrong will go wrong. You will skip workouts, you will eat everything in sight, sometimes you may even get attacked by the dreaded Binge Monster!

This will make you even more agitated and under certain circumstances the pit can suck you in for weeks at a time. This time in the pit is very costly, it typically means pounds gained

, and lots of motivation lost.

The good news is, the pit of despair doesn't have to be permanent! For me, I turn to my special Spark Friends to help pull me back out.

Asking for help is definitely a sure fire way to get to the sweet spot, or at the very least the 3rd and final phase.

I present to you: Middle Ground!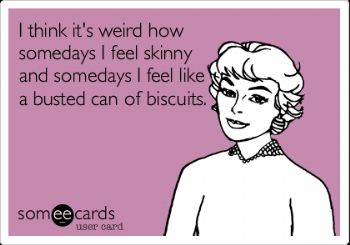 While the Middle Ground isn't nearly as exciting as the Sweet Spot, it is definitely miles away from the Pit of Despair! It is that balance... today you might pass up the

, and tomorrow you might eat it. You may miss a workout or two but you don't feel out of control and get right back to it the next day. The Binge Monster

may come knocking at your door but you turn him away, at least for the night. Bumps in the road happen, but you don't let them throw you completely off plan. This is where I find I spend the majority of my time. Going through the motions, mainly good choices with bad choices peppered in. I am learning that a few bumps along the way doesn't have to throw you right into the pit, and that is progress!



I have learned SO MUCH from all 3 of these phases. I've learned that the Pit of Despair can suck you in so easily, a few days off plan can turn into 6 weeks. Yes you read that right, I had a 6 week stint at the Pit of Despair... they didn't even give me a discount for my extended stay.

What I learned from the Pit was to appreciate the Sweet Spot. I also remember a good 6 week stint in the Sweet Spot, where I was happy to pay full price.

I really learned to enjoy those moments where things come so easily, because that is not always the case.

I am really learning to adjust to the Middle Ground. Things can't always be

's and

but they don't have to be

&

either. There can be a nice balance to life and weight loss where it does require effort, there are mistakes but ultimately you can still come out on top. 1

doesn't have to lead to 10, 1 missed work out doesn't have to lead to 2 weeks on the couch, we just have to take it one day at a time. So some days, if you find your

just isn't in it, and you are just going through the motions, sometimes that is okay! Going through the motions is better than not bothering at all. I really believe success is a bunch of tiny victories all strung together! If you have more tiny victories than minor slip ups, you are on the right path and you are amazing!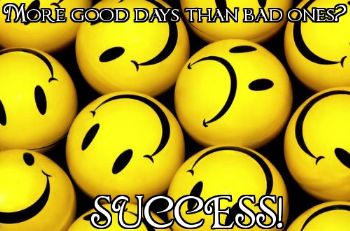 Saturday, October 05, 2013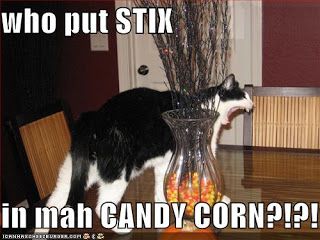 I totally love the Spark trophies! I love all of them, I love the awards, I love Spark points, I just love it all!

From the day that Spark added the additional fitness minutes awards (1500, 2000, etc) I really wanted to push it to get 2000 Fitness Minutes for the first time ever. Unfortunately, my arthritis had another plan in store for me. I have had Rheumatoid Arthritis since I was 5 years old. I have it in my knees, and during a flare up it can be pure disaster. My knee is swollen up, and it is getting uncomfortable. The good news is that in the past, with a flare up this size, I wouldn't even be able to walk it would hurt so badly. I don't know if it's the fact that I don't weigh as much (less pressure on the joints) or if it's because I do my walking and keep it moving, or if it is just taking mercy on me, but I am glad it hasn't gotten to the excruciating pain yet. I am hoping that it will be gone before it gets to that point. I was really on a roll with walking Sparky AND getting in workouts but the arthritis is just kicking my tush!

I am not going to lie, when this first happened a couple of weeks ago I started to feel helpless. If I couldn't do the plan that I set out to do (I even made a workout schedule that I was keeping up with), then what was the point? I think that is part of what made the Binge Monster attack, because he knew I was feeling weak. It's like he can smell the weakness, and that is when he pounces.



What I have learned from this flare up is that you need to have a back up plan. Instead of using it as an excuse to do nothing more than walking, I could easily bump up the strength training. The hula hooping (standing in place) would also be some great cardio with no impact on the knees. I was also reminded of the most OBVIOUS thing... if your exercise/cardio has to slow down, you really need to focus that much more on your food! Obviously I took the wrong turn and started comforting myself with food, and that is always DISASTER!

So my goals for October are a little bit modified, but I think they are more attainable and realistic. Let's hope this inflammation doesn't stick around too long, because I'm already over it.


Walk everyday! This is typically a given for me, but with the arthritis this is the most important thing I can do for myself.


Walk Sparky while on vacation in Vegas. Last time we didn't get in any walks because it was 100 degrees all the way past midnight... but this time there are no excuses.


Going for 1500 fitness minutes. It's not the 2,000 I have my eye on, but it is something I think I can achieve this month.


Focus on strength training because it's important and because it doesn't involve my knee.


Beware of the Binge Monster! I feel like he is far enough away, but somehow I feel like he is still lurking! If he does pop up I will do my very best to fight him.



Be happy! I am generally a pretty happy person, especially lately, but I have a tendency to focus on the negatives and psych myself out, so I'm going to focus on the positives.



To trust myself! My brother mentioned I am always second guessing myself about EVERYTHING, especially weight loss! I didn't lose 80 pounds on accident, so my goal is to trust myself and trust in my abilities to lose this weight.



To not compare myself to anyone else! Yes, you'd think after over 18 months I would know not do to this, but I am always wondering if someone else's plan is something I should be doing. I'm done doing that. I have to remember I know what works for me, and my journey is my own and no one else's. I've always known that but I need the reminder this month.



Bust into the 180's!

October is my favorite month, I love fall, pumpkins, Halloween, I love it all. So let's hope I can report back at the end of the month with a happy report and maybe even some weight lost!






I hope you will join me in having a fabulous October!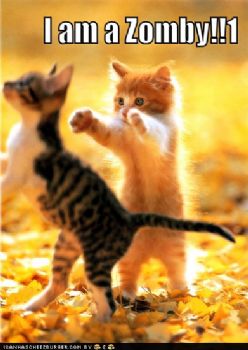 Thursday, October 03, 2013
My super awesome Spark Friend (Tammy/Mamachambs) and leader of my BLC team the Sassy Shamrock Sheriff's

has a motto, "just for today". When we think about all the weight we have to lose, or how we have to keep this up as a lifestyle (aka FOREVER) it can be so overwhelming and make it hard for us to get the job done on a daily basis.

But what she has taught me is that I have to do it "just for today". That's all I have to think about. I don't have to worry about tomorrow or next week, I just have to worry about today. Then when tomorrow comes, I will do it again, just for today. This week I am going to get back to basics, get my eating back under control, and remember that no matter how hard it is, it's okay, because it's "just for today!" Thank you so much Tammy for this motto that I am going to be focusing on this week!





First Page
1
2
3
4
5
6
7
8
9
10
11
12
13
14
15
16
17
18
19
20
21
22
23
24 25 26 27 28 29 30 31 32 33 34 35 36 37 38 39 40 41 42 43 44 45 46 47 48 49 50 51 52 53 54 55 56 57 58 59 60 61 62 Last Page

Get An Email Alert Each Time STEPH-KNEE Posts