| | |
| --- | --- |
| | STEPH-KNEE's Recent Blog Entries |



Wednesday, September 18, 2013
So we are all probably familiar with The Golden Rule: Do unto others as you would have them do unto you. Or treat others the way you want to be treated works pretty well too. Now of course not everyone follows this, but it's a pretty nice idea.



But what about the reverse of that? I think we need to remember to be kind to ourselves just as we would be kind to someone else. I think this rule definitely applies in the weight loss category, and Spark people is a perfect example of this!



Example 1: A Spark Friend posts how they totally messed up this week and they gained 1 lb! (Or maybe "only" lost 1 pound).

Reaction from Spark Friends: Don't worry! It happens to all of us! Just keep pushing forward and make this week a better week! Or if it was a case of "only" losing 1 pound, it would be: 1 pound is great! That is 1 less pound for you to lose in the future, you should be proud!

No matter what your reaction would be to the fellow Sparker, I am sure it would never be negative.



Example 2: A Spark Friend posts a blog about how they got attacked by the Binge Monster last night, and they totally derailed their progress.

Reaction from Spark Friends: I am so sorry to hear you had such a rough day! Today is a new day and a fresh start, and I know that you can make it a great day!



You would never tell a fellow Sparker: Oh man, what a piggy *oink oink*, how could you allow yourself to eat all of that food? You REALLY should have more self control!

So if we wouldn't respond to a fellow Sparker in such a negative way, why is it okay for us to to talk to ourselves that way? The answer to that is simple, it's not okay! But sometimes we forget that we need to treat ourselves with that same kindness, and we can get so down on ourselves.

I was guilty of that today. I had a horrible day Monday and despite blogging, venting, and even explaining to myself that food would not help my problems in any way, I still ended up with a visit from the Binge Monster. Today came all the negativity... Some of my questions to myself were valid: "Why would you allow yourself to do that?" "How do you feel after overeating?" I believe those questions were valid because I need to learn from my mistakes and work through the reasons I allow myself to eat that way from time to time. Getting in touch with my feelings was also helpful because I felt like crap physically and emotionally. So there was essentially no pay off from the "incident" yesterday. But then came the nasty comments: "This is why you will always be fat, you can't control yourself!" "What kind of a person would eat all of that food?" "Do you realize you ate enough calories for TWO days, how disgusting!"

But I finally had to step back and stop all the negativity. For me personally, that negativity creates a vicious circle that could lead me right into another binge. So I had to stop it, and turn it back around. I am still not proud of what happened yesterday, but I can chose to move forward and make today a better day and to make it a better week. I can continue to get stronger and take pride in the fact my Binge Monster days have become less and less over the last year and a half. I have gone from having several a month, to even skipping a month here or there or having 1-2. That is definitely progress, and it is something I will always have to work at and be conscious about, but it is definitely worth it!

So next time you are ready to beat yourself up about whatever it is that happened, stop and ask yourself what you would tell your fellow Spark Friends, and don't allow the negativity to creep in!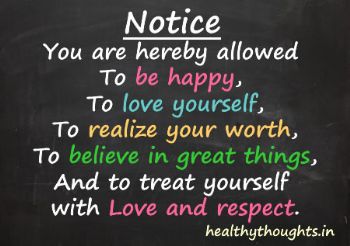 Tuesday, September 17, 2013
I love to blog about happy things, NSV's, scale victories, good days and just all of the

's and

's that go on. But I also realize that life isn't constant

's and

's and some days it's just

&

.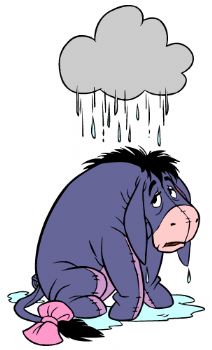 Disclaimer

: It has been a cranky sort of day, so pure crankiness to follow.

More importantly the "problems" that resulted in crankiness are very small non-problems... and I'm aware there are people with real problems, haha.



#1. I get to work today and someone threw out my bag of food. My bag of food had the date and initials on it, so it shouldn't have been a problem. It only had a couple pancakes in it, but it also had an almost full bottle of syrup and a little measuring cup. I checked all 4 (yes we have 4) fridges, nothing. I even went to the dumpster but I guess it's trash day because it's empty. So my measuring cup is gone (luckily from the dollar store), the pancakes that I planned on eating (no big deal, just annoying), but I managed to find the syrup in the door of the fridge. I am 99% sure it is the same one, it's Aunt Jemima Lite syrup with only a small amount missing. It doesn't expire til 2014, and most of the "community" stuff like ketchup is older than I am. So I took that back, booyah!

#2. (Which chronologically should be #1) I almost rear ended some idiot who kept hitting his break for no reason on the way to work! So I was finally changing lanes to get away from him because he (or she) was clearly an idiot, and of course as I looked back to check my blind spot they hit their breaks again, luckily I was able to get around them. *PHEW*

*Are you still reading this? I sure wouldn't be, I'm just venting lol, nothing interesting to see here!*

#3. People! I'm not a fan of people! Okay, Spark People are the exception to the rule, I love Spark People, but people in general, MEH! So my work does our schedules 3 months at a time. We have a list, it rotates. I always chose to work weekends if given the opportunity. But the holidays always screw it up because people want the holidays off (makes sense). So people that don't work the weekends all year will sign up to work weekends so they can have Christmas, Thanksgiving, and Halloween off. Okay fine. I came to terms with it. I was last on the list so I am working weekdays (which I hate). I don't care about working the holidays, that comes with the job. We signed up months ago, but some guy quit. So they should switch someone to fill his spot. Basically they STILL haven't moved someone, and this starts in October. Frustrating. Frustrating because you can't put in time off when you don't know what days you are working, I have 3 weeks of vacation that I can't fully plan because I "might" get switched... and I can't do trades with people because I don't know the days. Everyone at my work has their lives planned out til the end of the year and I am stuck.

Then on top of it, this chick at work

, who I already don't like... is ahead of me. So she says to me a month ago, "If they move someone, I will pass it up and LET YOU HAVE THEM, as long as you work the holidays for me." I couldn't do Thanksgiving because that is during my 3 week vacation, but agreed and would work Christmas and Halloween for her. I was going to have to work them anyways and it's not a big deal to me. Well now that over a month has past and they still don't know if they are going to move someone, I tell the girl you know what, scheduling sucks, I'm over it. I don't want to work the weekends anymore, I'm done, so if it comes up you make sure you take it so you can have the holidays off. To which she looks at my slightly annoyed "I don't want to work weekends!" I said well I'm over it so you pick whatever you want. Then she says "I guess I'll have to put in a time off request for Halloween", I said "yeah you should." She has barely been here not even 2 years, she won't get the holiday off it's based on seniority, and she wouldn't have gotten it off if she put it in a month earlier, so I didn't mess her up on that. But seriously, she was NEVER going to work weekends, she was tricking me into working the holidays for her so she could have everything she wanted. Getting weekends off and having the holidays off. I hate liars... there are some really nasty people at my work who are jerks in general but they know they are jerks and I can respect that LOL! It's the ones that act nice to your face and do shady crap behind your back that really bothers me. There is obviously more history with this girl that I won't go into, but I'm so annoyed and bothered by it. The funny part will be that they might "force" me to move because I'm at the bottom of the list, which will then mean I will "have" to work weekends, and I'll end up with the schedule I originally wanted (but no longer really care about) and will get Halloween and Christmas off, which isn't a big deal but at least a slap in the face to the other girl. If not neither of us move and both of us work weekdays and I will make sure not to sit anywhere near her.

So that is my day... Oh and my arthritis in my knee is starting to flare up,it's not awful yet and I'm hoping it stays that way. That has really messed with my fitness and fitness minute goals for this month and I am really down about that. I really wanted the 2,000 and while it is still possible I doubt I will be able to reach it if my knee keeps this up. I hate getting worked up over things that I can't control... and am working on letting it all go without eating everything. The emotional eater in me always wants to soothe myself with food (and a lot of it), but I do my best to fight it. I can eat a ton of food or chose not to, but I will have the same "problems" regardless, and I need to remember that.

Hopefully tomorrow is a better day. *SIGHS*






Friday, September 13, 2013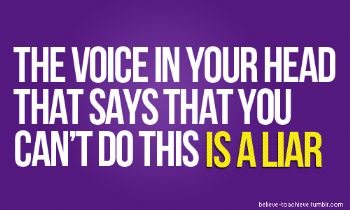 So a recurring theme I seem to hear on Spark that I was guilty of as well is thinking to yourself: "Every time I have lost weight in the past, I have gained it all back! What makes me think this time could be any different? Maybe I'll lose 10, 20 even 30 pounds, but I'm going to gain it back because I've always gained it back in the past, so what is the point?" Most of the time that isn't our first thought when we start a new weight loss program or journey. We all start off with that sparkle, that I can do this attitude. The first week is great, new changes, drinking your water, moving a little, losing 3-5 pounds the first week with just the simplest of changes. But as the days and weeks roll on, that awful voice starts sneaking up on you. Mine was a real stinker, she was famous for reminding me "You will ALWAYS be fat!" She would list all the times I had lost weight only to gain it back. I had lost 40 pounds 2 or 3 times in my life only to gain them back (plus more). That wasn't even including all the times I lost 10-30 pounds just to throw in the towel and go back to my old ways.

When I started March of 2012, there was a huge part of me that didn't truly believe I could do it. But then I would see these amazing people on Spark that had lost 100+ pounds and were keeping it off. In fact pretty much all of them had lost weight in the past only to gain it back... but this time was different for them. It didn't matter how many times they had "failed" at weight loss... they were succeeding now. That is when I realized you never know when this weight loss attempt could be your last one!

So when that voice starts creeping in, reminding you that you've ALWAYS gained it back, you need to shut that voice down and tell it that this time is different. You are stronger, wiser, and more prepared this time than you were in the past. You know this is a lifestyle, not a fad diet. You know that you need to watch your calories or food in take, that you need to do physical activity that is appropriate for you, and that this takes work. You now know the sneaky things that voice can say to you and you are ready to fight it tooth and nail to prove it wrong! So if you find yourself thinking this time won't be any different and that you will only gain it back, you be sure to shut that voice down!

I will tell you 18 months later and 80 pounds down that voice is still around, but it is so much quieter, I almost have to struggle to hear it. Because with each passing month that I don't give up, and each pound lost, that voice is starting to realize I am stronger than it thought I was!




This attempt could be your last, just don't give up and keep Sparking!








Wednesday, September 11, 2013
Okay, so my philosophy recently has been...


This journey is a long and hard one, especially when you want to lose 100+ pounds... so each victory no matter how small is a great way to get excited about this journey and keep us focused!

Today I am celebrating a big triumph on the BMI scale! With that said, I am not a big fan of the BMI scale. If you go by that chart, I mean no disrespect at all... but it definitely doesn't take into account muscles and the way our bodies are built and so it is not the end all be all for me. But on the flip side of that, when it says something in my favor, I think it's pretty darn awesome!!

As of this morning I weighed 191 even, which means I am in the OVERWEIGHT category!

At my highest weight I believe it was Class 3/Morbid Obesity, so to get down into the overweight category is a dream! I am super excited for my physical on the 19th, because it'll be the first time my doctor can't say "You are still in the obese category but I'm glad you are working on it!"



My goal weight of 170 will be 102 pounds lost and that is where I'm headed and then I am going to reevaluate things. I am thinking something more like 160, all I know is that even when I am at my goal and maintaining, if the BMI wants to call me overweight even then, it won't bother me.

So call me fat, call me chunky, call me chubby, call me overweight, just don't call me obese.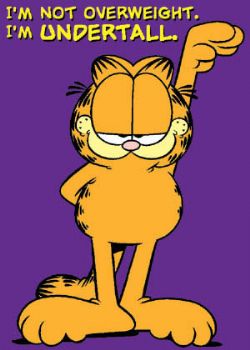 One more NSV for the day, I wore my size 16 (down from 24) shorts today... the FIRST time wearing shorts public in over 10 years.

You know what was amazing? Nobody gave a tiny rats butt if I was wearing shorts! No one laughed or snickered, no one even really looked my way. It is sad to think I waited 10 years to wear shorts because I was afraid of what others might say or do. It is often 100+ degrees here and I would just sweat it out in my jeans... so if you can relate to this, and you aren't wearing or doing something because of what others might think, JUST DO IT! If you are comfortable wearing something that is all that matters, and everyone else doesn't care about what we do nearly as much as we think they do! I can't believe I wasted 10 years melting in the sun, but those days are over!






Monday, September 09, 2013
This blog is for everyone, but it's especially for those on this journey with me that have a LOT of weight to lose.

worrying about how long it might take to get this weight off, stop stressing over the numbers and how many pounds you have to lose each month to get there in a certain amount of time. When we have a loooooong way to go on this journey, it can get so overwhelming to know that it could take months or even years to get all of this weight off... but it'll be worth it in the end!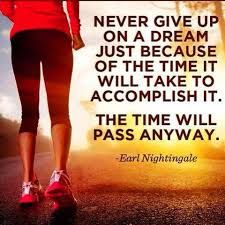 Every time I started a weight loss journey (and that is TONS of times over my 27 years), the first thing I'd do is crunch the numbers. Well I want to lose XXX amount of weight... so if I lose 2 pounds a week for XX amount of time, I will be to my goal by XX/XX/XX. But wait, what if I lose 3 pounds a week, and oh add in the fact I'll probably lose 5 the first week, so when can I get to my goal?

How long it took was already overwhelming, but what was even worse is doing the math to figure out how to get a calorie deficit for 3 pounds a week. It usually resulted in "OMG, I'd have to eat 1200 calories AND burn over 1000 calories a day to get that deficit, I can't do that so I might as well give up!"

*Cut to me, in the Jack In The Box Drive Thru, ordering enough food for 2-3 people.*



Now don't get me wrong, a huge part of goal setting is to put a time frame on it... and I understand why. Saying you will do it "someday" isn't good enough... but for me time specific goals didn't work. I wanted to be 199 by the end of 2012 and I didn't hit that milestone until July of this year. When I didn't get it by 12/31/12 I was devastated. I had to really rethink my journey and realize that weight loss isn't a simple lose 2 pounds every week kind of thing... we have to learn to adapt and change... and roll with the punches.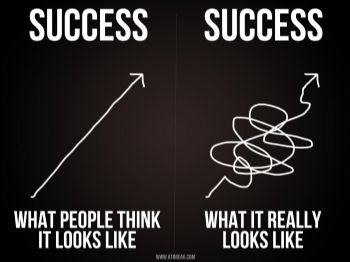 So be honest, when I tell you I've lost 80 pounds so far, what is your first thought? If it's not your first, it's at least your second, and that's "I wonder how long it took her!" Well I am here to tell you that it was not any steady consistent weight loss. There were plateaus and gains and all sorts of twists and turns along the way. I'm going to show you what my journey has looked like.

My highest weight was 272, I lost 10 pounds before starting my (3rd) journey on Spark People in March of 2012. I weighed weekly (more or less), but I will spare you and show it more as a monthly recap.

March 20, 2012: 262 (-10 from highest)
April 11, 2012: 256 (-6)
May 2, 2012: 252 (-4)
June 8, 2012: 246.8 (-5.2)
July 6, 2012: 239.4 (-7.4)
August 17, 2012: 230 (-9.4)
September 10, 2012: 227 (-3)
October 10, 2012: 218.8 (-8.2)
November 29, 2012: 214 (-4.8)


So this is where things get dicey... I hit a huge plateau, regained some weight, and genuinely had a hard time for a long time.
December 6, 2012: 212 (-2)
December 26, 2012: 212.4(+.4)
January 8, 213: 216.8 (+4.4)
February 13, 2013: 211.4 (-5.4)
March 6, 2013: 210 (-1.4)
April 8, 2013: 215 (+5)
May 8, 2013: 215.4 (+.4)
June 15, 2013: 211.6 (-3.8)
July 8, 2013: 204.4 (-7.2)
August 8, 2013: 195.2 (-9.2)
September 4, 2013: 191.8 (-3.4)


What isn't shown in here is there was a time in April or May where I actually got back up to 222, and had to start losing that weight again.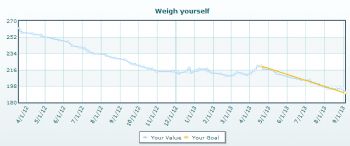 So if you haven't learned anything from this blog

, and you are still doing the math, that is 70 pounds lost in 18 months, which is just under 4 pounds a month on average. That is not outstanding by any means, but it's proof that if you are consistent it will all add up in the end! There are two ways to look at my journey... One way is to look at all the time I wasted! If I had done a better job I would have already been to my goal by now. But the new me looks at it like this: I have been on this journey for 18 months, have a total weight loss of 80 pounds, I have never given up. There are many times where I gained weight back, lost the same weight over again, or been super stuck for weeks at a time. There were weeks I didn't exercise, weeks I ate everything in sight... but I never once threw in the towel. In all my previous attempts I never lasted more than 6 months or 40 pounds lost, so I have definitely changed in so many ways! I learned so much from plateaus and regaining some of the weight back, and I am stronger because of it!

So the next time you want to be upset you only lost 1 pound, or you think this is just taking too long, remember to keep your eye on the

, stay consistent, pick yourself back up when you fall down, and remember it will all add up in the end! We will get there when we get there!

Just stay focused and put in the work and you can get to wherever you want to go!






First Page
1
2
3
4
5
6
7
8
9
10
11
12
13
14
15
16
17
18
19
20
21
22
23
24
25
26
27 28 29 30 31 32 33 34 35 36 37 38 39 40 41 42 43 44 45 46 47 48 49 50 51 52 53 54 55 56 57 58 59 60 61 62 63 Last Page

Get An Email Alert Each Time STEPH-KNEE Posts