| | |
| --- | --- |
| | STEPH-KNEE's Recent Blog Entries |


Thursday, August 08, 2013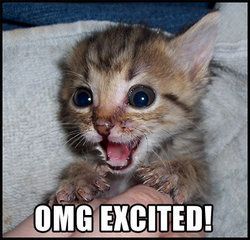 Okay, so I might be super obnoxiously happy lately, but I can't help it!

I have had tons of blogs in the past where I was feeling crappy, so it is nice to be on the up swing with no signs of slowing!

I lost 1.8 pounds this week, while on TOM, and I have managed to lose weight every single week for10 weeks! After being on a horrible plateau and gaining a losing the same 5-10 pounds for 6 months that is a great feeling!



My yearly physical is in September, and my Doctor wanted me to get my blood work done before the visit. Last year, my A1C was a 5.8 and depending on who you ask, it can be considered pre-diabetes. I found a lot of conflicting information on what exactly is considered pre-diabetes, but either way I knew it wanted to be lower. My Grandma and Uncle on my mom's side have it, as does my Dad. The craziest part is my Dad has always been a healthy weight and active, so I was extra concerned I'd have it with my weight issues.

It has been 9 months since that test and I am now at a 5.3!

I'm so happy to see that. My fasting glucose was great, my cholesterol is great, and my "good cholesterol" is up to 72 which when I googled found out that over 60 was the best possible range.



Disclaimer: I know that just because I am currently healthy, it doesn't mean that I can't get diabetes in the future, especially with it running in my family. All I can do is continue to get healthier and do what I'm doing and hope for the best.

In other news, I will say that it has been a huge transition in terms of the way I think. It has been hard work from going from thinking "You can't do it, you will always be fat!" to thinking "I can do this, I can TRY my hardest and see what happens", all the way to "You are doing this, and you aren't turning back!"

This weight loss stuff is hard, and we all need to have that confidence in ourselves to KNOW that we can do this. But it seems that confidence gets built in time, and it comes from actually doing this and losing weight and seeing the progress. It almost seems like a vicious circle, but if we can take that first step and lose 5, 10, 20 pounds, we can build this momentum and get to the point where we are unstoppable! I just had to learn that I had to spend just as much time on the emotional/mental journey (if not more) as I did on the physical journey.

I am finally feeling confident in my abilities to lose this weight, to keep it off, to get healthier, and getting back confidence in myself that I was losing with each pound I was gaining. I actually am starting to feel smaller, and the way I'm carrying myself with more confidence is showing and people are starting to notice.



Fun tidbit of the day: When I came into work last night, a male coworker (who has lost weight himself through gastric bypass) turns to the girl next to him, who is my friend and skinny, and says "If she loses anymore weight, she's going to have to wear your clothes!"

I just said "I wish", but it definitely made me feel good.






Thursday, August 01, 2013
October!



That is right, I have not had an all around great month since October! I was updating my calendar for July, and applying the appropriate stickers and doing my recap, and this is what I discovered happened in July.



I lost 7.4 pounds!


I had 1850 Fitness Minutes!


I had consistent strength training the second half of July!


I successfully completed calorie cycling for the entire month!


I exercised EVERYDAY in July!


I walked 96 miles!


I hit Onederland (which everyone knows cause I can't stop talking about it LOL)


I am at my lowest weight in 9 years!


I only had 1 bingey day!


But my favorite one is that I feel the best I have, physically and emotionally in a VERY LONG TIME!



November - May I did not achieve much of anything. I floated around the same weight, gained 10ish pounds to lose them again, but never really got anywhere. June I lost around 3 pounds, and felt frustrated that I was working and not seeing the results, and then July happened and BAM! Things turned around!

Okay, so tooting my own horn is a lot of fun, especially since I had a lot of horn tooting withdrawals the last few months... but that isn't the only reason I am writing this. If one person reading this can feel motivated knowing that you can absolutely turn things around, that would make me feel even happier!

Did you have a crappy July? Did you not lose or even gain? Heck, have you had a crappy 2013 so far? It's not too late to turn it around! We can't change the past but we can focus on each day and do whatever we can to keep pushing forward!

Maybe you had an amazing July! That is great, now is time to take stock of what you are doing! What is working and what is not working? What do you need to continue to do and what do you need to stop doing? I know that sounds so simple, but it wasn't until I saw what I was doing right in July to see what I need to do for August!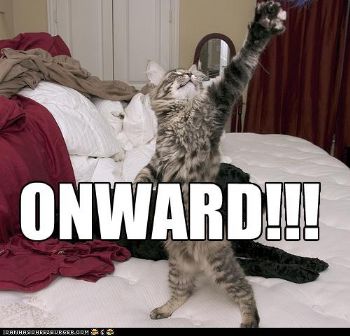 My Goals For August:


Exercise EVERYDAY in August.


Get 2000 Fitness Minutes for the first time EVER!


Continue with calorie cycling. (1400 calorie range)


Continue with strength training.


Make 3 miles the "normal" walk for Sparky and I, and trying to possibly increase to 3.5 miles.


Have 0 bingey days!


Finish BLC as strong as I started!


Lose 7 pounds.



To be honest, losing 7 pounds is the LEAST of my worries. The scale has a mind of it's own... the goals I can control are the ones important to me. I didn't put down tracking food, getting in water, etc because that is so much a part of me at this point it is not worth mentioning!

Let's make it a great August, I hope you will all join me, because it's going to be a fun filled month!







Tuesday, July 30, 2013
I am taking a page out of my girl Susan's (IMSOOZEEQ) book... and I took a photo of the size 16 shorts I don't fit into yet. I started off as a size 24, and am currently in size 18's. Now more then ever, I carry the majority of my weight in my stomach... and I wear my pants at my belly button... so while my size 18's are a little big, I am not quite ready for the 16's. I will try them on periodically and see how much closer I am getting until they finally fit! Then I will move onto the 14's! Sometimes the scale doesn't always show the whole story, so I'm hoping to find motivation from the shorts! :D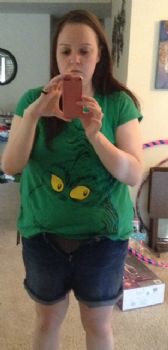 I will say this, I have not worn shorts since high school, bet that was pretty apparent from my pale skin.

So this would be a big deal not only to fit into them, but to feel comfortable and confident enough in myself to wear them in public!












We are now in week 8 of BLC! The time is just flying and before we know it we will be doing our week 12 final update. I will be the first to admit I haven't been working on all of these things as much as I should... but I am doing a lot more than I have been! My 30 day dumbbell challenge is also still in full swing. As far as weight loss, official weigh in is tomorrow, but I'm still around the same weight I was last week. My goal for the challenge was to lose 16.6 pounds and get to 195, and I believe I will hit that by the end of the challenge.

Fit Test Results (Week 1/Week 4/Week 8):
Crunches: 50/75/100


Wall Sit: 50/70/110 (seconds)


(Modified) Squats: 15/25/30


(Wall) Push Ups: 25/40/50


Walk 1 Mile: 19:37/18:50/18:06


Hula Hoops: 3/3/14 (minutes)



I will say that my squats are getting farther down, so I wasn't that disappointed in the minimal increase. Everything else I was pleased with. I will say the hula hoop is just for fun and just something I like to improve on for me. That is hit and miss though, sometimes I do good and sometimes not so much. I also had a personal record walking with Sparky, and it's actually faster than I walk by myself! 17:20 for a mile!

That little booger really pushes me to walk faster... or maybe he PULLS me to walk faster, either way.




And without further ado, the stretching photos... and can I just say despite the unflattering angle, and the fact that there are still visible rolls on my body... I actually looked at the positives! Like how tiny my arms and legs look and the fact that I see some muscle (or something) on my outer thighs! Amazing!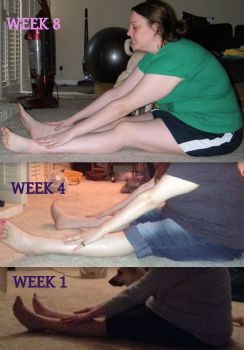 Saturday, July 27, 2013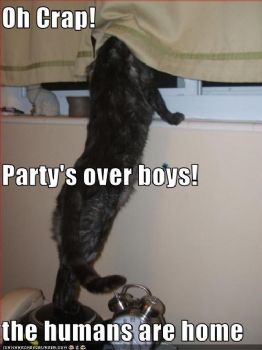 First off, a million billion

's to everyone who made my Onederland Party a fantastic experience!

That is something I am going to remember for years and years to come!

I have never been one of those people with a "Featured Blog Post", and I was always lucky and felt excited if I got 20 comments... so that was quite the experience for me! I felt super happy and honored to share that milestone with all of you!



But I will say there was a moment, where I got so caught up In the partying, I almost forgot the journey wasn't over!

That's right, Onederland is amazing, it's got quite the view... but Onederland isn't a free place to live. I can't walk around eating like I did when I was 272 pounds and think I'm going to get to stay in Onederland. This community is a great one, but it takes hard work and persistence to make sure you don't have to move out of here!

I had a girls night out on Thursday, and I ate exactly how I expected to... over my calories for the day but a maintenance type range as to not flush everything down the toilet. But then Friday came, and I found myself wanting to overeat yet again!

Um, wait a minute... you are not at your goal weight, you are NOT done losing weight... and even if you were at your goal weight, it is NEVER okay to go back to overeating! DUH! I know that is common sense, but that evil voice that used to tell me "You can't do it! You'll always be fat! You will never get to Onederland!" ended up losing, because I've lost weight and I got to Onederland. I thought that voice had been defeated but that voice actually came at me with a whole new motive!! Instead of the mean, nastiness it usually brings... it came to me and said "Look at you, you have worked so hard, done so well, you got to Onederland like you said, so why don't you take a break? Why not lighten up a little and have some fun... have an extra scoop of ice cream, eat when you aren't hungry, it's not a big deal, don't worry about it, you worked so hard that it's okay to ease up!"

I had never had it come at me like that... so I was really taken back... I almost gave in, and I almost went back for more ice cream, but then I realized the sabotage and had to rearrange my thoughts and my actions to make sure my eyes were still on the prize!



Journey Still In Progress! Upcoming Goals:
192 - 80 Pounds Lost
182 - 90 Pounds Lost
172 - 100 Pounds Lost
170 - Goal Weight (Really going to be an evaluation if I want to consider 160ville or not).

Lots to look forward to, and lot's to WORK towards!







Tuesday, July 23, 2013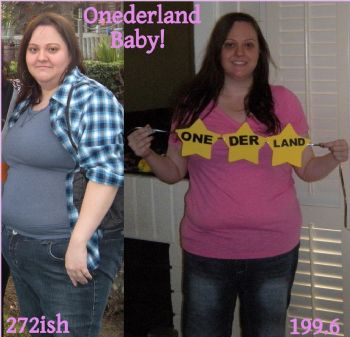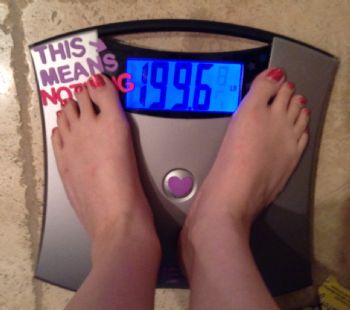 That's right, this is not a drill, Onederland is officially upon us!! As of this morning I'm 199.6! I originally had a bunch of stuff I wanted to say about how this was a long hard journey, but that after 9 years out of Onederland I am so excited to be back and move back in! I even made it into a cute little story about how 16 months ago, I decided I wanted to pack up my bags, move out of Twoterville and move right into Onederland.... but that story was more serious, and right now I am feeling like a party animal!

The emotions inside me are just nothing but

's and

's! It just feels like a huge party and you are all invited!!



















On a serious note... I will tell you that I have had bumps in the road and fallen into the pit of despair MANY MANY times, but the important thing is that you always get back up and you keep pushing! I have gotten here through the support of Spark People and all my amazing Spark Friends! I heart you all and I am so excited that you have been with me throughout this journey and reminding me to keep my eye on the prize!

I heart all my Spark Friends, but special shout out to Susan (IMSOOZEEQ) and Shelby (TheShelbster) who have been with me on this journey for what seems like ever!!



The journey of course is not over, my goal weight is going to be 170ville, and that is where I am headed to, but for right now let's celebrate!

199.6, just over 72 pounds lost!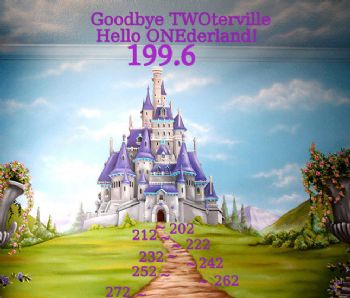 First Page
1
2
3
4
5
6
7
8
9
10
11
12
13
14
15
16
17
18
19
20
21
22
23 24 25 26 27 28 29 30 31 32 33 34 35 36 37 38 39 40 41 42 43 44 45 46 47 48 49 50 51 52 53 54 55 Last Page

Get An Email Alert Each Time STEPH-KNEE Posts