| | |
| --- | --- |
| | STEPH-KNEE's Recent Blog Entries |



Tuesday, July 23, 2013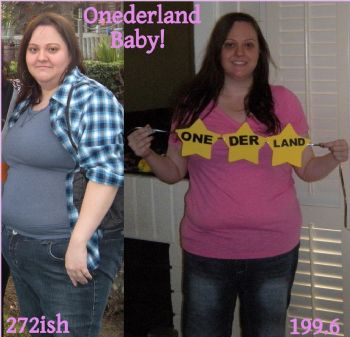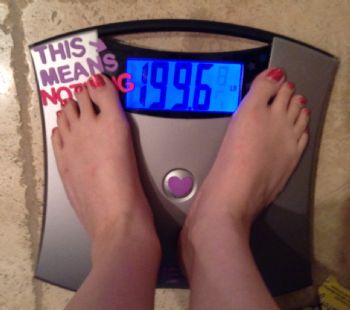 That's right, this is not a drill, Onederland is officially upon us!! As of this morning I'm 199.6! I originally had a bunch of stuff I wanted to say about how this was a long hard journey, but that after 9 years out of Onederland I am so excited to be back and move back in! I even made it into a cute little story about how 16 months ago, I decided I wanted to pack up my bags, move out of Twoterville and move right into Onederland.... but that story was more serious, and right now I am feeling like a party animal!

The emotions inside me are just nothing but

's and

's! It just feels like a huge party and you are all invited!!



















On a serious note... I will tell you that I have had bumps in the road and fallen into the pit of despair MANY MANY times, but the important thing is that you always get back up and you keep pushing! I have gotten here through the support of Spark People and all my amazing Spark Friends! I heart you all and I am so excited that you have been with me throughout this journey and reminding me to keep my eye on the prize!

I heart all my Spark Friends, but special shout out to Susan (IMSOOZEEQ) and Shelby (TheShelbster) who have been with me on this journey for what seems like ever!!



The journey of course is not over, my goal weight is going to be 170ville, and that is where I am headed to, but for right now let's celebrate!

199.6, just over 72 pounds lost!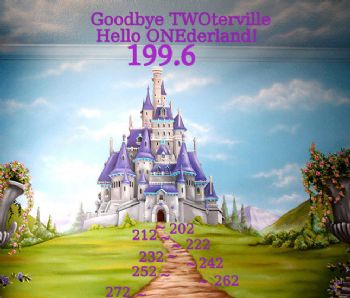 Monday, July 22, 2013
Knowing when to ask for help and support!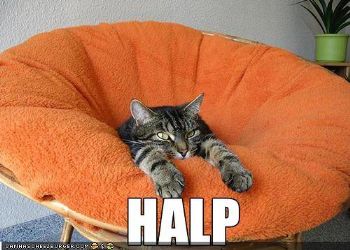 I firmly believe that the successful people on here who have lost great amounts of weight have done so because they know when to ask for help! There might be some exceptions to the rule that have done this solely on their own with 0 support system, but most of us have learned when to speak up and reach out.

When I lost 40 pounds on Spark people years ago, the second I hit a bump in the road I went running for the hills, and hiding in the cleverest of spots so that NO ONE could find me. You could Spark Mail me, you could post comments on my page, but nothing could bring me back to Spark People. I was too ashamed, and embarrassed that things were going downhill fast, and I didn't want to face the music.



Years later, I am here to tell you that is the wrong way to handle things. The reason that Spark People works is because it is the biggest, strongest support system anyone could ask for. At all hours of the day or night there are other Sparkers online, and I guarantee you they'd be more than happy to offer you some encouragement... but they can't help you if you don't ask for it!

I have 2 close Spark BFF's that I can turn to for help, I can talk to my mom or Grandma, I can talk to my Sassy Shamrock Gals

(My BLC team on Spark)... or I can just post a status or a blog and get support from Spark Friends or maybe people that I never even interacted with before. Spark is a great source of positivity if you let it be! But just like any other tool, you have to put in what you get out of it. There are more people on here that care about you and want you to succeed than you might even realize, so never be afraid to ask for help!

That is what I learned through my years on and off Spark, and while I love celebrating my successes and victories on here, I also talk about my struggles... and I don't think showing our struggles makes us look weak, I think it makes us human.








Thursday, July 18, 2013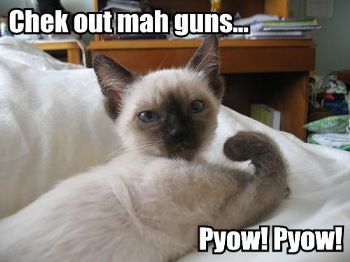 So I have seen tons of people who have been posting and talking about a 30 day squat challenge. I thought that was a super neat idea, the only problem is I am not a squatter. I have arthritis in my knees, and I am always worried about possible flare ups. I have been doing wall squats with a

in between myself and the wall, but that is about as good as it gets.

I have been on this journey 16 months, and have cardio

, eating/tracking calories

, drinking water

, and sleep

down to a science... but the strength training always gets left out.

Before you tell me how important strength training is, I totally and completely understand. My brother is always good about reminding me that I don't want to see big losses on the scale because I'm losing both fat AND muscle, and I know what I should be doing. I don't know why I don't do it regularly, I don't really enjoy doing it, but it's really not awful, so I don't know why I resist.

So I decided to search for a 30 Day Dumbbell Challenge

, and this is what I found...
wholelifestylenutrition.com/category
/coaching/30-day-dumbbell-challenge/

The only thing that worried me a little bit was the squat/lunge type things, but I will work on it. I am excited about this, and completed

tonight. I am doing it just on the beginner level and with a 5lb weight, but everyone has to start somewhere, right? I mainly want to do this to prove to myself that I can stick with consistent strength training for 30 days and complete a structured program. If I can do that, I will do it again at the intermediate level and see about adding more weight... and not to mention maybe I will see some toning in my arms.



In other news, I weighed in at 201 today, and am right on the edge, peering into Onederland! I got to celebrate my 70 lbs down and receive my

! I have no idea why a virtual trophy excites me so much, but it does. I really feel like Part 1 of my journey is ending, and Part 2 is just beginning. When I was 272 pounds, not thinking I could do this, I would tell myself just get to 199. That was never my goal weight, but it sounded slightly less daunting then losing 100 pounds to get to 170. Now that I am finally there (well, nearly), I feel like Part 2 of my journey is starting and I feel excited and upbeat about weight loss again. I'm ready to push forward, I'm ready to take fitness more seriously (that's where the challenge comes in), and I am just ready to push on to goal and then maintenance. After many struggles during my 16 month journey, and a life long struggle with weight, I finally feel like I am in a good place, with

's and

's and I am really feeling in control of this journey!






Thursday, July 11, 2013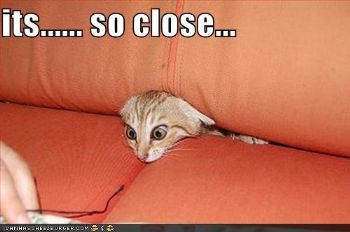 As of this morning, I am 202.2!

Unleash the

's and

's! So many milestones for me coming up. First off 202.2 is a milestone in itself, because I was 205 at age 18, and I am now 27. So this is the first time I've seen ANYTHING under 205 in 9 years. 202 on the nose will be 70 pounds lost!

And of course everyone knows about the promiseland, ONEDERLAND is right around the corner!

I know that when I see that number on the scale streamers aren't going to fall from the ceiling or anything extreme. I also know that only my closest family members will know, because I don't go around telling people at work my weight LOL, but it is so exciting! I look forward to taking a comparison pic and posting a blog and hoping that my dear Spark Friends (that's you guys

) will party with me!

I have wanted this for so long (years and years), and despite being stuck in a 10 pound range for over 6 months, I really feel like I have the momentum moving in the right direction, and it's onward to goal! I know there will be bumps in the road, nothing is ever perfect, but I just feel like there is no stopping me now. When a plateau comes, I'll hold on for dear life and keep pushing til I get past it. I am just so excited to think in 1-3 weeks I can celebrate Onederland! Hopefully it doesn't take the 3 weeks, but my body can be a fickle thing, and so I am prepared to have to hang on for a little longer if my body so decides! But when that time comes I hope you will all join me in a Celebration, the drinks will be on me!









Sunday, July 07, 2013
I just love my team, and I love our Captain.

I swear I'm really not trying to

butt here, but I just love this fit test thing. But the thing that is great is having us revisit it just 4 weeks later. At 6 weeks in, half way through the challenge it sometimes feels like you don't have time to really improve and get to where you need to be. But at just 4 weeks in, I still have 8 weeks to improve upon this, and that is super exciting!

As far as weight goals, I started the challenge at 211.6, and as of last weigh in I was 204.6... A 7 pound loss in 4 weeks, not too shabby. My overall goal was to get to 195, so 9.6 pounds to go with 8 weeks left and I really feel like I can do it if I push it! :)

1 Mile Walk: 19.37 --->18:50


Crunches: 50 ----> 75


Plank: 20 seconds ----> 20 seconds (Needs major work)
Wall Sit: 50 seconds ---> 70 secs


(Modified) Squats: 15 ----> 25


(Wall) Pushups: 25 ----> 40


(For Fun) Hula Hoop: 3 minutes -----> 3 minutes

Flexibility before & after (almost identical but still working on it.)




First Page
1
2
3
4
5
6
7
8
9
10
11
12
13
14
15
16
17
18
19
20
21
22
23
24 25 26 27 28 29 30 31 32 33 34 35 36 37 38 39 40 41 42 43 44 45 46 47 48 49 50 51 52 53 54 55 Last Page

Get An Email Alert Each Time STEPH-KNEE Posts