| | |
| --- | --- |
| | STEPH-KNEE's Recent Blog Entries |


Sunday, December 16, 2012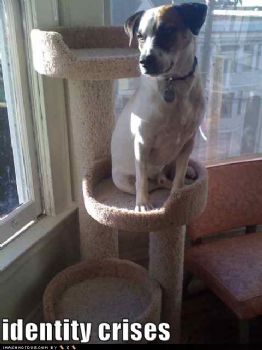 So I totally changed my Spark username. When I first signed up in 2009 (IStillLoveJB), I thought it was JUST going to be used as a log on. I had no idea that it would be my username for the world to see. So I finally changed it up and although it still looks weird at times, I really like it. So hopefully ya'll didn't think there was some random creeper on your "friend feed"!


Huge NSV today! I am rocking the blue plaid shirt I have in my before pics (60 pounds ago), it is buttoned and loose and the buttons don't pop open when I sit down. I feel like a million bucks!


!! To everyone that reached out to me when I was struggling, it really meant a lot! I am feeling so much better and back in control. I am making an effort to back away from the scale at this point and just focusing on my actions.

I need to give a HUGE shoutout,

, and

to JacbosBeloved, BethieBoops and ImSoozeeQ! These girls are amazing, and if you aren't lucky enough to know them, you should try your best to get to know them! They are the most amazing, dedicated and inspiring Spark people you would ever want to meet! Alissa: I thank you so much for putting things into perspective for me. To see the 11 good days vs. the 2 bad days really helped me to get back on track. Elizabeth: Thanks so much for ALL the advice and reaching out to me at a time when I really needed it, it means so much to me! And last but not least Susan, seriously Susan! You know me better than anyone and you know when to call me out on my nonsense and get me back to where I need to be. You are also always there to listen and offer support and you are totally my BFF!

to these awesome ladies!



To anyone that has ever commented or given me a goodie, that is what keeps me going. By having all of you to support me, I feel like I am not doing this alone and some days that is the ONLY thing that prevents me from back sliding to an all time high weight. So every little goodie or comment can really mean the world to someone and it is always appreciated!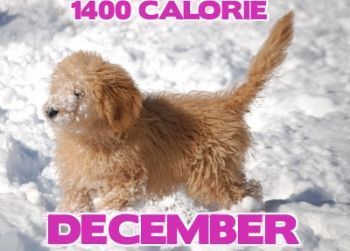 As for the check in, this is a short one because I posted one not too long ago, but things are looking up!

14th: 1,072

And this was not intentional, I was super sick after the 2, 3,000+ days.
15th: 1,385


16th: 1,400

1,400 on the nose, so awesome LOL! I was playing around with what I could have and when I saw that I was excited ha ha!

Previous updates, days 1-11 all under 1400. 12-13th over 3,000 calories.



And to everyone who thought 1,400 might have been too low, from now until the rest of the month I am going to make sure I listen to my body. If I feel that I still need to eat more after I've eaten the 1,400 calories, I won't deprive myself. But so far I have felt full and content on the 1,400 by making certain food choices.






Friday, December 14, 2012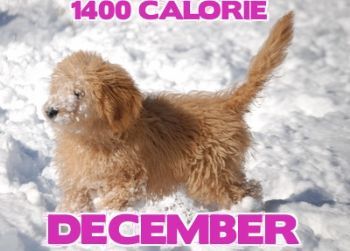 I have lost my mojo and my marbles!! I did not plan on checking in until the end of my night Saturday, but I am hoping that owning up to this NOW will prevent this from happening for a 3rd day in a row. I really need to be in a good state of mind tomorrow because I am spending the day at the Casino with my uncle for his birthday, we are going to a concert. We will be eating dinner there but if I make smart choices I will be fine. But judging how today and yesterday went, I just have been EATING EVERYTHING.

I am going to journal for myself in a little bit to go into more detail, I do not want to ramble on here for pages and pages about why I feel I am out of control, but I will let you all in on some quick tidbits.



: I continuously struggle with self sabotage and being scared of actually reaching my goals. I have been working on this.



: I tend to be an emotional eater, I am not a big eater when I am happy, but when I am down in the dumps food is my comfort. I have been working on this, but I do not always win against the binge monster

, and these last 2 days have been proof of that.



: This is a stupid excuse, and embarrassing to admit, but the weight simply has not been coming off since I started this 1400 calorie December. Not budging in the least. So while I was proud of sticking to my goals, I was upset that I wasn't seeing any rewards. My brother even went on to say maybe I should up calories a little bit. But I am stubborn and I wanted to continue to prove to myself I could do it.



: This is even more embarrassing to admit out loud, and it irritates me that I did that. But yesterday when I went over my 1400 calorie mark, something went off in my brain that hasn't happened in a VERY long time. I said to myself "you already blew it, might as well eat whatever you want." I have plenty of motivational quotes to the tune of "if you break one dish, do you go back and break the rest of the set?", on and on and with the similar meaning. I have been SO good about not doing this, until these past 2 days.

This is getting long and wordy, which is what I was trying to avoid. I will save the rest for my journaling. I refuse to just chalk this up to two bad days and move on. Don't get me wrong, I will not beat myself up for this, I am only human, but I want to UNDERSTAND what is happening and then I will be able to put it behind me and move forward. I know this weight stuff is going to be something I will battle with for the rest of my life, and in order to keep winning this battle I need to understand why I do certain things. I am a work in progress and I will keep working.

I also wanted to post this to be accountable to my Spark Friends. I have had a LOT of people be super sweet to me and congratulate me. A lot of people see 60 pounds lost and see before and after pics, but I wanted to remind everyone that it is not always

's and

's and that I struggle from time to time. I knew my month of December was not going to be spotless with this 1400 calorie December, but I also didn't expect to go so far off the deep end. I will just



1400 Calorie December:
9th: 1393


10th: 1395


11th: 1389


12th: 3,000+



13th: 3,000+




Previous Update was 1-8, all under 1400.



Next check in might end up sooner than expected if I feel I need the accountability! I hope all my Spark Friends are having a better week than I am!







Wednesday, December 12, 2012
I have come a long way the past (almost) 9 months. The physical changes are obvious, and I've been focusing on a lot of physical stuff lately. I have been talking about the amount of weight I have lost and my calorie plans to lose more, but I haven't talked much about the emotional stuff.

I have been learning to reprogram my mind and get rid of my negative self talk. After 26 years of constantly telling myself "You will always be the fat girl", "you will never lose this weight", "why are you even trying, you will only gain it back!", it is really quite the challenge to turn that self talk around.

Do I still have my "fat days" where I just feel blah?

Absolutely, but I try not to let that thought overwhelm me or stick with me throughout the day.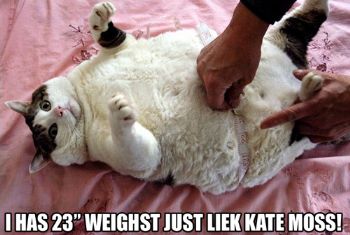 Despite all the progress I have made, I recently found myself saying "I will actually be happy when I lose the rest of this weight!" But I really stopped and dissected what that statement meant to me and what it implied. I felt like, while at first glance this statement looked potentially harmless, for me it meant that I am not happy now, and that I am waiting to be happy when I get to my goal weight. That is certainly not what I want. Despite everything I am actually very happy now. I may not get to my goal weight for months and months, or maybe even over a year. I am done "delaying happiness" because of a number on a scale. I was saying this to myself multiple times a day, so I had to replace it with a new phrase. I thought about it for a minute and I decided on "I will FEEL a lot better when I lose the rest of this weight." I thought that was a very fair and accurate statement. I feel 10 times better after getting 60 pounds off of my body, so it is only logical that after losing 30 or 40ish more I will physically feel EVEN better.

I am learning to appreciate where I am at and what I have accomplished while striving to get to my goals. I don't want to allow myself to become too comfortable at this weight, because I have places to go and people to see in Onederland, but that doesn't mean I can't stop and enjoy the scenery in the mean time! I have been going out more, dating boys *gasps*, although not super successfully

, and have not been jumping out of the way of cameras. I have more pictures of me out with friends in this past year than I have in my whole life and I'm glad to have them.



I encourage any of you that struggle with "negative" or "counter productive self talk" to try your best to replace it with much more encouraging phrases, it really does help in a lot of ways!








Sunday, December 09, 2012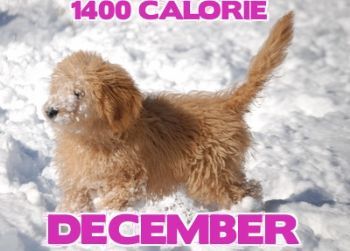 I just have to say, I am overwhelmed by the love and support and amazing amount of comments (for me at least) on my 60 Pounds Lost Blog! You are all amazing and it makes me want to keep working at this until I reach my goals, and then work to maintain, so thank you!



Now for the moment of truth. I had decided on 1400 calorie December and I am super determined to get this done. I can't explain it, but having a limit of 1400 and not a range has really done me a world of good. I don't see how it's any different than having a range of 1200-1550 and eating only 1400, but for whatever mysterious reason it seems to be working for me. I am thinking of making it 1500 calorie January and going back and forth until I get to goal, but we shall see what happens. I may have to shake it up more than that because of plateaus.

So here goes nothing:


December 1: 1364


December 2: 1388


December 3: 1379


December 4: 1393


December 5: 1394


December 6: 1391


December 7: 1394


December 8: 1385


I'm obviously toeing the line there, but it seems to be working ha ha!



I know it's always easier to be motivated in the very beginning when you are trying something new, so I am not arrogant enough to think that my entire month will be so spotless. But my goal is to do as good as possible with minimal bumps in the road.







Friday, December 07, 2012
Okay, so I have to tell you, my official weigh in day is Wednesday, and I weighed in at 212.6. Normally I would wait until next Wednesday to record my weight, but I have been waiting for this for SO long, I just couldn't contain myself!

You know what is crazy, I didn't even realize it til just now. I get on the scale every morning, but don't record it (and please, no lectures about weighing everyday

)... so I just noted that the scale went down and went on with my day. I have been on a major plateau and had been within 2 pounds of 60 down for over a month, so I kind of forgot about it. It was hours later that I finally realized 212 pounds on the nose meant 60 pounds down!





So now I am doing the Snoopy Dance and am just so happy!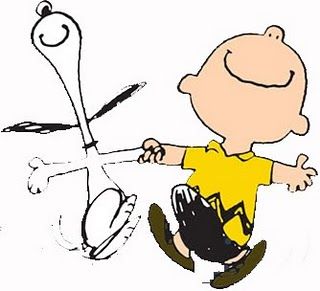 I have been so caught up with the challenge I made for myself of a "1400 Calorie December", the actual weight goals part kind of slipped my mind.

To all my Spark Friends who have been supporting me since I started this "new journey" in March, and there are even some who have been supporting me for years on this site, I thank you so much! You don't know what it means to me to have the support of such amazing people. Now on to 70 pounds down, closely followed by Onederland, and on to my goal of 180! I'm looking forward to it!




First Page
1
2
3
4
5
6
7
8
9
10
11
12
13
14
15
16
17
18
19
20 21 22 23 24 25 26 27 28 29 30 31 32 33 34 35 36 37 38 39 40 41 42 Last Page

Get An Email Alert Each Time STEPH-KNEE Posts