| | |
| --- | --- |
| | STEPH-KNEE's Recent Blog Entries |


Sunday, December 09, 2012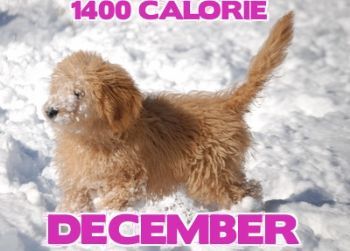 I just have to say, I am overwhelmed by the love and support and amazing amount of comments (for me at least) on my 60 Pounds Lost Blog! You are all amazing and it makes me want to keep working at this until I reach my goals, and then work to maintain, so thank you!



Now for the moment of truth. I had decided on 1400 calorie December and I am super determined to get this done. I can't explain it, but having a limit of 1400 and not a range has really done me a world of good. I don't see how it's any different than having a range of 1200-1550 and eating only 1400, but for whatever mysterious reason it seems to be working for me. I am thinking of making it 1500 calorie January and going back and forth until I get to goal, but we shall see what happens. I may have to shake it up more than that because of plateaus.

So here goes nothing:


December 1: 1364


December 2: 1388


December 3: 1379


December 4: 1393


December 5: 1394


December 6: 1391


December 7: 1394


December 8: 1385


I'm obviously toeing the line there, but it seems to be working ha ha!



I know it's always easier to be motivated in the very beginning when you are trying something new, so I am not arrogant enough to think that my entire month will be so spotless. But my goal is to do as good as possible with minimal bumps in the road.







Friday, December 07, 2012
Okay, so I have to tell you, my official weigh in day is Wednesday, and I weighed in at 212.6. Normally I would wait until next Wednesday to record my weight, but I have been waiting for this for SO long, I just couldn't contain myself!

You know what is crazy, I didn't even realize it til just now. I get on the scale every morning, but don't record it (and please, no lectures about weighing everyday

)... so I just noted that the scale went down and went on with my day. I have been on a major plateau and had been within 2 pounds of 60 down for over a month, so I kind of forgot about it. It was hours later that I finally realized 212 pounds on the nose meant 60 pounds down!





So now I am doing the Snoopy Dance and am just so happy!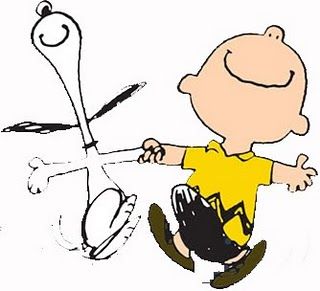 I have been so caught up with the challenge I made for myself of a "1400 Calorie December", the actual weight goals part kind of slipped my mind.

To all my Spark Friends who have been supporting me since I started this "new journey" in March, and there are even some who have been supporting me for years on this site, I thank you so much! You don't know what it means to me to have the support of such amazing people. Now on to 70 pounds down, closely followed by Onederland, and on to my goal of 180! I'm looking forward to it!






Saturday, December 01, 2012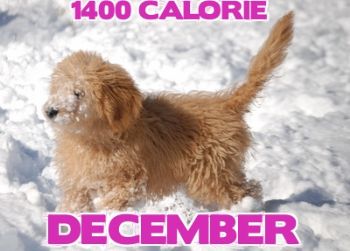 I am SO flippin happy that it is December! I am so glad to have November, the month of not losing ANY weight behind me, and I'm ready for a fresh start. I am not normally someone who looks at the months, or fresh starts of a new week, or anything like that. But I am so excited to just be able to move forward. I have decided I am going to aim for 1400 calories during December. It is completely doable, in fact I am sure there are many of you that eat that amount or even less. When I first started in March of this year (one of my many, many restarts), I was faithful to the 1550 mark. As time went on, it got to be 1600, 1700, and sometimes 1800. I was content at losing a pound or 1.5 pounds per week and eating that little extra was worth it to me. While I am not focusing so much on the weight loss (1 or 2 pounds), I want to get my eating completely under control. I want to prove to myself that if I make smarter choices, 1400 is more than enough food. Obviously if I have Jack In The Box for lunch and blow 1200 calories, it is not enough food, which is why I don't need the Jack In The Box to begin with.

I don't expect anyone to really care about my plan for December, but I am putting it out here in the Sparkverse so that I have to be accountable. I will post each Saturday with my calories for the week, and I am hoping that it'll help me think twice before I go and eat something I shouldn't. I am sure I will not have a perfect month, because no one is perfect, but I would like to make it through December with minimal bumps in the road if possible. Then on December 31st I will post the recap, and then I will need to think of a new plan for January, a whole new YEAR?! Now that is going to be super exciting.













"BLC 20 Recap"
As a part of our final week of BLC 20, one of our challenges is to post how we did this round. BLC ran for 12 weeks and I started the challenge at 227 pounds. I am currently 214, and our final weigh in is on Wednesday. I am happy that I made progress, but I am really sad to say that I have weighed 214 ever since October 31st. I attribute SOME of this to being on a plateau, but I also take full responsibility because I have not been pushing hard enough to break through. I am anxious to see where I place when the challenge is over, I have managed to be within the top 100 most weeks, and there are over 400 people in this challenge. I really enjoyed every aspect of the challenge, and once I got into the swing of it I really found it inspiring.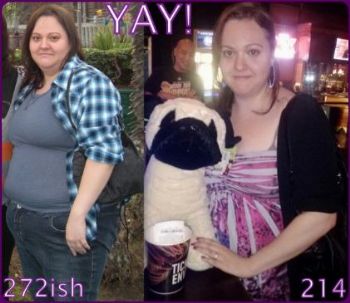 And a HUGE thank you to all of my Spark Friends that commented on my photo! It made me feel like a million bucks, which does not happen often. But it also makes me want to push that much more, and my plan is for the next pic to be of me in Onederland.






Saturday, November 24, 2012
I know November isn't over yet, but I am SO ready for it to be over.

I still have 2 weeks left of my vacation but I am finally home and back to business with no interruptions. I had a fabulous Thanksgiving, I didn't over do it, but the week in Vegas I over did it calorie wise for sure! The amounts of food were pretty bad, but a big improvement from what my old "normal" was. I am still up about 3 pounds from the trip, but the way it is coming back off and my body is adjusting to the my "new normal", I am thinking I'll be back or close to 214 by weigh in for BLC on Wednesday.

Speaking of 214, I have been 214 the entire month of November.


So as you can see, I have totally mixed emotions about this! On one hand, I sure would have preferred to be LOSING, especially being part of a Biggest Loser Challenge here on Spark. On the flip side, I knew that November was going to be a huge struggle for me, so at the very least I am glad I am not gaining and gaining. So that is where the mixed emotions come in.

I set a goal for BLC 20 to lose 18 pounds over the course of 12 weeks. If I get back to my 214 spot, I will be down 13 pounds this challenge (down from 227) with one week left to go. So while I am not going to make my goal for the challenge, I am trying to be proud of the weight I have lost, but it always gets disappointing when you don't meet a goal.

I definitely want to participate in the BLC 21, because without the support of this challenge, I have a feeling that my month of November would have been a total disaster! But I am going to make it my personal mission to make the BLC 21 a much better round (if I am lucky enough to get to participate again).



This blog is very BLC oriented, we are supposed to blog about our goals to avoid holiday gain. I have made it through the hardest part. I go into work on Christmas at 9pm which is outstanding because all the potluck/pig out food will be gone and put away so I won't even have to deal with it. So for me, the world is back to normal. I have made it through the tough part and now I am just back to exactly what I know: Tracking everything, and exercising. My exercising has been lacking big time so I am ready to step that up.

I also ordered the Fitbit One and I am super excited. It should be here on Thursday and I am so anxious waiting for it. I mainly plan to use it to track my walking on work days, because my days off are usually work out videos which I would still use my Heart Rate Monitor to track, but I know this Fitbit is going to push me to go farther in my walking at work. For those that have one, which one do you have, and how do you like it? I'd love to hear any input!

Anyways, this blog was pretty much a snoozefest,

, I wasn't in "blog-y mode" but wanted my points for the BLC. *Giggles*


I love "Friends" and I'm sure we can all relate to that quote at some time in our lives ha ha!





Wednesday, November 14, 2012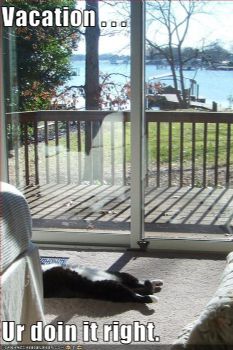 So I am currently at work with 5 hours left, and then I am finally freeeeeeeeee as a bird for the next 24 days!! I get a 2 week annual vacation, (next year I get 3 weeks), and with trading some days I turned that into 24 days. I am pretty excited.




I am going to Vegas to visit my Gammie for 6 days. We are going to gamble and eat, but for the first time I am going to really try not to revolve so much of our time around food, and she is totally on board with that. Other than that we will hang out and do puzzles like we do and just have fun. She is like my BFF.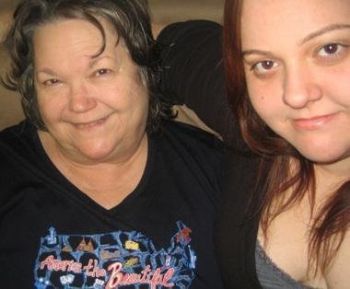 Then I will be bringing her back with me so that she can hang out with the rest of my family and have a fabulous Thanksgiving. I am just genuinely excited not to have to go to work.

In other news, anyone who knows me knows that I have been struggling big time lately.

At one point this week the scale was up 4 lbs

. Through some work I was able to flush that water weight out of my system, *knock on wood* that I don't find it again in the morning. I should be looking to maintain my weight again this week, and I will be so relieved not to have to post a gain for the BLC. I have also had a GREAT two days prior to leaving that I really needed. I have reset my mind and reset my body and I'm ready to move forward.

If any of the

's are reading this, after missing next weeks weigh in due to being out of town, I intend to be posting a weigh in the following week that will be a loss (down from my current 214).

I am fully aware that I am going to be gaining some water weight and what not by eating out in Vegas, I am prepared for it, and I am also prepared to take the pounds right back off when I get back. I have a plan in place for getting on track when I get back, and I have designated one my good buddies to stand by ready to open up a can of whoop a$$ if I don't get right back to it. I can very easily become distracted, and 6 days of eating out and enjoying certain things can send me on a downhill spiral but I am determined not to let that happen. Onederland is calling to me, and I won't give up until I get there.



To all my Spark Friends, I should be around to give out goodies and stuff for Thanksgiving, but just in case I hope everyone has a fabulous Thanksgiving (Well, my US Sparkies that is)!





First Page
1
2
3
4
5
6
7
8
9
10
11
12
13
14
15
16
17
18
19
20
21
22
23
24
25
26
27
28
29
30
31
32
33
34
35
36
37
38
39
40
41
42
43
44 45 46 47 48 49 50 51 52 53 54 55 56 57 58 59 60 61 62 63 64 65 Last Page

Get An Email Alert Each Time STEPH-KNEE Posts