| | |
| --- | --- |
| | STEPH-KNEE's Recent Blog Entries |



Friday, September 26, 2014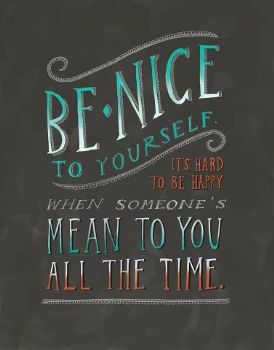 I know many of us know that we are often harder on ourselves... most of us have been guilty of this at one point or another.

Example: You went over your calories for the day, by A LOT. So you beat yourself up, get down on yourself for ruining your day and tell yourself you're a failure.

Yet a Spark friend posts an update that they overate, and they are upset about having such an awful day... you don't tell them they failed, you tell them that it happens to everyone! You let them know that what's done is done, to learn from it, move forward and work harder tomorrow. You offer them kind support instead a kick in the rear.

I am all too familiar with that, and I have been working on being kinder to myself. But what happened the other day was so interesting to me, I had to share it with all of you.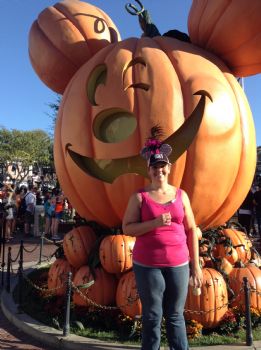 There was a point on our Disneyland trip where my coworker and I were looking through the photos we had taken that day. Each time I saw a photo of her, I instantly noticed that she was smiling, looked pretty and how adorable her mouse ears were. At the same time I was saying "This is a great photo" she was groaning. I asked innocently "what's the problem?" Her response: "All I see is fat thighs, big arms and a giant belly!" I was shocked, none of those things had occurred to me while looking at those photos... and even AFTER her comment, I still didn't see those things. I laughed and told her she was ridiculous.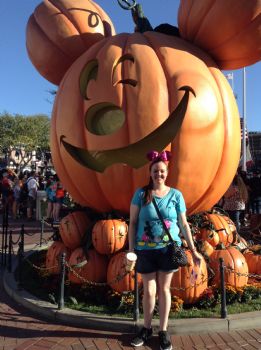 As we continued flipping through pictures, we came to one of me... this time the situation was reversed! She said it was cute and I groaned. Then I couldn't help but laugh... I said we were both guilty of the same thing, because when I looked at the picture of me, all I saw was a pregnant belly!

It wasn't one of those situations where we were trying to make the other person feel better by complimenting them... I really do believe we were both sincere in our sentiments... but it just goes to show that we are so much harder on ourselves. What we think are our biggest flaws may not even be noticeable to someone else. Even after her pointing out what she didn't like about her pictures, I still didn't agree. I didn't think things were "as bad" as she was saying, not even close!

This is a good thing for me to remember today, as I ate the entire world. Yep... ALL OF IT!

I can wallow in it, kick myself while I'm down, feel like a failure or I can learn from it and try do better tomorrow... and that's sure what I'm going to do!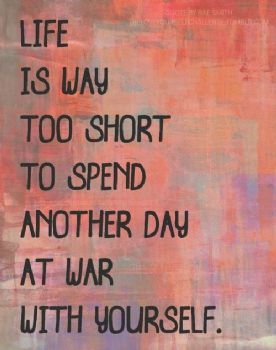 Wednesday, September 24, 2014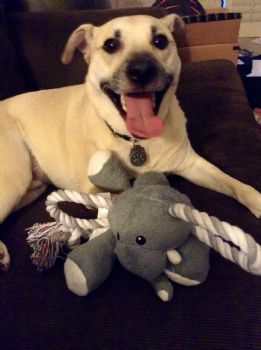 As much fun as I've been having, going to places like the Zoo or Disneyland... or planning my upcoming adventures for Universal, Disneyland and eventually Florida... all days can't nearly be that exciting! There is a part of me that wishes they COULD all be that awesome, but I would probably end up pretty exhausted!

Rest is good, and important! So I am doing my best to find joy in the little things!

Today, that cute elephant toy was on sale, then with my cartwheel ap from Target it was an extra 10% off, plus another 5% off with my Target card. Okay, so I could have totally afforded the dog toy at regular price, but who doesn't love getting a bargain?!

Besides, we know my dog NEEDS an elephant toy. ;) But such a small action made him soooooooooooo happy, and it made me so happy that he was so happy!



Another bright spot in the day? Actually loaded photos to a website to have them PRINTED. I know you might be thinking, "what is so great about printing photos?" There really isn't anything special about it... but I am the girl that didn't want people taking photos of me in the past. I am now the girl that not only wants her pictures taken, but she wants to post and share them, and even print some and make a photo album and maybe just maybe put some in a frame. *GASPS*

How did that happen? What a 180 I have done in my thinking and my life is truly so different from what it was.

The one thing I want to share is, I lost over 80 pounds before my confidence returned, and before I changed my way of thinking. I really wish I would've gotten a grip on that sooner. So what I want to share with all of you is, don't wait to be happy and enjoying your life! We all have things we don't like about ourselves or our lives... we all have struggles and obstacles to overcome, and of course things aren't always

's and

's... but we can find a little bit of good/joy in each and every day! If you have the opportunity to take a picture with a friend or at a special place, DO IT! Don't worry about how you might look or how this or that might be hanging or looking... years from now you and your loved ones will want those photos! I have missed out on so many opportunities to have lasting memories from some awesome photographs, and I refuse to let any more moments pass me by!

You don't have to be as obnoxious as me, posting all 900 photos for everyone to see!


Even if you keep them for you and no one sees them, at least they are there! If you are starting your journey or you still have a lot of weight to lose, you will be happy you have that as a "before" photo when you get that weight off. Boy do I wish I had more "before" photos.

So enjoy the little things... I know it's cheesy, but it's true!



P.S. Anyone partaking in my "game", how's it going? I am about to complete day 4/4! I may not WIN, but I am sure going to give her a run for her money! :D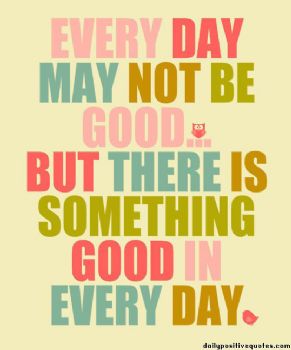 Monday, September 22, 2014
Okay, so I totally went to Disneyland again, but this time with a friend/coworker! I had a blast with my uncle, but boys aren't as "picturey" as girls are! LOL. We like to take pics, and go do little silly stuff that maybe a guy wouldn't be interested in doing. We had a blast and are headed back the first week of October, the second week of October I'm headed back with my uncle... but this coming Saturday I'm headed to Universal Studios Hollywood Horror Nights! So excited! The thing with that is, I had always wanted to go, but I wasn't able to handle all the walking at 270 pounds. I went to Disneyland once at that weight and it almost killed me. Everything hurt, I had to take a lot of breaks, and I got a horrible blister which didn't help matters!

So it wasn't until 3 years ago that I started partaking in the Hollywood Horror Nights! This will be the 3rd year that I am going and I plan to go yearly (if I like the mazes LOL). They are still sticking with The Walking Dead which I can't get enough of and so I'm ready to go check it out. It is just so amazing how much my life has changed from losing this weight. I can only imagine how much easier things will be 30 pounds from now... physically at least! :) This journey has been tough and full of twists and turns, but it was definitely worth it!

P.S. I did show my rubber band (rainbow loom) Pluto to real Pluto. Yes I am a dork, but I'm not ashamed LOL!

P.S.S. Anyone who is in on my game (most good days out of 30), I didn't forget and it was the only thing that kept me from eating the world on Saturday LOL! I am 1/1 on good days and working to make it 2/2, we can do this!



The Tower Of Terror.. My first time, needless to say I was terrified!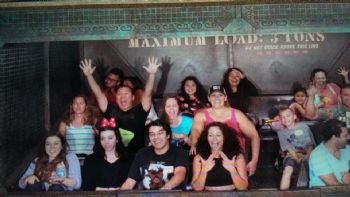 tinypic.com/r/2rqha12/8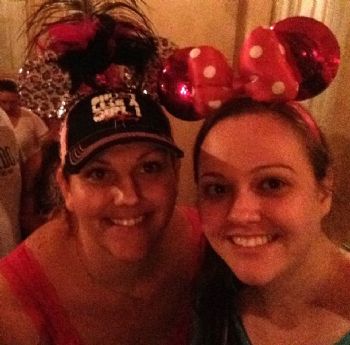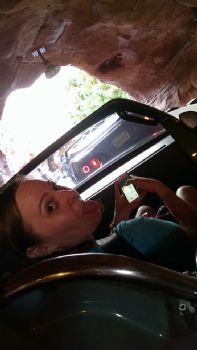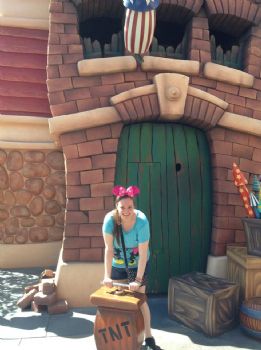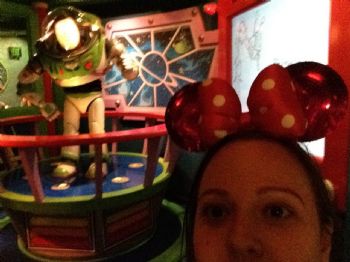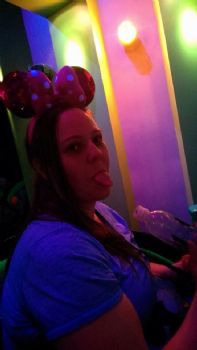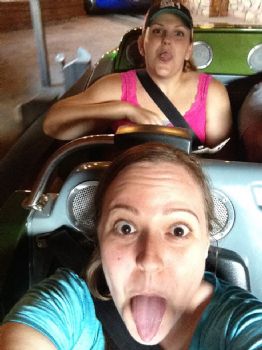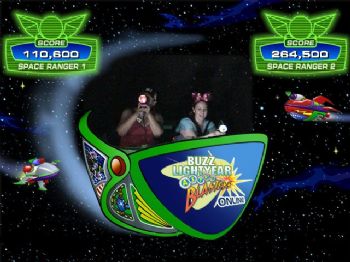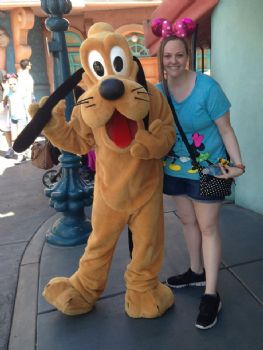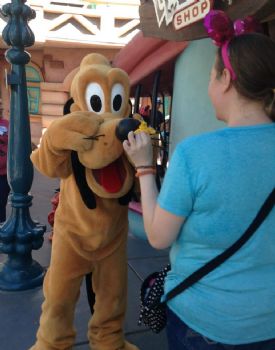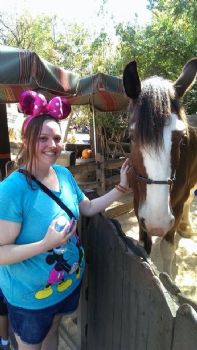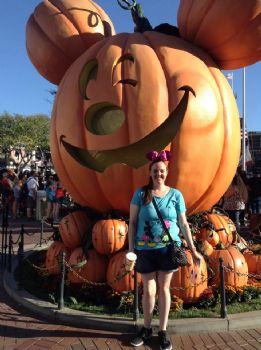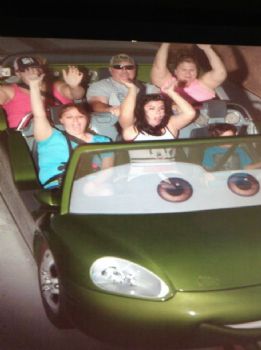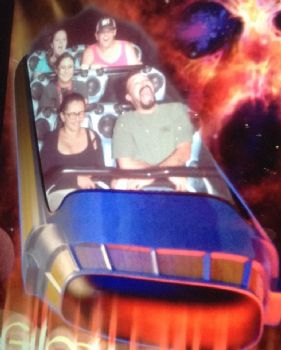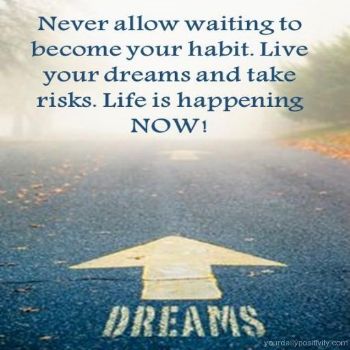 Thursday, September 18, 2014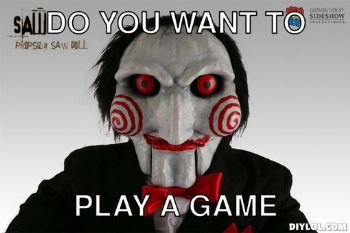 Okay, so not a scary game, but a fun game! Okay, maybe fun is over advertising a little bit!

I was trying to come up for a way that my coworker and I could get back to business and kind of feeling like we are working on our weight loss together. As everyone knows, our Disneyland goal kind of went in the toilet, but we are going to Disneyland on Friday anyways.

We are ready to have some fun and cut loose, but we still want to get back to business in terms of weight loss.

At first we talked about various plans, and she may go one route and I might go another. That is the thing, no one way works for everyone, and we have to do what we can stick to. If we settle for a plan that isn't what we want to do, or that is wrong for us, we are kind of setting ourselves up for failure right off the bat. So I tried to figure out a way that we could do this together but separate.

2,000 calories for us is about maintenance. As long as we do not go over 2,000 we are at the very least standing still. Obviously the bigger the deficit the bigger the step forward... but as long as we are aren't taking giant steps back, I consider that a win. So this is how I decided our game would work.



The game will last for 30 days. We plan to do more than one round, so that we have more than one chance to be the big winner. ;)



We must track all our food for the day, if we are under 2,000 calories then that counts as a good day!



If we don't track any/some of our food for the day, it automatically counts as a bad day, no point awarded.



Whoever has the most good days in the 30 day period is the big winner!



The loser will either pay for parking our next trip to Disneyland (we split parking typically) OR buy the other lunch at Disneyland.

So as basic and simple/silly as this might be, it gives us a sense that we are doing it together. The "big prize" at the end is really only a matter of 8-10 dollars. So it is not like we are betting crazy amounts of money that we can't afford to lose, it'll just be a nice treat for the winner. I also think doing it for 30 days is great, and doing multiple rounds makes it better. That way we both have a chance to win.

I have been really slacking on tracking my food on days where I've eaten poorly. So that rule about forfeiting the day if I don't track is a big one. I want to put up a good fight and have as many good days as possible, which means tracking every bite!

They very obvious benefit of this game, are that regardless of who wins or loses, we will both have lots of good days under our belt, and that is going to lead to some weight loss! There really are no "losers" when it comes to this game! I don't like competing in terms of pounds or even percentage of weight loss... it just puts too much emphasis on the scale and sometimes that can be discouraging. But calories IN are very controllable and something that we can work hard at and get the rewards! :)

We are starting our game on Saturday, September 20th, and this round will end on October 19th. I invite any of you who want to play the game to join in. The beauty of this game is that you can customize it to your needs! Try to have as many good days out of 30 as you can. You can define what a "good day" is for YOU. Maybe you want to track exercise, steps, calories... maybe you want to only eat when you are hungry, maybe you want to cut out a certain food or drink for 30 days. The world is your oyster! Of course I can't buy all of you lunch, but I will post again half way through and at the end and you can let me know how many good days you have had... and there will be goodies for all participants! (I know I know, a goodie is kind of underwhelming, but it's all I got

)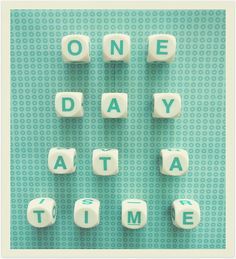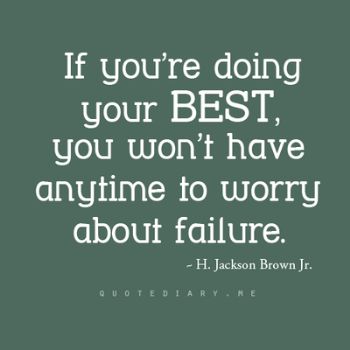 Tuesday, September 16, 2014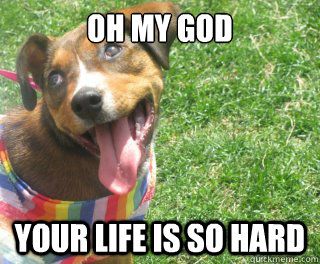 This is totally one of this ridiculous "non problem problems"!

I have been thinking a lot about everything. How I am still up 8ish pounds from my lowest weight... That I am still almost 30 pounds away from my goal weight and I was trying to really figure some things out. Before I think I was scared of the success... I think I'm to a point now where I'm not really scared and I'm definitely not self sabotaging as much, which is a huge step in the right direction! But there is obviously something keeping me around this weight for a year. I know part of it is lack of focus, I get really focused, drop 10 pounds. slack off, eat too much and gain it back. Sounds like a ridiculous cycle, and it pretty much is... but here is what I figured out about how I feel right now...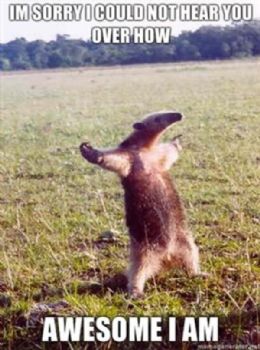 Okay, so that sounds awful, but it's how I feel! I am not at my goal, but I am a happy girl lately! I am getting out and having fun, I am enjoying places like Disneyland and the Zoo that I avoided for years because I weighed 90 pounds more than I do today and walking took such a physical toll on my body. I can do so much, and while I am still overweight, I can walk miles with ease, I can fit into all the rides at Disneyland and I feel confident in doing so! I even have my trip to Florida in November, and I've never traveled anywhere past Vegas. The idea of flying as an obese person sounded like so much work, and it held me back. Now I will have finally made it to the east coast and that is exciting!



In fact, I feel so confident that I bought tickets to Luke Bryan, well actually, I bought 1 ticket! I am going alone! I could have had someone go with me, but I would have had to buy nosebleed tickets for the same price as the good seat. So I got 1 ticket, and it's seat 1 which means it's an isle seat. A few months ago I was stressing about who was going to go with me to a concert, and now I have chosen to go alone. I also plan to head to Disneyland and the Zoo by myself. I was always so self conscious going places that I needed someone with me, but now I am confident enough to go by myself, and in some cases it might be even more fun. For example: Single rider lines at Disneyland are way shorter than the regular lines, BOOYAH! Better seat at a concert because it's 1 seat, SCORE!



With that said, I am not done with weight loss. When I told someone the other day I still had the last 30 pounds to go, they very sweetly said "You can do it! But even if you never lose another pound, you have accomplished SO much, and you should be proud! You look great and have come so far!"

I graciously accepted such a wonderful compliment, but in my mind I thought to myself "I want to lose the last 30 pounds, I don't want to settle." So I know the desire is there, I want to accomplish my goals, which includes goal weight, maintenance, tummy tuck and life long maintenance. I am not going to short change myself after coming this far. But on the flip side of that, it's nice to feel like I have accomplished something great. It feels good to be proud and confident and to be out enjoying life instead of hiding at home because I'm ashamed of my weight.

So that is the problem...

Trying to find the balance between being proud and enjoying things how they are now, but wanting to push myself that much farther to achieve the rest of my goals. I think when I was obese and truly miserable, there was this drive to lose the weight to become happier and to feel better physically... now that I've achieved that there is no desperation to get the rest of this weight off.

So as I said, it's a non problem problem and I am enjoying life and everything it has to offer! But I do have plans to go all the way and finish what I started. It is just clearly taking a lot longer than I hoped.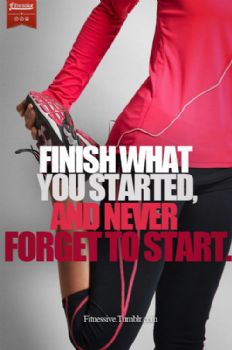 1 2 3 4 5 6 7 8 9 10 11 12 13 14 15 16 17 18 19 20 21 22 23 24 25 26 27 28 29 30 31 32 33 34 35 36 37 38 39 40 41 42 43 44 45 46 47 48 49 50 51 52 53 54 55 56 57 58 59 60 Last Page

Get An Email Alert Each Time STEPH-KNEE Posts