| | |
| --- | --- |
| | STEPH-KNEE's Recent Blog Entries |


Thursday, December 25, 2014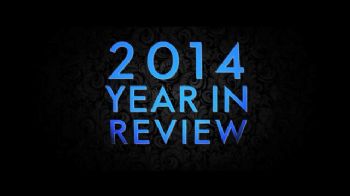 At the end of 2012 and 2013, I sat down and looked at all I had accomplished during the year in terms of weight loss. (I have lost a total of about 80 pounds since starting my journey, and kept it off). I figured out how much weight I lost that year, how well I was doing, maybe even how many miles I walked. But as everyone knows, 2014 has not been the greatest year for me in weight loss. Just for the record to reflect... I weighed 198 on Janaury 8, 2013 and December 24, 2014 I weighed 195.8. In the grand scheme of things, I guess that means I pretty much maintained my weight... the reason I am so frustrated with that number is I was as low as 181, gained some, then got back down to 184, then blew it all away and got way back up again. I am on the downswing again, and that is great, but when I look at what I "could have" accomplished in 2014, it can be a little saddening.

But the thing is, I am still here. March 20, 2015 will be 3 years on my weight loss journey, and I look forward to celebrating that milestone. Has that entire amount of time been dedicated to weight loss? Nope, if it had been my focus most of the time I'd be at goal by now. But I never once quit, I never once hid from Spark, and I was always accountable for any gains. In the past I would have hid until the scale got back down, but not on this journey. This journey is the real deal, with ups and downs and twists and turns... and I am sticking around through it all.

So instead of measuring my success or failure of 2014 in the pounds I failed to lose, I'm measuring 2014 in experiences! I have gone more places in 2014 than in the last 5 years combined!

I have...


Been to the Zoo 6 times... walking 4-6 miles each time.


I have been to Disneyland 7 times since getting my pass in September... walking on average 10 miles each time!


I went to Knott's Scary Farm 3 times and had a blast!


I went to Hollywood Horror Nights at Universal Studios!


I went to Medieval Times! (excuse the emoticon, slim pickings!)


Went to a Luke Bryan concert ALL ALONE. That was huge for me to go somewhere alone, and he was so dreamy!


I traveled to Florida, across the country, all alone. Another milestone for me to show that I am capable of doing so much, even if it is alone!

There is so much to be said about doing these things. It's not just that I was out having fun and living life, but that I was physically ABLE to do these things. Could I have gone to all these places 80 pounds heavier? I could, but there would have been limitations. I would not have fit into some of the rides, I would not have been able to do or see as much because I wouldn't have been able to walk as far. It would have been less enjoyable because I would have been huffing and puffing and hurting trying to walk around Disneyland. It would have been mentally exhausting wondering if people were mocking me because of my weight. I wouldn't have taken many photos or despised all the ones that were taken. But that person is gone... the girl in 2014 never once worried if someone was looking at her funny for being overweight, she was never huffing and puffing or despising her photos. Yes I am guilty of commenting here or there on an extra chin or puffy tummy, but it has not prevented me from sharing the photos and looking at how far I've come overall.

The fact that I could go to a crowded concert ALONE and not feel judged of self conscious was amazing, as was traveling across the country for the first time alone. I truly feel unstoppable in life, and now as we get ready for 2015, I am going to apply that feeling to my weight loss again.

I have shared with you all SO many different plans I've wanted to try, and none of them have panned out the way I wanted them to. I also come back with my tail between my legs to tell you that I quit. I wasn't going to share my plan that I will start this Friday, but I wanted the accountability. Plus I know this is a safe place and no one will judge me if I don't complete it. But I am really ready for this and I am going to give it my all and do my best to complete this plan!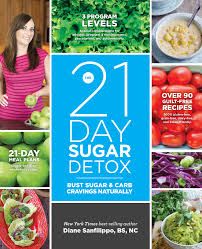 My hope is to form some really great habits and to permanently eliminate a lot of sources of sugar. I am starting with that Friday and then the plan is to start a new workout regimen on January 5th. That doesn't mean I'll be sitting on my butt until then, daily walking will always be important for Sparky and myself... but the initial part of this detox is going to be a shock to my system, so I have to get past that "icky" part before I add in new exercise.

I am famous for planning and then not DOING. I really hope this time it is different, and that I do what I am setting out to do. The plan will work out well for me, or it won't, and if it doesn't I will move on to the next thing. Regardless of ANY plan I may try to do, I am always tracking my food and counting my calories. That is me and what works for me, so if something happens and I can no longer stick with this, I will simply go back to calorie counting. I always have a back up plan for the back up plan. ;)

I don't want to jinx myself, I can't say exactly what 2015 has in store for me... my hopes are that I hit my goal weight, learn to maintain, and have my tummy fixed in October 2015. Those are my hopes, and time will tell if that happens.

What I do know will happen is:
I am doing BLC 27 that starts mid January, and I am going to have a great round!
I will be frequenting Disneyland and the Zoo a lot and continuing to rack up the miles.
I am going to be happy and continue to take joy in the little things.

Speaking of little things my friend/coworker gave me the BEST Christmas present yesterday. We use lunchboxes to put our headsets in at work (I'm a dispatcher) and she got me this custom lunchbox. The best part is the picture inserts come out and you can buy more. So cool!




I hope everyone has an amazing Christmas (if you celebrate) and a fantastic New Year!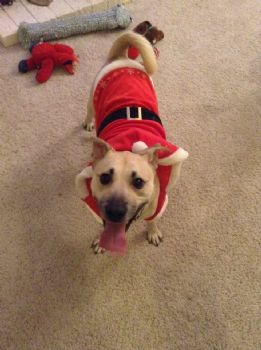 Monday, December 22, 2014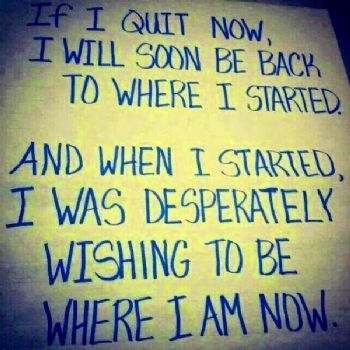 So I was watching an awesome vlog from my girl Susan (IMSOOZEEQ) www.sparkpeople.com/mypage_public_jo
urnal_individual.asp?blog_id=5836195 ... and she has a way of really making me think. I am much in the same boat as her, trying to figure out where to go from here... and how I want to go about it.

The thing that she said in this video that really got me thinking was this: What motivated her to lose the weight in 2012, may not be the same things that motivate her now.

She said it way better than I just did, but you get the drift. It reminded me of one of the many weight loss books I have read over the years. Again, I can't say it as well as the author, and I can't find it now... but they essentially said there are 2 kinds of motivation. The motivation to get away from something bad, or the motivation to go towards something good. Now in reality, we all want to get away from all the negatives of being overweight, and go towards all the perks of being a healthy size... but one motivation is stronger than the other.

When I thought about this, I realized I was always the person that wanted to get away from the bad. When I started this in 2012, I wanted to get rid of all the negatives that came from being obese. Including but not limited to:
Being unhealthy.
Having mobility issues (turning over in bed, going up the stairs, etc.)
Anxiety from social situations and people making fun of me and my weight.
Being a homebody and being afraid to "live life".
Being sad and feeling bad about myself.
Knee pain, back pain, etc.

Those were all things I wanted to get AWAY from. Now granted, getting away from those meant coming into happier territory, but at the time I couldn't see that far ahead. I just knew what I needed to get away from those things.

At this point in my journey I have conquered those things... because..

I am healthy (on paper), although still overweight.
I no longer care if anyone is being negative towards me, they aren't worth my time.
I have self confidence and I am very happy.
I can go upstairs with ease and walk 10 miles at Disneyland.
I am getting out of the house often and enjoying life.

So those things I was running away from are no longer an issue for me. So going back to what Susan was talking about, she said what motivated me BACK THEN may not be what does it for me now. I no longer have that desperation to stop feeling bad, because I mostly feel good. I say mostly because being in a funk and eating junk I surely don't feel good, but most of the time.



So that is what is missing... I need to focus now on where I am going. I can't forget about where I've come from and what I've learned, that is important... but I need to look forward to where I am going. So things I want to work towards and my new motivation if you will:
To get to 100 pounds lost.
Getting to my goal weight (whatever # that may be LOL)
Continuing to be healthy.
To REALLY do strength training and grow stronger.
To continue working on my insides and recognize how much I am changing both mentally and physically.
To get a tummy tuck (huge motivator for me).
To (maybe) wind up in a size 10-12 (just a number and not of high importance, but fun to think about).
To be that healthy person on that outside that I feel like I am (usually) on the inside.

There is light at the end of this tunnel. Doom and gloom is behind me, but if I allow myself to continue to slip I will be heading back towards those things I tried so desperately to get away from. So instead I'm going to look forward towards the

and happier times, which just so happens to mean a lower weight as well.


I'd love to know what motivates all of you! Are you trying to get away from the negative/not-so-good or move towards the awesome stuff? If you have been on this journey for a while, has your motivation changed?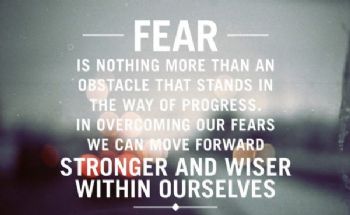 Friday, December 19, 2014



Or can I? I feel like I'm stuck in the Pit Of Despair... and that I've been there so long that I'm thinking about redecorating.

That is definitely not the right attitude, I should be planning my escape, not deciding which blinds would brighten the place up... it's the pit of despair, nothing can make it pretty.

It's amazing how things can snowball out of control, and get away from you so quickly.

I know in the last week, I have been sick (I've been exceptionally whiny about it too LOL), and then as of yesterday my poor dog Sparky started limping. I am watching him again today and trying to discourage him from jumping and going up and down the stairs but he doesn't listen. My mom says to give it another day or 2 and then I'm probably going to have to take him to the vet. He hates strangers so that is going to be pretty bad lol. So I am worrying about that... so it's been a crummy week... so what?

That doesn't give me a license to eat, it doesn't give me a license to stop caring about what is important to me. Even if I don't feel that way this week, or frankly the last month and a half, weight loss and becoming healthier is something that is typically a priority for me.

I think part of it is just a funk. Ask anyone who has been in the weight loss game for a long time (I'll hit the 3 year mark in March) and boy can you get burnt out. Especially when you take into account that this is a lifestyle change that doesn't end. I know it shouldn't feel like work, and maybe one day I will be in that happy place where it is just "who I am" and it doesn't take much thought for me to keep up with it... but that hasn't happened yet. 3 years is a long time but you know what else is a long time? Almost 26 years of being a fast food eating couch potato. Those habits are still ingrained in me, and the more healthy habits I made, the less and less I resorted to those old habits. But they are still there and they come back with a vengeance when I least expect it.

I know what to do, I know how to do it, I've done it... so what's the problem? That is what I am working on to get to the bottom of it. I can sit here all day long and talk about what I need to do, but until I actually do it I'm not getting anywhere. I wish planning burnt calories, if it did I'd be a size 2.



I was reminiscing with a good friend, and I figured out part of this funk has to do with burnout and missing that shiny/new feeling. 2012 was the year I started this and it was a great year, I believe it was the 1st year in which I lost the most weight, and everything was so exciting. That feeling is long gone and it is really hard to find that excitement again. So even though nothing will ever feel like that very 1st year, I am going to do my best to sprinkle some fairy dust on 2015 and hope that it can at least have a sparkly feel to it, even if it isn't a new one.

I'm caught in a trap, but I can start climbing out little by little. You have to crawl before you walk, walk before you run (Okay time out, I NEVER run... unless I'm chasing Pluto across Main St. ;), you catch my drift.

So with that said no more nonsense, I'm going to start crawling now, and hope to be up to a brisk walk soon. These are the action steps I have in mind, no more talking the talk, it's time to start walking the walk!

Step 1: No more fast food/candy/soda


I know you mean well, but don't lecture me on this one... I don't need to hear "You can make healthy choices while eating fast food" or "it's better to have one piece of candy or else you will think about it all the time or crave it" and that "giving these things up will only make me want it more". I am all about things in moderation, but I am here to tell you I will NOT eat one or two pieces of candy, I will eat 10 and then look for a donut. I will not eat a salad, I will eat a double cheeseburger and fries and something else.... and I will polish off a 2 liter in 2 days. So for me, eliminating these things and learning to live without them, at least for now is very important and that is why it's my 1st step.

Step 2: Tracking everything! I used to be a champion tracker but I've gotten lazy and I've also been in denial, I didn't want to see the damage I was doing. Well that jig is up because I am seeing the damage in my weight gain, so enough is enough.

Step 3: Stop looking for a better way! Every time I get in a funk, I start to google various diets, programs etc. I know good and well there is only one way to do this, calorie counting/restriction and exercise, but I am always convinced there is something better that is hiding. I feel this way when I am in a funk and I need to let it go. My way works, I just need to do my way. The best plan is one you can stick with!

Step 4: Get back to walking daily. My fitbit is having an issue where it won't sync, but a replacement is on it's way (thanks fitbit)... Hopefully my Sparky and I will both be healthy soon and can get back to our walks. I know he misses them terribly.

Step 5: Start building back up my confidence. The past month and a half has been bad, and 272 pound Stephanie is in the corner giggling saying "I knew you'd never be able to keep this weight off", I can't let her win and I have to prove her wrong. Each healthy day that goes by I will remember that I can do this... and do this I will!

I have bigger and more structured plans, but that is for the brisk walk phase. So right now I will focus on crawling out of this hideous pit, and getting back out into the world with the happy, healthy people!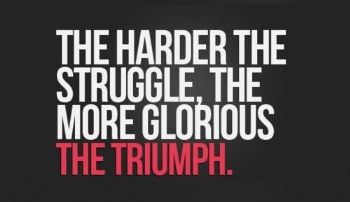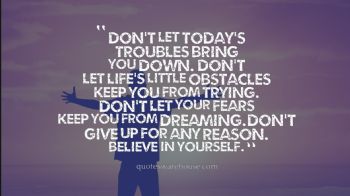 Wednesday, December 17, 2014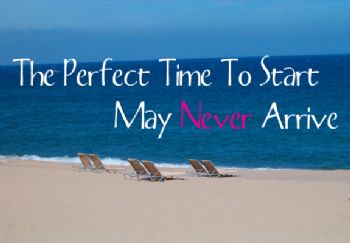 I am going to tell you why so many weight loss journeys fail. They either never make it past the first week, or they make it to a certain point (3 months, 30 pounds lost, etc.) before life throws the person an unexpected curve ball and everything gets destroyed! I'm just gonna call it like I see it: This crap is hard! There, I said it!

On the surface it sounds easy... and anyone who just tells you to "eat less and move more" clearly hasn't been severely overweight or had an issue with food. The mental part of this process is sooooo much harder than the physical, and no one takes the time to explain that to you.

The thing is, there is no perfect time to lose the weight. We always want it to be something... "Well I have to start on Monday, no one starts a diet on a Wednesday", or "I will wait until the 1st of the month", and of course the BIG one is coming "I will start January 1st, new year, new me!"

We also want to start our plan AROUND everything else. "I can't do it before XX holiday" or "I am going to dinner for Luke's birthday on Friday, so I'll have to start the following Monday."

If this sounds like you, rest assured I am not mocking you... in fact, I was you.

Before I restarted this in March of 2012... every time I wanted to start, something would happen. I would have too many dinners out coming up, or a trip to Vegas and I'd have to wait 2 months to start. Then I'd start for a month, maybe 3 months at most and something would happen... I'd go on vacation, I'd get sick, life would throw me some curve ball and I would lose my footing and throw it all away. But that perfect time doesn't exist. Life is full of surprises, good and bad... and conditions are not always going to be perfect for weight loss.

We aren't always going to be on track, we aren't always going to be in our calories or get in that workout, but how we react to these bumps in the road are either going to make us or break us. Remember that all these amazing people that we all look up to so much because they lost XXX amount of weight and kept it off are human too. They slip up, they overeat from time to time, they skip a workout or gain back 5-10 pounds... but they never quit. They always get back to this because it's a healthy lifestyle. A healthy lifestyle doesn't wait til January 1st, or a Monday, it happens NOW.

Now with that said, if YOUR plan is to get things rolling on January 1st, that's okay, YOU have to know what works for YOU... but at least promise me one thing? You'll do your best to keep the damage minimal between now and then. You don't want to start January 1st 5-10 pounds heavier than you are now, I know you don't because I am living that already and it's not fun.




I have been sick now for 4 days and I am so exhausted. My healthy eating went out the window and the exercise plan I wanted to start has to wait... it frustrates me, but that is LIFE. It just goes to remind me there will always be an excuse not to do this, and I have to do my best not to let those things stand in my way.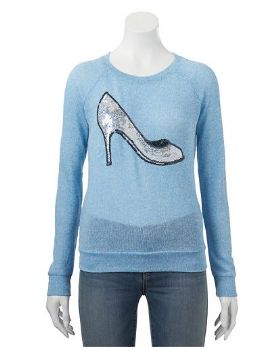 In other news, I'm trying to refocus on a goal that I was within 10 pounds of, but slipped up and went the other direction. I was very close to hitting the 100 pounds lost mark, and that is the most exciting goal I've had to reach since landing in Onederland. I have a long way to go now, thanks to my eating LOL. 24 pounds to hit my 100 pounds lost mark and 27 pound to hit the 160's for the first time. But you know, first I need to get back into the 180's, then land in the 170's for the first time... baby steps. But sometimes thinking ahead excites me. So I bought that shirt to wear to Disneyland to meet Cinderella, it is a little snug, but it might just be the perfect shirt to wear for my 100 pounds lost mark. I don't have many "before" photos because I often didn't let people take photos of me, especially not full body shots.... so the one of me and Cinderella from years is ago is the main one I go off of. So I am thinking that will be a nice motivator and a nice thing to look forward to. My luck, the day I go Cinderella won't be there but I always have my annual pass to try again.

I am looking for opinions and ideas on this... I was thinking do I just go and let the picture speak for itself... or do I maybe print out my before photo and we could hold that too... I was thinking that might be weird, but I'm weird and I am not afraid of being looked at funny... but I thought if I did that I could write with a marker on the back of it 100 lbs lost and we could take one of me holding it with her and then flip it over to have that, and then of course take one regular pic. I know they work at Disneyland so they HAVE to be nice to me, I'm just not sure if I want to do something like that or if I just want to take my pic and be quiet about the reasons behind it lol. I am open to opinions and suggestions, even if it's "Don't say anything, you'll look crazy!!"



Edit: Davis_6311 pointed out that you probably won't really be able to see the photo, that is so true! I am thinking maybe I could just tell her, or even show her the old photo on my ipod so she knows what I'm doing, and maybe she could make a 1 with her hand and I could make two 00's with mine so it reads 100... that might be neat...and of course take a regular picture too! :) Good thing this will be months down the line so I have plenty of time to decide! *giggles*






Sunday, December 14, 2014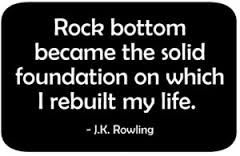 I have done it again, hit rock bottom... but this time is different! In the past, hitting rock bottom came after regaining all the weight I had lost, and then MORE. It was admitting I was at an all time high weight, and realizing I needed to do something about it. I lost 40 pounds 3 times in my life, only to gain them back and then some. When I started in March of 2012, I decided this was going to be the final time losing this weight, and that rings true today. But a couple days ago, I felt like I hit rock bottom.

I have gained back about 12 pounds, 15 from my lowest, I felt heavy, defeated, crushed, sluggish and just all around ICKY! Normally there is nothing positive about hitting rock bottom, but I actually was quite excited when I really thought about it. You see, this time, rock bottom came early! It didn't wait for me to regain all my weight... in fact I still have close to 80 pounds off. That in itself is a miracle. I realized that it was a blessing that this is happening now, and not when I gain back 80 more pounds. I have to say, I think I am a strong person, but I also feel like I would not be strong enough to lose all of this weight again. If something happened, and I was forced to start again from 272 pounds, I really don't think I could do it. I think that is why this is happening now. I know that I can't let it get that far out of control, because I don't think I can bounce back from it. 10 or 15 pounds? No big thing, I will get it off again... but I can't say the same about 50-80 pounds.

When I made it into Onederland, I vowed that I would never leave again. With the exception of a fluctuation or 2, I never had an "official weigh in" that landed me back in Twoterville. I refuse to go back, and I am ready to turn this around. Today is my first day back on track, and funnily enough I think I am sick. My throat hurts, and boy am I tired, so I am resting but I am also eating well.

I had a few people suggest I just wait until January 1st with everyone else, but I can do some serious damage between now and then. I already have 15 pounds to lose to get back to where I was in August, and I don't want to add another 10 to that total. The last month or so I kept feeling like I needed to get back on track, and it was true, I did need to, but I didn't want to. But today, I feel like I want to. I want to get the weight back off, I want to continue to get healthier and I want to feel better! I want to go back to Disneyland in January feeling good and like I can conquer the world! The less weight I have on me to slow me down the better... stalking Pluto is a lot of work.



So I have never been so happy to hit rock bottom, because it isn't under the usual circumstances. Here is to turning this around before it gets to a point where it overwhelms me to fix it!




1 2 3 4 5 6 7 8 9 10 11 12 13 14 15 16 17 18 19 20 21 22 23 24 25 26 27 28 29 30 31 32 33 34 35 36 37 38 39 40 41 42 43 44 45 46 47 48 49 50 51 52 53 54 55 56 57 58 59 60 61 62 63 64 65 66 Last Page

Get An Email Alert Each Time STEPH-KNEE Posts