| | |
| --- | --- |
| | STEELKICKIN's Recent Blog Entries |


Wednesday, January 12, 2011
This ole gal has finally found something that has given me exactly what I wanted in an exercise program. Stagnation in the exercise world has always been a huge problem for me because: a) I seem to not produce the results that I want; b) it gets boring, really fast, and c) I find myself hitting a wall, so-to-speak, in how far I can push myself. (My lupus reminds me that too much of a strenuous exercise will have me tied up in knots the next day.) I also love strength training, but in all honesty, if you have a muffin top or two over top of the muscle, you're not going to feel like you've accomplished much.

Then I heard about Bonk Training. Here is an excerpt from www.superskinnyme.com which explains:

"Bonk or bonking refers to the point when glycogen stores are depleted. Cyclists call this bonking, endurance runners call it hitting the wall. 'Bonk training' is an exercise program designed for weight loss. It burns more fat and may improve training adaptations and fat burning.

Commonly, bonk training involves CARDIOVASCULAR exercise on an empty stomach first thing in the morning, when glycogen store levels are low, as well as consuming coffee or caffeine equivalent to 2 or 3 cups of coffee and running or cycling at a casual pace (60% of max heart rate) for 20-90 minutes. Glycogen is the only fuel that can supply and support your exercise efforts above 70% of MHR (maximum heart rate). Therefore, when you bonk, your body is forced to dip into your fat and protein stores instead.

The training session is followed by a normal breakfast. Proponents claim this strategy forces the body to "bonk" shortly into the exercise, and subsequently burn more fat to produce energy.

(You can) perform two workouts in one day. One in the morning, one in the afternoon. Complete the second workout within hours of first workout, such that there is not enough time to replenish your muscle glycogen stores between workouts and without re-fuelling with sports drinks and gels."

I bonked. Ten minutes into the cycling routine, I hit my high intensity level and sustained it for 35 minutes, keeping careful watch on my heart rate and breathing. (With ANY exercise routine, it is crucial to watch out for dizziness, chest pains or any other adverse reactions your body may be displaying. When this happens, just for your FYI, PLEASE cease your actions and call your doctor.) One of the amazing things about this, you reach a point where you are not panting or feel out of breath, although you are pushing your body to a limit. It's almost as if your body is "one" with the exercise. After it was over, I came way from it with more energy than I've felt before with ANY routine I've tried and I ate a great breakfast.

My energy level is through the roof.

This isn't right for everyone. Just make sure if you decide to "try" it, clear it with your doctor first.

Happy Wednesday, guys!





Sunday, January 09, 2011
I usually don't watch a lot of television. I average around three hours tops A WEEK and even then I'm busy getting into other things and miss half of the show. I have found that when I sit and watch the boob tube, I eat. A lethal combination for someone of my height and build. I'm the type of person, if I look at something, it's hanging off of my hips the next day.

Lately I've been using some visualization techniques that a SparkFriend told me about. She said that when there is something REALLY tempting me to visualize eating it in my mind, envision feeling the textures and the tastes in my mouth. Enjoy it, savor it, then tell my myself that I am full and I am finished. At first I thought, "Okay, this is a little WEIRD..." but it was working for me! Plus, when I want something really sinful, I will visualize myself in a little pink bikini or hiking up a mountain, not getting winded. I thought that I had found something that clicked with my warped little mind and I was becoming quite the master of my temptations until....

During the play-offs today, one of those nasty little restaurant commercials popped up. There, before me, was a beautiful chicken wrap. Ohhh, I could sooo go for that. But NO! I was going to envision myself in my bikini. Closing my eyes, I saw myself sitting on the beach in the Bahamas, not a sag or muffin top in sight. Then something odd happened. Suddenly the chicken wrap was in a bikini. Not good. Opening my eyes, clearing my head, I tried again. Bikini chicken wrap! WTH!??

Feeling quite disturbed, I flipped through the channels and watched some guy shake a "Shake Weight" for about sixty seconds, then flipped it back onto the game. All was well for about fifteen minutes then Dairy Queen decided to rear its ugly head. Again, closing my eyes, I envisioned a snow-capped mountain in the distance and the act of lacing up my hiking boots. Looking up, in my mind, I saw the mountain, snow tops glistening in the sunny sky...with a cherry on top.

Another thing, what is it with some guys, like guys named Brian, who insist on putting pizza on a plate and setting it in front of me?

"Aw, c'MON, honey, one piece won't hurt you!"
"There's four pieces on it."
"Just eat one."
"Just go away."
"Just eat it!"
"Just BITE ME!"

It didn't stop there. After my failed visualization techniques and the pizza fiasco, I heard Mr. Slim-n-Trim rummaging through the freezer.

"What are you doing?"
"Butter Pecan?? Ice cream??"
"Lower drawer."

Two minutes later he sat a bowl of it in front of me.

I don't know what was going through his mind for doing that but I know what was going through mine. I was in a bikini, on top of a snow-capped mountain, strangling him.

But I'm proud. I didn't buckle and go to town for a chicken wrap. I didn't eat the pizza OR the ice cream. I sit here, Queen of my WillPower Domain and, most importantly, Brian is still alive and breathing.

I call that a good day.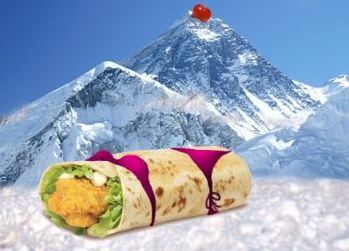 (Photo courtesy of THEMIGHTYLEX!)






Friday, January 07, 2011
(This is my fifth blog which details an individual who touched my life....)

Patti loved to have her nails manicured. They were her pride and joy; long, exact, buffed to perfection. Sometimes she would have them painted scarlet red, but most times you would find them in baby pink with a touch of white at the tips. We often talked about her long beautiful fingers and I agreed that she could most definitely be a hand model for an upscale fashion magazine. She would smile a schoolgirl smile and hold her head a little higher when I spoke of this, so I said it to her quite often.

Patti also loved blouses in bright loud colors. You could see her coming a mile away, rolling her wheelchair down the long narrow corridor. Usually with some tidbit of gossip that she wanted to share with me, perhaps to tell me that Mr. Morrow had tried to climb into bed with her again; she would make a beeline to my nursing station to fill me in on each "juicy" detail. She would have ran if she could…her excitement usually bubbled over before she made it to my desk…but both of her legs were amputated just below the knee. They had been gone for 10+ years. Long black hair curled away naturally from her seamless face, make-up dead-on, and a push-up bra; that was Patti, who believed if one had it, one should flaunt it. She often told me the necklines to my scrubs were too high. She also gave me advice on how to wear false eyelashes that I wear to this day. I loved the day she applied my eye shadow and beamed with pride at the purple glittery landscape she created below my brows. I don't know who got the biggest kick out of it; me, Patti or my co-workers who threatened to "pimp" me out.

Little did I know that this fashion-conscious diva was going to blow everything I had believed in out of the water when I answered her blinking call light one day. I was surprised to find her still lying in bed, hair a mess, face naked from foundation and her smile gone. I felt my heart lurch in my chest, remembering that the departing nurse had not mentioned anything wrong with her. Pushing aside my frustration at the lack of communication, I went to her side and asked her what was wrong. Looking up at me, she said these words:

"I never married. I never had children. When I am gone, what is going to be left of me? A couple of wheelchairs and two prosthetics that I never wore? The things in this little cubicle of a room are what I have in this entire world. My parents are gone, my sister is gone. This is IT. Why was I given this cross to bear?" Pulling her beautiful perfect hand to my chest, I tightly held it to my racing heart. I allowed her to speak freely, to shed her tears, to unburden her heavy heart. She needed to do that. I refrained from the usual, "It's going to be alright." because it wasn't. Not for Patti. She knew this, I knew this and she needed to voice her soul. Finally, spent from emotion, she looked at me with tear-stained cheeks and made me promise to live my life with pride and ambition. She made me promise to never take anything for granted and to be grateful for the blessings that I have in my life. But the thing that stuck out the most was to love, dance, laugh all of the days of my life and if I could, to please do it for her sometimes.

It wasn't long before Patti was back at it again and a few times I caught her goosing Mr. Morrow in the butt as he passed by. I would catch her sitting across the hall from Mamie talking about hiding the pudding in the flower pots in the lobby and cornering the night shift RN because he was so "hot." She started to deteriorate a few months later and wasn't long before she could not find the strength to get out of bed. With a heavy heart, I would still do her nails. The best that I could do. Mr. Morrow came to sit with her quite often and I would find him in the middle of the night tenderly caressing the hair from her face. On my round one evening, I found him lying in the bed beside her. Although it was against company policy, I gently shut the door and pretended that I did not see. I instructed the nurse's aides to pretend that they did not see either.

When Patti passed, I went to Mr. Morrow's room where he sat in silence. I did not go to his room often as he was not a patient of mine. But there I found the pictures of Patti, tacked on his corkboard, pictures that she had in her room at one time or another. There were pictures of her throwing her head back as she "danced" with the Elvis impersonator at a community party. I cried when my eyes caught the one of her in the thick of things at the "slumber party" taken a year before. She was waving her blush brush and smiling with lips of scarlet red to match her nails, about to tackle a lady who looked as if she had been ambushed and kidnapped by Patti herself. The truth be known, she most likely had been.

"She was a beautiful woman, you know that?"
"Yes, Mr. Morrow, I know."

Patti, your legacy lived on. You DID touch lives. I often find myself thinking of you, especially when I think I can't put one foot in front of the other. So, I do it anyways, just so you will know that I heard you that day, just so I know that I heard you and that your words were not in vain. No more excuses. No excuses for me.

No more excuses for YOU guys either. Get UP. Love, dance and laugh all the days of your life from this day on.

Don't take your ability to do so for granted one more day.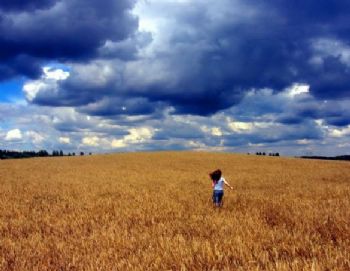 Wednesday, January 05, 2011
I was going through my house the other day looking for things that my daughter might have forgotten to pack for the trip back to campus last Saturday. In some small part of my mind, I figured, if it was important enough, I could take it to her this weekend; it would be an awesome excuse to get back up there to see how she is doing. So far, I've only ran across a comb and a pair of socks. Of all the wonderful things I can say about my daughter, I can now also add "thorough." I'm not going to lie and say that this transition has been easy. I've even done a few things I shouldn't have, like raid the refrigerator, curse out the treadmill and text her nonstop, but I'm getting better. Slowly. I think.

It didn't help matters when she called me at midnight the other night and said that her laptop quit working. I was trying to calm her down and guide her through some various exercises that might help it spring back to life. (Yes, Barb and G-ma, ME!) "Nothing!" she would say, getting increasingly agitated and worried. It was comforting for me to comfort her. I felt like me again, taking care of my baby girl. About 2 a.m., when the problem was still not resolved she said, "It's okay, Mom. I'm going to bed but we can work on it tomorrow." I asked her, "Do you want me to come up and look at it for myself??" Yawning, she replied, "No, my friend James is going to come by. But if he can't fix it, you can come up." Crossing my fingers, I went to bed with a smile on my face. It sounds twisted, but, hey, I was looking forward to seeing her.

The next day she texted one word. "Success!"

Apparently, James is quite the computer whiz. (The little snipe.) I texted her back and said, "Do you still want me to come up just to make sure??" Her reply, "Nope, it's okay. We got it. But thanks!"

You would think that by now my apron strings would be a little shorter. Or that I would be out doing what I wanted to do instead of hanging on every little word my daughter had to say. Brian asked me the other day why I don't "dote" on the other kids like I do Beanie and I said that Beanie is my baby. She is a mini-me. He said, "Well, don't be so sure. Apparently she's moving on. You aren't."

Ouch.

Okay, so maybe I AM a little annoyed at the thought that she is finding ways to be her own person. Wow...that's coming across as really selfish, isn't it? You know what? It is what it is. I admit it. I AM being selfish. I've taught my daughter from day one to be self-sufficient, to make decisions and be her own girl. Now that she's doing that, I feel lost. Plain and simple. Ohhh, don't get me wrong. You ALL know how proud I am of that young woman. You have read my blogs, seen my pictures of her, you KNOW that I am on cloud nine with this girl. I don't have a beef with her, ya know. I have it with ME.

Sooooo....since I'm not going up to see her this weekend, I'm going to take the first step to reclaiming MY life. Let's call it a little knock in the head with the Reality Hammer. It's not just the fact that I am not a full-time mom now that's bothering me. It's the fact that I have put limits on myself in so many other ways. It's the fact that I have allowed other things to dominate my thinking that have caused me to doubt who I am. It's even changed the way I do things. I have allowed the past, my grief in other areas, to dictate my heart, my head. It's time to start finding out who I am. Deep down. Believe me, there's a lot of muck and mire to sort through, so it's not going to happen overnight. I know there is a lot of CRUD to purge through so, frankly guys, it's now or never.

I do know one thing...God is beside me. Plus, I have some of the most incredible friends beside me, too. At least I'm not doing it alone. It's time to stand up and be held accountable, for myself.

You guys with me?






Wednesday, December 29, 2010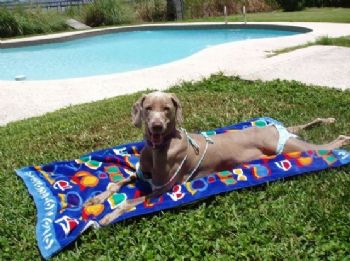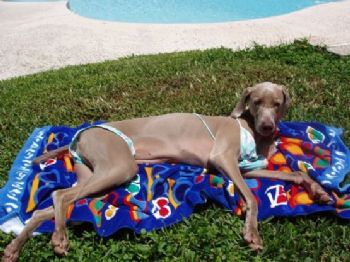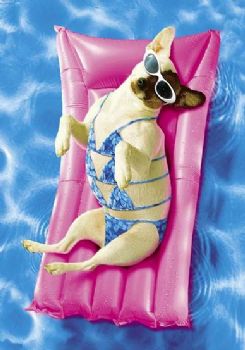 What?! You didn't REALLY think I'd put pics up of ME in a bikini, did you?? Just thought I'd give you all a smile this evening....

(Thanks for the awesome email today, Barb!)



First Page
1
2
3
4
5
6
7
8
9
10
11
12
13
14
15
16
17
18
19
20
21
22
23
24
25 26 27 28 29 30 31 32 33 34 35 36 Last Page

Get An Email Alert Each Time STEELKICKIN Posts