| | |
| --- | --- |
| | STEELKICKIN's Recent Blog Entries |


Monday, December 27, 2010
(This is my fourth blog which details an individual who touched my life....)

I was still green and a little wet behind the ears when I was placed on the Psych Wing. I had finished up my training period and was anxiously awaiting my permanent assignment when Carol informed me that they needed a nurse on the Psychiatric Unit on E Wing. Surely, she said, with my training in Pyschology, it would be the perfect fit for me. Stuttering and stammering, I nervously explained that someone of my "newness" couldn't POSSIBLY take on the responsibilities of such a heavy task so soon! Smiling her always-calm smile and placing her hand on my shoulder, she bent down and whispered in my ear, "Too bad. You got it anyways. You're going." With a slight push, she guided me toward the med room and handed me the med cart keys. "Oh!" she exclaimed, "We got a new resident just this morning! His name is Jeffrey. His info is in the report laying on your desk."

Pushing the med cart toward the doors which were double-paned security glass, I punched in my code to unlock them. Grumbling under my breath, I slowly made my way to the tiny office in the back while the nursing assistants sized me up and talked amongst themselves. I could tell that this not a match made in heaven by any stretch of the means. Glancing at the report on my desk, I suddenly noticed the nurse I was relieving sitting in the corner, hair unkempt, eyes dark and ready to jump ship. "You got all the information you need there. I'm outta here! Our new one, Jeffrey, well, he won't eat. He hasn't eaten anything according to the last facility for almost FIVE days. Says he wants to die. Have a great day...poor girl."

What was wrong with these people?? I was starting to think that there were doubts among others that I could do my job. Poor girl?? No, I don't think so...poor Jeffrey. HE was the one in trouble here, not me. Placing my hands in my scrub pockets, I made my way to Jeffrey's room. He was 135 pounds on a 6"1' frame, a beard that looked like it could house a couple of squirrels and hair that fell to his shoulders. Walking up to the side of his bed, I noticed the breakfast tray untouched on the nightstand beside him.

"Good morning, Jeffrey. I'm Michelle. I'll be your nurse for the day."
"Congratulations."
"What's wrong with your breakfast? Do you want me to bring you a warm tray?"
"No, you can take it and shove it up your a##, that's what you can do with it."
"Or how about this? You can talk to me with respect like I have chosen to do with you and, possibly, your stay here, especially while I'M on duty, can be much easier."
"Well, YOU'VE got quite the attitude."
"Takes one to know one, doesn't it, sir?"

Grabbing his tray from his stand, I announced that lunch would be served at 11:30 a.m. and I expected him out of the bed, hair combed and waiting for its arrival. Obviously, he did not get out of bed at lunch time, and there was, yet again, another power struggle. I spent the morning and much of the afternoon reading up on Jeffrey's history and learned that he was once a college professor, very intelligent, and had lost his wife to cancer. He had given up on his will to live over time and had developed traits of OCD and manic depression. Over the next few days, watching Jeffrey become weaker, I brought him magazines, books, anything that he could wrap his mind around. Most of the time they laid on the stand untouched, unopened.

A few days later I had had enough. Perhaps it wasn't the most professional thing to do, but, in my mind, this was ending one way or the other. Taking his lunch tray to him I sat it on the table and swung it directly in front of him. Removing the cover, I said, "Okay. You're eating today."
"Go to he##."
"Nope! You're eating or I'm getting an order from the doctor to insert a feeding tube. And I will do it myself! I've had enough of this crap, Jeff. You're not dying. Not on my watch. Now get busy! Time to get with it and GROW UP! EAT!" Slamming the lid to the tray on the bathroom sink, I huffed from the room and started crying in the hallway. I was going to be fired for sure. I had acted unprofessionally, the nurse's assistant was going to narc and my job was now up for grabs. Two weeks in and I was going to be terminated.

"I swear, you stinkin' people!" Jeffrey screamed, "Bring me some $%#@! ketchup if you expect me to eat these eggs! You expect me to eat rubber?? And you call these hash browns?? Gimme some salt! ALOT OF IT! I'll eat for you! But you're not killing me with this garbage! I'll do it MY way!" Peeking in, he was sitting up and making an honest attempt at his food. I think I ran over two residents and a fellow nurse on my way to the kitchen to fetch his condiments. I may have also gave a patient in a wheelchair a push that sent him flying a few feet down the wrong hallway....but Jeffrey got his ketchup. Jeffrey got his salt.

And Jeffrey ate.

Every day after that. Months passed and his eyes started to light up every time I came into the room. He started to laugh. He started opening up to the psychologist who came to speak with him. He started opening up to me. The day he asked for a haircut was the day that I really knew things had turned around. I was delirious with joy...until they came to tell me that I had been given the position on A Wing, Ventilation Unit. I promised Jeffrey that I would visit everyday. A few days into my job as I was getting prepared to insert a trach, I felt a hand slightly, playfully pull the back of my hair. Looking around, there stood Jeffrey smiling. I said, "What are you doing?? What are you doing HERE??"

"I've been transferred to the Rehab Unit over there. I can come see YOU everyday. That way YOU don't have to make the trip." Smiling proudly, he smoothed back his styled hair, fixed the sleeves on his blazer and held his head high. He was thirty pounds heavier, his skin was pink and hydrated and his air of confidence was so thick you could cut it with a knife. A few months later, Jeffrey was released into the care of an aunt. Before he left, he stood in front of me and said, "You scared the s%&%$ out of me me that day, ya know? I thought you were going to throw the lid at ME that day." Shaking his head, he took my hand and said, "Oh well. It made me eat. And by the way, the eggs still suck. And pretty much everything else does, too. But I knew if I didn't eat to build up my strength, there was no way I was going to get well enough to get away from you." Grinning mischeviously, he walked toward the exit and left, his aftershave still lingering in the air.

It's pretty amazing how not giving up on someone can give them the strength to do what they need to do for themselves. I'm not taking credit for his change of mind. It was all within HIS heart and HIS soul to do it HIMself. Sometimes we just need to know that there is someone who cares enough to get "mad" at the detrimental decisions that we are making against ourselves so that we can make a change. Sometimes we just need to know that someone CARES PERIOD.

So who is YOUR Jeffrey? Who is the person that needs you most today?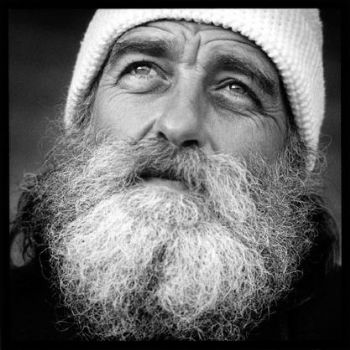 Thursday, December 23, 2010
I am a hyper person. I am what they call a "spaz." Well, at least that is what Brian calls me pretty much on a daily basis.

"What's the matter with you? Why are you such a spaz?"
"Spaz, would you please sit down?"
"You're wearing a hole in the floor....Spaz."

Usually, I just wave him off and go about my business because, hey, there's alot to be done and not very many hours in the day to do it. But lately, I have felt the need to go overtime with the holidays coming up and forcing in my workouts between each task at hand. Yesterday was particularly stressful for me because not only was I busy, I was very sentimental over the loss of my brother January 2 of this year. (It's hard to believe that in a few days, he will have been gone for a year.) So, I was trying to keep my mind off of my feelings by pushing myself extra hard on the treadmill, stationary bike and weights. Even Beanie said that I better slow down or I was going to end up like a pile of mush.

My diet has been atrocious. I haven't had much of an appetite; my daily food intake has been a bowl of cereal for breakfast, a salad for lunch, zilch for dinner and another bowl of cereal for a snack at night. The time crunch is what I've had to thank for that...at least that's what I told myself. My sleeping pattern has also changed drastically for the last year. But the last few weeks I've actually averaged two to three fitful hours per night. I guess it was just a matter of time before I crashed. It's not a very nice way to treat a body that is already ticked off with lupus. When you make it mad, it lets you know in a not-very-nice way.

Last night, before laying down to force sleep, I stood up from the desk and the room spinned. Grabbing hold of the back of the chair, I experienced the worst pain in my chest that I've ever felt. I must have stumbled because Beanie asked me if I was alright. I couldn't speak, I couldn't breathe and she ran to her father who was asleep in the next room. Before I knew it, I was collapsed in his embrace and gasping for air. Now, I know what you all are thinking. I should have immediately went to the emergency room because, at my age, it could have been a heart attack. But with my nursing experience, I recognized it immediately for what it was. It has happened to me twice before. It was a real bona fide panic attack.

Amidst the gentle words from my daughter, amidst the calming caresses of my husband, I slowly came back to earth and realized something very very important. I was not doing anybody or myself any favors by allowing myself to get into this predicament. The body has a way of reminding you that it is very fragile; it will take back what it needs viciously and quickly if you don't give it the respect it demands. I thought I was being superwoman; my body knew I was just being selfish and ridiculous. Payback was not very nice.

As I was placed into bed by a husband with weary, tear-stained eyes, I heard him say, "I can't live without you, baby. I can't watch you do this to yourself anymore." I was ashamed. I was remorseful. Above all, I was deeply hurt that I did not give my frustrations to the Lord in my life. A dear friend of mine has mentioned our soul's "default setting" to me many times over the last few days and I now fully understand what he means. It means giving everything you got to God. It means going back to the grass roots of your spirituality where you give your cares to a Higher Being and trusting Him to take care of the matters in your life. I tried to do it all on my own. I cheated my body out of what it needed just so I could drown my frustrations in work, in my work-outs, all on a meager diet, starved from sleep. It doesn't work that way, folks. In the end, you will pay a price.

We need to know when to just cool it, guys. Life can be hectic, confusing and just downright unforgiving but you have to take care of yourself first. You're not going to be "any good" to your family or friends if you are sick and gasping for air at the end of the day. Believe me, they would much rather have you smiling and calm with a few tasks unfinished, rather than sick in the middle of spotless living room.

So, in the words of my husband, simmer down. What you don't get done today will still be there tomorrow.

Or the day after.








Friday, December 17, 2010
Today I have been fighting the almost uncontrollable urge to devour the refrigerator. It's not like I have anything in there that's worth eating. There's a can of crescent rolls, olives, ketchup, frozen chicken, milk, a gift box of beef and cheese sticks and a jar of Vlasic pickles. (Okay, there might be some cinnamon rolls and chocolate milk, too.) I'm eating enough, getting my calories in for the day, but my stomach is screaming, "FEEEED ME!" What is its PROBLEM? I'm usually pretty good at ignoring its moaning and groaning, but the voice has become deafening today. I'm unusually hyper, my house is getting the work-over from my incredibly OCD-ish mannerisms and I chased my neighbor around the yard yacking his ear off. Could it be....

THAT I'M GOING TO BE A GRANDMA AGAIN for the fifth time!? YESSS!! It's TRUE! I'm so excited, so happy that I could burst from the seams! My oldest son, Bobby, the father of my two gorgeous, incredible grandtwins is having another baby...I knew that his wife was pregnant, but we were waiting with bated breath to find out what the sex is going to be. IT'S A GIRL!! After making sure there weren't two or three more in there, he called me this afternoon and told me the news. To think that a few years ago I was sad because all of my kids were growing up and I was feeling sorry for myself because there were no babies around. Now, I am drowning in them. Life is good!

My problem is, however, that my emotions have always guided my life and my stomach. Years ago, when I was sad, I ate. When I was happy, I celebrated with food. When Breanna passed calculus, I was baking a cake. When my brother passed away, I was eating the WHOLE THING. I've become diligent about not allowing that to happen lately. Sure, I've had a few setbacks, but for the most part, I've been a very good girl. But today has been a little weird/happy for me. I'm usually okay before 4 p.m. but after that, I'm looking for cookies. Or cookie crumbs. ANYTHING. I was even eye-ing up the melted ice cream on the front of Brian's shirt this evening. Not good.

So, this is a cry for help. I'm asking for an intervention. If anyone out there has a tip on how I can curb this night-time/emotional-eating dilemma, PLEASE SHARE! Please keep in mind that I live with a guy who eats anything he wants because he's thin and can get away with it. He also shoves Mallo Bars in my face and says, "It's okay, hun, you can have one." It doesn't help to not buy the stuff because he gets his own. It usually doesn't help to threaten him either. Soooo, any tried and true solutions that will help me stop this urge at night, other than taping my mouth shut or throwing Brian out of the house??

I'm all ears! Let 'er rip! ˇDelo a mí! Give it to me!










Thursday, December 16, 2010
(This is my third blog which details an individual who touched my life....)

I was in seventh grade. Wanda always sat next to me in American History class. She was a solemn girl and she always held her head down, afraid to meet the eyes of someone else when they spoke to her or walked past her. It was rare when someone DID speak to her; most treated her like she was a plague to be avoided. To be totally honest, I was afraid of her. Not because she was different, not because I was afraid of what others might think if I befriended her. It was because I didn't want to know what "secrets" were hidden behind her sad and seemingly-angry face that took solace behind her long, dark hair.

One day she came to class, shoulders sagging, hair unkempt, clothes that looked like they had been slept in. Many of my peers made unflattering comments that fell on deaf ears; she looked as if she were a million miles away. She took her seat next to mine with an appearance of the weight of the world on her. I caught a glimpse of her face. Her bottom lip was swollen and her eyes were red from crying. My heart jerked, I couldn't stand it. I tapped her on the shoulder and asked her if she was alright. She jerked from me and then looked at me, square in the eyes. If misery had a face it would be hers. I quietly asked her if she was alright. Eyes filling with fresh tears she quickly shook her head "no" and put her head back down. My heart filled with grief and uncertainty. I passed her a note and told her to meet me in the restroom.

Minutes passed. I was surprised that she actually came. At first, she acted like she didn't want to talk to me; yet when I placed my hand on her shoulder and crouched down to look into her eyes, she fell into my arms. It was then the torrent of emotion rocked through her and the dam broke. She was pregnant. She was beaten by her father when she told him the news, hence the busted lip. She didn't know what she was going to do, but she wasn't getting an abortion like her mother screamed at her to do. Her "boyfriend" who was in his twenties, broke up with her and told her he never wanted to see her again. The heartbreak kept pouring out unabashed, free-flowing. I was just a young kid myself. I didn't know how to respond but I found myself crying right along with her.

A little while had passed and the storm within her was spent. We were standing in the middle of the restroom holding hands when a teacher came in and firmly told us to get to class or risk being sent to the principal's office. Wanda scurried off and I numbly stood there. Mrs. Yeager repeated her order and I looked at her, shaking my head. Before I knew it, I was blurting everything out to her. One part of me was afraid that Wanda would be hurt that I shared her secret, but the other part of me knew that I was not able to help her on my own.

Wanda wasn't there the next day. Or the day after. (In fact, she never returned to school that year.) Afraid I had done something terribly wrong, I sadly sat throughout class each day, not listening to my teacher, scared that something had gone terribly wrong. I heard my classmates making snide remarks about the "crazy" girl and why they thought she was gone. They were soooo way off.

It was a year later when I ran into Wanda in the grocery store while with my mother. She was with her mother and carrying a small baby. She looked at me and smiled. Timidly, I smiled back and walked close to her and looked at the child in her arms. I asked her his name. I asked her where she had been. She said the day I talked to her, social services had came to her house. She had been angry at me for "narking" but they ended up protecting her AND HER MOTHER from the father who had beat them BOTH. In cooperation with them, they had allowed her to keep her baby and she was going to school in another town. She made friends, she was doing better in school, she actually felt hope for the future. I could see the look of love in her eyes for her child. I could sense her liberation from the abuse at home.

Today, Wanda is a legal secretary. She is married, happily. Every time I see her, she gives me a smile brighter than the sun itself. She went on to have two more children later in her life and is now a grandmother, like me. I have to wonder what would have happened if I never told that teacher that day what Wanda confided in me. I have to wonder what would happen if EVERYONE spoke up for someone that was in trouble.

Wanda changed my life. She made me realize that everyone needs a shoulder, an advocate when it seems there is none. We are often quick to turn the other way, to pretend that we don't see turmoil going on around us. We can't change the world but we CAN change the world of someone else. Sometimes just helping one person, even when it is uncomfortable in the beginning, helps US to become more tolerant, less judgmental, more aware to the possibility that just ONE change in our circumstances could have put us in the same position as "that OTHER" person.

Wouldn't we want someone to speak up if it were us?

Let's give thanks for who we are and where we are today. If there is a "Wanda" in your life, speak up for her.

God bless you all...for it is by His grace that we are who we are today.







Sunday, December 12, 2010
With a winter storm quickly approaching, I am reminded of the ice storm we had two years ago. It knocked out our power for two weeks; not fun, especially since we live in the boonies and our wood stove is operated by electricity. We were heating up soup on the kerosene heater and finding new and unexciting ways to keep ourselves entertained. By the third day we were ready to strangle one another. (Beanie even threatened to run away from home because her iPod finally ran out of juice.) The trees were bent over by the humongous amounts of ice on their limbs and our part of the world was eerily quiet. Laundry quickly piled up, we were worried about our pipes getting frozen and, with the exception of a battery-operated radio, we were cut off from the outside world.

By the middle of the second week, we started becoming accustomed to the simple way of life. We were talking more. We were laughing more. We even started reading the Bible more and having discussions on how God's love is there even in the middle of crisis. Perhaps, we surmised, this was a test on how we were to be thankful for the comforts that we normally have in our day-to-day lives. Transformations were taking place on a whole different level. Brian was calmer. Beanie was humming a song long forgotten from her youth. My hyper-ness was replaced by an easy feeling of solitude and peace. It was almost a disappointment when we heard the whir of electricity firing up through-out the house and our lights suddenly beamed to life.

At first, my daughter was ecstatic and ran to her room to fire up her television and XBox. Brian donned his coat to run to the grocery store to buy some steak and potatoes. Everybody was scattering in all different directions. It was exciting, yes, but it seemed almost sad to me, to be honest. I continued to sit on the couch, trying to hold onto the unbelievable closeness that we shared when there were not other things to grab our attention. Sighing, I closed my eyes and thanked God for his blessings and for keeping His arms around my family during the past two weeks.

A funny thing happened, though, when Brian returned from the store and I prepared dinner. Beanie turned off her television. Brian turned off the lights. He lit a candle and put it in the middle of the dining room table. We joined hands and said grace. We realized that it didn't take a power outage to be close; to talk, to laugh, to enjoy one another.

With the storm quickly approaching this year, with the snow clouds on the horizon of our town, I am oddly calm. I know that if we lose power, we won't lose each other...

...in fact, we might just get to know each other a little bit more once again.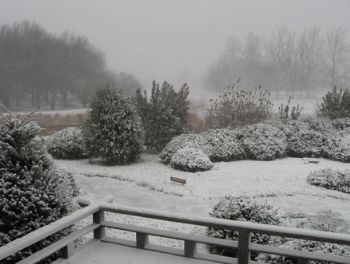 God bless you all. Let's all give thanks for what's REALLY important in our lives today.





First Page
1
2
3
4
5
6
7
8
9
10
11
12
13
14
15
16
17
18
19
20
21
22
23
24
25 26 27 28 29 30 31 32 33 34 35 Last Page

Get An Email Alert Each Time STEELKICKIN Posts