Friday, January 18, 2008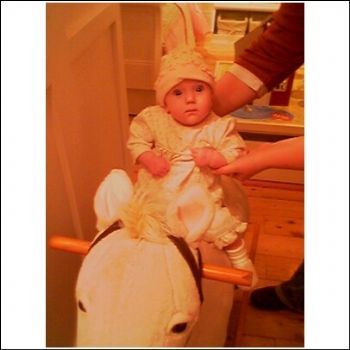 As they say, if you fall off, you gotta get RIGHT BACK ON!!
I did so good last week, I thought I could slack a bit and do half as well--which would still be a 3 pound loss. HA!

I actually gained 1/2 a pound.
So today, right back on track. AND I exercised. Like real exercise. I did a video. 20 minutes of Donna Richards and her 3 day rotation DVD. I did the circuit training. By 6 minutes in I was sweating and huffing, but I'm proud of me! My first official exercise since.. well, last year when I found out I was pregnant--Which was in February.

My new goal is to keep up the exercise. It wasn't that bad, didn't take much time, and I'm sore now, but I know I busted my butt and am excited about doing it again!!