Saturday, October 09, 2010
Well I did my first solo 5k run. I have to admit it was not as exciting when you are by yourself but it was very satisfying to participate and finish the run. I started the race a little late, my watch was wrong or they started a little early, so I had to run fast to catch up and then I became too breathless and had to walk some of the first mile. I am able to run fairly easily on a dirt path I use but when you are running on pavement with the slopes and rough surfaces to deal with it makes it much harder. I feel that I am very nervous when I first start, trying to stay with the group when it's not my pace. After a while, I just decided to run at my pace and try not to pay attention to other participates. It's discouraging when you are running next to someone who is walking. My pace is about 15 minute miles. I need to relax. It's hard when you are in a group of people. When I run by myself, I can maintain a good pace for myself. I ran a little over 46 minutes better than my last time!



The race started at Jelly Belly.



Just starting out.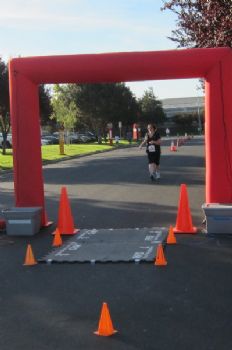 At the finish line.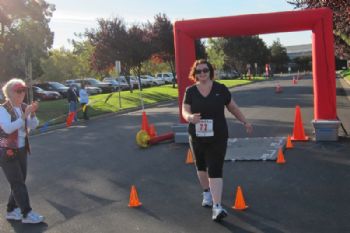 Done at last.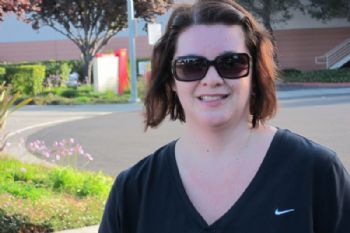 A sense of accomplishment.



Oh my aching feet.....just kidding.