| | |
| --- | --- |
| | SP_STEPF's Recent Blog Entries |



Monday, June 23, 2008
Ever wonder why some people live longer?

So did researcher Dan Buettner, whose recent book is "The Blue Zones: Lessons for Living Longer From the People Who've Lived the Longest." With help from National Geographic and the National Institute on Aging, Buettner found four areas of the world where people reach age 100 at higher-than-normal rates and live longer.

We can stop blaming our family for our life span. As it turns out, life expectancy is only 6 percent based on gene and 94 percent based on environment.

So where are these places that are seemingly equipped with Fountains of Youth?

They're in Southern Okinawa in Japan, the mountain highlands of Sardinia off the Italian coast, the Nicoya peninsula of Costa Rica and Loma Linda, Calif., (specifically the Seventh-Day Adventists who live there, not the general population). [Seventh-Day Adventists adhere to a vegetarian diet rich in whole grains and nuts, and they abstain from alcohol and smoking.]

Buettner says food is about 25-30 percent of the reason why these people are living longer.

Most of them eat a plant-based diet with minimal processed foods and plenty of built-in cultural mores to keep from eating too much.

The Japanese, for example, follow a principle called "hari hachi bu," which means eat until you're 80 percent full. (Because by the time your brain catches up with your stomach, you will be full.)

Here are more tips, from people who live the longest:


They eat off smaller plates.

They never have a TV in the kitchen, and families eat together.

Good food is on display and easy to eat.

They have very active lifestyles, with plenty of walking and gardening.
While you can't pick up and move to rural Central America, there are some things we can all do to help extend our lives (and maybe even shrink our waistlines).
Eat from a smaller plate or bowl.
A standard 3-ounce serving of protein (the size of a deck of cards) is dwarfed by our 12-inch plates. A half-cup of pasta (the size of a billiard ball) barely covers the bottom of our oversized "pasta" bowls. Use a small bowl (or even a coffee mug!) and a salad plate for your meals, and you won't feel deprived. (Do this even if you're eating takeout. It's much easier to portion control when you're not eating out of a box or a styrofoam tray.)
Eat less meat.
You don't have to swear off meat completely. Just forgo the beef, chicken or pork one or two nights a week. You'll save money and likely consume less fat and cholesterol. (See my previous blog post
www.sparkpeople.com/mypage_pu
blic_journal_individual.asp?blog_id=12
63681
for more tips on eating less meat.)
Keep healthy food around and ready to eat.
Wash and chop up veggies, display fruit on the counter in a bowl, and cook healthy whole grains in batches so they're ready to eat. Keep dips and salsas on hand for guilt-free dipping. Veggies and low-fat dip or hummus are suddenly more appealing when you can just grab them and go.
Clear off the table.
If your house is like mine, the dining room table becomes a resting place for everything from mail to computers. Clear it off, step away from the TV and eat dinner at the table. When I lived alone in Korea, I found it rather depressing to eat by myself, until I switched off the TV and actually sat at my dining room table. From then on, I'd get out a real plate and chopsticks no matter what I was eating, and I'd spend 20 minutes really savoring my food. I enjoyed my food more, and I stopped overeating.
Eat whole food.
Sure, processed foods are tasty and easy to prepare, but think about what you're eating. A good rule of thumb: The closer a food is to its original state, the better it will be for you. You can make pasta with a fresh tomato sauce in the time it takes to make a box of macaroni and cheese, but you'll feel much better after you eat it.
With a few small changes, we can all add years to our lives. Sounds like a great idea to me!





Monday, June 16, 2008
Last year, I read the book "Japanese Women Don't Get Old or Fat," which touted how healthy the Japanese diet and lifestyle is. Compared with 34 percent of American women, just 3 percent of Japanese women had a body mass index of 30 or higher in 2005. (A BMI of 30 is the bottom of the "obesity" category.)


The Japanese, with a diet rich in vegetables, seafood and rice, are infinitely healthier... and their government wants to keep them that way.


"Under a national law that came into effect two months ago, companies and local governments must now measure the waistlines of Japanese people between the ages of 40 and 74 as part of their annual checkups. That represents more than 56 million waistlines, or about 44 percent of the entire population." Read more at NYT.com . (The waist limit is 33.5 for males and 35.4 inches for women, thresholds established in 2005 for Japan by the International Diabetes Federation.)


It's an interesting tactic for getting people to slim down, and Japan provides socialized medicine for its citizens, so I understand why the government cares so much. (And no one will be fined, jailed or punished in any other way. Those whose waists exceed the limits will receive "dieting guidance.")

What do you think? Do you think that a government should intervene in health matters? Is health a personal matter?






Wednesday, June 11, 2008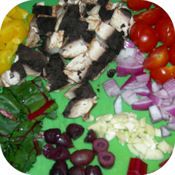 Long ago, meat lost its starring role in my diet. Like many aspects of my life, my diet was profoundly influenced by the year I spent teaching English in South Korea.

There, meat could be found in almost every dish, but it wasn't a dominating ingredient. A sprinkling of pork flavored the spicy kimchi stew, some dried fish added depth to broths, and a lone clam sank to the bottom of the tofu soup I ate almost every day for lunch.


Koreans love meat (just not American meat, if you've been following the news this week!). DIY BBQ places line the streets, and a favorite Friday night activity was eating pork BBQ at a streetside restaurant with my fellow teachers. We sat on small plastic stools, coughed from the smoke rolling off our combination table/grill, and drank pungent Korean soju to wash it all down. Even there, we rarely ate meat by itself. Though the samgyeopsal (pork belly) or moksal (pork chops) were the star ingredients, we carefully wrapped each bite in an entire Romaine lettuce leaf, along with roasted garlic and onion, grilled kimchi, ssamjang (a combo miso-pepper paste) and a bit of pickled radish.

In today's NYT Dining section, Mark Bittmann writes about "Putting Meat Back in its Place." www.nytimes.com/2008/06/11/dining/11
mini.html?_r=1&oref=slogin (Warning: You might need to sign up for a free log-in to read the full story. Please do. It's definitely worth it!)

Bittman, a self-proclaimed meat lover, is, like many of us, cutting back on the amount of meat he eats. He's not giving it up cold turkey, but he's trying to make less of the focus of the meal.

In most foreign cuisines, "meat is seen as a treasure, not as something to be gobbled up as if it were air," he writes.

Like any gastronomical "vice," be it chocolate, red wine, or ice cream, there is room for meat in a healthy lifestyle. It's all a question of moderation. Bittman offers great pointers for people who are trying to wean themselves off the 16-ounce ribeyes found on most restaurant menus.

I've already cut meat from my diet, but my boyfriend found the tips quite helpful and informative. He's a flexitarian, meaning he eats vegetarian meals several times a week (any time he eats at home).


Are you eating less meat these days? What are some ways that you make a little meat go a long way?






Friday, May 30, 2008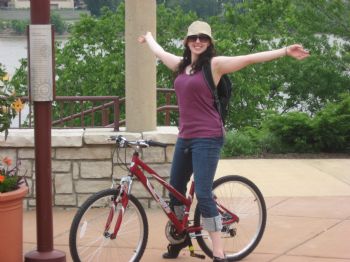 Riding a bike is a rite of passage. When you're still a little tyke, Mom and Dad surprise you with a shiny new two-wheeler for your birthday, plus a helmet (and maybe knee/elbow pads if you're as clumsy as I am).

You're so excited! It's just what you wanted! Now you can ride with all the other kids in your neighborhood instead of watching them longingly from your tricycle.

With training wheels, biking is easy. You're not afraid to fall, so you ride faster and faster. You take pride in your accomplishment, but you know that some day those training wheels will come off and it'll be just you and your balance versus gravity.

Riding on two wheels is scary and exciting at first. You're afraid you'll fall--and sometimes you do. But you get up, brush the gravel from your knees and the tears from your eyes and you persevere until you get it.
That's how the story usually goes. However, my bike-riding story lasted almost 22 years, with two decades of defeat and denial.

For my fifth birthday, I got a shiny new bike, with purple palm trees adorned the padding on the bars. "Miami Miss" was her name, and my dad immediately set out to teach me. A cautious bookworm of a child who was never into sports, I didn't mind riding with training wheels. Up and down my grandparents quarter-mile rural driveway, I rode, my confidence growing each time. Faster and faster, I pedaled. The training wheels were there. I was safe.

Then my dad took off the training wheels, and I froze. Despite three years of ballet lessons, my balance on a bike was awful, and I fell over and over. I was fine until he let go of the bike. As soon as I realized my safety net was gone, I'd fall.

We soon moved, to a town where kids didn't really ride bikes. For the next 20 years, there was little need to ride a bike. Miami Miss languished in our garage, her shiny body rusted and her purple trimmings faded. Sadly, some time ago, she was put out on garbage day.

I was able to hide my secret. No one asked, and I never told.

I decided in my early 20s that I never needed to learn how to ride a bike. My younger sister also can't ride a bike, and her father-in-law (a very successful real-estate investor and former Naval officer) can't either. My friend Cynthia, a PhD candidate at Harvard, can't ride a bike. Plenty of successful people can't ride bikes, I thought.

In recent years, not riding a bike has become a bigger deal. My boyfriend and most of my friends bike, I live in a city where biking is common, and gas prices are rising, making biking all that much more appealing.
Also, I've "gone green." I recycle, buy organic, and try to limit what I buy. I use only natural cleaning products, reuse glass jars, and combine trips to save gas. I lower the thermostat, use newspaper as gift wrap, and shop at thrift stores when possible. Biking is a logical hobby/mode of transport for the eco-minded person.

More often, people asked me why I didn't ride a bike. Finally, I had to start admitting: I can't ride a bike. Their reactions were mixed, but many offered to teach me.

Last winter, I decided I was going to learn, and on a rainy and cold Sunday afternoon a few weeks ago, my two best friends and my boyfriend took me to a city park for lesson. The first 30 minutes were rough. I kept dragging my feet to stop, couldn't catch my balance, and was afraid of falling.

Eventually I kept my balance and actually rode! We rode along a trail for about 15 minutes. I was so proud of myself!

I did it! I fell once, but my injuries were limited to a scraped knee and a bruised shin.

I kept talking about how fun it was and that I wanted to buy a bike soon. My boyfriend was apparently listening, because for my birthday last week, he surprised me with a shiny new red mountain bike. I actually cried. (He forgot a helmet, so we're sticking to the park and empty parking lots until we buy one this weekend.)

For 20 years, I avoided bike riding and ignored my defeat. It would have been easy to go my entire life without learning how to ride a bike. I'm so proud of myself for reaching this goal--something I never thought I was capable of doing! I credit SparkPeople, in part, for the extra push. I've always been a motivated person (aside from bike riding), but since I started working here, I've become even more inspired and motivated! I've seen what some of our members have done, and I think, "Wow! If they can do that, then surely I can learn to ride a bike!"

It took a lot of strength to decide to face my fears and set aside my ego to learn to ride a bike at 26. I have had some people judge me, and I admit that I was a bit embarrassed to pedal my bike wobbly past 4-year-olds learning how to ride and be passed by 10-year-olds on the trail. But you know what? I did it, and that's all that matters!

I'll meet you on the trail!





Thursday, May 29, 2008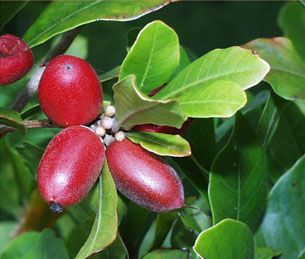 Imagine if you could make all the foods you dislike suddenly taste like something you actually like to eat. Or that you could get vegetables to be as appealing as chocolate cake. (Actually, depending on the vegetable, I might choose veggies over chocolate cake!)
In New York, there's a new trend that warps the tongue: Flavor-tripping parties. Not to worry -- there are no psychodelic drugs involved, just a berry called the "miracle fruit" for its ability to rewire the taste buds for 30 minutes to 2 hours. Sour and bitter flavors become sweet, thanks to the berry, which is native to West Africa. It's the strangest food discovery since Willy Wonka's lickable wallpaper (from whence my blog entry draws its title). I first read about it in this New York Times story .
The story doesn't address the effect the berry has on smell, which is perhaps a more important sense than taste when it comes to eating. If you eat an onion and it tastes like an apple, what does it smell like? I'll investigate online and report back.
What food would you want to try at a flavor-tripping party? For some party-goers, goat cheese became cheesecake, Tabasco sauce morphed into hot doughnut glaze, and vinegar changed into apple juice. (And sweet food pretty much stayed the same!)
So what do you say? Would you try a miracle berry?
I'd try bean sprouts, the one vegetable I loathe.



First Page
1
2
3 4 Last Page

Get An Email Alert Each Time SP_STEPF Posts