| | |
| --- | --- |
| | SP_STAFF's Recent Blog Entries |


Tuesday, November 27, 2012



Hi everyone,

We made it easier to share the fitness activity you track on SparkPeople with your Facebook friends. To do this you can:
- Search for and select an activity as you normally do
- After you enter your minutes, you can check the "Post to Facebook" button to the right of the tracker
- The first time you do this, you'll need to grant access to your Facebook account for SparkPeople to post
- Your fitness activity and minutes will now appear on your Facebook feed
- After you do this once we will pre-check the "Post to Facebook" box; to turn this off there is a link to "settings" next to the box, click that to go to your Account Settings to turn this off
- You get 2 SparkPoints for posting your fitness to Facebook (max of 2 points per day)

We want to stress that this is completely optional. If you don't have a Facebook account or don't want to post to Facebook, we understand! But we have had a number of members ask for this feature, especially members who currently post fitness activity from devices like their Garmin or Nike run trackers and some fitness apps.

Please reply if you have any comments or problems with this new feature.


Thanks!

Dave H.
SparkPeople.com






Tuesday, November 20, 2012



With the unofficial kickoff to the holiday shopping season upon us, we want to share with you two simple ways that you can help SparkPeople while you shop.

SparkPeople.com is committed to remaining 100% free, and one easy way we do that is with our Amazon.com Affiliate program. When you see links to Amazon on dailySpark.com and elsewhere on the site, those have an affiliate code embedded in them. That means that if you buy something with that link, SparkPeople earns modest revenue--and the price remains the same for you.

If you're shopping for holiday gifts at Amazon.com this year, all of your purchases can help SparkPeople help you stay on track! Simply enter http://www.sparkpeople.com/amazon into your browser and start shopping. No matter what you buy, you'll be helping SparkPeople!

Speaking of the holiday shopping season, SparkPeople is excited to announce the launch of Stuff We Love! This weekly email is the new and updated version of our weekly SparkPeople Deals, delivering a wider variety of the latest and greatest healthy-living products just for you! Each week, SparkPeople Experts will hand-select stuff we think you'll love--and that will make your life a little happier and healthier!



Need some healthy holiday gift ideas that won't break the bank? You're in luck! Whether you need a gift for your child's teacher, something to take to the office holiday party, or just want to reward yourself for staying on track, we've got you covered!

Each week we'll choose a theme, such as:




Best Under $20: Must-Haves for Your Holiday Wish List  


7 Ways to Ward Off Stress


Healthy Snacks for the New Year


Whether you want to buy or just browse, we think you'll love reading about what products SparkPeople experts recommend to make life happier and healthier.
If you previously received our SparkPeople Deals emails, you'll automatically receive the
Stuff We Love
emails in their place. If you hadn't signed up for those Deals emails, you can
opt in here
, with just one click!
Thanks for your support, and if you have any products you'd like us to feature, please let us know! SparkPeople.com has grown into the largest health and fitness site in America thanks to members like you. Thank you for helping us so we can continue to help you and others like you, who want to make life as healthy and happy as possible!
Happy Holidays!  






Monday, November 05, 2012




Hey, SparkPeople members!





Are you ready to get sparked like you've never been sparked before?

We're excited to announce the launch of SparkPeople Radio, a premium on-demand radio show that lets you listen to our latest and greatest content anytime! This is unlike anything we've done before, though we have done radio interviews in the past. This time, we have our OWN SHOW, designed with you in mind! WooHoo!

We have paired with some of the best in the business--this is a partnership with ERN (Entertainment Radio Network), where we are working with veteran TV and radio host Alan Taylor and the former head of ABC Radio, John McConnell, who launched ESPN radio! Plus, we have brought on two fantastic hosts who are also SparkPeople members.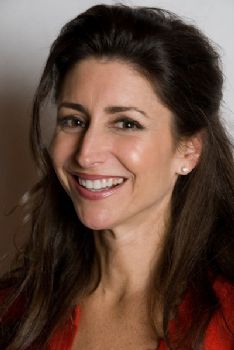 Lily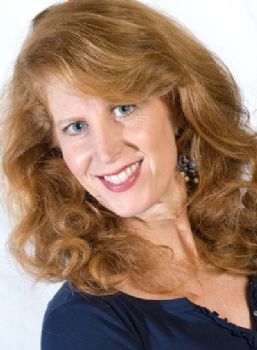 Karen


Best friends, authors and empowerment experts Lily Hills and Karen Hudson are the energetic and inspiring hosts of SparkPeople Radio—and SparkPeople members. This lively duo delivers a weekly mental tune-up as they bring you an hour of SparkPeople Radio that is enlightening, empowering, and entertaining. Learn more about Lily and Karen. They are fun!

Here's a quick video that they taped to share with all of you:

http://www.youtube.com/watch?v=q83pczfFsMI&sns=em

What You'll Hear on SparkPeople Radio

Each week, listen to interviews with SparkPeople members and experts. Chris "SparkGuy" Downie is super pumped about this new radio show, and he's going to be on almost every episode, as his schedule allows.  

You'll hear Chef Meg share her best kitchen tips, Dietitian Becky will talk about how to stay on track and still enjoy your favorite foods, and Coach Nancy share her greatest running stories. Coach Nicole will share her fitness secrets, and I'll talk about what's new on the dailySpark. We'll also have weekly interviews with members who have lost weight, gotten healthy and found happiness thanks to SparkPeople. The show will also be the best place to keep up with the latest happenings at SparkPeople, and you'll learn what SparkGuy has been up to each week.

We know that you might not have an hour free each week to listen to the entire show, but you likely have 10 minutes. That's why, in addition to sharing the shows in their entirety, we share the individual segments as well. (We apply the 10-minute rule to all healthy habits--not just workouts!)

The easiest way to tune in is to Listen While You Spark. Let the show play in one tab on your Internet browser while you log your fitness minutes, track your calories, and SparkMail your friends in another. You can also download the show and listen while you're on the elliptical, walking the dog, or driving to work. You can listen in line at the DMV, while you're doing your strength training workouts, or as you cook dinner. Folding laundry is much more fun if you're listening to a SparkPeople Radio podcast, and you will no longer dread your morning commute if you have SparkGuy in your ear to motivate you to make today your healthiest day yet!

How to Listen:




Visit the SparkPeople Radio homepage and click "Listen Now" (we have three episodes on the site now and another will go up next week)


Click the "Listen on the Go" button to download entire episodes or individual segments.


You can even save these segments to listen whenever you need a pick-me-up!


And, of course, you'll get SparkPoints for listening: 3 points per day!


Don't worry about missing an episode. We will continue to host a FULL archive of our shows! You can access them at any time:
Bookmark
this link
or visit
www.sparkpeople.com/radio
Share your feedback here or email me: stepfanie (at) sparkpeople (dot) com. Subject line: radio feedback
Spread the Spark!
You'll notice a share bar on the left side of the radio page. Be sure to like, share, tweet and email this page if you like what you see!      






Monday, October 15, 2012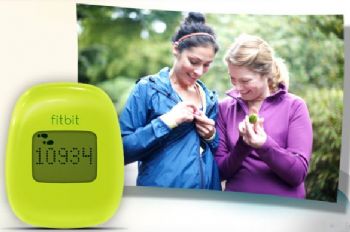 Good morning, SparkPeople!

Today we are THRILLED to announce that we have partnered with Fitbit, a market leader in fitness devices. Fitbit has a full line of tracking devices to help you automatically and wirelessly track your distance, steps, calories burned and even fitness minutes. There are a lot of fitness tracking devices out there, but some products stand well above the others. Fitbit makes it easy for people to get fitter and reach their goals—and that is why we've partnered with them!

Sync Your Fitbit to Your SparkPeople Account
Many of our members who are Fitbit users have asked us how they can import all their data from Fitbit to SparkPeople. As of today, you can do exactly that—simply and wirelessly! If you have a Fitbit that you want to connect to SparkPeople, visit this page for instructions. This process takes just a couple minutes.

Purchasing a Fitbit Helps SparkPeople!
If you don't have a Fitbit, you can purchase one using this link and SparkPeople will earn a percentage of the sales. The newest tracker, Fitbit Zip, is now available at a lower price point of $59.95.

Join the SparkPeople Fitbit Challenge!
To celebrate our new partnership, SparkPeople has created a fun new challenge that is open to all members who have (or get) a Fitbit and then sync it to their accounts. You can compare your step totals with other members—and even SparkGuy's and Coach Nicole's on our Fitbit Challenge leaderboards page. In addition, starting in November, we're running monthly contests to encourage you to use your Fitbit to get fit! Everyone who accumulates at least 60,000 steps per month (that's just 2,000 steps per day on average) will be entered to win a $50 amazon.com gift certificate. See contest terms. To enter, all you have to do is sync your Fitbit to your SparkPeople account using the instructions above.


We hope this will help not only members who already have Fitbits, but that this new partnership and challenge will "Spark" even more members to check out the great Fitbit devices that we love so much. We hope you enjoy this new functionality!






Wednesday, October 03, 2012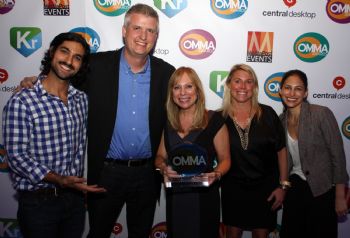 A couple of weeks ago, we told you that SparkPeople was a finalist in the OMMA Awards (Online Media, Marketing & Advertising) for Website Excellence. We asked you to help us Spread the Spark by logging on and voting for us in the Members' Choice Award category.

And vote you did! SparkPeople members logged on to show their support by voting for SparkPeople. SparkPeople received an "unprecedented" number of votes according to the event's organizers—and swept the Members' Choice Award!

We wanted to thank you for taking the time to vote. YOU are the reason that SparkPeople won this award, which means so much to our entire team.

Way to Spread the Spark! WOO-HOO!




First Page
1
2
3 4 5 6 7 8 9 10 11 12 13 14 15 16 17 18 19 20 21 22 23 24 25 26 27 28 29 30 31 32 33 34 35 36 37 38 39 40 41 42 43 44 45 46 47 48 49 50 51 52 53 54 55 56 57 58 59 60 61 62 63 64 65 Last Page

Get An Email Alert Each Time SP_STAFF Posts