| | |
| --- | --- |
| | SP_STAFF's Recent Blog Entries |



Monday, January 03, 2011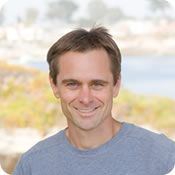 Welcome to my annual State of the Spark address! It's been an amazing year at SparkPeople. We set a record by adding more than 2 million new members this year, and solidified our position as the largest diet and fitness site in America!

This week, one of our amazing members helped the world understand why so many people have flocked to our community to improve their health, reach their goals and change their lives.

At age 15, after her father died, SparkPeople member Christina Cores (TINYBUBBLES4) weighed 240 pounds, was mercilessly teased about her weight and "had given up on life." Seven years later, after losing 122 pounds and keeping it off with lots of help from SparkPeople, Christina appeared where countless celebrities had shown up earlier in the year: on the cover of People magazine (on newsstands through January 12) and on the "Today" show this morning.

Christina credits a big piece of her success to logging onto SparkPeople.com and reading success stories of other members on the site. This community inspired Christina all the way to her goal and then to achieve things beyond her wildest dreams, and now she is out inspiring millions of others by telling her story. There's never been a better opportunity to Spread the Spark to share the power of SparkPeople with your friends and family than by sharing these links and relating your personal experience on this site with others. We hope you'll spark other people to join you here as a way to help them, as well as to support your own goals this new year.

Christina's story is just one dramatic example of how SparkPeople is helping millions of people reach amazing goals!

People wasn't the only new outlet that took notice of what we're doing and all that you're accomplishing. In 2010, we were called "The Facebook of Dieting" by Fortune, "The Online Program That Works" by Good Housekeeping, and the "Best Website for Weight Loss" by Marie Claire.

We're always working to enhance the site, as one of our biggest goals is to make SparkPeople easier and more powerful to use for all our members, both new and experienced. After getting considerable feedback from our members and coaches, we recently re-worked our "Start" page, which is the page you see immediately after logging in to the site, to make it more user-friendly.

Looking Ahead

Enhancing our Condition Centers for people with specific health conditions is another big priority. As one example, we've introduced a new diabetes program that includes trackers, new content, and additional enhancements coming soon, such as a weekly email newsletter, diabetes-friendly meal plans, and a diabetes weight-loss challenge.

Next week, you'll see even more of SparkPeople on newsstands, as we've partnered with All You magazine (available at Walmart) to help create a special "SparkPeople" winter weight-loss issue, featuring several SparkPeople success stories, a winter workout from Coach Nicole, a motivation column from Coach Dean, and seasonal meal plans and recipes from Dietitian Becky and Chef Meg! And later this winter, look for our brand new "5K Your Way" interactive training plans with options for walkers, runners, and everyone in between.

Last winter, SparkPeople members helped our book, The Spark, become a multi-week New York Times Best Seller. Based on its success, an enhanced paperback version of The Spark is landing in bookstores now with a lower price and an all-new 30-page "Strong Start Guide" to help jump-start your weight-loss journey in a healthy way. I've been excited to see so many SparkPeople members say that the book plus the website has helped them reach their goals far more than the website alone.

SparkRecipes.com has grown into one of the largest healthy recipe sites on the Web, due in part to the fantastic recipes by Chef Meg, one of only 20 female World Master Chefs on the planet. We're very excited that October 2011 will bring Chef Meg's first cookbook!

All in all, the State of the Spark is stronger than ever. I couldn't be more proud of the uniquely positive community of amazing members who go on the site every day to help others as well as themselves reach their goals, whether it's losing those last 10 pounds, writing their first novel, or landing on the cover of People magazine. Your amazing support motivates us to continually improve the site!

Thanks for being such a positive and vital force to our online Community, and for helping us Spread the Spark far and wide!

Here's wishing you a great 2011. SparkCheers!

Chris "SparkGuy" Downie
SparkPeople founder and CEO






Thursday, December 30, 2010


Great news! SparkPeople member Christina Cores (at right on the cover), who lost 122 pounds, is featured on the cover of People magazine's annual "Half Their Size" issue (on newsstands tomorrow, Dec. 31)--and she'll be on the Today Show on Monday, Jan. 3 between 7 and 9 a.m. (we don't yet know what time exactly). The story was also picked up by the syndicated shows ET, Inside Edition, and Extra. (Check local listings for times.) WooHoo!


Congratulations, Christina (tinybubbles4)!
Who else will tune in to watch her and pick up a copy of the magazine?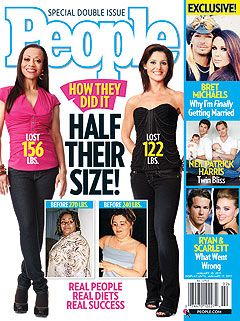 Cheers,
Stepfanie







Thursday, December 30, 2010
Hi everyone

One of our biggest goals is to make SparkPeople easier and more powerful to use for all our members, both new and experienced. After getting considerable feedback from our members and coaches we re-worked our "Start" page, which is the page you see immediately after logging in to the site.

You have the option to switch to our new Start page, unless you are a new member who joined after 10:30 AM Eastern Time today, in which case you will automatically see the new Start page. If you are an experienced member who changes to the new Start page you have the option to switch back to the old, or "classic" Start page, right after you switch. You can switch to the new page by finding and clicking the "Try the new Start page" link on the upper left of the Start page. If you'd like to see a preview of the new Start page you can click here.

We believe this new Start page will make SparkPeople easier to use for everyone. Some changes include:
- Quick views of your goal progress on the left of the page
- As easier view of site content at the top center of the page, plus quick links to your special programs and challenges in the center of the page
- Easy access to the SparkPoints wheel and Trophies in the center of the page
- Display of your friend feed, and the ability to update your Status, on the lower right of the page
- A generally improved visual design, to make everything easier to find

As mentioned above, changing to the new page is currently optional. If you do change to the new page and have any suggestions for things to change please leave a comment below.

Thanks!

Dave H.
SparkPeople.com

***
Thanks for the great feedback everyone -- I'm happy to hear you like the new Start page!

SparkCheers!

Chris (SparkGuy)




***

Edited to Add: We now have a new video showcasing the start page and how to use it. You can view it on YouTube: www.youtube.com/watch?v=To1XQWPwY3I






Wednesday, December 29, 2010
Hi everyone

We realize there are some inappropriate ads from Trojan running on the site. We sincerely apologize for these ads, and are working to remove them from the site. We believe we should be able to finish this by tomorrow morning, December 30.

ADDED DECEMBER 30: This was taken care of at around 11:30 PM on the 29th, thanks everyone for your understanding!

Dave H.
SparkPeople.com







Tuesday, December 28, 2010




Great news! SparkPeople's motivational calendars are back in the SparkPeople Store! Better news! The 2011 Day at a Glance Motivational Calendar is now on sale!
SparkPeople Day at a Glance Calendar NOW ON SALE: $8.50
A recent study has shown that when people received motivational emails with pictures of people exercising, they increased their gym time by 54%.

When you can't get to the computer, our daily tear-away calendar is the next best thing. It's full of fitness and nutrition tips, healthy recipes, motivational quotes, and goal-setting ideas. Put it on your desk, in your kitchen—anywhere you spend time—so that your healthy lifestyle is at the forefront of your mind when you start your day.

Keep the pages that you like the most, or tear them off to share with others!
Get yours while supplies last!

TIP: I like to reuse each calendar page as note paper to keep the motivation going!

SparkPeople's calendars make great gifts and allow you to Spread the Spark to your friends and loved ones at the same time. Learn more about these and other products at www.SparkPeopleStore.com.

Cheers!




First Page
1
2
3
4
5
6
7
8
9
10
11
12
13
14
15
16
17
18
19
20 21 22 23 24 25 26 27 28 29 30 31 32 33 34 35 36 37 38 39 40 41 42 43 44 45 46 47 48 49 50 51 52 53 54 55 56 57 58 59 60 61 62 63 64 65 Last Page

Get An Email Alert Each Time SP_STAFF Posts